Share and Follow
A New Zealand couple is "heartbroken and in shock" after their beloved family pet, who was microchipped, was euthanised in a "devastating" case of mistaken identity.
The dog, Sarge, which had a microchip to identify him and his owners, "was mistakenly put down" on Friday, the Gisborne District Council, in New Zealand's North Island, confirmed in a statement.
The council said it was "a very unfortunate incident" and "human error" that Sarge "was mistakenly identified for another dog that was scheduled to be put down on the same day".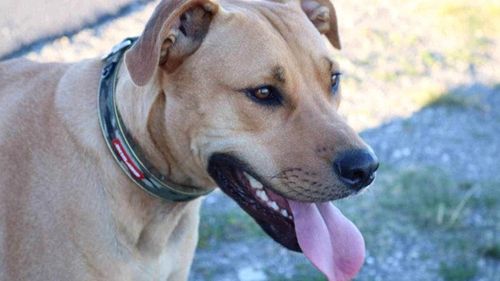 Stuff
reported Sarge was collared and microchipped and lived in a fenced rural property, said the couple's friend Kara Hull who was speaking out for the owners Logan and Piri who were "devastated".
Family friend Hull was furious at the council's response.
"Imagine accidentally killing a human, then just putting out a media statement. Sarge was family. Logan and Piri don't have kids, and Sarge was their baby. It's devastating."
Sarge was also the "mascot" for Hull's fitness boot camp business, Hullkfit, where he was widely known and loved by clients, said Hull.
"His owner Logan was a key part when we set up the business, so Sarge is like family and came to the fitness sessions. He was the goodest boy. The most placid dog. I've only heard him bark once. If you know our bro, you know he'd never ever hurt a fly."
On Friday, while the couple were at work, Sarge was picked up by a council animal officer to the pound, even though neighbours tried to intervene, said Hull.
"Neighbours told him, he's fine, it's fenced, we know him," but they took him anyway," said Hull.
The owners were called to come to the pound to pick up the dog, but that same day, before they could get there, Sarge was put down.
"They killed him. A person from the council knocked on Piri's door and told her that their dog had been put down by mistake. Logan and Piri are just beside themselves with grief."
When the couple went to collect Sarge he was in a bag "like a rubbish bag."
"They decided to bury him on Saturday under his favourite plum tree and lots of people from the community were there as everyone knew him. When they cut open the bag, it was only then they found out that he had been killed by bolt gun – he basically had the shot wound in his head. Not only what happened, but then to see him like that was so painful – to think he died like that is beyond awful."
"But they were too upset to talk," said Hull.
The SPCA opposes the routine use of captive bolt guns for the euthanasia of dogs in pounds or shelters, and has this listed as policy on its website.
"In most situations, the best method of euthanasia for dogs is by a veterinarian using lethal injection, where possible (and sedation if required to reduce the stress of handling prior to euthanasia)," SPCA policy says.
After complaints that Invercargill council was using bolt guns to euthanise animals in 2017, the Ministry of Primary Industries inspected the site and told
Stuff
at that time that the use of a captive bolt gun was not "best practice" under animal welfare law, which recommends intravenous injection by a vet.
Gisborne District Council said it "apologises unreservedly" and has launched "a comprehensive investigation to understand the circumstances that led to this grievous error."
Council leadership has contacted the family to discuss the matter further, a council spokesperson said.
"We understand that nothing can replace the deep bond and memories shared between a family and their pet, and we are deeply saddened by the unfortunate event."
"Council is also providing support to the Animal Control officer involved, who is deeply remorseful and shaken."
"We will take appropriate measures to ensure we learn from this and ensure it does not happen again. Gisborne District Council strives to provide an excellent standard of service to our community. In this case, it's clear, we have failed. We sincerely apologise."
The council only launched its Tairāwhiti Dog Control Policy and bylaw 2023 on September 10 which it said was in accordance with the Dog Control Act 1996.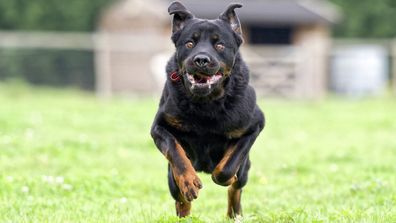 Calls to add Rottweilers to list of banned dogs after string of attacks
Council publishes a register of impounded dogs including a description of colour, breed, sex, age, whether they are desexed and microchip number.
If a dog is impounded and currently registered, microchipped and wearing its tag, it will be returned to the owner once pound fees are paid, the council says on its website.
"Unclaimed dogs are held in the pound for seven days before adoption or euthanasia."
This article originally appeared on
Stuff
and is republished here with permission.
Share and Follow