Footage of a freak motorbike crash that left an unlicensed rider with 14 broken bones and a punctured lung has been released two years after the incident.
The rider's motorbike collided with a car on Torrens Road in the
Adelaide
suburb of Woodville North in 2021. Dashcam and CCTV footage was only released today by a
South Australian
court as a warning to others to drive safely.
While the 29-year-old motorcyclist Brandon Verbon survived, he suffered 14 broken bones and a punctured lung and is still undergoing surgery two years later.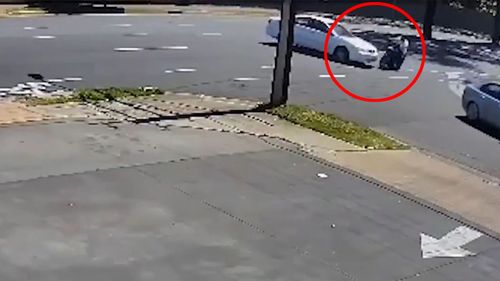 "There wasn't much left on my right side that wasn't broken, that's about all I can really say," Verbon told 9News.
"My shoulder's worse, I'm about to have surgery on that."
A white car can be seen turning through the intersection before the motorbike slams into the vehicle as it was headed straight down Torrens Road.
The driver of the car was fined for failing to give way, while the motorcyclist copped a fine for driving unlicensed.
The state's police minister said incidents like this are avoidable, and called on drivers to make better decisions.
"Like this and so many other incidents on our roads, it's utterly avoidable," Joe Szakacs said.
"Better decisions in a fraction of a second can be the difference between someone being injured or not injured, someone losing their life or someone getting home safe."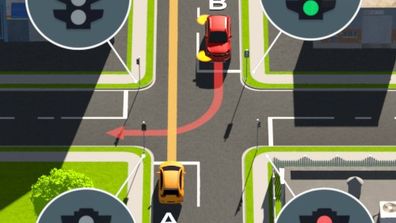 Who has right of way when the light goes green?
Sign up here
to receive our daily newsletters and breaking news alerts, sent straight to your inbox.