Share and Follow
United States
Senator Bob Menendez has been charged with secretly aiding the authoritarian government of Egypt and trying to thwart the criminal prosecution of a friend in exchange for gold bars and cash, as prosecutors unsealed a corruption indictment that accuses him of using his foreign affairs influence for personal gain.
The indictment, the second in eight years against the powerful 69-year-old New Jersey Democrat, alleges an illegal commingling of Menendez's professional obligations as chairman of the Senate Foreign Relations Committee to advance US priorities and his private interest in cultivating relationships with wealthy businessmen.
The indictment also charges him, his wife and three New Jersey businessmen who authorities say showered the couple with money, gold and a luxury car in exchange for his actions on their behalf. A previous indictment of Menendez stemming from different allegations ended in 2017 with a deadlocked jury.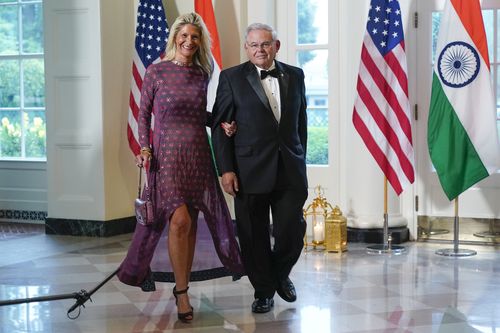 Hours after the indictment was unsealed, Senate Majority Leader Chuck Schumer said Menendez would step down as chairman of the Foreign Relations Committee "until the matter has been resolved."
Menendez is accused of trying to derail the criminal case against one of the businessmen by pushing to install Philip R. Sellinger as US attorney for New Jersey because Menendez believed he could influence Sellinger. Prosecutors say he also tried to use his position of power to try to meddle in a separate criminal investigation by the New Jersey Attorney General's office.
Authorities found more than US$100,00 ($150,000) worth of gold bars in Menendez's home, and more than US$480,000 ($745,000) in cash — much of it hidden in closets, clothing and a safe, prosecutors say.
Photos included in the indictment show cash that was stuffed in envelopes found in jackets bearing Menendez's name. Investigators discovered a Google search by Menendez for the value of a "kilo of gold," and DNA of one men prosecutors say bribed him on an envelope filled with thousands of dollars in Menendez's home, they said.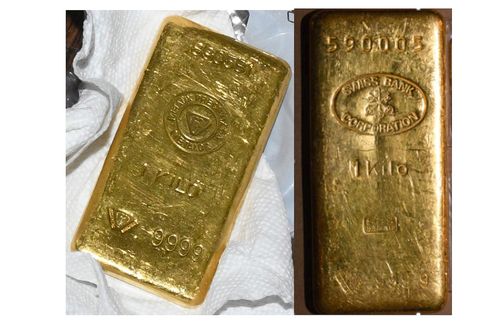 Prosecutors allege Menendez took repeated actions to benefit Egypt despite US. government misgivings over the country's human rights record that in recent years has prompted Congress to impose restrictions on aids.
His steps include ghost-writing a letter to fellow senators encouraging them to lift a hold on US$300 million ($465 million) in aid to Egypt as well as transmitting non-public information to Egyptian officials about military issues, the indictment says.
Menendez in an emailed statement accused prosecutors of misrepresenting "the normal work of a congressional office" and said he will not allow his work in the Senate to be distracted by "baseless allegations."
"For years, forces behind the scenes have repeatedly attempted to silence my voice and dig my political grave," Menendez said. "Since this investigation was leaked nearly a year ago, there has been an active smear campaign of anonymous sources and innuendos to create an air of impropriety where none exists."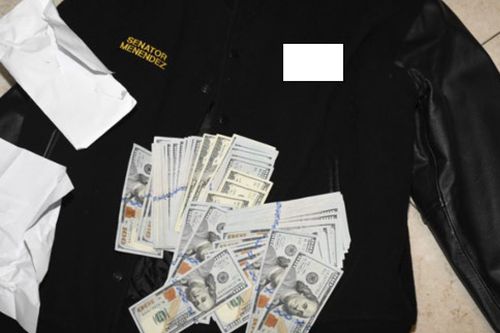 David Schertler, a lawyer for Menendez's wife, Nadine, said she "denies any criminal conduct and will vigorously contest these charges in court."
Menendez appears to be the first sitting senator in US history to have been indicted on two unrelated criminal matters, according to the Senate Historical Office. He faces reelection next year in a bid to extend his three-decade career in Washington as Democrats hold a narrow majority in the Senate.
"Bob Menendez has been a dedicated public servant and is always fighting hard for the people of New Jersey. He has a right to due process and a fair trial," Democratic leader Schumer said in an emailed statement.
Share and Follow