Share and Follow
The body of a 41-year old woman has been found between the jaws of a 4-metre alligator in Florida.
Police were called to a creek by a highway in the Tampa Bay area on Friday afternoon, after the
reptile
measuring 3.96 metres was spotted in a canal with human remains.
With the help of local wildlife officers, the alligator was shot dead and loaded onto the back of a truck.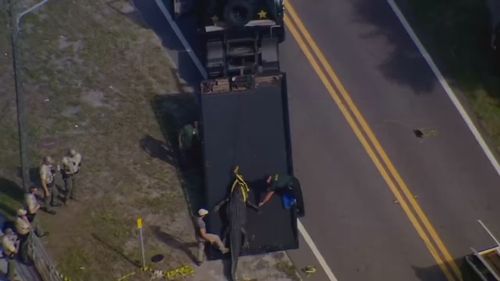 Deputies from the police's dive team then recovered the woman's body from the creek.
Police and the local medical examiners soon identified the victim as 41-year-old woman Sabrina Peckham.
The woman's next of kin were notified after the grisly find, and police are continuing to investigate the circumstances that led to her death.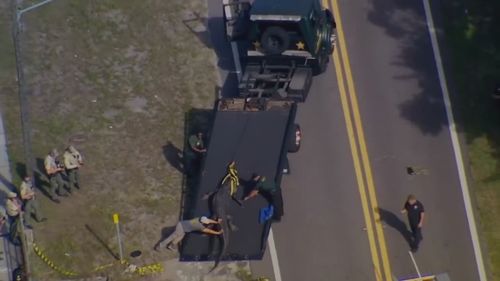 An autopsy is being conducted to determine the cause of death.
Adult American alligators can measure 3.4m to 4.6m in length, and can weigh up to 500 kg.
While alligators are common in the southern US state, attacks that leave people dead are relatively rare.
Share and Follow