Nick Kyrgios has had an assault charge dismissed by a magistrate after he pleaded guilty to shoving over his ex-girlfriend in 2021.
The tennis star fronted the ACT Magistrates Court on Friday where a bid to have the assault charge thrown out on mental health grounds was rejected.
But magistrate Beth Campbell threw out the charge, accepting the seriousness of the matter was "low-level" and indicating Kyrgios was not a risk of reoffending.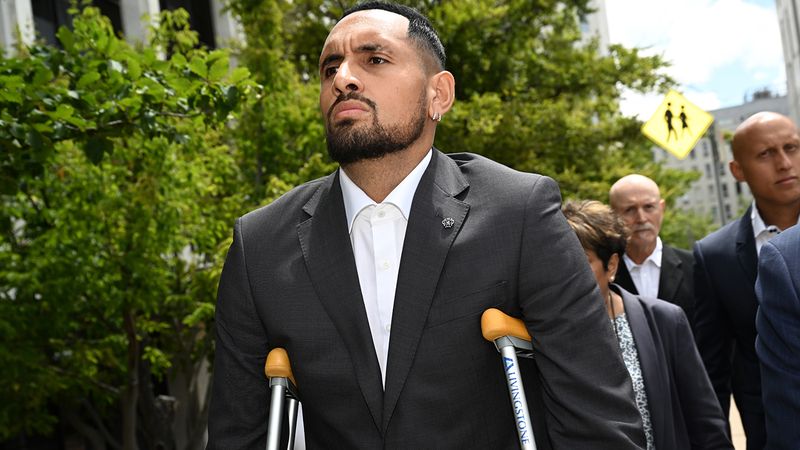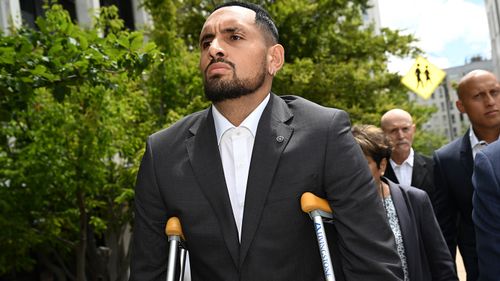 The world No.20 was charged with a late-night incident from January 10, 2021 where he pushed over his ex-girlfriend Chiara Passari following an argument outside her apartment in inner-city Canberra suburb Kingston.
The court heard Passari was standing in the door of an Uber preventing Kyrgios from leaving when he pushed her over.
He stood over her and remarked "seriously" while she lay on the ground.
Passari reported shoulder pain along with grazing on her knee.
Kyrgios had told Passari to "leave me the f*** alone" and to "just f***ing piss off" while she asked him to get out of the car and to calm down.
Passari didn't report the incident until 10 months later, when the couple split after getting back together following the incident.
Common assault carries a maximum sentence of two years in jail.