Share and Follow
Defence Minister Richard Marles has hit back after Labor elder statesman Paul Keating renewed his criticism of the
AUKUS submarines
deal.
The former prime minister accused the federal government of switching its strategic reasoning for acquiring the nuclear-powered vessels in an opinion piece for the
Australian Financial Review
.
Keating's new onslaught came after Marles told federal parliament this week the new submarine fleet was needed far from Australia's shores to protect shipping passages against blockades.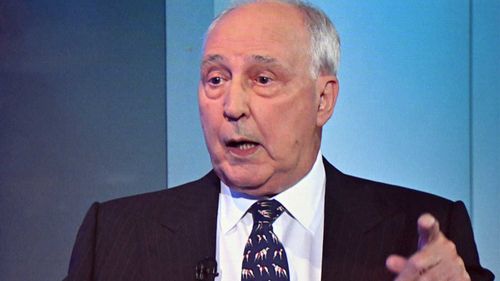 Keating likened his comments with Australia's forward
defence policy
of the 1960s which led to the country's involvement in the Vietnam War.
"Marles is implicitly arguing that Australia's defence policy should no longer be the defence of the continent but a forward defence posture – a forward defence which would allow nuclear submarines, with their indefinite seakeeping, to attack remote targets such as threats to Singapore's oil refineries or of course, the Chinese coast itself.
"In other words, the old 1960s forward defence policy. The policy which lured us into Vietnam – with all its heartbreak."
But Marles told Today this morning that circumstances had changed from when Keating was prime minister from 1991 to 1996.
He said Australia's overseas trade had undergone major expansion since the Keating era, but the Asia Pacific region had also experienced a major military build-up.
"We live in a part of the world where we are seeing the biggest conventional military build-up since the end of the Second World War. That's not a scenario that you can ignore," Marles said.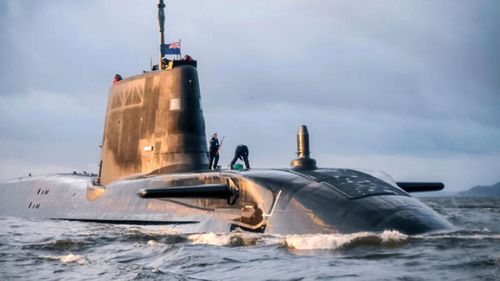 "We have a country today which is much more connected in terms of trade with the world than we ever have been before, certainly than we were in the 1990s, and we face the situation that the old capability, or the existing capability, which is a conventional submarine will become less capable in the 2030s.
"To maintain that we need to move to a new technology, which is nuclear-powered submarines."
Nationals leader David Littleproud said Keating was "living in a 1990s utopia that doesn't exist any more".
While he backed Marles over the AUKUS deal, he said government backbench MPs risked splitting on issue.
He told a National Press Club event that China had never threatened to invade Australia and the Albanese government should choose 40 to 50 conventional submarines over nuclear propelled vessels.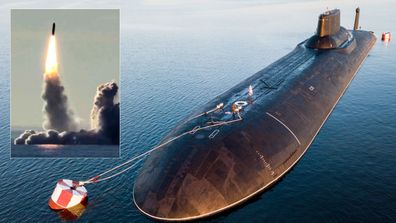 Russia retires world's biggest submarine
Sign up here
to receive our daily newsletters and breaking news alerts, sent straight to your inbox.
Share and Follow