Three men are being treated in hospital for
gunshot
and
stab
wounds after a violent
brawl
erupted at a home in
Melbourne's
west overnight.
Police say that a group of people "rammed into the garage of a property" at Bayview Crescent in Hoppers Crossing at 8.45pm on Tuesday before the occupants of the vehicle jumped out and viciously attacked those within the home.
During the attack, a 23-year-old man was shot in his lower body and two other men – aged 29 and 19 – were stabbed.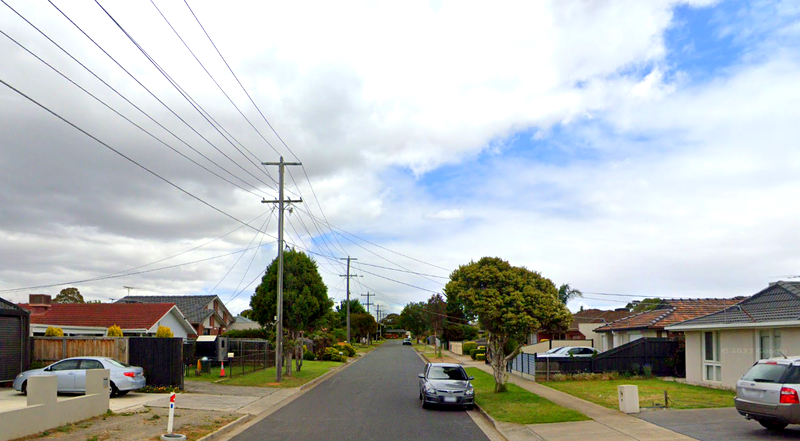 Officers say the victims are known to police and the investigation will be looking into the possibility the attack was "an act of revenge".
It's believed the weapons used during the ordeal included a shotgun, knives and machetes.
"Initially four men were arrested nearby, they were taken back to the Werribee Police Station and at this stage, those four people have been treated as witnesses to the incident," Detective Inspector Chris Ellway said.
"We're still seeking the outstanding offenders which is up to five or six persons we believe were involved in the incident and we're certainly seeking public assistance with identifying those people involved."
Ellway said that officers are "confident" the attack was premeditated.
"Circumstances of the incident are still being investigated, we don't really know what the circumstances are at the moment … we do believe however that it is a targeted attack on the occupants of that address and the people involved will be known to the victims," he said.
"We are keen to speak to any member of the public that has information in relation to this incident and anyone that knows any motive for what's happened and also keen to speak to anyone that might have dash-cam footage or CCTV footage.
"We do obviously understand that incidents like this cause great concern to the community but just want to reassure the public that we're doing everything we can."
The group police held in custody, who have since been released, had "not been forthcoming" with information, Ellway said.
Detectives "are not ruling out" the possibility the assault was gang-related.
The men inside the home at the time of the attack are friends who were in the middle of "a gathering" and a number of "sharp instruments" including knives and machetes – believed to have been used during the brawl – were seized at the property.
Sign up here
to receive our daily newsletters and breaking news alerts, sent straight to your inbox.