Share and Follow
The
ski season
is off to a slow start as minimal snow has fallen across Australia's alpine regions, with the majority of the country in for a sunny long weekend.
Mount Buller
and Perisher have been able to open this weekend but Thredbo and Falls Creek have remained closed due to the lack of snow fall.
Angus Heinz from the Bureau of Meterology (BoM) said it was slim pickings for snow at the moment.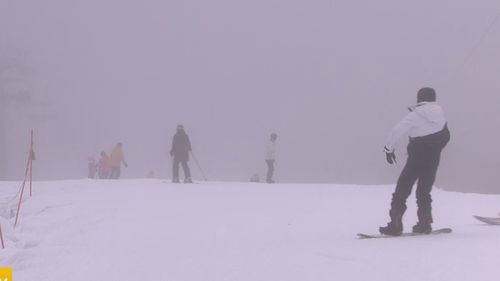 "The snow we got in May has mostly melted away with the warm and wet weather since then," Heinz said.
"There was a bit of snow around Tassie yesterday.
"A couple of cool showers lowered the snow to 700m or so… Outside of that as I say slim pickings to start the snow season."
Mount Buller began operating its ski lift about 8am this morning with man-made snow, which has been in the making for about a month.
Heinz is expecting it to be "clear, dry and mostly sunny" for most of the country this King's birthday weekend.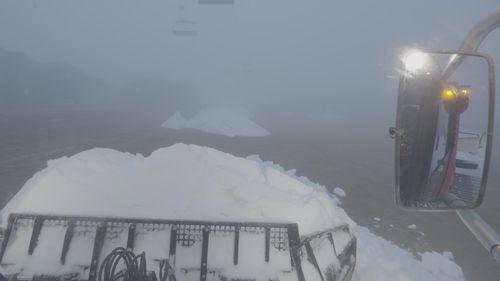 "That is good for most outdoor activities but it is not music to the ears of those hoping to get the big bump of snow across the mountains," Heinz said.
Tasmania has a few damaging wind warnings as well as hail.
Perth should expect winds, showers and possibly thunderstorms.
Central Australia and tropical Queensland should also expect some showers.
Today's capitals are heading for a top of 18 in Sydney, 16 in Melbourne, 23 in Brisbane, 19 in Perth, 17 in Adelaide, 15 in Hobart, 14 in Canberra and 33 in Darwin.
Tomorrow Sydney is 18 degrees, Melbourne 16, Brisbane 24, Perth 17, Adelaide 17, Hobart 17, Canberra 17 and Darwin 33.
Sign up here
to receive our daily newsletters and breaking news alerts, sent straight to your inbox.
Share and Follow