Share and Follow
A 9-year-old girl has been found safe after vanishing in upstate New York while on a camping trip and a suspect is in custody, police said.
"Charlotte Sena has been located and in good health," New York State Police said in a news release Monday.
"A suspect is in custody. This is still an active investigation."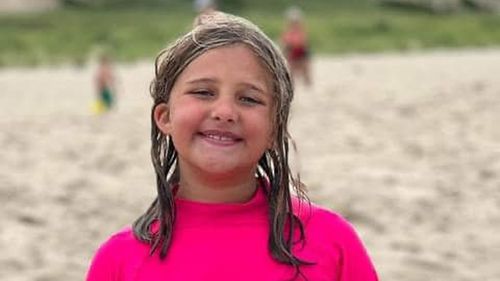 Earlier, the family of a US girl who vanished on a camping trip asked the public for help as police ramp up their search for the nine-year-old they fear could have been abducted.
Charlotte Sena, who was camping in Moreau Lake State Park in upstate New York with her family, went on a bike ride with friends around dinner time and never returned.
"Following our exhaustive search of the park we took that step of issuing the Amber Alert because we felt that that exhaustive search, when we couldn't find her here, it was quite possible that an abduction had taken place," said Lt. Colonel Richard Mazzone of the Uniform Force of the State Police.
When she
disappeared
, Charlotte was wearing an orange tie-dyed Pokémon shirt, dark blue pants, black Crocs and a grey bike helmet.
Charlotte's family asked the public for information that could help bring her home.
"No tip is insignificant," Jené Sena, Charlotte's aunt, told WCBS.
"She is a blonde, adorable nine-year-old little girl with bangs. She has green eyes, just under 5 feet tall (152cm) and she is just a sweet, adorable girl."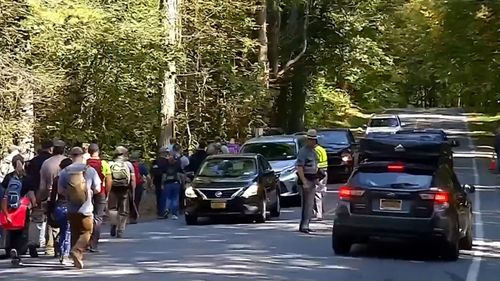 Her mother reported her missing around 6:45pm, after Charlotte's bike was found in the loop without her.
"Once they found her bike during that search, they realised she's not on it, she hasn't gone too far, she didn't get lost. Something's really wrong," Miller said.
The state park, roughly 70km north of Albany, is more than 4600 acres and lies amid hardwood forests, pine stands and rocky ridges.
Share and Follow