A Sydney woman was left unable to work for months after she was attacked by a kangaroo while trying to rescue a joey stuck in a fence in NSW's Blue Mountains.
Melanie Stubbs, from Campbelltown, had been hiking in the Megalong Valley near Katoomba with friends in December when the group spotted a joey hanging from a wire fence by its back legs.
"We thought, 'we'll try to free the baby'," Stubbs said.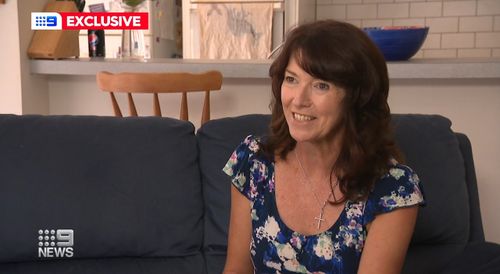 She said the mother kangaroo was nearby and growling at the group but they didn't think she posed any danger.
"I had no idea that a kangaroo would actually cause some harm. Plus, she was on the other side of the fence, so we kind of had a false sense of security," she said.
One of Stubbs' friends used a hiking pole to try to fend off the kangaroo, and another tried to film the attempted rescue, while Stubbs went up to the joey.
Stubbs said she slipped on an embankment by the fence, and the kangaroo was "all over" her in "lightning bolt speed".
"She came under the fence and reared up with her claws spread," she said.
"I don't remember what happened next but it is on film. You can see in the film that I kick out at the kangaroo. I don't remember doing any of that. The next thing I remember was I turned over onto my tummy.
"And I was trying to crawl away and I'm yelling, 'Help me'.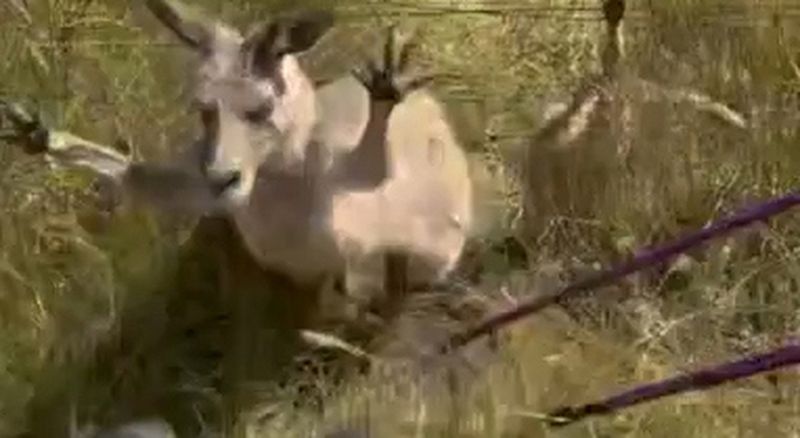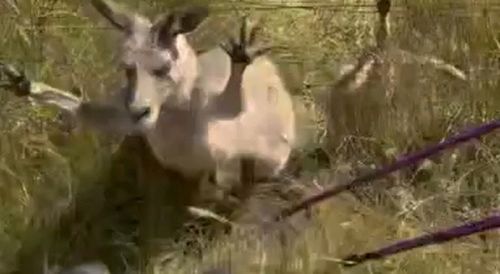 "And she was pounding on my back. It was awful."
The 58-year-old told 9News.com.au after the kangaroo got off her she realised her some of her muscles were "outside her leg".
"I went to get up and then I noticed my calf muscles hanging off my leg," she said.
Stubbs said she had to hold her leg together to be able to get away from her dangerous position near the joey.
"The adrenalin just kicked in," she said.
The group then managed to flag down a passerby at a nearby road, and they took Stubbs to hospital.
The kangaroo had cut Stubbs' calf right through to her bone, and she needed emergency surgery.
Two days later, the wound developed the first of two infections, which saw her put on antibiotics.
She initially was unable to walk without crutches, and with her job as a cleaner requiring a lot of movement, she was unable to return to work until mid-February.
Stubbs also suffered nightmares after the attack.
But she says she was lucky that it was only her leg that was badly hurt, with doctors telling her the attack could have been fatal.
"It could have killed me," she said.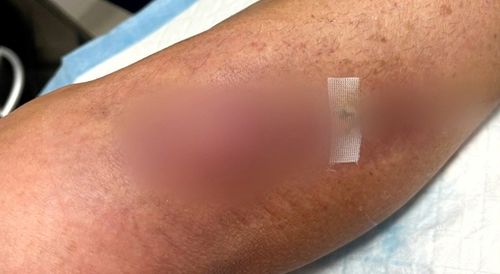 Stubbs said she wanted to share her story to make others aware of the dangers of kangaroos, with almost everyone she had told about the attack having said they also would have tried to help the joey.
"Their sharp claws can make deep cuts, and their powerful kicks can cause severe bruising and internal injuries," he said.
"If a kangaroo attacks, keep an eye on it and get away as quickly as possible while keeping low in a crouch, because the kangaroo is less likely to give chase."
Sign up here
to receive our daily newsletters and breaking news alerts, sent straight to your inbox.