A massive fire broke out after a train derailed in northeastern Ohio near the Pennsylvania state border in the US on Friday night (Saturday AEDT).
The big blaze led officials to issue evacuation and shelter-in-place orders for nearby residents.
No injuries were reported after the derailment in East Palestine, about 24kms south of Youngstown, Mayor Trent Conaway said during a Friday night news conference.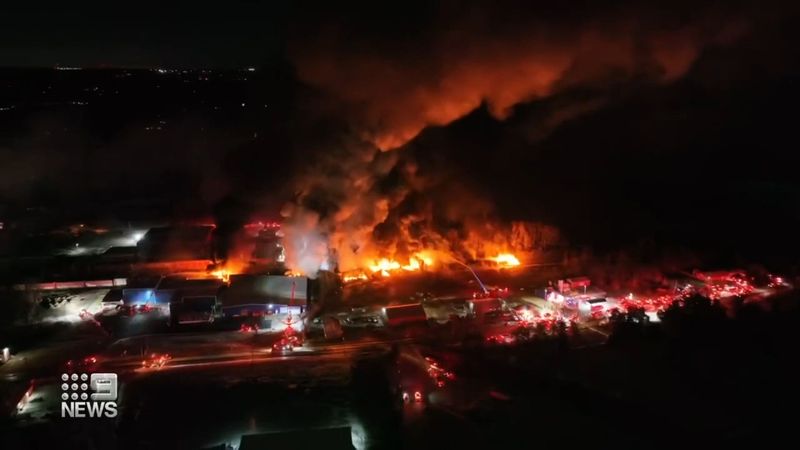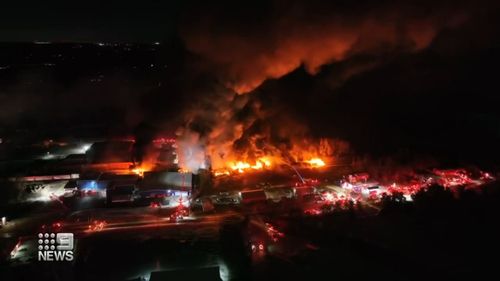 Officials issued a shelter-in-place order for the entire town of roughly 5,000 people, while an evacuation order is in effect within 1.6kms of the train crossing at James Street as of early Saturday (Saturday night AEDT).
Conaway said he did not know when those orders would be lifted.
Two evacuation stations have opened to provide shelter to residents, and the Red Cross has been notified, Conaway said.
Photos from the scene show a large, dense cloud of smoke engulfing flames atop the train.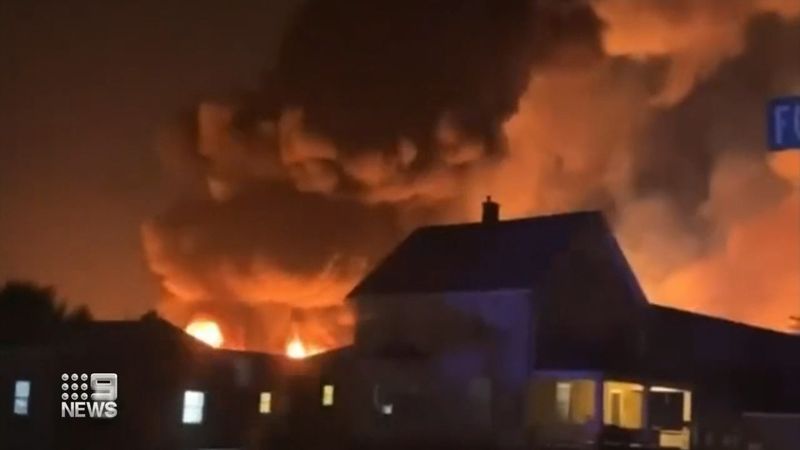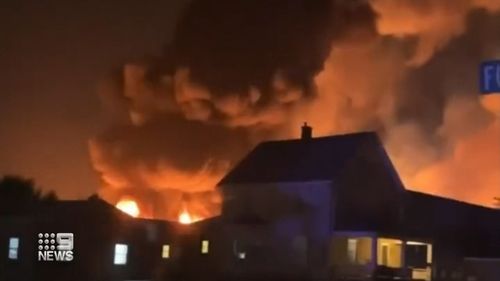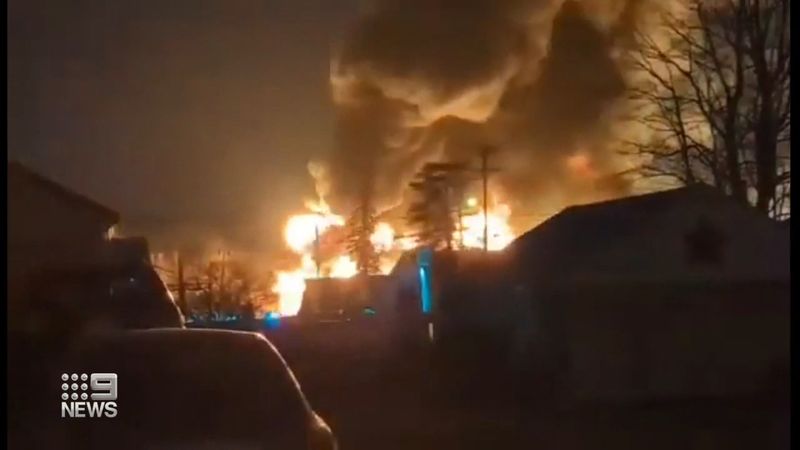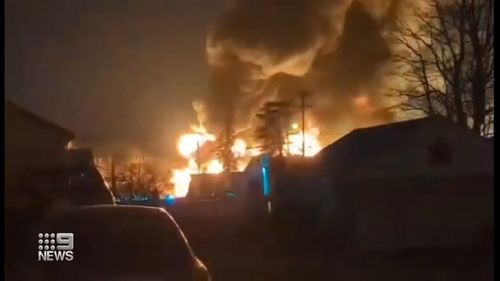 Firefighters from three states, Pennsylvania, Ohio and West Virginia were at the scene responding to the fire, according to Conaway.
The Environmental Protection Agency is monitoring air quality, Conaway noted.
Norfolk Southern Railway said in a statement it is aware of the derailment and was "coordinating closely" with local first responders while mobilising their own teams.
"We will share more details as they become available," the statement said.
Sign up here
to receive our daily newsletters and breaking news alerts, sent straight to your inbox.