Brisbane's biggest infrastructure project has been hit with claims of unsafe conditions amid fears workers are at risk of developing the deadly disease silicosis.
The Electrical Trades Union claims to have found significant holes in the Northern Portal's safety procedures as part of the Cross River Rail Project.
It is also accusing site operators of having no emergency evacuation procedure, which the Cross River Rail Authority denies.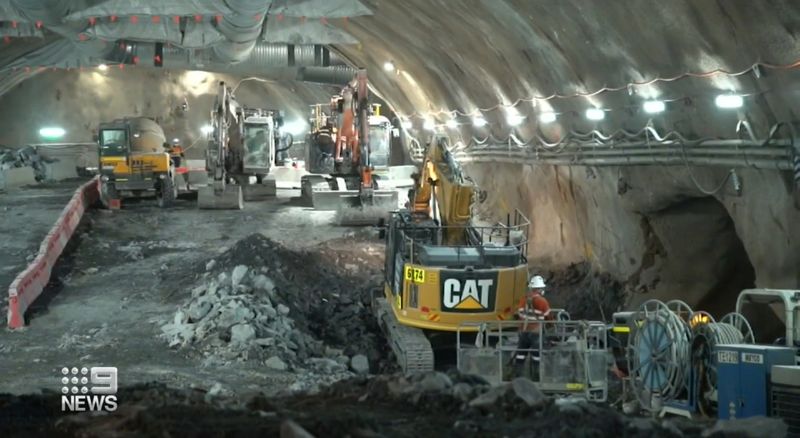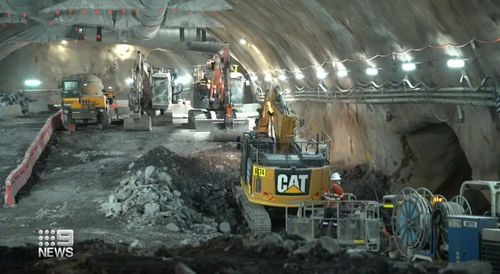 "You are going to have the potential that people could lose their lives," Electrical Trades Union general secretary Peter Ong said.
"We are not going to allow them to go to work in a tunnel that is unsafe for them."
Silicosis is caused when silica dust is breathed deep into the lungs, causing irreversible damage.
Silica is found in both natural and engineered stone in differing concentrations.
Granite is between 20 to 45 per cent silica, natural sandstone is 70 to 95 per cent. Aggregates, mortar and concrete have varying amounts.
"Silica is a dust that is formed when you dig underground, you're digging into rock formations, rock gives off a lot of dust, that's silica dust which is found to now be worse than asbestosis," Ong said
The Cross River Rail Authority says concreting works within the Northern Portal tunnels have been completed and there is independent monitoring of the air quality.
The state government has asked the authority for a report on the claims.
Transport Minister Mark Bailey said they were working with the union.
"Construction is a dangerous job, let's be really clear, and safety has to be the number one priority," Bailey said.
"When someone raises an issue of safety we take it seriously and we will work with them to ensure it's resolved."
Sign up here
to receive our daily newsletters and breaking news alerts, sent straight to your inbox.