Brisbane has sweltered through a low-intensity heatwave while parts of the
NSW
and
Victorian
mountains have been dusted by snow in a day of two extremes.
Brisbane's
gauges recorded searing conditions with extensive power outages meaning residents really felt the heat.
"It's stinking hot," resident Jared Cassidy said.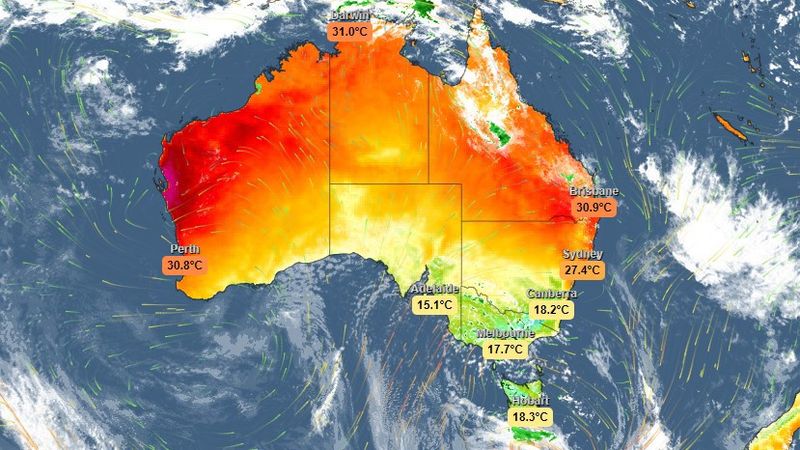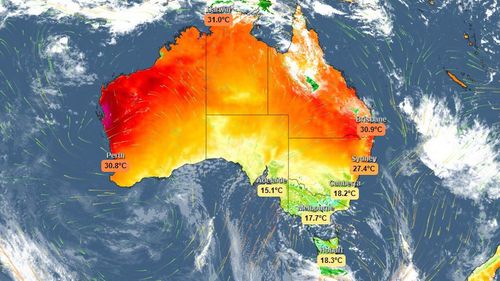 Thousands experienced power outages after the energy grid hit a peak of 10,400 megawatts today.
The severe conditions impacted schools, too, with many modifying their meal and play breaks to keep students indoors in the air conditioning while others were allowed to wear their sports uniforms.
Humidity had already reached 94 per cent by dawn, and conditions are expected to persist through to Monday.
Narramore said the ongoing heat ahead of the cold front had led to extreme fire danger in northern NSW.
Sydney has also experienced a week of hot weather after the mercury soared above 30 degrees on most days.
Sign up here
to receive our daily newsletters and breaking news alerts, sent straight to your inbox.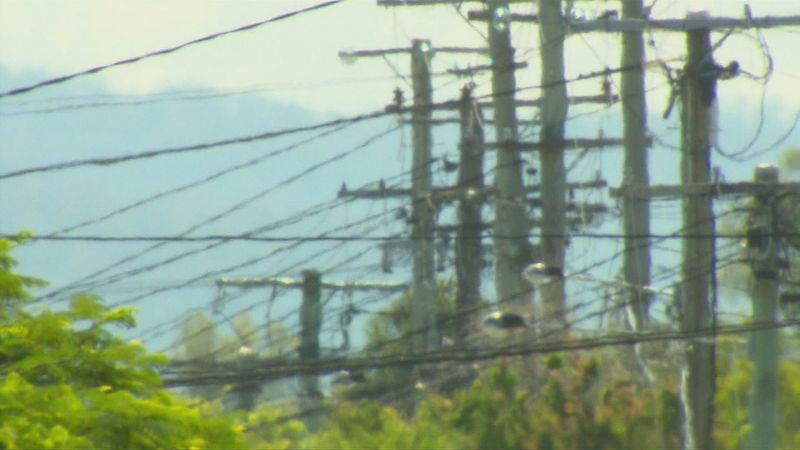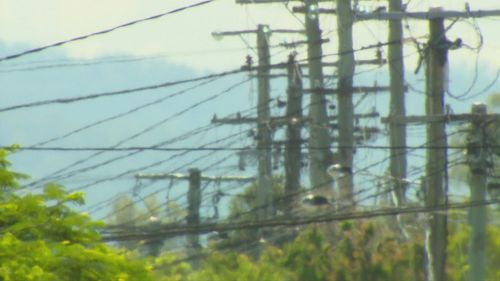 Today was no different, with a maximum temperature of 31 degrees.
Perth is facing typical summer conditions as temperatures reached above 35 degrees every day.
Antarctic blast moves across NSW and Victorian mountains
Meanwhile, in the south of the country, there were freezing temperatures by summer standards in Melbourne and even snow on the alps.
Dean Narramore from the Bureau of Meteorology confirmed an Antarctic blast moving through the Victorian Alps late on Thursday was behind the dusting of snow that reached the Snowy Mountains in NSW this morning – in the peak of summer.
There have been flurries of summer snow over Victoria's alpine region, including Mount Baw Baw.
It might not be ski season but it is certainly a snow bunnies' delight to see several centimetres of snow in the mountains.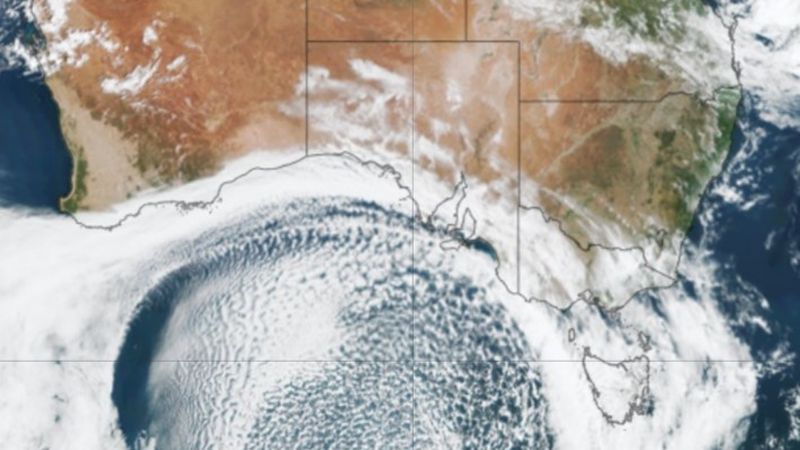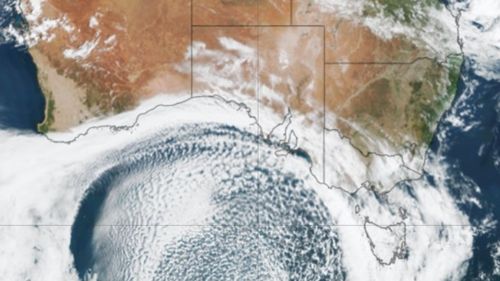 The cold air from the antarctic blast has now swept right across Victoria.
Melbourne temperatures peaked at 15C at 10am and by midday it was just 13C but by 1pm the mercury plummeted further to 11C.
There have been flurries of summer snow over Victoria's alpine region, including Mount Baw Baw.
That's an extremely unusual weather event for this time of year, having only happened about three times in February throughout the past 16 years.
Narramore said the temperatures in areas affected by the blast were more typical of late August and early September.
"This is pretty unusual, and you can actually track the movement of this system almost down to off the coast of Antarctica," he said today.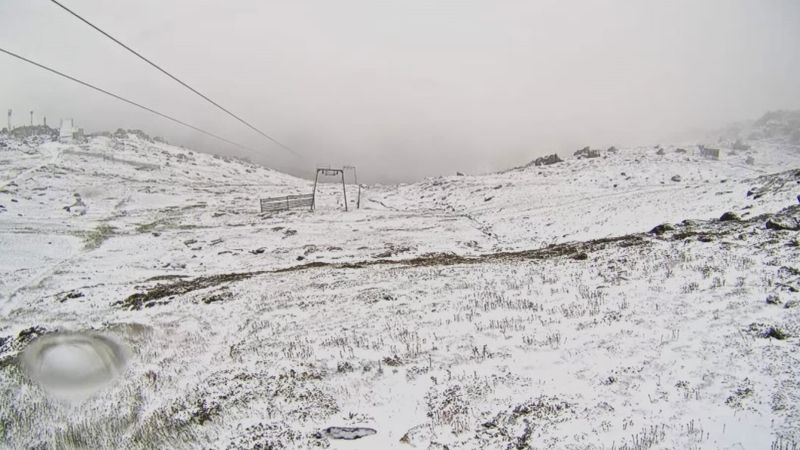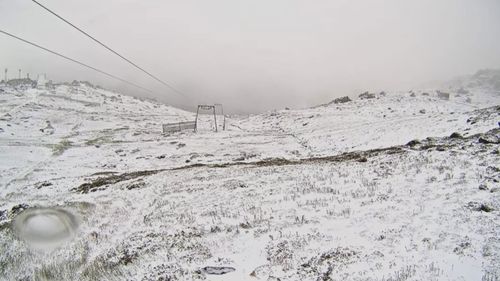 "It's not record-breaking, but it's something we only see every few Februarys."
But summer isn't gone just yet. Narramore said the warmer weather would return and continue into March.
"It's a taste of winter, but summer is likely to return for much of SEA by the middle of next week," he said.
What's in store next week?
The dynamic weather isn't over yet with potential flooding, rain, severe thunderstorms and temperatures over 45C.
"The week will start out with rain and thunderstorms across large areas of Qld as moisture-laden easterly winds feed an inland low-pressure trough. This wet and stormy weather should also spread to parts of the NT and NSW in the middle of the week," Weatherzone said.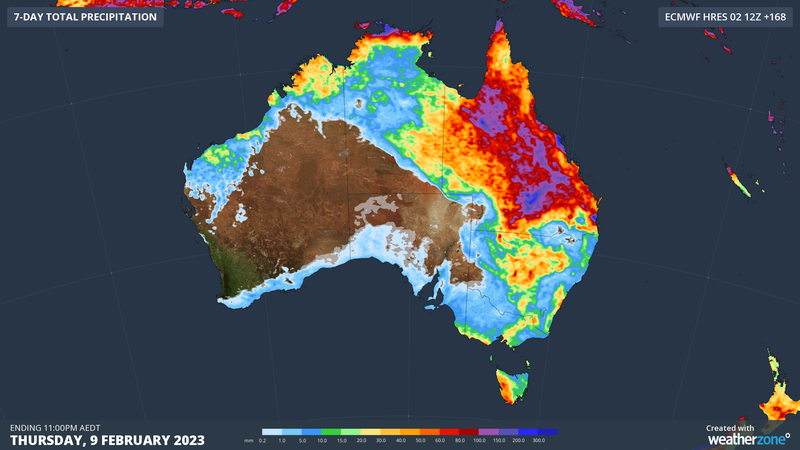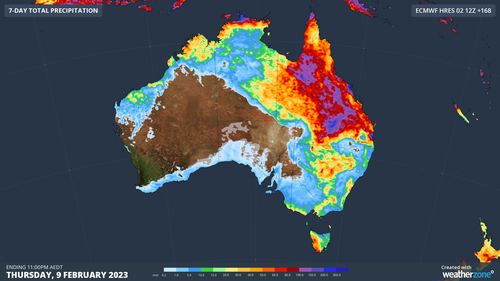 "There is potential for heavy rain, flooding and severe thunderstorms in northern and eastern Australia from this system, with Qld likely to see the heaviest accumulated rainfall."
In western and central Australia there will be dry conditions but an intense hot air mass will build up and move across the country pushing temperatures into the mid-forties on Wednesday.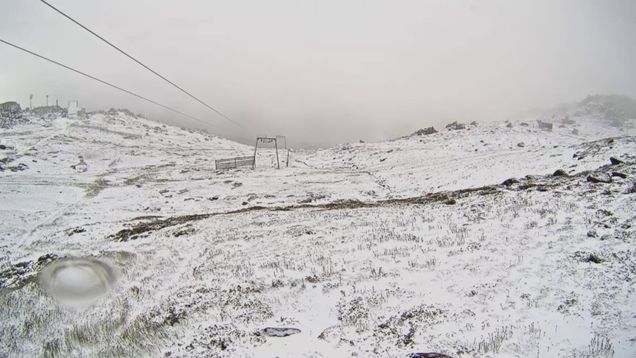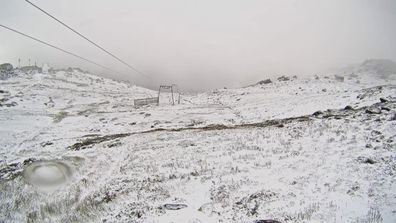 Summer snow sweeps Thredbo amid polar blast