At Chanel's recent couture show in Paris, all eyes were on Apple Martin, the 18-year-old daughter of Chris Martin and Gwyneth Paltrow. With just one appearance, social media have called her the newest It girl. Martin has yet to make a dent in the world of showbiz, unlike many of the Nepo Babies who surround her. For the most part, the teenager had stayed out of the spotlight with her Instagram and TikTok accounts set to private.
She has yet to land a modeling contract, doesn't make music and hasn't appeared in her mother's movies, but after this couture show, we will likely be seeing a lot more of her. So who is Apple Martin, the newest nepo baby on the scene?
8

Why Is Gwyneth Paltrow's Daughter Named Apple Martin?

Apple Martin was days old when she hit the headlines. In 2004, many people were bemused by the rather unusual name. In April 2022, Gwyneth Paltrow took to Instagram to share the real meaning behind the unusual name. "Her dad came up with the name and I fell in love with it," she explained. "I thought it was original and cool. I can't imagine her being called anything else."

In 2004, the Sliding Doors actress addressed the name on The Oprah Winfrey Show.

Related: Everything Gwyneth Paltrow's Husband Has Said About Living With Her

"When we were first pregnant, her daddy said, 'If it's a girl I think her name should be Apple.' It sounded so sweet, and it conjured such a lovely picture for me, you know," she told the host. "Apples are so sweet, and they're wholesome, and it's biblical, and I just thought it sounded so lovely. "

Paltrow did admit that she was taken aback by the general reaction considering how common, unusual baby names are for celebrities offspring. Paltrow also shares a son with Chris Martin called Moses.

"I found it surprising, because there are people named Rose or Lily or Ivy or June. You know, lots of pretty nouns," she explained.
7

Apple Martin Had A Private Childhood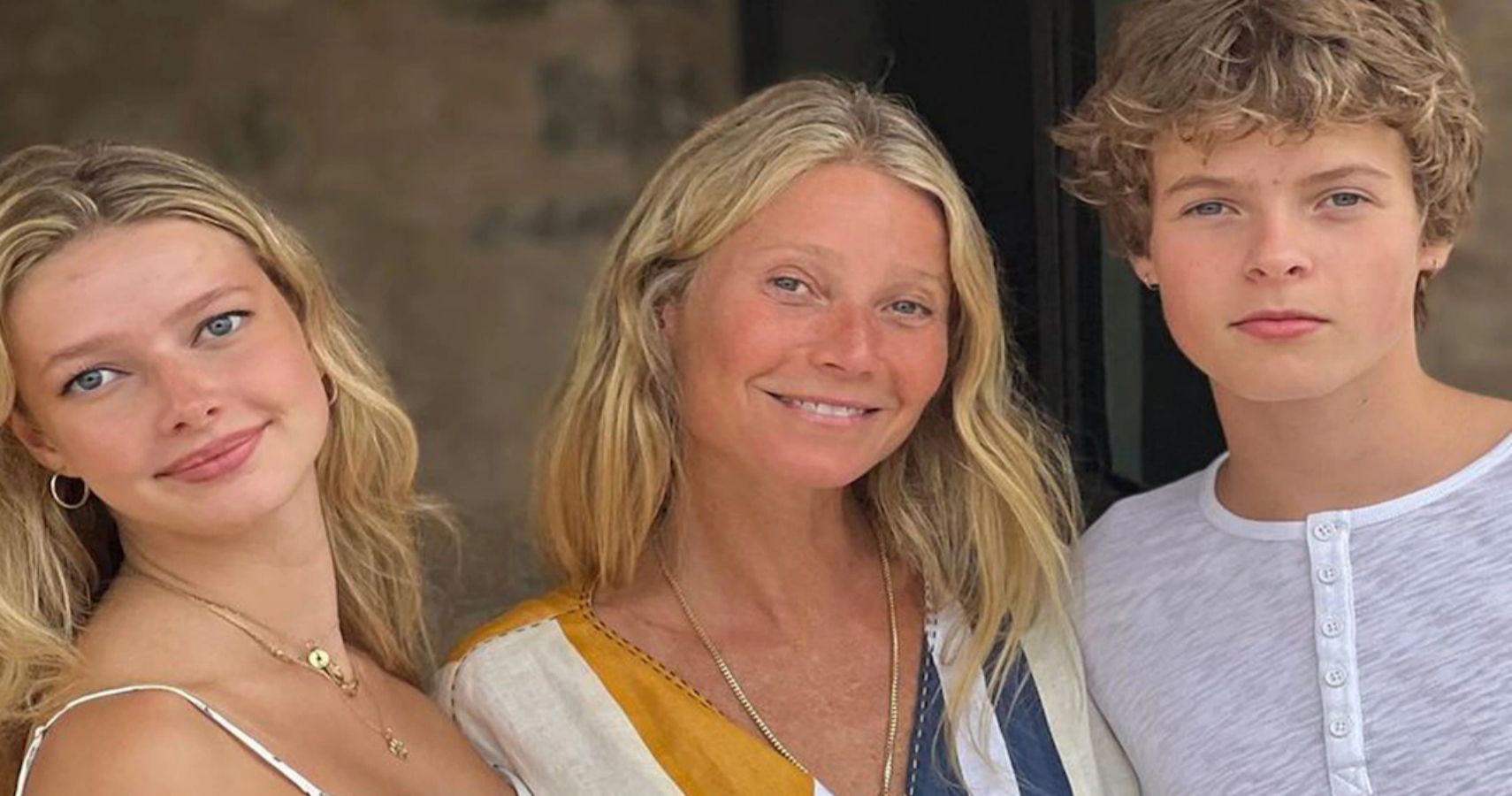 Up until now, Apple Martin's famous parents have been successful at keeping her life private. Apple was spotted a few times attending concerts and baseball games with her parents and younger brother.
As Apple has become older, she has appeared more on her mother's social media. Although Gwyneth Paltrow has confirmed that she always gets her children's permission before posting photos of them.
Related: Gwyneth Paltrow Or Chris Martin: Who Has Made More Money Since The Divorce?
Last year, Paltrow posted a tribute to her eldest daughter on her 18th birthday. "18. I'm a bit of a loss for words this morning (😭). I could not be more proud of the woman you are. You are everything I could have dreamed of and so much more," she wrote on Instagram. "Proud doesn't cover it, my heart swells with feelings I can't put in to words. You are deeply extraordinary in every way."
6

Apple Martin's Musical Talent

In 2018, Apple Martin appeared on stage with her famous father during a Coldplay concert and sung a cover of Ariana Grande's "Just a Little Bit of Your Heart".

She is also credited as a co-songwriter on the Coldplay track "Let Somebody Go" which features Selena Gomez.
5

Apple Martin Goes To College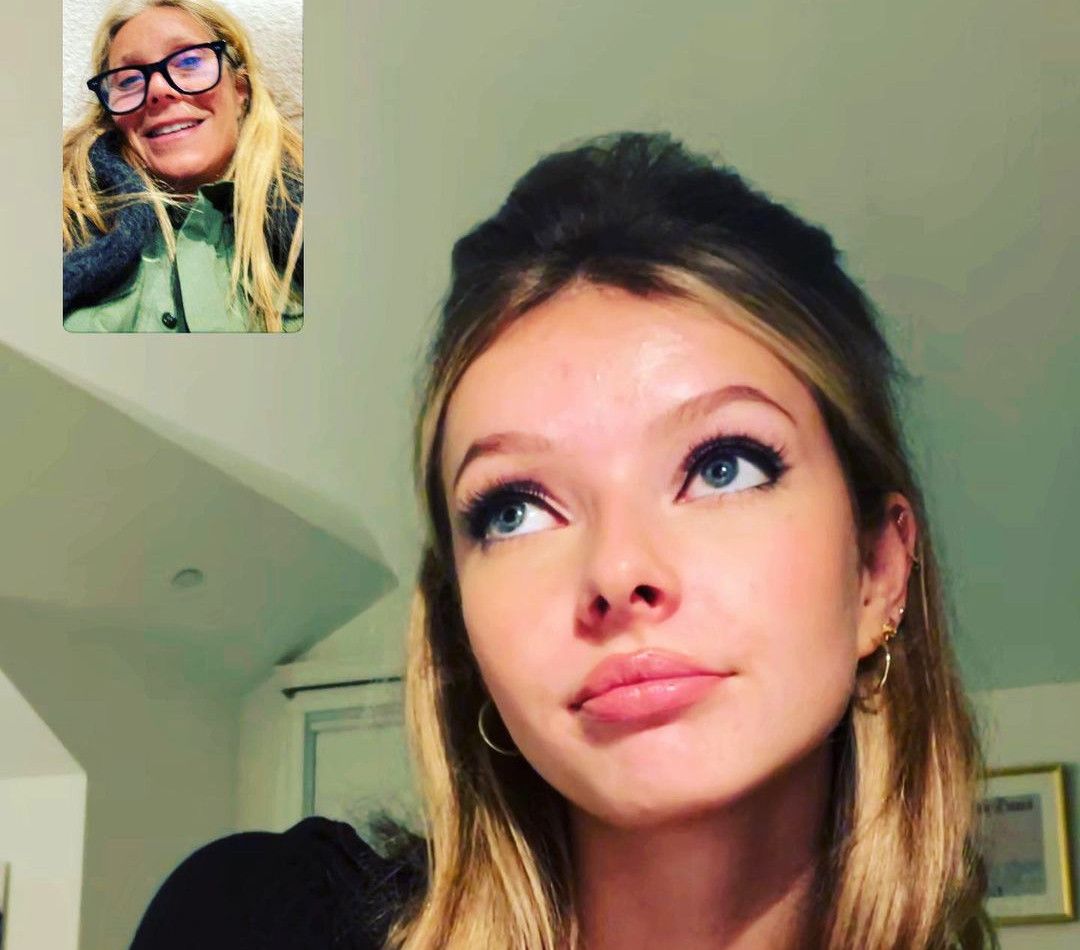 Gwyneth Paltrow loves to talk about her daughter, but the Oscar-winning actress has been tight-lipped about where she goes to college.
In September, during an interview with CBS Morning News, Gwyneth described Apple Martin's departure for college as "almost as profound as giving birth." In 2022, Apple graduated from a prestigious high school in Santa Monica alongside Kate Hudson's son Ryder Robinson.
Related: Gwyneth Paltrow Claims Nepotism Isn't An Unfair Advantage In Hollywood
A month later, Paltrow told People Magazine how she felt about her daughter moving away; "It was horrible. It was truly horrifying."
She also revealed, "I see her, but not as much as I'd like. I'd like to see her every day, but I'm so happy for her. She's doing great… She came home for October break just last weekend, so that was amazing."
4

Apple Martin Has A Good Sense Of Humor

In a TikTok on Goop's account from 2021, Apple Martin narrates her mom's Goop-inspired morning routine. In the voiceover, she jokes that her mom "eats nothing except for dates and almond butter."

She also pokes fun at some of Gwyneth Paltrow's more eccentric products. "Then she gets to work, making some more vagina eggs. And candles, also vagina candles, and vagina perfumes. Just everything vagina," the voiceover says as Paltrow types away at her laptop in the video.
3

Who Are Apple Martin's Fashion Influences

Speaking to Vogue, Apple Martin explained the types of clothes she feels the most comfortable in. "I can't say that I am super trendy," she said. "I love sweaters and oversized cardigans, loafers, and a good pair of comfy Levis. The most important thing for me is feeling like my genuine self when wearing an outfit; I'm aiming for a mix of classic '90s and cool grandpa."

She also revealed her excitement at attending her first fashion show. "The Chanel Couture show was my first fashion experience, and I am so incredibly grateful to Chanel and their incredible team for having me," she said. "It was so exciting to see the art in the designs, and the theme of the line emerge throughout the show."
2

Karl Lagerfeld Once Declared Apple Martin A Future 'It Girl'

Following her appearance at the fashion show, fashion journalist Derek Blasberg pointed out that the late Chanel designer Karl Lagerfeld previously declared Apple Martin to be a "Chanel girl".

"Karl Lagerfeld met Apple Martin when she was four years old and declared that one day she'd be a Chanel girl," he tweeted. "It happened today!"

Apple sat in the coveted front-row seat at the show alongside actresses Lucy Boynton, Sadie Sink, and singer Angèle.
1

What Career Does Apple Martin Want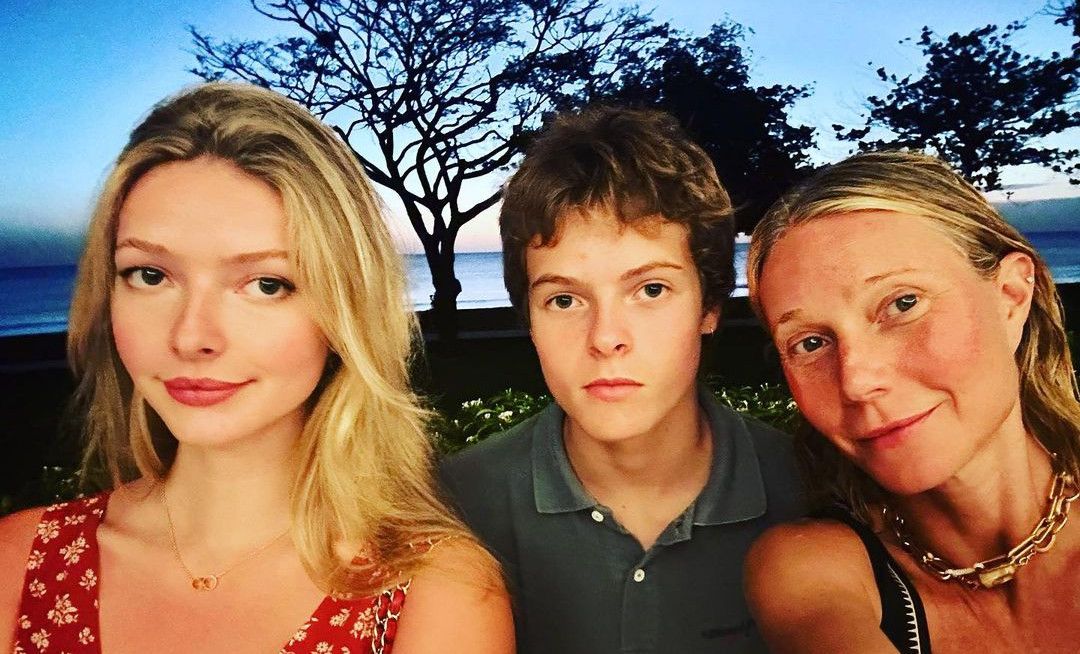 Unlike many other celebrity offspring, Apple Martin doesn't already have a career in the industry.
Apple has helped Goop with developing products as well as starring in campaigns for the lifestyle brand. "When [the product] came out, I was like, "Oh, my gosh, should I let her be in the picture or not?' Because she wanted to be in the picture. So we decided to let her," Paltrow said a few years ago.
When asked if Apple will follow in her mother's and grandmother's footsteps "I don't know. I think both of my kids are sort of like, 'We don't want to think about what we want to do. We just want to see what unfolds,'" she revealed.