Share and Follow
There is no denying David Letterman's late night success, as the host became a pillar of the scene throughout his lengthy run. However, the success didn't come without its fair share of criticism.
Those that worked alongside Letterman didn't always have positive things to say, and the same held true for some his past guests. Richard Simmons revealed that Dave was far different off-camera compared to the way he was when the bright lights were on him.
Competition was a major part of the host's stress behind the scenes. Letterman and Leno battled it out for ratings over the years. However, there was one crucial moment that saw Leno gain his audience back as they left Letterman behind.
We'll take a look at the interview that inspired the change, and how David Letterman reacted to it behind the scenes.
Jay Leno Was Able To Secure An Interview With Hugh Grant Following His Scandal In 1995
Credit to Hugh Grant for taking on the interview. He completely owned up to his mistake, and was willing to address it in person, without any excuses.
The infamous interview took place back in 1995 following Hugh Grant's scandal of being caught with an 'adult worker'. Grant was arrested, and so to came the public humiliation.
Credit to Grant as he owned up to his mistakes, even poking fun at himself. The memorable interview was posted to YouTube, with fans praising the actor for his response towards the allegations.
"This was so well handled on Grant's part that my class is straight up studying his case in my Studies in Damage Control course. Self-effacing, polite, frank and genuinely sorry, yet still maintaining his English, boyish charm throughout… If you're curious what handling a media crisis perfectly looks like, this is it," one fan writes.
"Gotta love Hugh Grant for answering this honestly and not making any excuses. Celebrities today, of which so many dig a hole for themselves when caught making a mistake, could take a lesson from the way Hugh conducted himself in this interview."
RELATED – Maya Rudolph Was Completely Letdown By Her Interview With David Letterman, But Some Feel As Though She Exaggerated What Had Taken Place
Credit to Grant who was able to turn things around throughout his career, and didn't allow the story to let his career suffer.
Beyond that, the moment was huge for Jay Leno, who took back the lead in the late night show ratings department. This apparently left David Letterman livid behind the scenes.
A Former Colleague Revealed David Letterman Was Angry Behind The Scenes Over Jay Leno's Rating Boost With Hugh Grant
According to Daily News, David Letterman's temperament started to change behind the scenes following the ratings blow against Jay Leno. A lot of viewers left Letterman and never returned. According to colleague Rob Burnett, Dave was never the same and let it out behind the scenes and even on-camera.
"People don't understand why you're behaving the way you're behaving."
RELATED – How Paul Shaffer Really Felt About Working With David Letterman On The Late Show
His relationship with Burnett was never the same, and it also held true when he moved to CBS and enjoyed a major ratings boost. It is said that Letterman was still hard to deal with behind the scenes, despite the success.
"He always complained from the very beginning," a producer revealed.
"It got worse when he went to CBS," recalled Shaffer. "Any flaw, minor flaw, he exaggerated. He was most uncomfortable at No. 1."
RELATED – David Letterman Asked Billie Eilish If She Wanted To Stop Her Interview After She Started To Twitch Because Of Her Tourettes Syndrome
A tough moment for those behind the scenes, however, opinions to vary depending on who is asked.
Although Letterman didn't get the interview with Grant, he was able to secure the star years later, along with the other biggest names Hollywood had to offer.
Hugh Grant Recently Brought Up The Scandal During His Interview On The View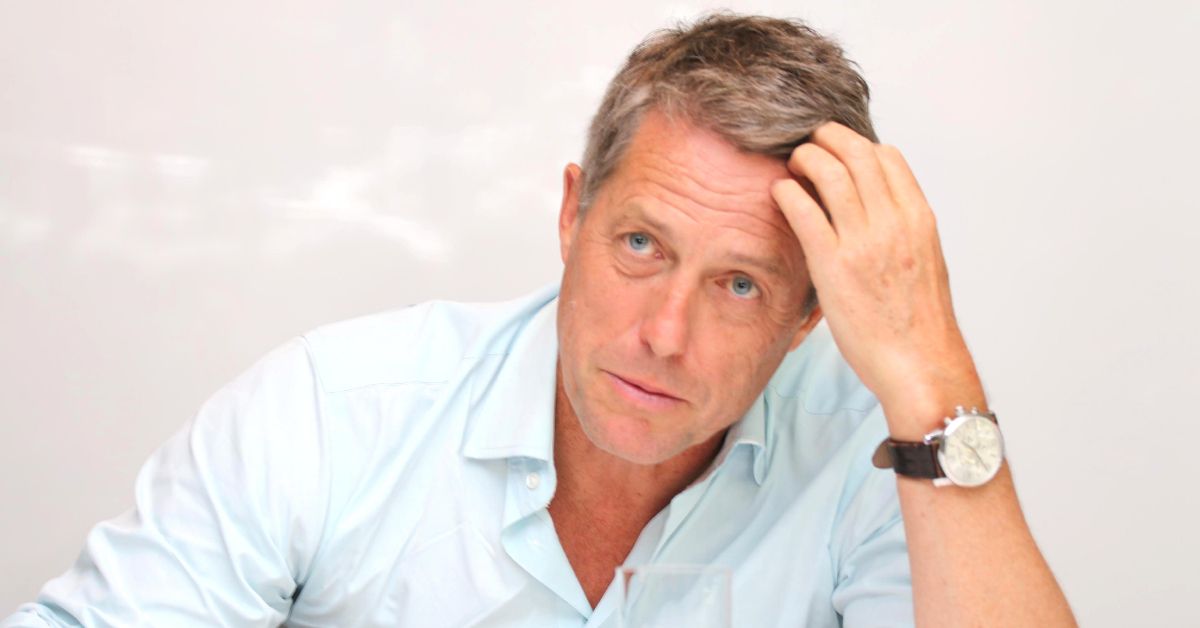 Hugh recently reopened conversation about what had taken place in 1995 during his interview on The View. Grant revealed that the perception most have is that he turned bitter once the allegations surfaced.
"Everyone thinks, 'Oh, well he's just bitter because he got arrested with a hooker in 1995,'" Grant said.
Grant has a different take, stating that it was all the police that leaked the information to the media, and that he didn't hold a grudge against the press for releasing the story.
"But actually it had nothing to do with that because that was never uncovered by tabloids. It was that the bloody police gave everyone the information. It was nothing to do with that."
"These big newspaper owners – largely non-tax-paying newspaper owners – are living above the law and invading the privacy of people whose kids are being killed in a road accident or whatever to get the sensational article," Grant told The View, clearly not afraid to speak his mind.
Credit to the actor as he hasn't shied away from controversy, despite being called out multiple times throughout his career.
Share and Follow