Adapting video game franchises is tough work, and many studios have tried their hand at this venture. Some are good, some are terrible, and some just come and go without actually being noticed.
At one point, Peter Jackson, the man behind the Lord of the Rings movies, and the man who gave us Get Back, was on board to produce a movie based on the Halo franchise. Naturally, people freaked out about this pairing, but eventually, the film would fall by the wayside, leaving many to wonder what could have been.
So, what exactly took place, and why did this film stay off the big screen? Let's take a look back at what happened!
Peter Jackson Is An Oscar-Winning Director Who Is Best Known For The Lord Of The Rings Movies
During his time in the entertainment industry, Peter Jackson has managed to entertain countless fans around the world with the outstanding work that he has done on the big screen.
After putting in years of work on smaller projects, Jackson leaped to global acclaim and stardom after gifting the world the Lord of the Rings trilogy, which some consider to be the greatest ever made. Seriously, those films hold up remarkably well, and the extended editions are simply unmatched.
Following those films, Jackson would craft notable movies like King Kong, District 9, and the Hobbit movies. He even handled the Beatles documentary, Get Back.
As you could imagine, Jackson was a red-hot name in Hollywood during the 2000s, and video game fans everywhere rejoiced when it was announced that he was going to be on board to adapt one of the world's biggest games.
Related: Did Ryan Gosling And Peter Jackson Actually Feud On The Set Of The Lovely Bones?
Peter Jackson Intended To Make A Movie Based On The 'Halo' Video Game Franchise
According to an announcement from Bungie, "A few weeks ago we were lucky enough to partner with two tremendous Producers from Universal, Mary Parent and Scott Stuber. In the short time they've been on board, Mary and Scott have joined with Peter Schlessel to accomplish unimaginably wonderful things. Example? They've secured an Executive Producer to help guarantee the creative integrity and technical excellence of the Halo film. And that Executive Producer's name is Peter Jackson. I'll give you a second to process. If you're having a strong, emotional reaction, don't panic. When I heard the news it took me the better part of a day just to stop smiling."
The internet lost its collective mind, as the man behind the Lord of the Rings movies, the same man who was bringing King Kong back to the big screen, was going to tackle a video game adaptation as a producer.
Now, it is important to note that the game studio itself had a script drafted, and this led to Fox and Universal both being interested in picking up the property at the time.
Jackson and Halo was a match made in geek heaven, and fans waited patiently for any kind of updates that they could get their hands on.
In all honesty, this seemed too good to be true, and unfortunately, Jackson's Halo movie never saw the light of day.
Related: Peter Jackson Fired Ryan Gosling From The Lovely Bones After He Showed Up To Set 60-Pounds Heavier
Thanks To Budget And Personnel Concerns, Things Fell Apart, And Peter Jackson Never Made The Film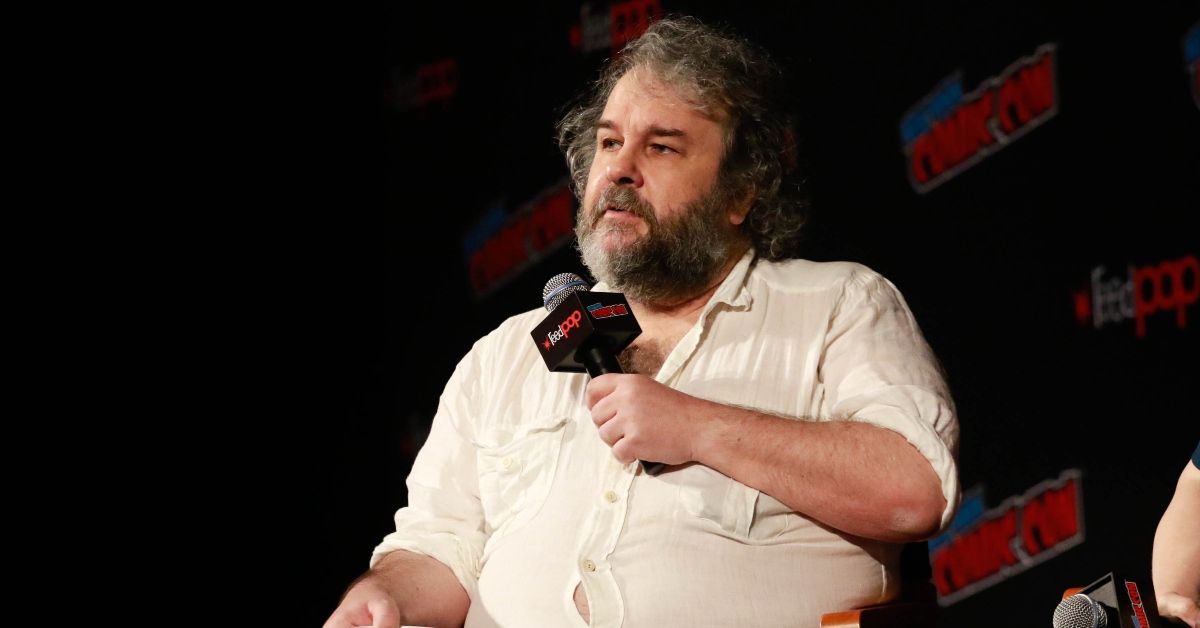 So, what happened with Peter Jackson's Halo, and why did it never get made? Well, there are a few things that prevented this project from getting off the ground.
According to Collider, having a then-unknown Neill Blomkap serve as director wasn't inspiring hope in people. The film, which already had a script written, also needed a major revision, which was done by D.B. Weiss.
These weren't the only roadblocks that popped up.
"Universal and Fox were unhappy with the large chunk of the profit Jackson and Microsoft would be taking, and the proposed $128 million budget was a hefty price tag for a property that was still largely unknown outside of the gaming world."
In the end, both studios pulled out, and while discussions were held with MGM and Warner Bros. about reviving the project, the film found itself placed under the dreaded title of "indefinite hold," a fancy way of saying it isn't happening," Collider writes.
The site did note that the game studio getting its own script drafted without having a studio handle it all was odd. It was also noted that the script itself "stuck close to what had been depicted in the games."
Related: Peter Jackson Had A Secret Feud With A Cast Member On 'The Lord Of The Rings'
Though Peter Jackson never got to make his Halo movie, the franchise did get a chance to shine on the small screen with its own series. It received mixed reviews, but it appears to be coming back for season two, so maybe they will right the ship. Until season two drops, we can all wonder what that Jackson-led film would have looked like.