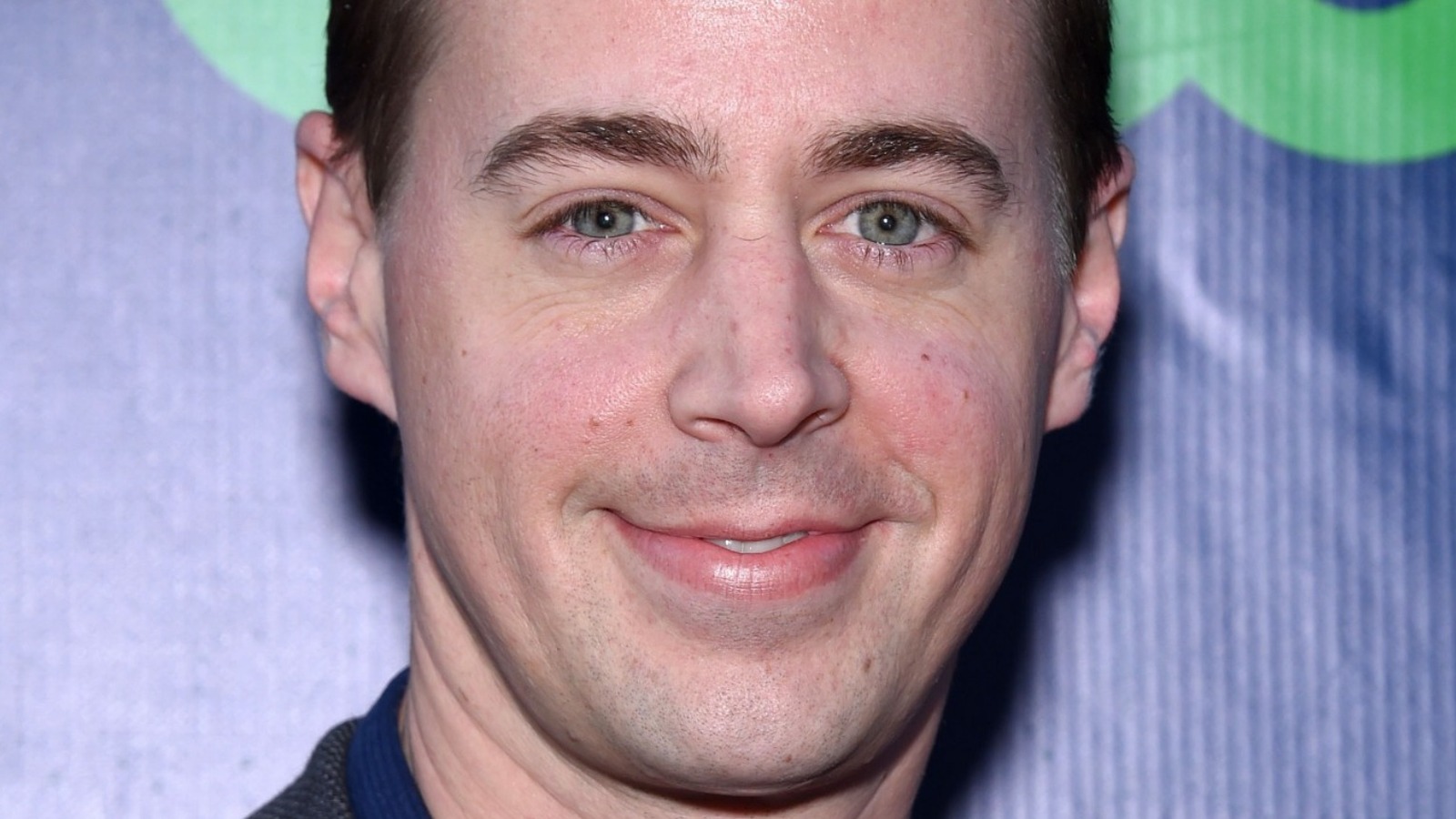 Sean Murray was born in 1977 to an Australian mother and a father in the Navy, per his Paramount bio, which in a strange sort of way almost prefigured Murray's own career path. His relationship with his dad influenced his "NCIS" character, Timothy McGee, who also has military parents on the show. "There's a picture of me and my real father together in [McGee's] apartment set, which is kind of cool and sort of inspired the rest of the character's story," Murray later told People.
This also meant his childhood involved a lot of moving around internationally every few years. Per People, he lived in places like Singapore and London, all before he was 8 years old. However, Murray looked on the bright side of this lifestyle. "I remember very specifically being conscious of the chance to re-create yourself whenever we started someplace," he previously told The Spokesman-Review. "So it was almost like it went toward an acting kind of nature." 
His desire to act admittedly caused some friction with his parents, however. While his father often told him, "'You realize you have nothing to fall back, if this doesn't work out — and it doesn't work out for most people, statistically,'" his mom realized early on that she didn't want to be a typical stage mother, which Murray understood. Thankfully, both ultimately supported their son's acting ambition, and Murray nabbed his first onscreen role in 1991's ABC movie "Backfield in Motion," appearing alongside another future CBS star, "The Big Bang Theory's" Johnny Galecki.