Share and Follow
Ever since the Duggar family went off the air at TLC, fans have been clamoring for any and all updates. Even critics are interested in what the Duggars are doing, especially when it comes to Josh Duggar's prison sentence and ongoing appeals process. Plus, all the Duggar kids are growing their families, and one of the highlights for fans was seeing how the grown-up Duggar children navigated life and childrearing on their own.
Although the family's shows ended, they've still managed to stay in the spotlight, but they aren't exactly happy about it. With Amazon's documentary spotlighting their life and, according to the Duggars, spouting "derogatory and sensationalized" 'facts,' it seems like the Duggars might be happier away from the TV industry. At the same time, a new show or public platform could give them a way to combat rumors and misrepresentation.
The Duggars Don't Seem All That Interested In Returning To TV
The Duggars weren't happy about the documentary Shiny Happy People, enough so that they wrote a formal statement on their website about it. But after going off the air with Counting On, a decision TLC apparently made because of Josh Duggar's crimes, the family didn't exactly pursue the spotlight again.
Sure, most members of the family have social media, and many of the adult Duggar daughters are even using their notoriety as a way to make money. But family members like Jinger Duggar Vuolo have also lost opportunities because of the family's infamy (and specifically its conservative values), and she's not the only one.
Related: Jim Bob And Michelle Duggar Are Worth Millions, But Insiders Say They Lived Off Freebies
Yet the family has pursued wealth in other ways; Jim Bob and Michelle are famous for their real estate dealings, Jill Duggar Dillard is releasing a tell-all book, Jinger already published hers, and many family members have taken sponsored social media opportunities for pay.
Amy Duggar Said She Wouldn't Say No To A Show
She might be a less-famous member of the Duggar family, but most viewers of the original 19 Kids and Counting series remember cousin Amy, the quirky rebel who wore jeans on family trips and didn't always adhere to Jim Bob's rules.
Her outlook on life—and the fact that she's condemned the family for protecting Josh rather than his victims—is part of the reason viewers liked her, and it's not surprising that she's open to appearing on a reality series.
At the moment, however, it seems Amy's comments about her own show are purely wishful thinking.
What Is The New Documentary About The Duggars?
Many Duggar followers might have expected the family to appear in the documentary that is said to be about them, but upon the documentary's release, it's clear the crew behind it had no intention of bringing the Duggars around.
Rather, they largely focused on archived footage and other means of exposing the Duggars' lives, albeit inaccurately per Jim Bob and Michelle. The thing is, the docuseries also included interviews with Jill Dillard, her husband Derick, cousin Amy King, and others tied to the family.
Related: A Duggar Family Friend Ultimately Spilled The Beans That Led To Josh Duggar's Conviction
Calling the movement the Duggars are reportedly part of "radical," Amazon states of the limited docuseries, "As details of the family and their scandals unfold, we realize they're part of an insidious, much larger threat already in motion, with democracy itself in peril."
Where can viewers watch Shiny Happy People? The docuseries is available on Amazon, and viewers can also watch the first two episodes for free (directly from the Amazon page for the show) with Freevee (includes ads).
As for Jill's perspective on things, in part of her interview for the docuseries, she pointed out, "There is a story that's gonna be told, and I would rather be the one telling it than the tabloids and anybody else who can make up whatever they want."
Yet that doesn't mean Jill and her family will necessarily go back to reality TV as a full-time gig.
Will The Duggars Ever Go Back To Reality TV?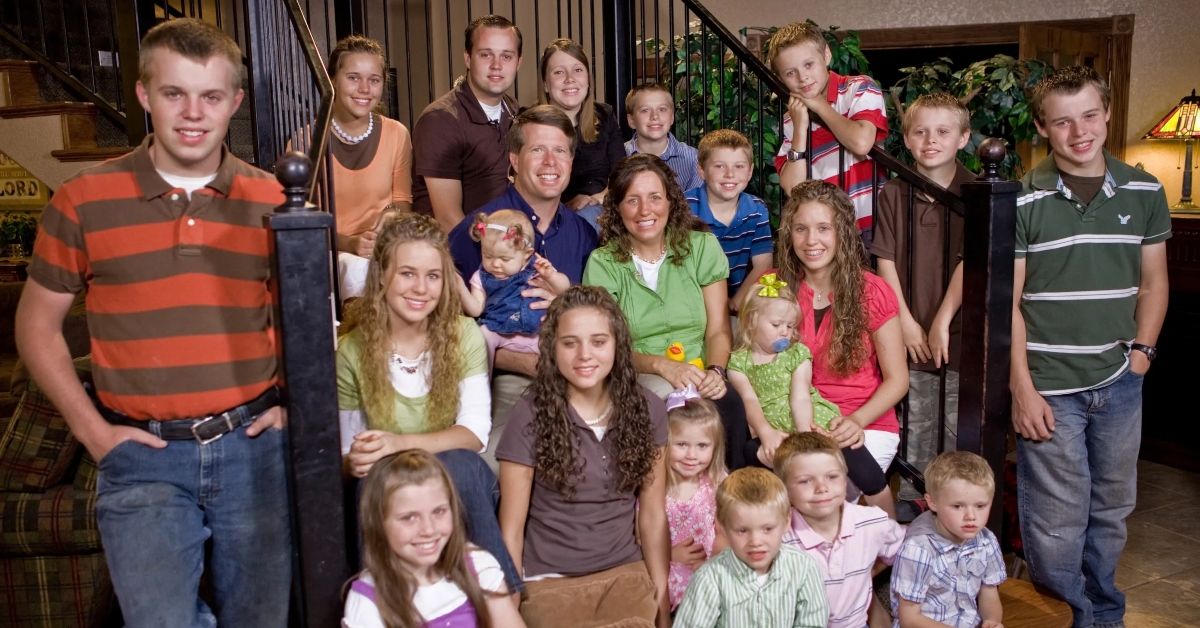 Being on TV was a huge part of the Duggar kids' childhoods, but to hear them tell it, the show ending was something of a relief. Jill Dillard has been vocal about her dad controlling the family's earnings from the series, so while her husband's views actually got them fired from the show, Jill seemed okay with it.
Joy-Anna, however, left Counting On by choice, as she and her husband Austin dove into house flipping as a career. While she didn't specifically say the reason for departing, she also had a miscarriage around that time.
Related: The Truth About Why Joy-Anna Duggar Forsyth Left 'Counting On'
For her part, Jinger Vuolo explained in her book that she was sad the show was ending, but that feeling was followed by "immense relief" that the chapter of their lives was closing.
Even if any of the now-adult Duggar kids were interested in a new reality series, it seems unlikely that any major network would pick up another show similar to Counting On or 19 Kids and Counting after the scandals that have rocked the family.
Yet that doesn't mean Shiny Happy People will be the last docuseries focused on the Duggars and their unique, and apparently troubling, lifestyle.
Share and Follow