Share and Follow
After having a traumatizing experience on the red carpet, Emma Watson wanted to quit acting for good. Watson became a worldwide star with her role as Hermione Granger in the Harry Potter franchise. However, one problem many celebrities deal with as they become more successful is the loss of their privacy.
Related: Here's What Emma Watson Has Been Up To Since Harry Potter
Some stars do what they can to keep their personal life private, but when they're in public they are usually asked about personal things (and to take photos) by fans and interviewers.
At one point in her career, Emma Watson was struggling with her fame and wondered if she wanted to keep acting. Unsure what to do, she even considered giving up her acting career for good. Emma Watson wanted to quit acting for good after having a traumatizing experience on the red carpet.
Emma Watson Had A Traumatizing Experience On The Red Carpet
Emma Watson became a global superstar at an incredibly young age when she played the character Hermione Granger in the wildly popular Harry Potter franchise. The first film came out when Watson was just 12 years old, meaning she was learning lines at an early age.
As she grew up on-screen and in front of the world, it seems Watson got to a point where she seemed to feel disconnected from herself. She discussed how she felt on the red carpet with Vanity Fair.
"I'd walk down the red carpet and go into the bathroom. I had on so much makeup and these big, fluffy, full-on dresses. I'd put my hands on my hands on the sink and look at myself in the mirror and say, 'Who is this?'"
"I didn't connect to the person who was looking back at me, and that was a very unsettling feeling." She also revealed that as she got older, "it dawned on me that this is what you're signing up for."
Related: These Movies Prove Emma Watson Is So Much More Than Just Hermione Granger
The Perks of Being a Wallflower actor has found ways to deal with the fame that can be overwhelming for some at times. She reads – and even started a book club online, took time off for school, and she has also become an activist for causes important to her.
It appears that Watson has come a long way from the disconnected red carpet moments, using her voice to speak up for herself and for others.
Emma Watson Wanted To Quit Acting For Good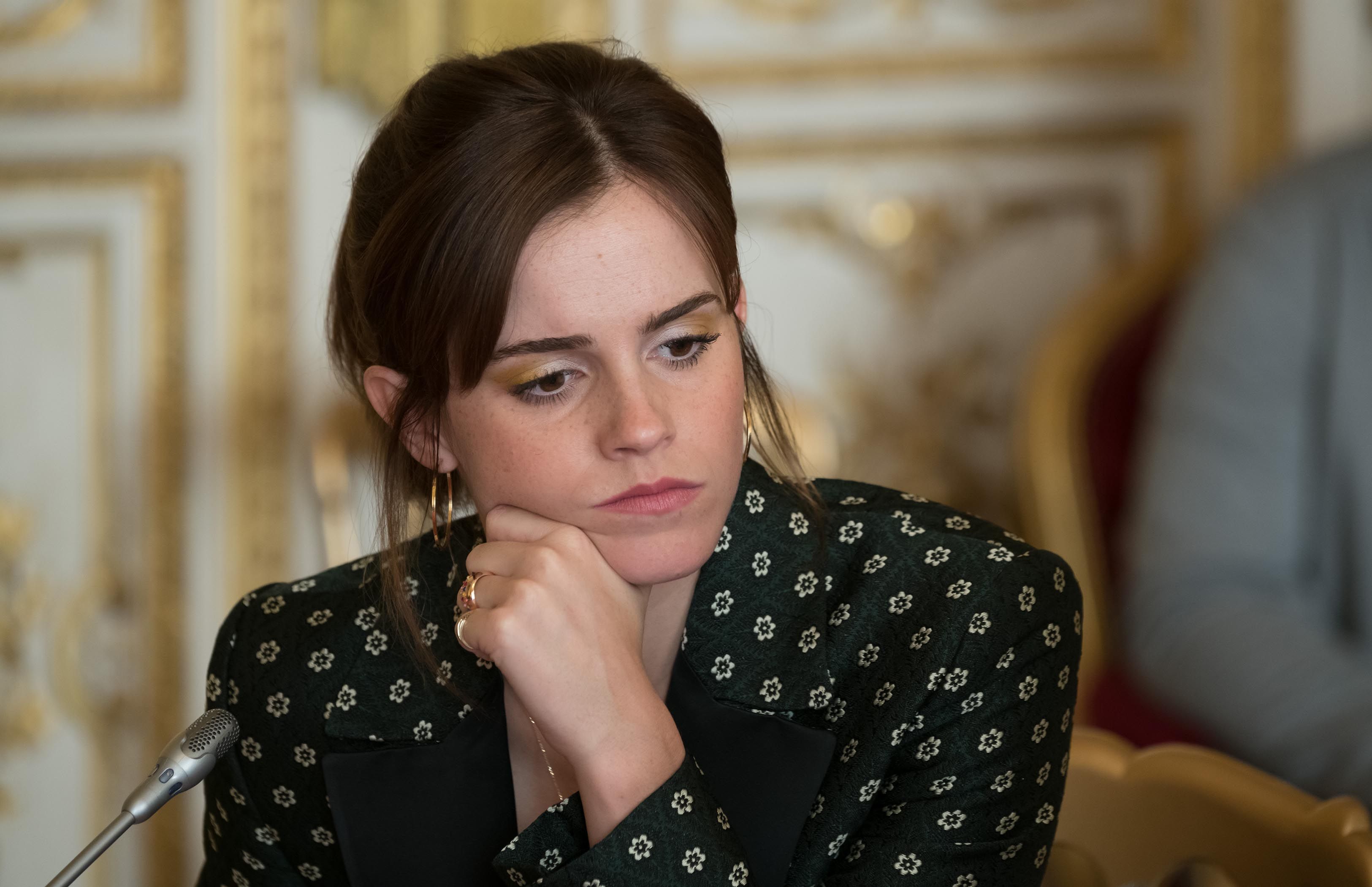 Several celebrities will continue taking classes after fame because they want to continue or complete their education. Getting an education was incredibly important to Emma Watson.
While working on the Harry Potter films, she considered stepping away at one point, quitting acting in favor of her education. However, the producers of the franchise worked with her to make sure she was able to focus on her schoolwork while filming.
According to Variety, David Yates, who directed Harry Potter and the Order of the Phoenix, said, "When I started, one thing that [the producer] and the studio spoke to me about was Emma is not sure she wants to come back and do another Potter".
According to Glamour, David Heyman, a former exec on the Harry Potter franchise told The Hollywood Reporter that Watson wanted to be sure the higher-ups knew her education was important to her.
"Emma [Watson] in particular was very academic and was very keen in pursuit of schooling and was wrestling a little bit more than the others. So each time there was a negotiation, it was not about a financial [matter], it really was about, 'Do I [Watson] want to be a part of this?'"
Luckily for fans of Watson and the franchise, she decided to stay on and finish the films. Watson discussed deciding to stay with the franchise during the HBO reunion special, Harry Potter: Return to Hogwarts.
Watson said, "The fame thing had finally hit home in a big way, no one had to convince me to see it through. The fans genuinely wanted us to succeed, and we all genuinely had each other's backs. How great is that?"
Watson Is Also Frustrated With Her Lack Of Creative Control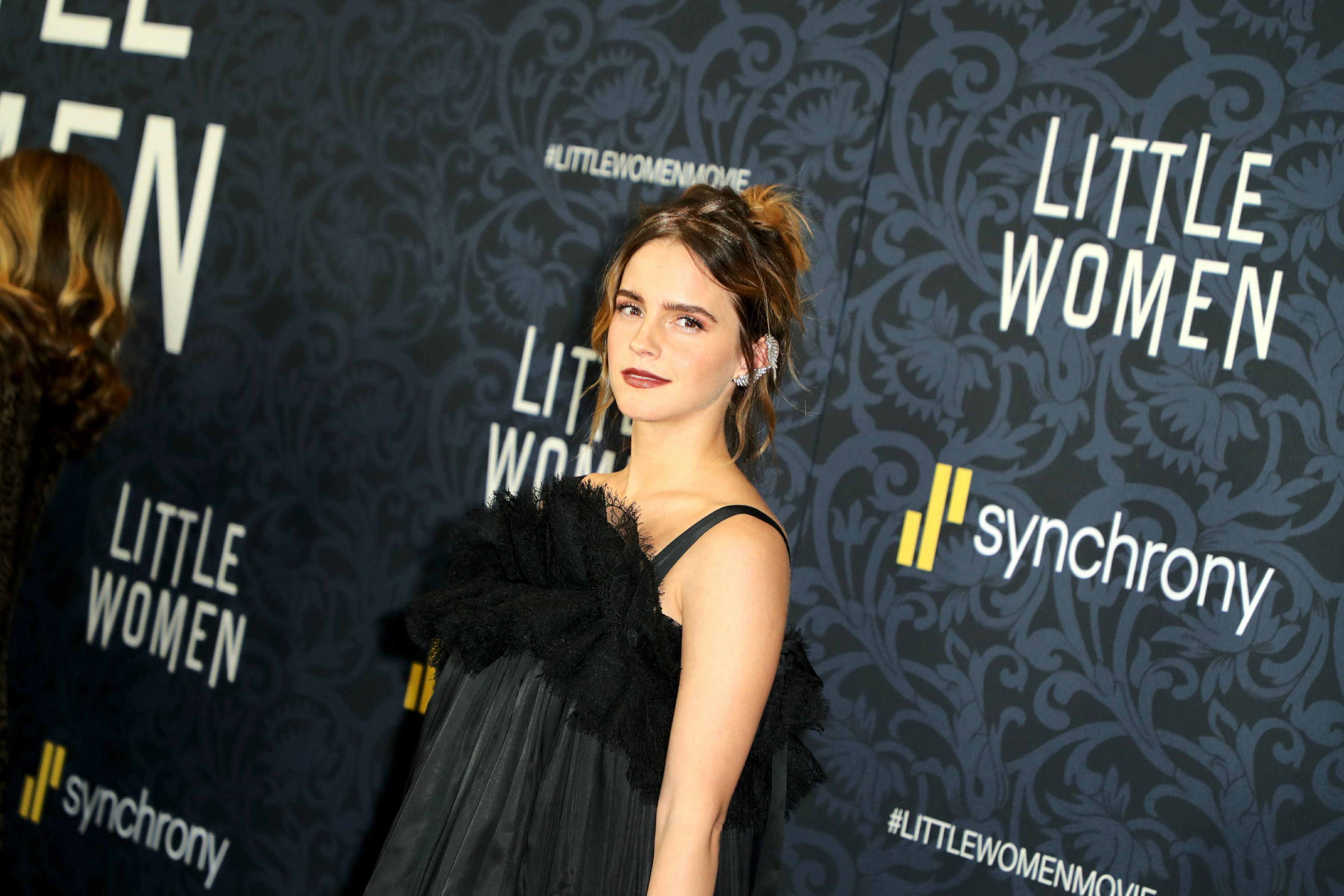 Many celebrities will decide to take a break from acting or decide to retire for various reasons. Recently Emma Watson has had trouble finding projects because she wants more control over her work. The Beauty and the Beast actor has had certain problems with promoting her projects.
According to Huffpost, she told the Financial Times, "I think I felt a bit caged. The thing I found really hard was that I had to go out and sell something that I really didn't have very much control over."
She added, "To stand in front of a film and have every journalist be able to say, 'How does this align with your viewpoint?' It was very difficult to have to be the face and the spokesperson for things where I didn't get to be involved in the process."
Related: Emma Watson Made $70 Million From The Harry Potter Franchise, But She Also Retained The Rights To Her Iconic Wardrobe
"I was held accountable in a way that I began to find really frustrating because I didn't have a voice, I didn't have a say. And I started to realize that I only wanted to stand in front of things where if someone was going to give me flak about it, I could say, in a way that didn't make me hate myself, 'Yes, I screwed up, it was my decision, I should have done better.'"
Watson has said she doesn't mind waiting for a project she wants to come along. "I'm happy to sit and wait for the next right thing. I love what I do."
Share and Follow