This spring, the fashion's biggest night will return on the first Monday of May. The Met Gala is the annual celebration of the Costume Institute's upcoming exhibition which, for 2023, will center around the late designer Karl Lagerfeld.
This year, the hottest people in music, fashion, film, sport and beauty will hit the red carpet on Monday 1 May. Celebrities will hit the 'Oscars of Fashion' and dress according to a theme.
In previous years, guests have dressed to the themes of 'punk', 'camp' and 'heavenly bodies', whilst previous galas have paid tribute to specific designers, including Alexander McQueen and Rei Kawakubo.
Here is everything you need to know about this year's Met Gala from the theme to who may be appearing on that red carpet.
8
What Is The Theme Of The 2023 Met Gala?
2023's exhibition theme will be 'Karl Lagerfeld: A Line of Beauty'. The Met's curator, Andrew Bolton, explained this year's theme will not be a straightforward retrospective, but will pay tribute to the late designer's life.
Karl Lagerfeld passed away in 2019, aged 85. He was one of the most prolific and celebrated designers in fashion history. He led up some of the biggest fashion houses in the world, including Fendi, Chanel and his own namesake label.
7
Who Are This Year's Met Gala Co-Chairs?
In January, the Met announced that the night's co-chairs will include actress and writer Michaela Coel; Oscar-winning actress Penélope Cruz; tennis superstar Roger Federer; popstar Dua Lipa; alongside Vogue editor-in-chief and Condé Nast Global CCO Anna Wintour.
Unusually there are no designers included in this year's co-chair slate.
6
Who Will Attend The Met Gala 2023?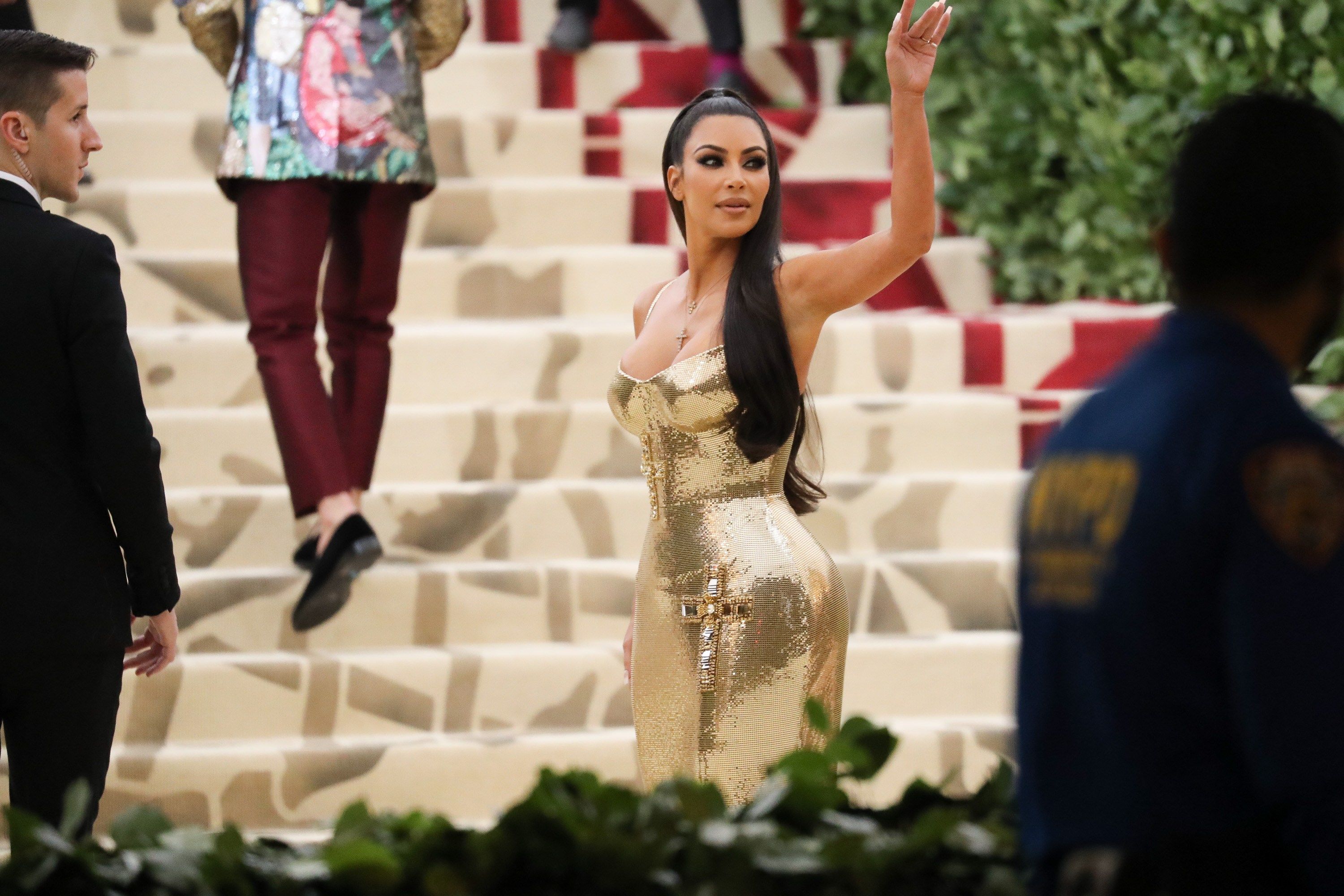 Not just any star can get a ticket to the Met Gala. They will need to get an invitation from Anna Wintour to be able to pose on those iconic steps. It has been rumored that Wintour is acting more ruthless with who will be able to attend the gala, this year.
A source told Page Six that the Kardashian-Jenners will not be invited this year. A source close to Kim Kardashian denied these reports, with claims saying she is upset and embarrassed by them.
"Anna had wanted to do a cull of the guest list this year and make it more of an exclusive event," the source told US Sun. The family have been regulars at the event in recent years.
"And while lots of names were discussed, attendees have always been an ongoing conversation and nothing was ever set in stone. Kim was never told she might not be on the list." Kim has also been attending the Met Gala consistently since her first appearance with Kanye West in 2013. Last year she stole headlines whilst wearing Marilyn Monroe's dress on the red carpet.
The source added: "While invites have now officially been sent out and Kim has been confirmed, the news leak about her possibly not getting an invite did see tensions run high behind the scenes in what has been a big misunderstanding."
5
How Will People Dress For The 2023 Met Gala?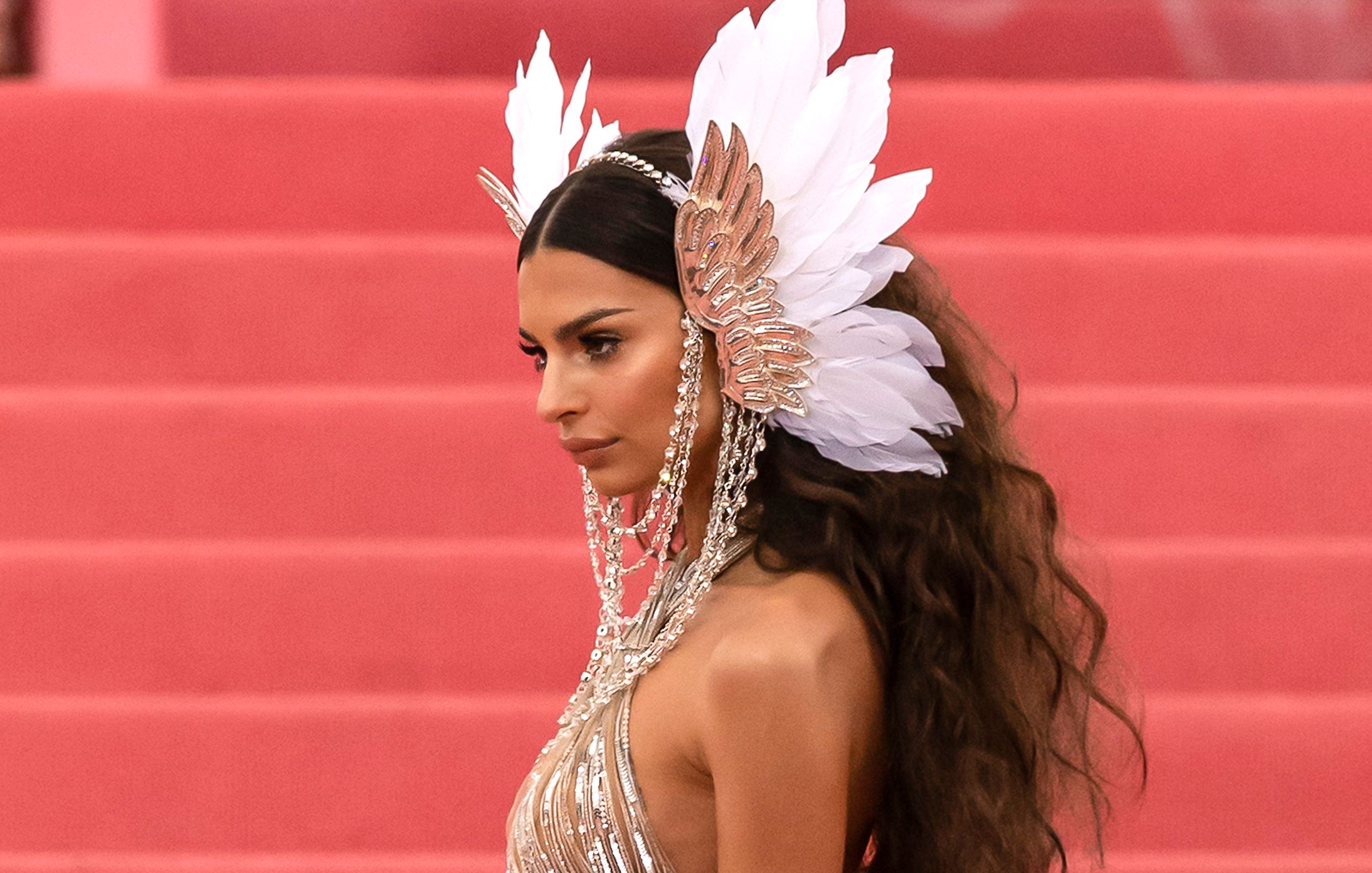 This year celebrities must dress "in honor of Karl." While there are several ways to interpret this year's theme, the dress code narrows the task for curators to effectively salute the icon.
Related: These Met Gala Photos Caused Over-The-Top And Unnecessary Scandals
When the dress code was announced, Vogue put together an article on how to best honor the late designer. Many celebrities are expected to wear an archival look from one of the labels Lagerfeld led. We expect to see a lof of Balmain, Patou, Chloé, Fendi alongside Chanel.
Modern-day Chanel and Fendi would also be an inspired choice as Lagerfeld left a last impression on those houses. Some commentators have also joked that people may come dressed as Chpupette, the designer's famed feline muse.
4
Reactions To The Controversial Met Gala Theme For 2023
Actress Jameela Jamil released a lengthy statement on Instagram after Vogue announced the 2023 Met Gala theme stating her unhappiness at the theme.
"This man… was indeed, supremely talented, but used his platform in such a distinctly hateful way, mostly towards women, so repeatedly and up until the last years of his life, showing no remorse, offering now atonement, no apology, no help to groups he attacked… there was no explanation for his cruel outbursts," Jamil wrote.
She added that Lagerfeld was "someone who reveled in his own public disdain for marginalized people." Lagerfeld has been under fire for making comments against the #metoo movement and called Adele "a little too fat."
Related: Why Some People Are Not Impressed By Jameela Jamil's Activism
The Good Place star continued, "Why is THIS who we celebrate when there are so many AMAZING designers out there who aren't bigoted white men? What happened to everyone's principles and 'advocacy.'"
Jamil concluded, "Sorry, but no. This isn't the 90s. We didn't fight all this s—- just to throw it all away because some white guy made some pretty clothes for people's skinny faves… come on now."
3
How Much Do Met Gala Tickets Cost In 2023?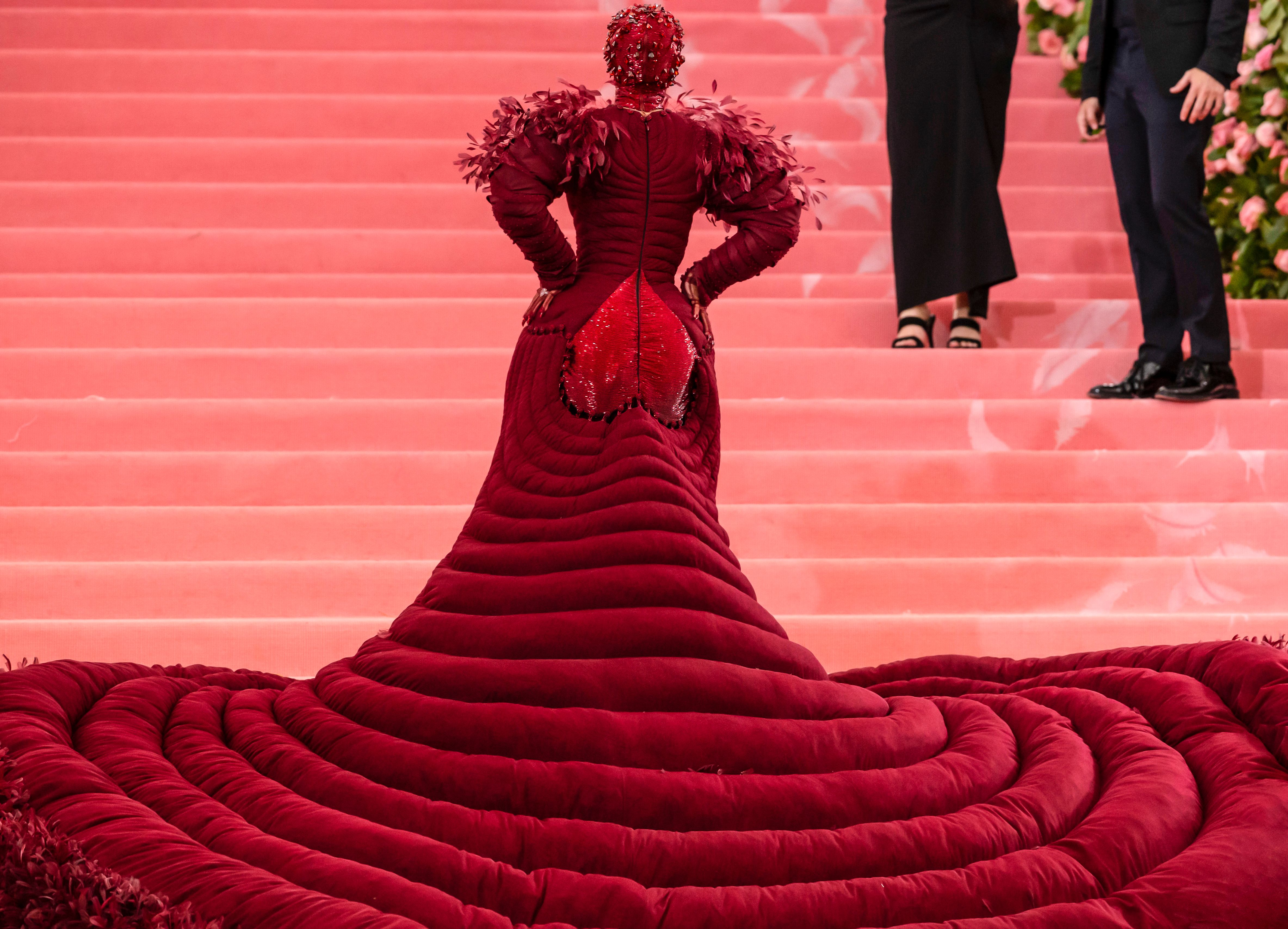 The Met Gala usually raises millions for the Costume Institute at the Met through the sale of tickets, which designers and brands will usually buy. The Costume Institute also holds an annual accompanying exhibition in the theme of the gala.
Tickets cost around $35,000 each, with tables ranging from $200,000 to $300,000!
2
What Will The Met Gala Exhibit Showcase In 2023?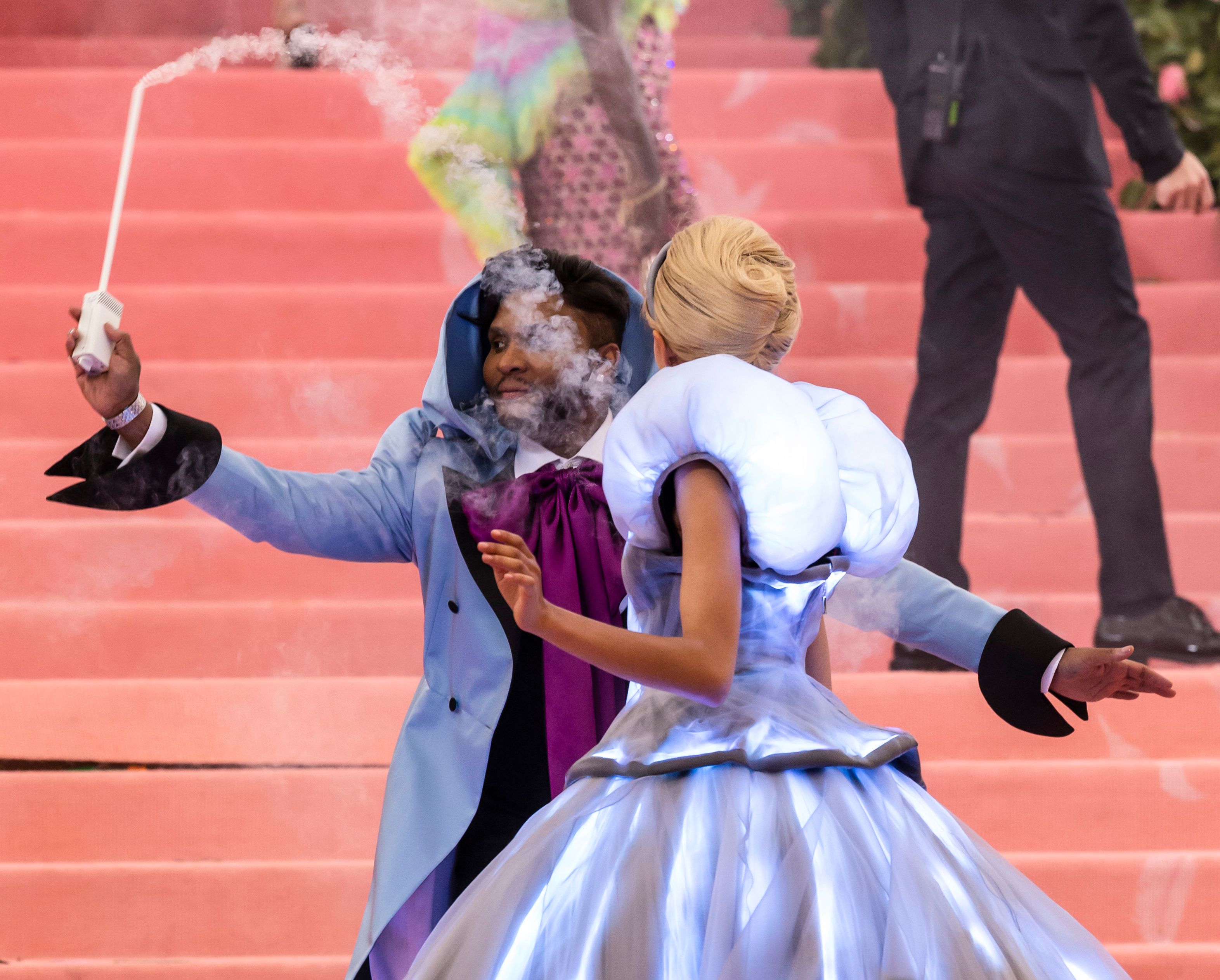 Although we mostly watch for the fashion, the Met Gala isn't just a big celebrity red carpet.
The accompanying exhibition in the Metropolitan Museum of Art, will reportedly showcase "approximately 150 of Lagerfeld's greatest outfits across his prolific six-decade career."
Related:Gigi Hadid's Fashion Journey At The Met Gala [Through The Years]
The exhibit will also feature some of Lagerfeld's sketches, highlighting the evolution of clothing from an ideal to a three-dimensional piece. "So at its heart, the exhibition will look at the evolution of Karl's two-dimensional drawings into three-dimensional garments," Andrew Bolton, the current head curator of the Anna Wintour Costume Center at the Metropolitan Museum of Art in New York City, told Vogue.
He wasn't fascinated to learn that his drawings were "extremely precise, almost mathematical" as opposed to — what he thought was — "very spontaneous and almost impressionistic."
He continued, "We couldn't see it because we are not trained, but his premiers knew down to the millimeter what each line meant. It was almost a secret code, a language shared between him and those premiers, that only they could fully decipher."
The exhibition opens to the public on May 5, 2023. It will remain on display through July 16, 2023.
1
When Is The Met Gala In 2023?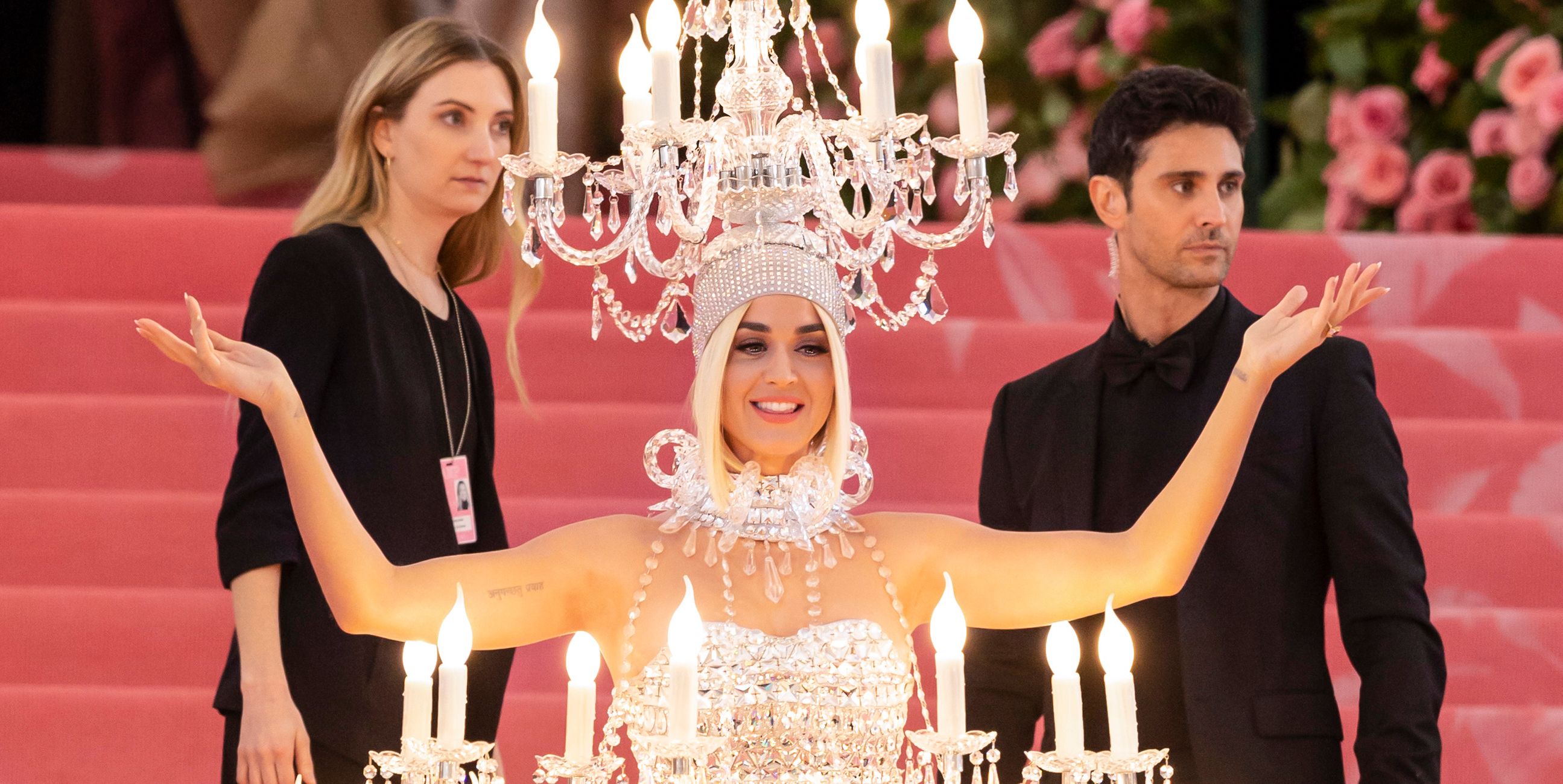 The 2023 annual Met Gala will take place on May 1, 2023, at the Metropolitan Museum of Art in New York City.
Live coverage of the red carpet usually starts around 6 p.m. EST, although the most fashionable stars will usually be late.