Share and Follow
There's no one more beloved in Hollywood, but few can compare to Keanu Reeves' net worth either. Despite his many millions, Keanu remains a relatable figure in Hollywood and someone that people, fans and critics alike, cheer on. When it comes to the projects he's offered, there also doesn't seem to be any price too high to ensure Reeves makes the cast list.
Throughout his career, Keanu has earned many millions, but just how much of it has come from each franchise is always of interest, especially when it comes to films that aren't exactly well-received critically. How much has Keanu Reeves made from the John Wick franchise, and will he continue making cash from the films well into the future?
Keanu Has A Handful Of High-Earning Roles
Keanu Reeves hasn't made his millions by sticking to just one genre or a particular franchise. Instead, he's taken on everything from The Matrix to John Wick to voicing an animated character in Toy Story and even appearing as some comic relief in offbeat romantic comedies.
Not every film has been a hit, but Keanu has a penchant for taking on fun projects or even films that are essentially a favor to some producer or director. And despite a career stall at one point, Keanu never quit.
Most of his net worth may stem from larger franchises, but some of his lesser-known roles were box-office hits that clearly added to his bottom line.
Related: Keanu Reeves Is The Only Man In Hollywood To Be Applauded For Turning Down An Iconic Sequel Worth $12 Million In Salary
John Wick wasn't a massive earner for Reeves, at least not at first. But after nearly a decade in the franchise, it seems to have paid off.
After four films, and with a fifth scheduled to release in 2024, Reeves' paychecks don't seem to be slowing down, or getting smaller. In fact, he's come a long way earnings-wise since the first movie.
Keanu Reeves Has Made Over $30 Million From John Wick
It's easily one of Keanu's most recognizable roles, and he's also benefited financially from becoming John Wick and sticking with the franchise for so long. His first film didn't pay much; Keanu only made around $1 to $2 million for the first installment of the franchise, then $2 to $2.5 million for the second movie.
That might seem like a lot of money for any other actor, but after the success of The Matrix, fans might imagine that Keanu would have had more bargaining power.
Hollywood Reporter even lamented the fact that Keanu used to make $15M per film plus royalties (specifically for The Matrix), so he took a cut when starting a new franchise.
Related: How Much Of Keanu Reeves' Net Worth Has He Donated To Charity?
Things improved for the actor after the third film, though; for both John Wick: Chapter 3 and John Wick: Chapter 4, Keanu is said to have made about $15 million per movie. For the latter film, that comes out to roughly $39K per word, according to Celebrity Net Worth.
With so few lines in the movie, Keanu was making bank per word, although Celebrity Net Worth doesn't factor in the stunts or training Keanu did to become John.
In total, Keanu has taken home around $30 million for his work as John Wick, and the franchise hasn't ended yet. There's no word on how much Keanu could make for the 2024 film, the fifth in the franchise, but odds are it will be at least $15 million, if not much more.
Does Keanu Reeves Get Royalties For John Wick?
Specifics on Keanu Reeves' royalties for John Wick don't appear to have been made public, but it's rumored that he got a great deal on that side of the financial picture, given his "low" (relatively speaking) salary per film.
It's rumored that when Keanu was approached for the role of John Wick, he was offered a higher salary, but later settled for a lower figure plus royalties, specifically "part ownership" of it, according to fan lore.
Either way, fans already know that Keanu isn't just about the money when he commits to a project. It's possible he doesn't earn royalties at all, and simply enjoys being part of yet another dynamic and fan-pleasing franchise.
Even Though The Matrix Underperformed, Keanu Made Millions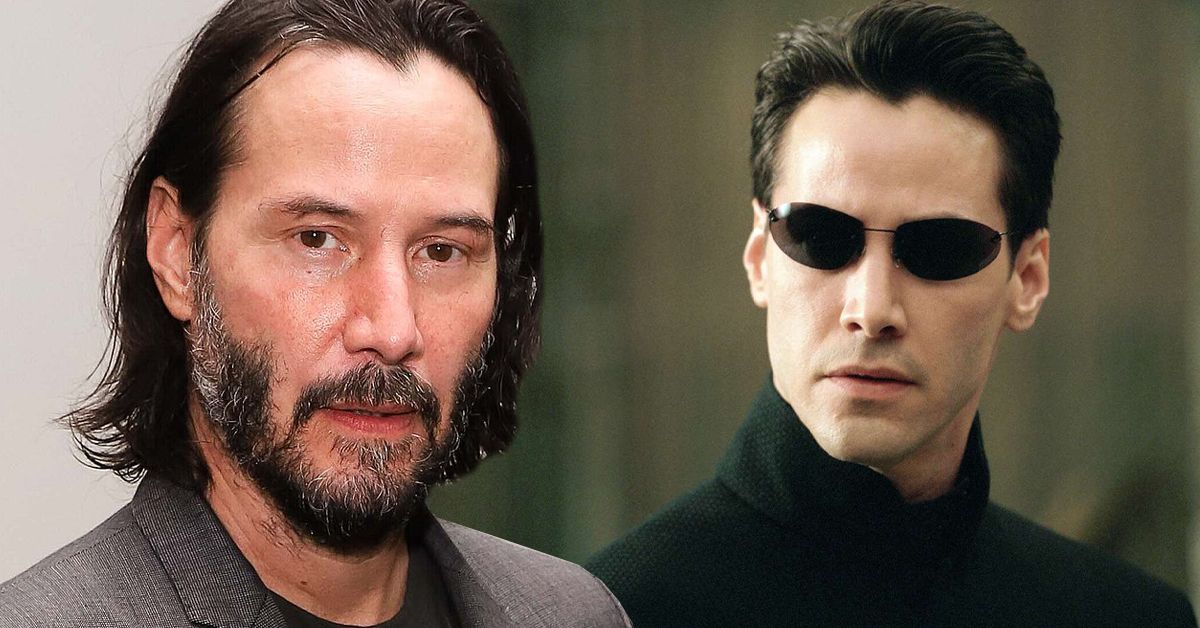 Unsurprisingly, Keanu's net worth got another boost from The Matrix films, but it's unknown exactly how much he's taken home. Yet he's rumored to have made somewhere around $12 to $14 million for the fourth Matrix film.
The Matrix Resurrections had fairly poor reviews, but by the time it hit the theaters, Keanu had obviously already cashed his paycheck. Per Hollywood Reporter, Reeves cashed in on somewhere around $250 million from that franchise.
Related: John Wick Revived Keanu Reeves' Career Making A Near $600 Million At The Box Office, But Two Actors Over 80 Were First Considered For The Role
Although it's generated him far less cash over the years, John Wick does get credit for "reviving" Keanu's career. To date, it seems Keanu has no regrets, even if the fifth film winds up being the final one.
Share and Follow