Sharon Stone, 64, had to navigate a whole new life after her iconic leg cross scene in Basic Instinct. It got so wild that at one point, her hotel room was robbed by fans. The actress has been open about the challenges that came during and after the film, but she recently revealed that it also led to her losing custody of her eldest son, Roan Joseph Bronstein, 22. Here's the real story behind that.
RELATED: Sharon Stone Was The Only Guest Craig Ferguson Ever Asked Out, But The Host Revealed Their Date 'Felt Awkward'
What Sharon Stone Really Feels About Her Basic Instinct Fame
Starring in Basic Instinct wasn't easy for Stone. Aside from being paid a mere $500,000 for her daring performance, she said that making the film "was taking a toll on everybody" back in 1992. "[Paul] Verhoeven [director] ended up in the hospital—his sinus thing ruptured, and he couldn't stop having a nosebleed," she recalled. "There was tremendous pressure on that set." She added that doing such a sensual movie "was very new" at that time.
"In the olden days, what we were doing was very new," she said. "This was a feature film for a major studio, and we had nudity, sex, homosexuality, all these things that, in my era, were breaking norms."
Stone even slapped Verhoeven, trying to get her scene cut as it wasn't what she was initially promised. "We can't see anything—I just need you to remove your panties, as the white is reflecting the light, so we know you have panties on,'" she wrote in her 2021 memoir, The Beauty of Living Twice.
As for dealing with all the public attention, Stone told USA Today that a friend had to educate her about the "new rules" of fame.
"I was on my knees, dry heaving. And he took me to his room, sat me on the side of the tub, ran some cold water, told me to put my feet in there and gave me a Valium," she said of an emotional incident after the film's Cannes premiere.
"He handled a lot of big stars in his time and he was like, 'Look, from now on, life is going to change. You need Sharon-Stone-the-movie-star clothes, and then you need your clothes.' You need to start separating out your life so that you have a sane existence. He actually told me to pay for anything under a hundred dollars with a check because people won't cash the check. They'll want your autograph. Which is something I didn't do. But it was sound advice."
RELATED: Sharon Stone's Former Nanny Was Fired After She Refused To Give Back Her Overtime Funds
How Did Sharon Stone Lose Custody Of Her Son Because Of Basic Instinct?
During a new episode of the Table for Two podcast, the Total Recall star opened up about losing custody of her son because of Basic Instinct. "I lost custody of my child," she told host Bruce Bozzi. A judge had apparently asked her "tiny little tiny boy 'do you know your mother makes sex movies?'"
She described it as an "abuse by the system," noting that the scene was just "maybe a 16th of a second of possible nudity."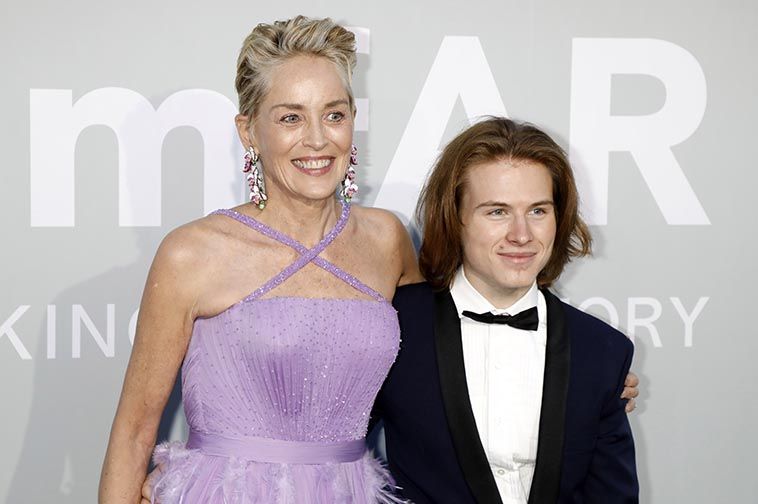 Stone and her ex-husband Phil Bronstein adopted Roan in 2000. But three years later, the latter filed for divorce. In 2004, the judge decided that Roan would remain in his father's primary care, with the Casino alum getting visitation rights.
The actress was so heartbroken that it took a toll on her health. "I ended up in the Mayo Clinic with extra heartbeats in my upper and lower chamber of my heart," she recounted. "It broke my heart."
RELATED: Russell Crowe Couldn't Get A Single Gig In Hollywood Until Sharon Stone Came Along
How Many Children Does Sharon Stone Have?
After losing custody of Roan and suffering from nine miscarriages, Stone went on to adopt Quinn Kelly Stone, 16, and Laird Vonne, 17. Around 2021, the actress also adopted her eldest son's best friend after the death of his dad.
"My oldest boy's very best friend, from when he was little, had a single parent who had Parkinson's and who he took care of for 12 years, until his father died during Covid," the single mom said during a film festival in late 2022. "And so he was suddenly alone… and I took him in. So now I have four boys."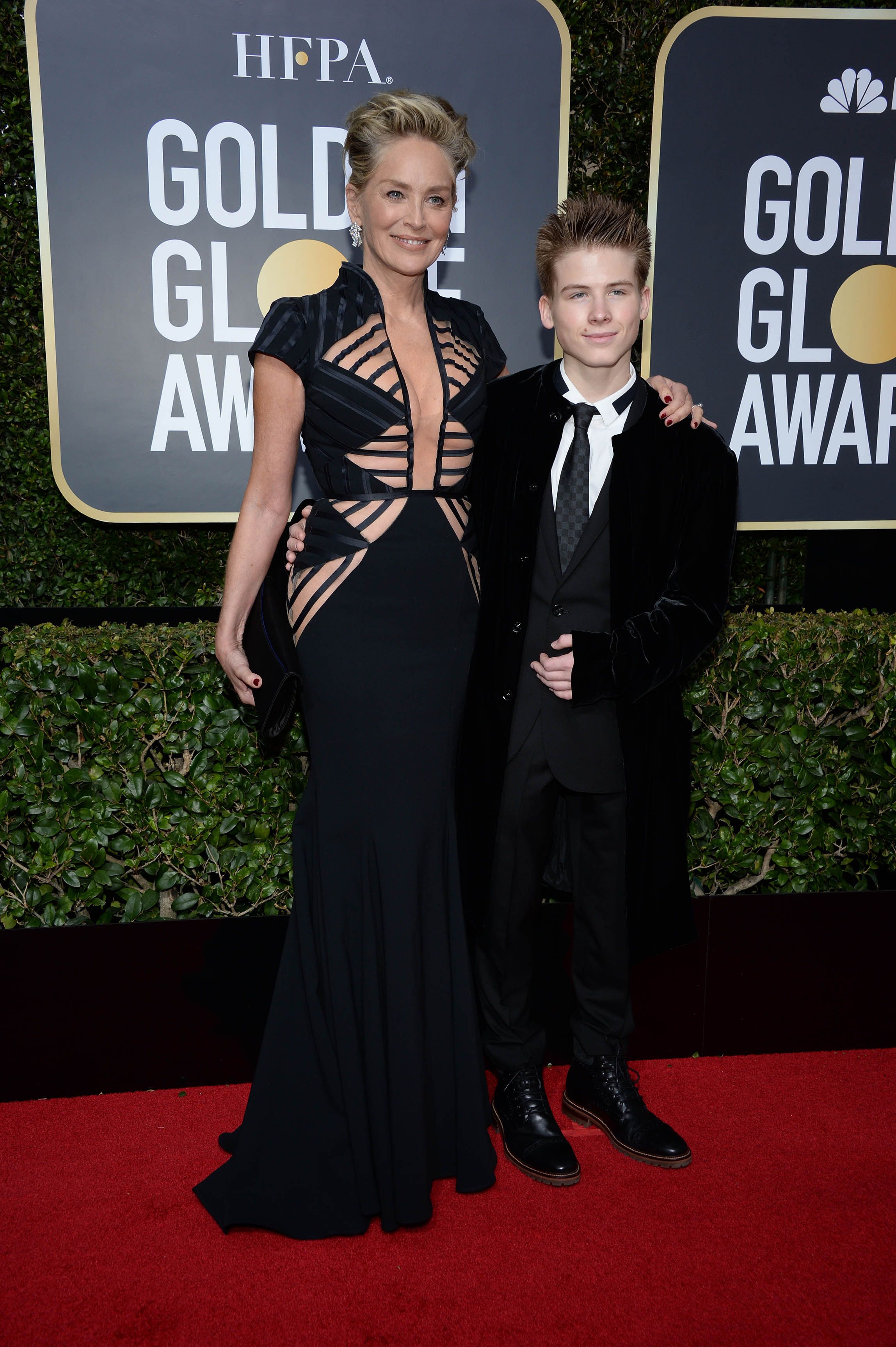 In 2017, Stone told HollywoodLife that she "loves" being a mom. "I don't think parenting is hard because I love parenting, and I think the things that you love and are dedicated to aren't hard even when they are complicated," she said at that time. She even shared a precious moment with her kids that shows how close they all are to each other.
"There are moments, there are moments that just keep coming," she told the outlet. "My middle son came into my kitchen and I said, 'Do you know how much I love you?' and he said, 'Yeah' and walked out of the kitchen. And he poked his head back in and then said, 'I am happy to have you as my mom.'" Isn't that adorable?