Quick Links
How Much Was Carrie-Anne Moss Paid For The Matrix?
How Much Was Carrie-Anne Moss Paid For Memento?
In an ideal world, how successful movie stars are would be dictated by how talented they are and how they conduct themselves behind the scenes. In reality, however, there is a slew of different factors that help decide how successful actors are in Hollywood.
For proof of the fact that sometimes actors don't garner the success they deserve, all anyone has to do is look at the career of Carrie-Anne Moss. After all, if anyone looks at Moss' career through unbiased eyes, it quickly becomes obvious that Hollywood didn't treat Moss fairly.
As a result of the way that Moss was treated by the powers that be in Hollywood, she has mostly stepped away from the spotlight in recent years. However, Moss has taken part in a handful of interviews in which she said some really revealing things about her acting career.
Perhaps the most headline-grabbing revelation that came from one of Moss' interviews is what she has said about the money she has been paid for her biggest roles. After all, Moss has said things that revealed she clearly wasn't paid what she deserved.
How Much Was Carrie-Anne Moss Paid For The Matrix?
When Carrie-Anne Moss was hired to star in The Matrix, she was a mostly unknown actor. As a result, nobody who is being reasonable would expect her to be paid as much for the film as either Keanu Reeves or Laurence Fishburne were. After all, fans of Reeves and Fishburne would pay to see their movies but virtually nobody was a fan of Moss' at that time.
Related: Why Carrie-Anne Moss Is Very, Very Worried About Artificial Intelligence
While Moss wasn't a star when she was hired to star in The Matrix, it is important to note how big of a role she had in the film.
As anyone who has seen The Matrix will already know, Moss' character Trinity is the third most important character in the film, at the very least. After all, if viewers didn't buy into Moss and Reeves' characters falling in love with each other, the movie wouldn't have been as effective.
With all that in mind, it is clear that even though Moss wasn't famous, she played an important role in if The Matrix was going to succeed or fail.
Throughout Hollywood history, there have been many examples of unknown actors getting paid millions or at least hundreds of thousands if they played a pivotal role in a major movie. Considering that The Matrix was produced for $63 million according to IMDb, most people likely assumed Moss got a substantial salary for the movie.
In 2010, Moss was interviewed by Chatelaine for a profile. During the resulting conversation, Moss spoke about how little she was paid to star in The Matrix. While Moss didn't reveal an exact figure, her remarks certainly implied she was paid a lot less than most fans would expect.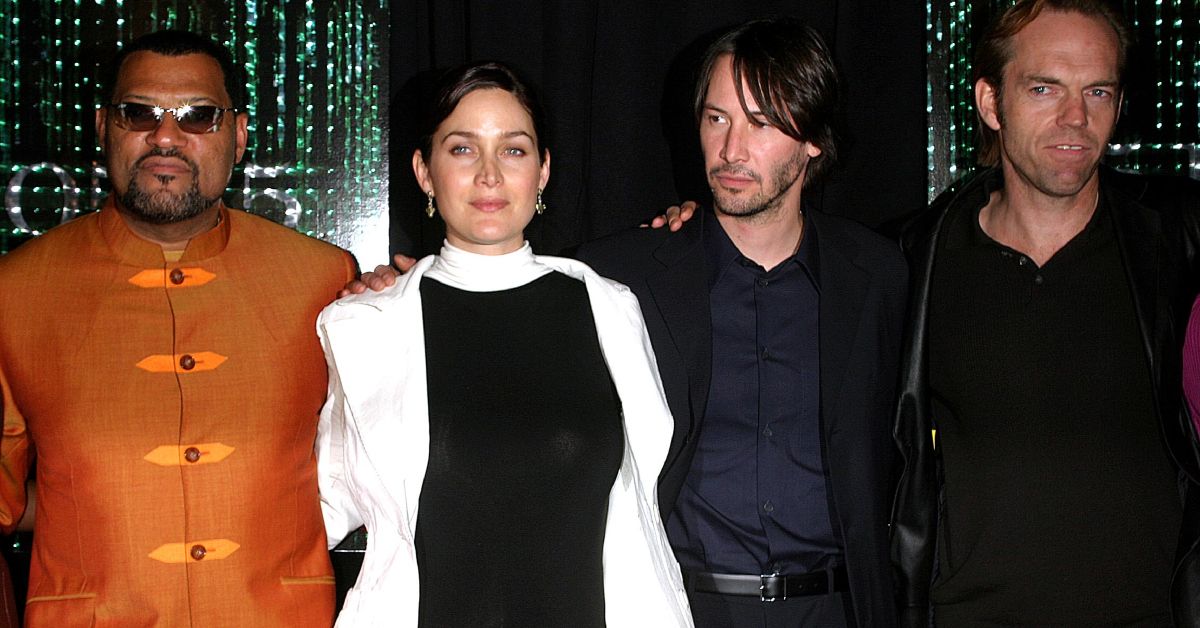 "I wasn't paid much money to do The Matrix. It took a year of my life, and I lost my SAG [Screen Actors Guild] insurance because I was working out of the country [in Australia],"
When the star of a major movie is so concerned about their health insurance that they bring that up in an interview more than a decade later, they likely were in financial dire straits. What Moss said next in the interview made it completely clear that she wasn't even sure how she was going to be able to afford to live.
"I thought, My God, I'm going to have to wait on tables while I have this huge movie coming out. Every day I'd be like, ahhhhh,'"
After Moss starred in the original Matrix movie, she headlined a trio of sequels. As is the case with the original film, the amount that Moss was paid for those sequels didn't garner headlines.
When Reeves signed on for the Matrix sequels, there were loads of headlines about his salaries because he was paid loads of money. On top of that, reports about what Reeves did with part of his salary from the Matrix sequels often are cited as further proof of how nice he is.
Related: The Truth About Carrie-Anne Moss' Net Worth Today
On the other hand, it seems very clear that Moss wasn't paid the kind of money for the Matrix sequels that would allow her to give away a huge portion of her salary. After all, according to celebritynetworth.com, Moss currently has a $4 million fortune.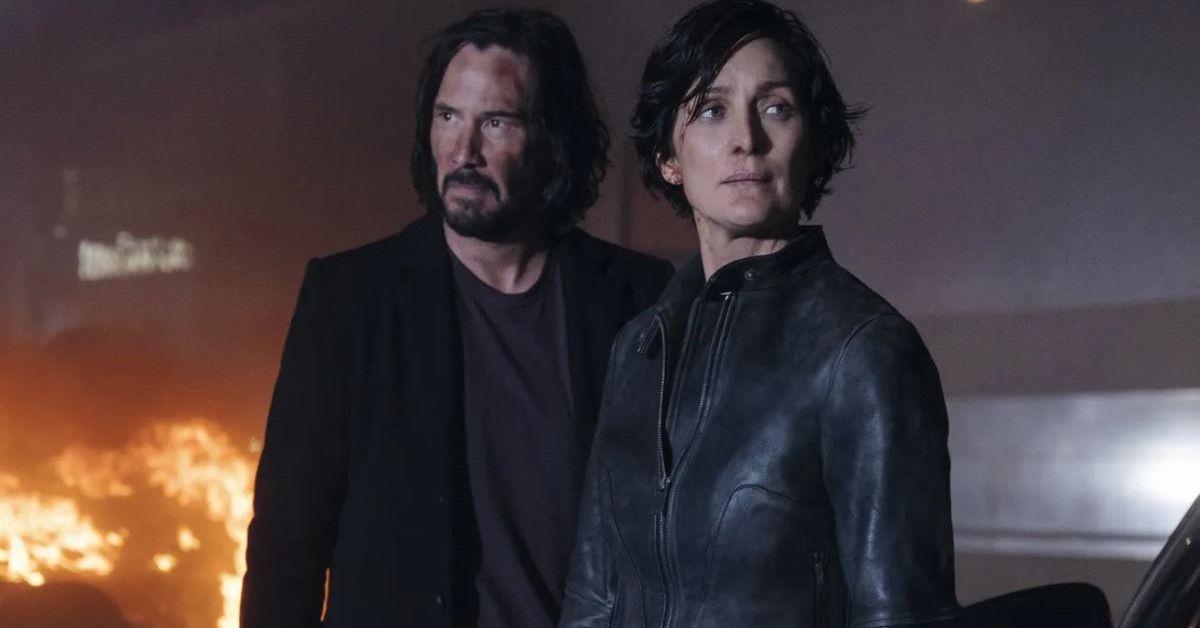 Since Moss recently starred in the fourth Matrix movie, she can't have been paid the kind of money that most movie stars get for legacy sequels. At least, Moss can't have been paid like her peers, assuming celebritynetworth.com's estimate is close to accurate unless she made a massive financial blunder and told nobody.
Given that the Matrix movies have made almost $1.8 billion at the worldwide box office, it is crazy that Moss is only worth $4 million.
How Much Was Carrie-Anne Moss Paid For Memento?
Since the amount of money Carrie-Anne Moss was paid for the Matrix movies hasn't been revealed, it should go without saying that there aren't any reports about her Memento salary. After all, Memento was produced on a relatively low budget, so there wasn't enough cash for any of the actors involved to make a huge amount.
Related: Carrie-Anne Moss' Biggest Roles (Outside Of The Matrix Movies)
Given that none of the actors who starred in Memento could have been received big money, it could sound silly to say that Moss wasn't paid enough for the film. However, that claim makes more sense when you look at the situation from a different perspective.
After The Matrix became a huge hit, every movie that Keanu Reeves starred in over the following years were mid-budget at least. The reason for that either is Reeves was offered roles in movies the studios had more faith in or every film Keanu starred in had to have a higher budget, so he could get a solid payday.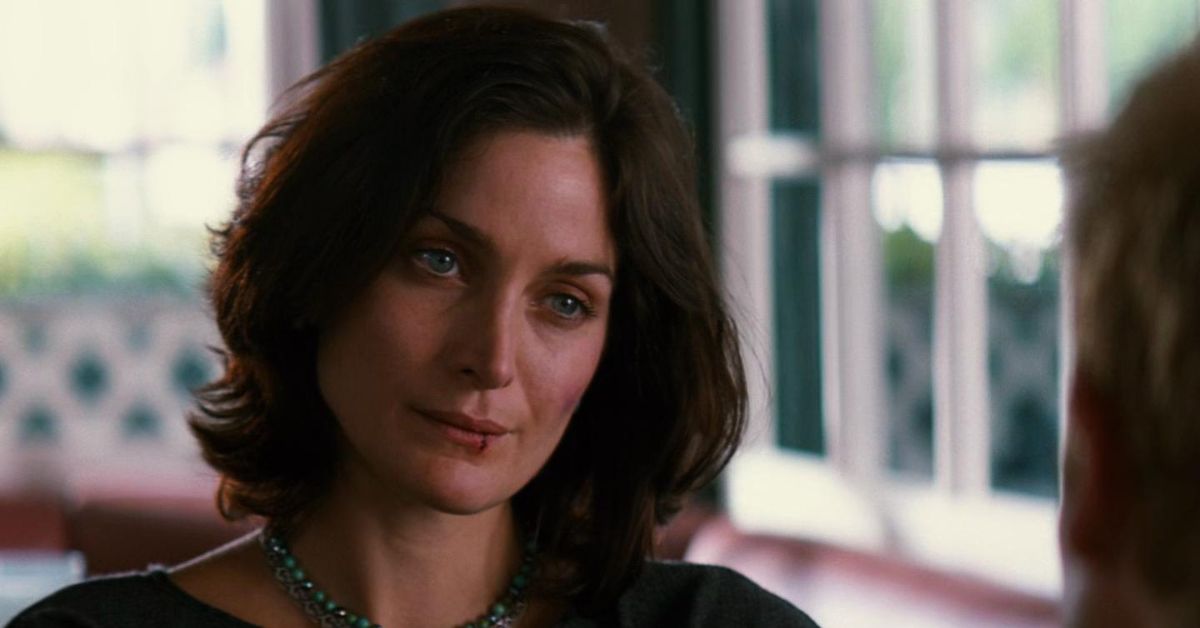 Either way, therichest.com reported that Reeves made tens of millions of dollars in the years after The Matrix was released.
With that in mind, it seems pretty clear that when Moss starred in Memento, she should have been valued enough to up the movie's budget enough to give her a decent payday.