Back in 2011, Charlie Sheen did something that most Gen Z's would call a "grandpa move." He accidentally shared his phone number with his 5.5 million followers on Twitter.
Sheen had actually joined Twitter earlier that same year, becoming the Guinness Book of World Records' fastest person to gain a million followers on Twitter back then. So the accident can be attributed to him still being green on the social media platform and not knowing how to use it.
But what happened next was hilarious.
The "Charlie Sheen Accidentally Shares His Phone Number On Twitter" Incident
According to a CBS News report, Charlie Sheen was dining at the Las Vegas restaurant, Guy Savoy, when the mishap happened.
He was trying to privately message Justin Bieber but clicked the wrong option and accidentally ended up sharing his phone number with his 5.5 million followers on Twitter. And since it's the internet, that tweet spread like wildfire within seconds.
"310-954-7277 Call me bro. C," read Sheen's tweet.
Related: Charlie Sheen Got Stood Up By Lindsay Lohan In An Effort To Read Lines With Her Before Their Scary Movie 5 Scene
Unfortunately, by the time Sheen figured out his mistake (which was pretty quickly) and deleted the tweet, thousands of people had already retweeted his phone number. This is why they say, once something hits the internet, it's forever.
Of course, on the scale of embarrassing celebrity stories, this is pretty low on the list.
At least Charlie Sheen wasn't caught in an embarrassing wardrobe malfunction like some other celebrities. And the accident just involved a phone number, which can be replaced, not a picture of his intimate parts like what happened with Chris Evans.
The Consequences Of The Accidental Tweet Were Hilarious
According to a source who was there on the scene (as per The Daily Telegraph), Charlie Sheen's phone blew up as soon as he tweeted his phone number to his followers.
"Charlie's phone immediately went into meltdown. It was ringing wildly, and he got 1,800 text messages in minutes."
That's the internet for you.
The source also added that Sheen responded to the accident in a light-hearted manner.
"Charlie saw the funny side and answered the phone a few times, saying things like 'Ray's Pizza' and 'Winning'," the source said.
But the actor also knew that there would be no recovering from this accident.
Related: 20 Things That Really Happened On The Set Of Two And A Half Men
"Charlie was like, 'I guess I need a new phone'."
That's exactly what happened.
According to the New York Post, "by Monday afternoon" any fan who tried to call the number he had previously shared on Twitter simply got a message saying the number was not available.
What Is Charlie Sheen Doing These Days?
Charlie Sheen was one of the top TV talents in Hollywood for 10 years, mainly because of Two and a Half Men.
He played the character Charlie Harper on the show for 8 seasons between 2003 and 2011. But was eventually fired by the network for his "dangerously self-destructive" behavior.
He had started attacking Chuck Lorre, the creator of the show, earlier that year. And after getting fired, went on to become even more unruly, sharing repetitive rants with his social media followers through webcasts.
Related: 10 Celebrities Who Ruined Their Own Career
Interestingly, Sheen's next (and last) big project was in the FX sitcom Anger Management.
After Anger Management wrapped up production in 2014, Charlie Sheen wasn't heard from much.
That is, until more recently in 2022 when he started trending on the internet once again.
Sheen's 18-year-old daughter, Sami, had just joined OnlyFans and people wanted to know his feelings on that subject.
"She is 18 years old now and living with her mother. This did not occur under my roof," Sheen told Us Weekly. "I do not condone [her joining OnlyFans] but since I'm unable to prevent it, I urged her to keep it classy, creative, and not sacrifice her integrity."
Other than that, there isn't much going on in Sheen's life as an actor.
As for his private life, Sheen once shared in an interview on the Today Show that he was HIV positive.
Is Charlie Sheen Close To Justin Bieber?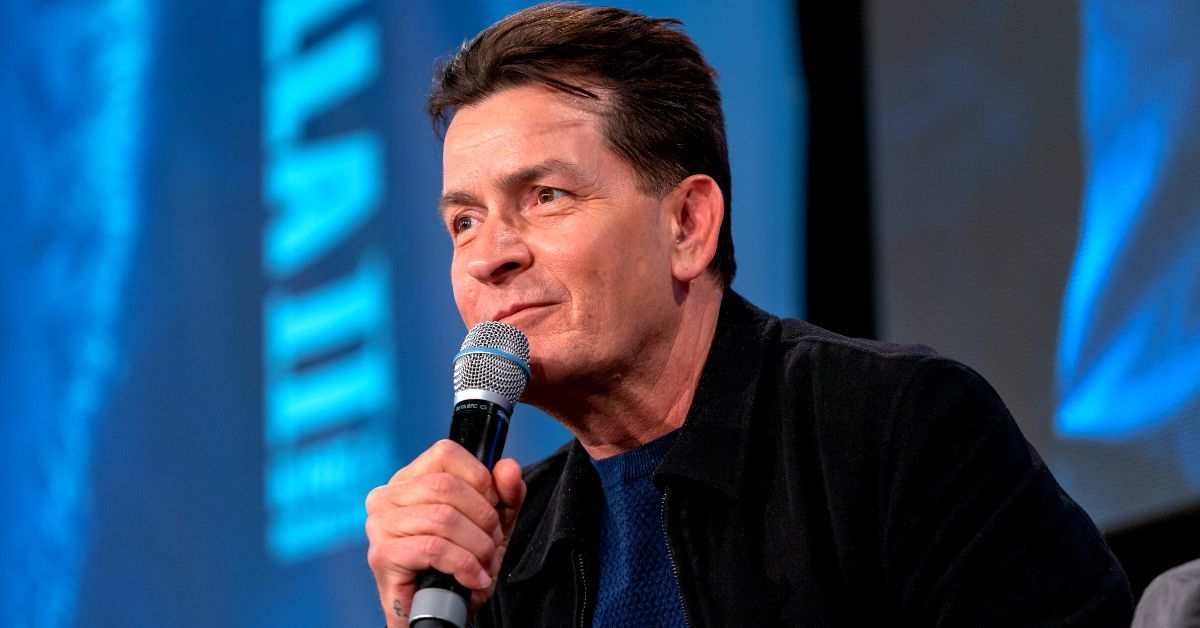 Returning to the subject of the accidental phone number release, people often wonder if Charlie Sheen and Justin Bieber are close, considering he was texting Bieber when the mishap occurred.
The answer is no.
According to Radar Online, when Bieber and Sheen were scheduled to appear on the Today Show in 2015, Bieber instructed his team to keep Sheen away from him.
"Justin's team has requested the dressing room away from Charlie," a show insider said. "They want to make sure he's as far away from Charlie as possible."
As for Charlie Sheen's interview, he revealed that he was coming forward publicly with his diagnosis because he was being blackmailed for $10 million about the same. That wasn't the end of the drama over his diagnosis, but it's unclear whether that big reveal had anything to do with Justin not wanting to be friends.