Ever since their reality show propelled them into the spotlight, Chip and Joanna Gaines have been making big moves in Waco, Texas.
Unfortunately, not all of their activities have been positive, according to locals in the town, and the couple might be the driving force behind many of the gentrification issues the city now faces.
The Gaineses Have Caused Controversy In Waco
Chip and Joanna have revitalized many properties (and sold them) plus created a commercial hub with Magnolia (they have a restaurant, cafe, and market).
People have long criticized the pair for effectively taking over Waco, which could be a good thing if it weren't for all the negative headlines.
Related: Chip And Joanna Gaines' Network Dropped One Of Its Shows After Homeowner Complaints
Not only have Chip and Joanna been sued multiple times by various parties over their real estate activities, but locals also seem to think the Gaineses aren't as nice as they appear to be on TV.
Looking at tourism data, there's another disconnect: are Chip and Joanna doing good for Waco, or causing more problems?
What Do Chip And Joanna Own In Waco?
Chip and Joanna Gaines' Magnolia is widely regarded as a top tourist attraction in Waco, Texas.
The Magnolia brand encompasses multiple properties and shops; there's the main Magnolia Market, the Shops at the Silos, Magnolia Press (the cafe), Silos Baking Co, Magnolia Table, and more.
Not only can visitors shop this former warehouse complex for home goods, but there are also opportunities to stay at properties Chip and Joanna have flipped (some are outside Waco, though).
Related: Did Chip And Joanna Ever Sell Their Farmhouse From Fixer Upper Welcome Home?
The Silos Grounds features a church, Wiffle ball field, and more areas to relax and enjoy recreation, but based on the Gaines' website, everything is either owned or curated by them; Joanna is credited with curating all the shops at the Silos.
It's unclear whether those shops are other brands owned by different people, or if they're all child companies of the parent brand Magnolia. Not that it necessarily matters; the Gaineses run the entire thing, so clearly they benefit financially.
But does the rest of the town benefit from tourism, and has it increased because of the Gaineses?
Chip And Joanna Increased Tourism In Waco, TX
Chip and Joanna don't seem to boast about how they've impacted the local community, at least not in statistical terms.
Their Magnolia website does say that Waco has become the heartbeat of Magnolia, and they welcome people to "our" town. But data does suggest that the Gaineses are single-handedly responsible for increasing tourism.
According to the Waco Convention & Visitors Bureau, in 2015, Waco enjoyed a total of just under 790,000 tourist visits. That was the year Chip and Joanna purchased the Silos, according to their website.
Related: Fans Believe Chip & Joanna Gaines Need To Fixer Upper Their Marriage
In 2016, Waco welcomed over two million tourists; the tourism numbers more than doubled per month near the end of 2015. Figures have varied since then, but tourism in Waco hasn't dropped any lower than one million tourists per year (and that was during the height of the pandemic).
The opening of Magnolia Table in 2018 didn't seem to impact tourism too much, though as of March 2023, that was Waco's highest tourism year to date.
Is Magnolia Good For Waco, Texas?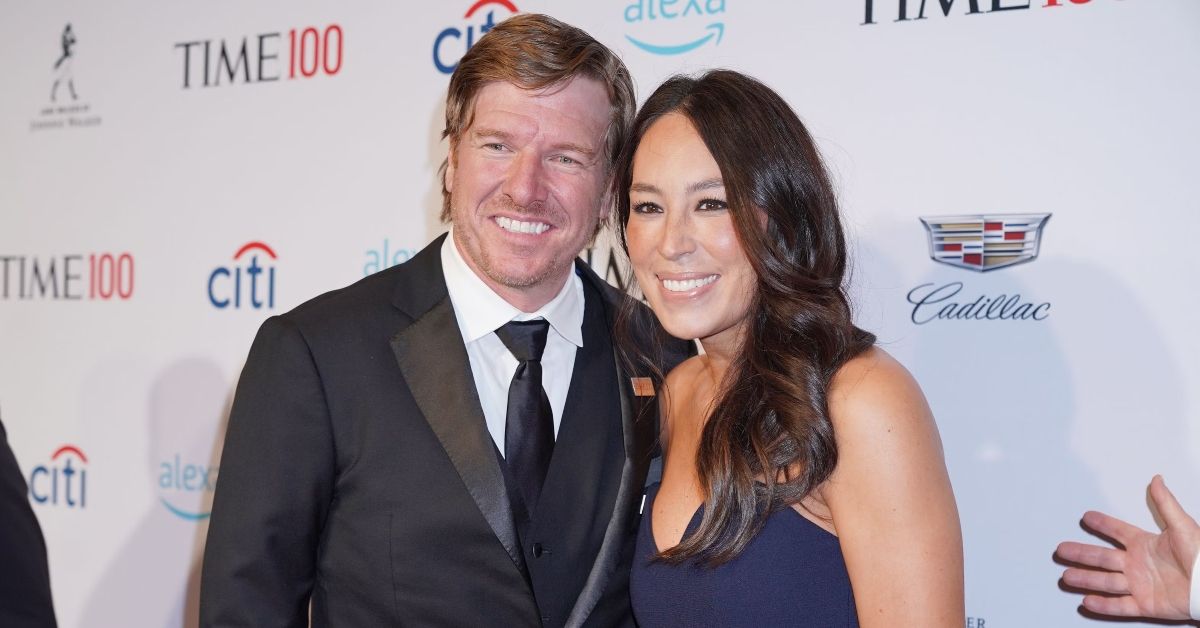 Tourism is often considered a good thing, but there are limits—and downsides—to increased tourism in small towns. If locals' opinions of the Gaineses were already poor, consider the impact of Magnolia and its subsidiaries on the local economy.
For example, with not only the Gaineses (via their agency Magnolia Realty, which was established in 2007) but countless other real estate agencies buying, flipping, and selling homes in the area, home values have skyrocketed.
Related: Joanna And Chip Gaines: How Did They Amass Their Incredible Net Worth?
Based on reports by Chron, Waco homeowners saw tax increases of around 29 percent, increasing the cost of living in the city.
Chron's story documented stories of homeowners not being able to afford their residences any longer, as well as low-income apartment complexes that are left in the shadows as tourists visit all of Magnolia's glossy new properties.
Lamenting folks' loss of both rentals and owned properties, locals seemed unhappy about the impact the Fixer Upper couple has had on the local area.
That destruction of community just tears at my soul. That is absolutely the worse outcome.
People also elaborated that homeowner residents weren't the only ones pushed out by increased property taxes. In many cases, property owners were forced to increase rent, furthering the problem of lack of housing. Meanwhile, tourists are staying at Airbnbs and in short-term rentals that, Chron says, "Joanna herself could have designed."
The Fixer Upper style on its own wouldn't be a problem, but the infusion of cash into tourist-focused businesses (read: ones that locals can't afford) in a low-income area definitely sounds like a bad move.
Still, people in Waco are reluctant to blame the Gaineses specifically, noted Chron.
I have never thought to blame the Gaines for this. This is not their fault. They moved there but this is capitalism. Private enterprise. It wasn't the Gaines going around buying houses in our neighborhood—it was others looking to make a profit off the Gaines.
People looking to buy homes because of Fixer Upper also often shy away from the actual city of Waco, however. The surrounding areas are also becoming gentrified (and less diverse) because of the show and the influence of the Gaineses—whether they're aware of (or responsible for) the impact or not.