David Letterman admitted that he was ignorant of the fact the CBS could have fired him following his blackmail scandal. Several celebrities have been caught up in scandals, sometimes more than one, for a variety of reasons. It could be something involving a feud, something they've said or done, or something involving a company they are involved with.
Related: Chris Rock Completely Ripped David Letterman About His Marriage On The 'Late-Show'
David Letterman opened up to his audience about his blackmail scandal right after it happened in 2009. It seems the host wanted to come clean with his viewers and fans before any rumors began surfacing, in case any did.
However, he might not have realized that opening up about what had happened could have possibly resulted in his termination. David Letterman admitted he was ignorant to the fact CBS could've fired him following his 2009 blackmail scandal.
What Is The Story Behind David Letterman's Blackmail Scandal?
Being in the public eye can have its ups and downs. Some celebrities might face criticism for their actions, or become involved in some sort of scandal for a variety of reasons.
According to The Guardian, after someone became aware of David Letterman's actions behind the scenes, they decided to try to make some money off of the television host. The suspect, Robert J "Joe" Halderman a CBS News producer, "was arrested and indicted on one count of attempted first-degree larceny."
According to The Week, in September 2009, Halderman left something for Letterman. "Letterman received a screenplay 'treatment' written by Halderman, which the producer left in the back seat of Letterman's car. Supposedly the screenplay detailed various affairs Letterman had with interns."
Shortly after, the Late Night host met with Halderman, who said "he would sell his screenplay treatment to Letterman for $2 million in exchange for his silence on Letterman's affairs."
However, Letterman decided he would not allow the CBS producer to blackmail him, possibly knowing he could do it again, or just deciding he wouldn't put up with his threat.
Related: Who Was The Person That Tried To Extort David Letterman For $2 Million?
"Letterman next contacted the New York County district attorney to report that he was being blackmailed. The next time they met, Halderman was recorded by the authorities setting a price for his screenplay and asking for a written contract. Letterman gave him a phony check."
The CBS producer was arrested soon after he tried to redeem the phony check.
David Letterman Admitted He Was Ignorant Of The Fact That CBS Could Fire Him Following His Blackmail Scandal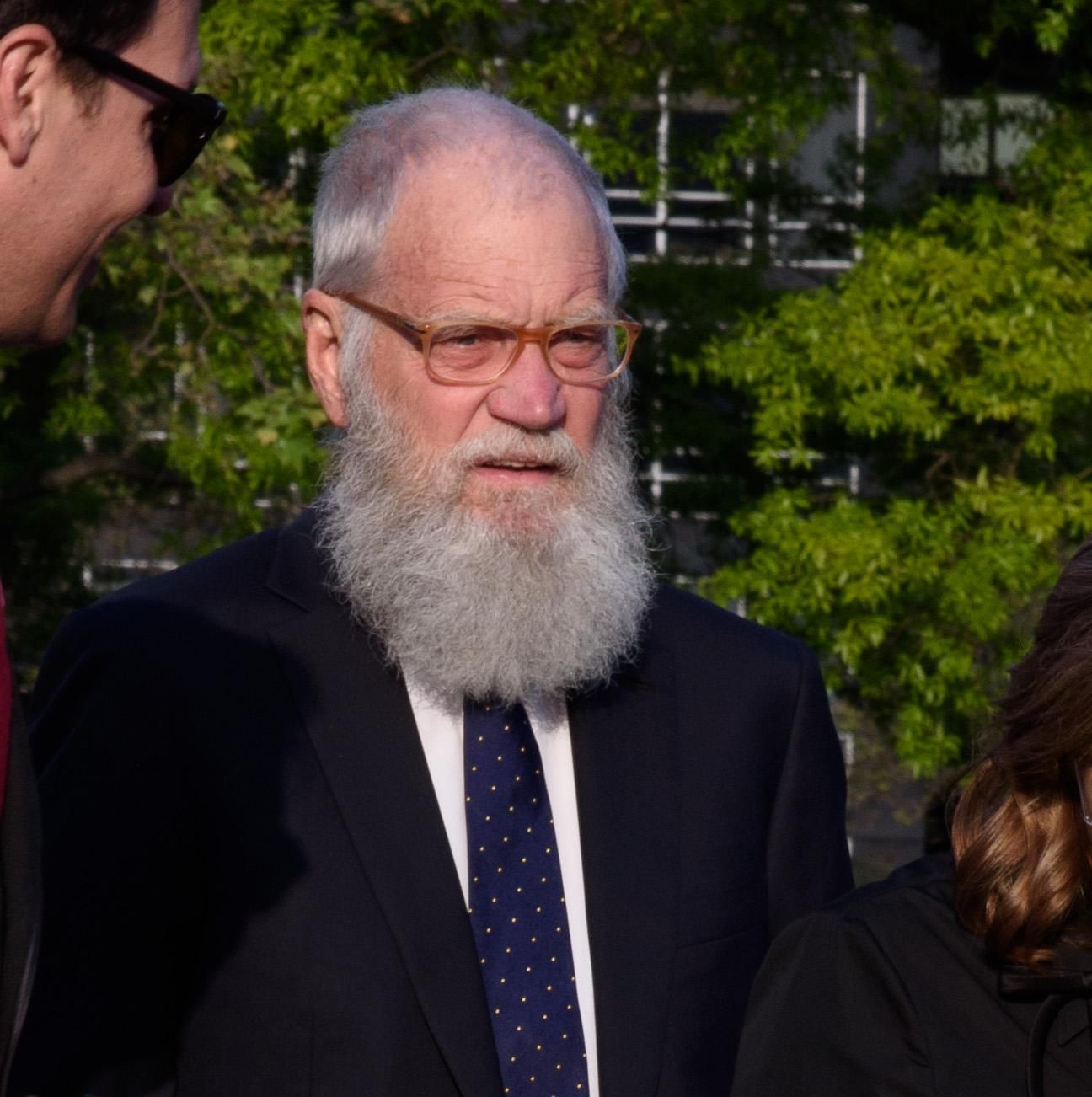 Sometimes celebrities can find themselves involved in scandals for a variety of reasons. After a celebrity scandal comes out, some might be left wondering, 'What were they thinking?' They probably weren't, at the time. But although we all make mistakes, including celebrities, some are bigger than others.
According to Variety, David Letterman has discussed how CBS had a good reason to fire him around the time of his blackmail scandal, but not for that reason.
The former talk show host stated, "Looking at it now, yes, I think they would have had good reason to fire me. But at the time, I was largely ignorant as to what, really, I had done. It just seemed like, OK, well, here's somebody who had an intimate relationship with somebody he shouldn't have had an intimate relationship with."
Letterman continued, "And I always said, 'Well who hasn't?' to myself. But then, when I was able to see from the epicenter, the ripples, I thought, yeah, they could have fired me. But they didn't so I owe them that."
When Letterman was asked if he thought viewers and others were surprised or shocked by his honesty with discussing the scandal, he commented, "I didn't know what else to do. I couldn't think of a really good lie.
David Letterman Didn't Hide The Blackmail Scandal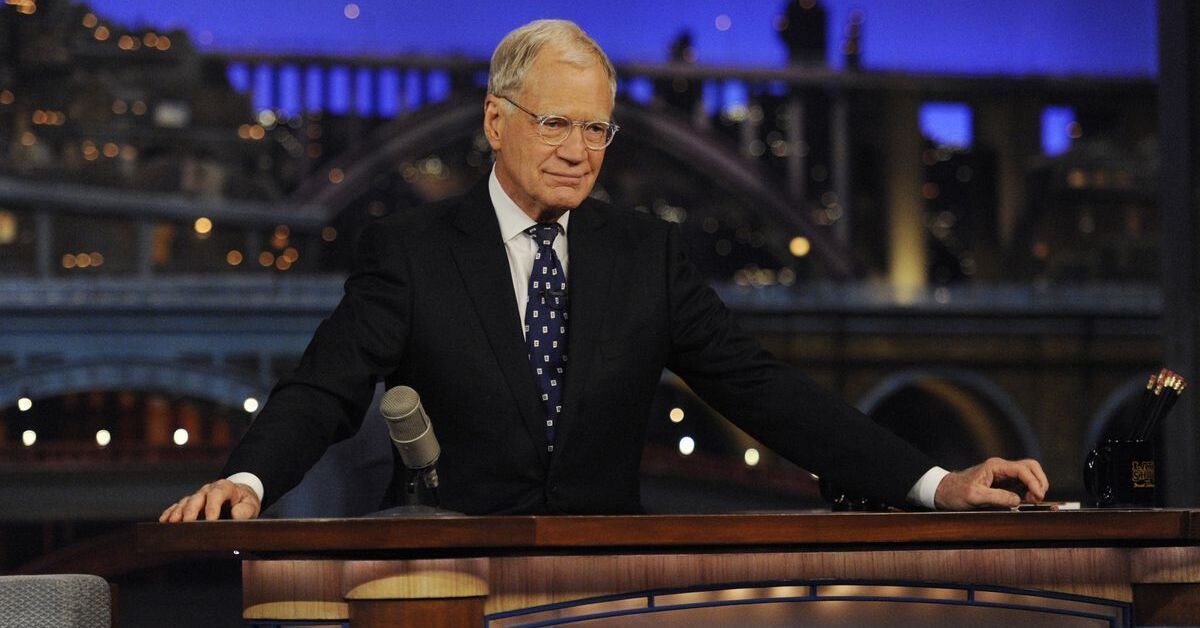 Some celebs caught in scandals try their best to hide them, or refuse to talk about them. Some have even walked out of interviews, or gotten angry at interviewers if certain topics are brought up – although some interview questions can be completely out of line.
In an unusual move for many celebrities, David Letterman decided to address his blackmail scandal in person, on his show: not during a something that seemed more distant from his viewers, like a press conference, or a news release.
It appeared he wanted to address the incident with his audience himself. According to ABC News, Letterman discussed the blackmail incident with his audience.
"He told his audience of his late night talk show that he had sexual relationships with female members of his staff, adding that he'd forked over a bogus $2 million check as part of an extortion plan on the matter."
While taping The Late Show, Letterman stated, "This morning I did something I thought I've never done in my life. I had to go downtown and testify before a grand jury."
The host told his audience about the package he had received along with the letter stating, "I know that you do some terrible things and I can prove that you do these terrible things…and sure enough what was contained in the package was proof that I do terrible, terrible things."
Related: These Celebrity Scandals Shocked All Of Hollywood
As he told his story the audience laughed along, likely believing the whole thing to be a joke from the comedian. He was actually opening up to them about a scandal.
Continuing, it soon became clear he was telling his audience a true story, and he candidly told the audience that what the blackmailer had stated was true.