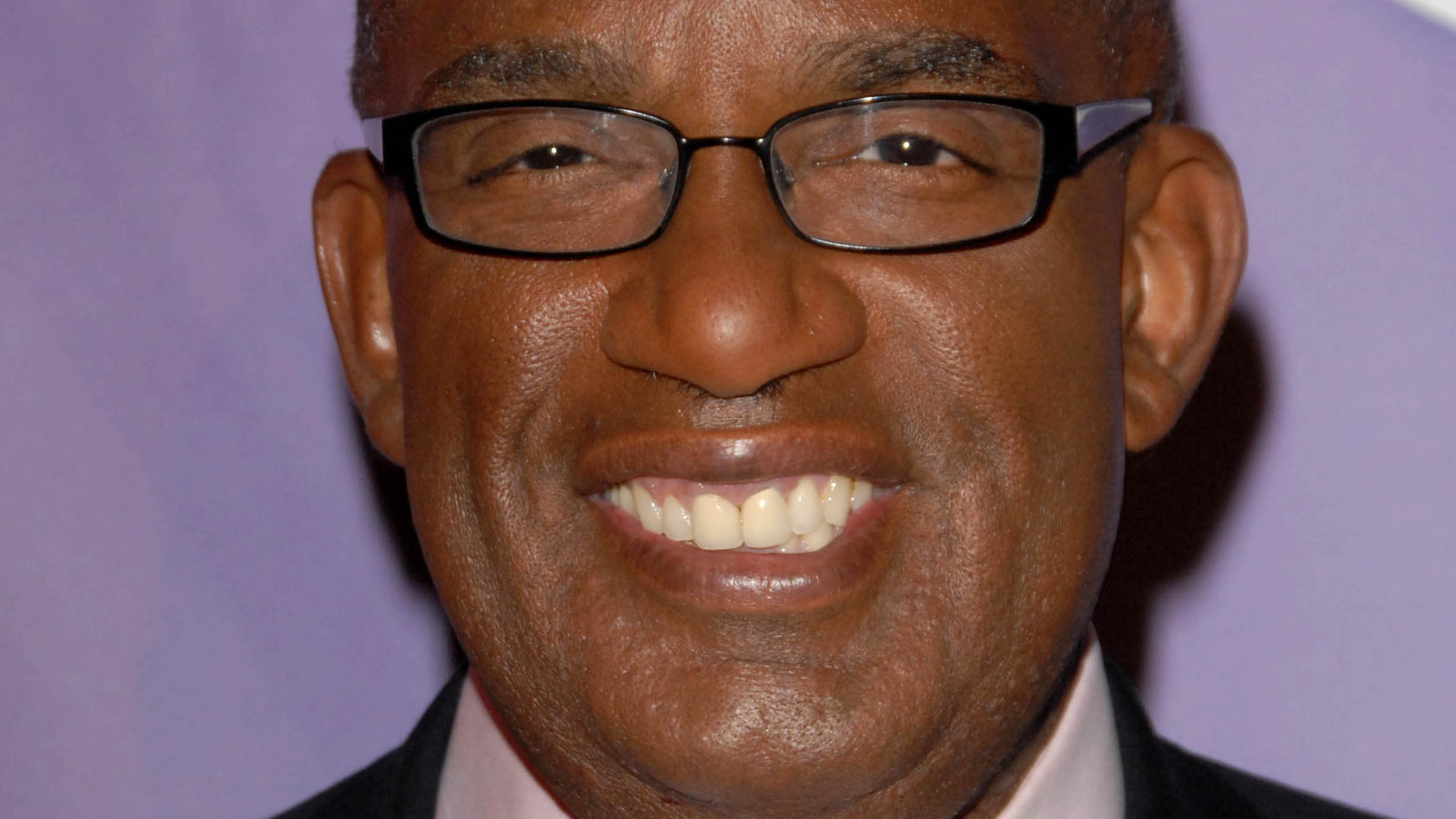 Al Roker — who's had a number of health issues over the years — had a lot to be thankful for this year, as he got to be home for the holidays. Deborah Roberts shared the sweetest family photo from the Roker family's Thanksgiving on November 24, posting a photo on Twitter of the beloved "Today" star spending time with his family, including his children, Courtney Roker, Leila Roker, and Nicholas Roker. "The best thanksgiving ever for us. Welcome home to my sweet @alroker," she captioned the image as they all flashed big smiles. Roker also shared the same snap and another of his kids on his Instagram, writing in the caption, "So very #thankful to be able to be home for #thanksgiving #dinner with #family."
The upload came mere hours after Roker confirmed he'd gotten to watch a little bit of the Macy's Thanksgiving Day Parade in another sweet photo posted to Instagram. The star uploaded a snap that showed him giving a thumbs up while watching his co-workers on NBC. "Back home in time to catch a little bit of the #macysthanksgivingdayparade," he wrote in the caption, admitting he was missing being on the show alongside Savannah Guthrie and Hoda Kotb. Both shared love in the comments section, with Kotb commenting, "Not the same without our AL!!!!" while Guthrie wrote, "We miss you so much!!!!" Us too, us too.
We're wising Al Roker a speedy recovery!