Keanu Reeves continues to be the most humble actor in all of Hollywood.
Despite his celebrity status, Keanu Reeves chooses to do things differently. Heck, the man isn't afraid to watch a movie alone, and he doesn't oppose chit-chat with random fans. We've seen countless examples of his humble gestures and in the following, we're going to revisit some memorable moments that took place off the set.
RELATED – Keanu Reeves Is The Only Man In Hollywood To Be Applauded For Turning Down An Iconic Sequel Worth $12 Million In Salary
One stagehand praised Keanu for buying all the production team lunch and breakfast – what makes the story that much better is the fact that it took place prior to his Matrix fame in the late '90s.
We're also going to reveal another example of his humbleness, standing outside in a line for his own party. We'll take a look back at the moment, and what an onlooker had to say about the experience. Even the club owner made a statement on the moment. Let's take a look at how it all went down, but first…
Keanu Reeves Has Been The Nicest Man In Hollywood For Years, With Stories Dating Back To The '90s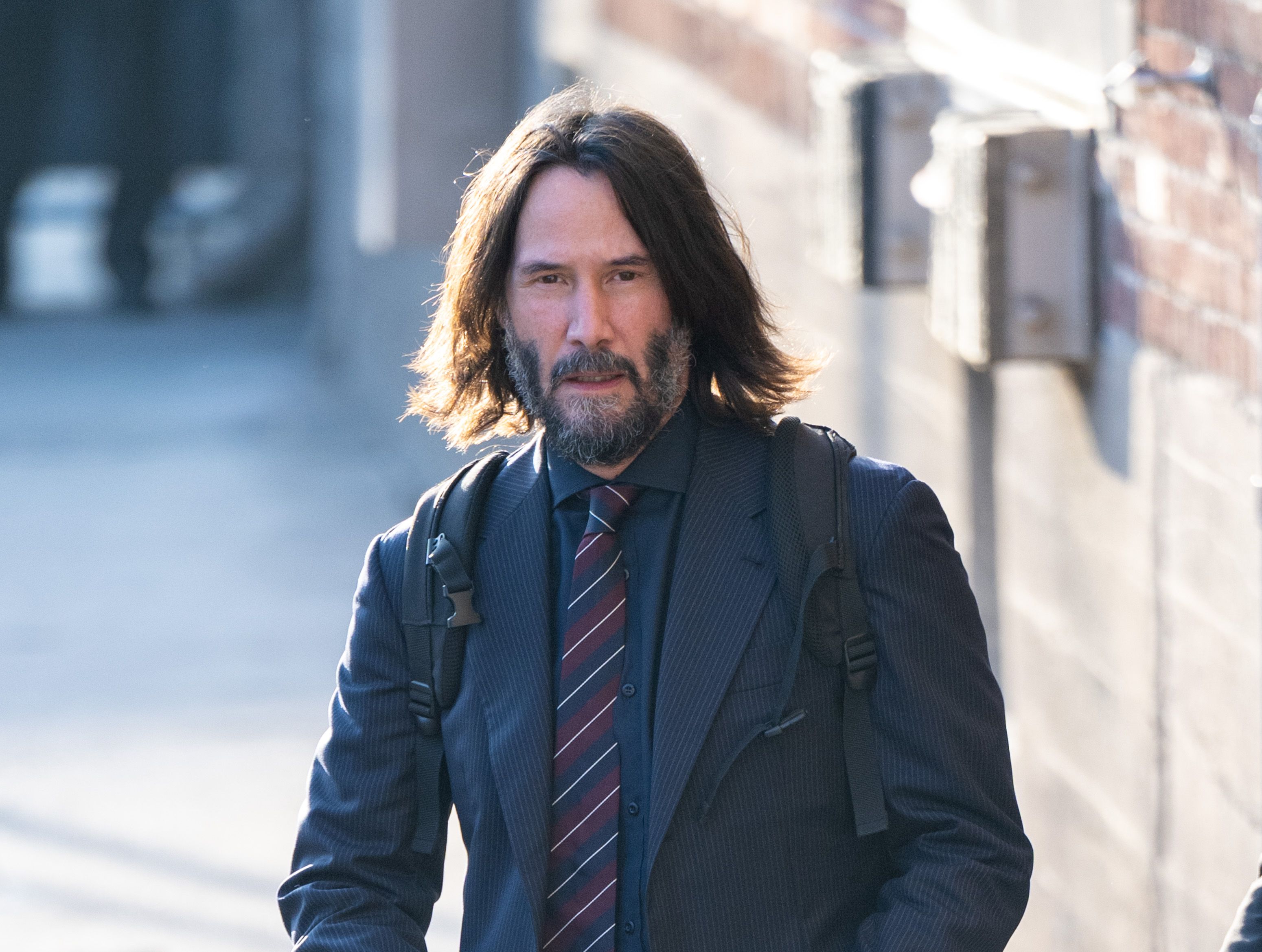 Buying Harleys for his doubles, while giving his Matrix salary to the crew is relatively new, however, his kind gestures certainly aren't, and they date way back, even before he was a household name like today.
One fan on Reddit discussed his experience alongside Keanu, which took place in the 1996 film, Chain Reaction. It is said that the actor was a class act, and treated the stagehands with respect, even going out of his way to buy them breakfast and lunch.
"Back in the late 90s and fresh out of college I got my first job as an assistant prop designer on the set of Chain Reaction (Keanu was a supporting actor with Morgan Freeman). EVERY DAY for the last few weeks of filming, Keanu treated the stage hands and "grunt workers" (including myself) by taking us out for free breakfast and lunch. He was genuinely a very nice guy to work with."
RELATED – Keanu Reeves Had The Most Humble Reaction Ever To Getting His Motorcycle Hit
The stagehand would also reveal that in his experience on-sets, this was the first and only time an actor would do such a kind gesture.
"Since then, I've worked on about 30 different sets and have never met an actor as generous and friendly as him."
Not only is the actor kind, but he's also extremely humble.
Keanu Reeves Quietly Waited In Line Prior To Entering His Own Wrap Party For Daughter Of God
Keanu is among the more well-known faces in the world. Nonetheless, he still manages to keep things humble. We've seen countless examples of his selflessness, like for instance, going to the airport without security on his own birthday, and acting like a regular dude. Even during John Wick, he went out of his way to help the production team move around their materials.
Chauffeur Ronny Sunshine retold this particular story to Page Six. According to the driver, Keanu Reeves quietly waited outside prior his own wrap party, Daughter of God.
"Keanu was really patiently waiting," the driver said. "I don't think he said anything to the bouncer, like, 'I'm Keanu.' No one recognized him. Keanu looks very ordinary. It was raining, but he just waited for his two friends to come. He didn't act like he had money. I just thought he was a rock 'n' roller."
RELATED – Fans Thought Keanu Reeves Was A Teenager And Not 30 During His David Letterman Interview In 1994
The club owner would also make a statement with Page Six, stating the club had no idea that the actor was waiting outside, given his quiet demeanor.
"I didn't know he was kept waiting, and he didn't say anything to me. He's a very relaxed person."
Classic, Keanu!
Keanu Reeves' Co-Stars Have Also Raved About Working With The Actor In Films
It is the little things that Keanu Reeves does, that really impacts his co-stars. Working on the film Always Be My Maybe, Ali Wong recalled a certain red carpet moment that showed the actor's true class.
He didn't want to overshadow the others on the red carpet, so he pushed himself to the side during photos, trying to put the spotlight on the others.
Wong recalls, "Even on the red carpet [at the premiere], he kept on moving to the fringe when we took group shots. It's Keanu, and everyone's so excited about him, and everyone else looks like garbage when they're next to him, so I think he just wanted to be considerate and tried to keep the focus on us."
The praise from his colleagues followed throughout his career, with Sandra Bullock complementing the actor on his listening skills, while Matrix co-star Carrie-Ann Moss was humbled by how Keanu made time for the little things, like recommending which films her children should watch.