Share and Follow
Aside from Joe Keery's charisma in the Netflix series Stranger Things, he also made headlines for his high-profile relationship drama. Keery has been dating fellow actress Maika Monroe for almost five years, before their mysterious breakup. Although the couple has maintained a private stance regarding their relationship, Deuxmoi, and other celebrity gossip channels confirmed rumors about their split.
RELATED: How Does Joe Keery's Girlfriend's Net Worth Compare To The Stranger Things Star?
Some fans suspected Keery and Moroe's breakup when Keery released his song "Go For It" as part of his "Decide" album. Fans also noticed that Monroe was noticeably absent from the season 4 red carpet premiere of Stranger Things in May 2022. The actress usually accompanies Keery to the series premieres.
While neither party confirmed the breakup, some believe that the split was caused by the cheating allegations on Keery's part. But other sources say it's the other way around.
Joe Keery Hinted At His Break-Up From Maika Monroe Through His Song "Go For It"
In addition to his successful acting career, Joe Keery has also made a name for himself in the music industry. His second album, titled "Decide," was released in September 2022 with catchy synths and clever lyrics.
One particular track from the album stood out. His song "Go For It," raised concerns among fans regarding his relationship status with his then-girlfriend, Maika Monroe. The song's lyrics depict a relationship on the verge of ending, with lines:
One week and four years, you know my ways, I know your fears

But then there's a misunderstanding, but what will it take to hear me out?

Communication breaks. Then trust starts to fray

Unmet needs forty ways. Why not go for it?

It's a harder thing to do than to say
Given that Keery and Monroe have been together for four years, many fans have speculated that the lyrics might be referencing their own relationship.
Adding to the speculation, the couple's public appearances together have become less frequent. The last time they were seen on a red carpet was in March 2022, at Vanity Fair's Oscar after party. Monroe's absence from the red carpet premiere of Stranger Things season 4 in May 2022, further fueled the breakup rumors.
On November 2022, a popular celebrity gossip account called Deuxmoi claimed via Instagram stories that Keery and Monroe had officially ended their relationship. The speculation was based on Keery's absence from Monroe's birthday party and her absence from the Lollapalooza festival. Another piece of evidence was Keery not wearing a necklace that Monroe had given him as a Christmas gift.
RELATED: The Truth About Joe Keery's Ex-Girlfriend's Relationship With Timothée Chalamet
Some fans also discovered that Keery's friends had stopped following Monroe on Instagram. Fans on social media expressed their concern, with one Twitter user exclaiming, "P-p-please tell me Joe Keery and Maika Monroe didn't break up."
Maika Monroe Allegedly Cheated On Joe Keery With Rapper G-Eazy
Maika Monroe has apparently moved on from Joe Keery and is rumored to be dating American rapper G-Eazy. Social media buzz erupted after Monroe's split with Keery, with claims suggesting that she had cheated on him with the rapper.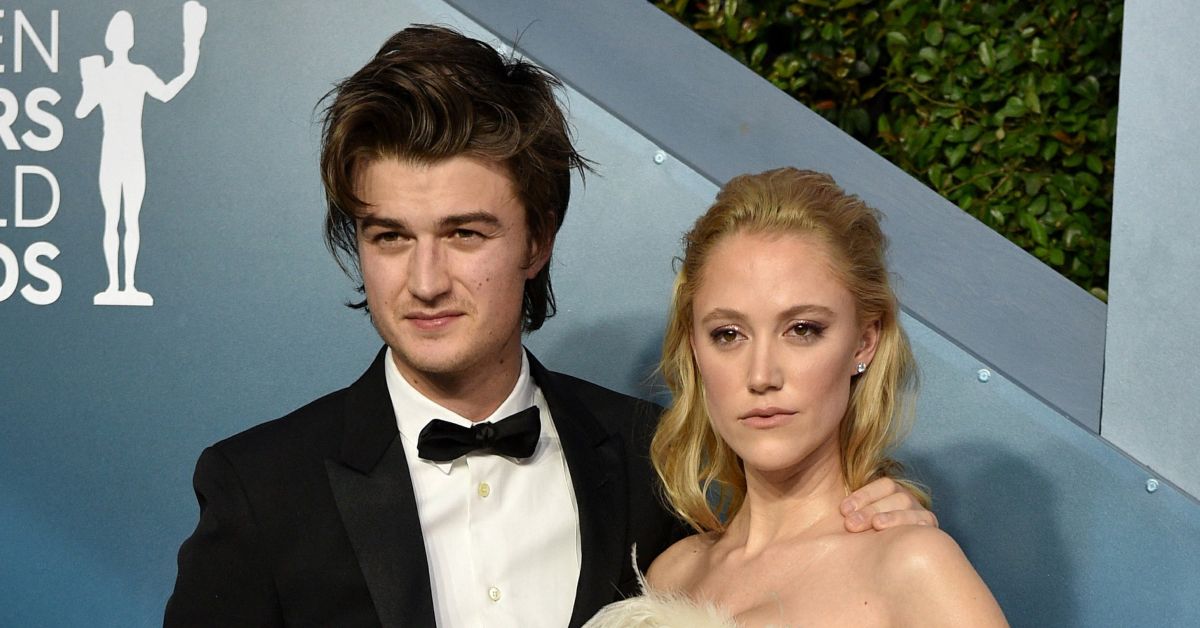 The actress and G-Eazy were seen together on multiple occasions towards the end of 2022. A Reddit user shared a post claiming to have witnessed Monroe and G-Eazy at Barney's Beanery in West Hollywood, where they were seen with their arms around each other, displaying affection.
Another screenshot from the same user depicted Monroe and G-Eazy dining with friends at Schwartz & Sandy's. Although the image quality was poor, the user was adamant that it was indeed the actress. One Twitter user expressed astonishment, stating, "Cheating on Joe Keery with G-Eazy gotta be the craziest sh*t I've ever heard of." However, neither Monroe nor G-Eazy has confirmed or denied their romantic relationship.
Prior to these rumors, Monroe had also been linked to her co-star on Watcher, Karl Glusman. Speculation about their potential off-screen romance arose due to their on-screen chemistry in the film.
After an insider reportedly confirmed Monroe's separation from Stranger Things actor Keery, another witness informed Deuxmoi that they had spotted Monroe kissing Glusman at Lily's Bar. "I saw Maika making out with her co-star from the Watcher at Lily's Bar a couple of weeks ago. Karl Glusman, Zoë Kravitz ex-husband." the insider stated. Despite these reports, Monroe and Glusman have yet to address whether there is any truth to the speculations surrounding their relationship behind the scenes.
Is Joe Keery Single Or Is He Still With Maika Monroe?
While there has been no official confirmation regarding their relationship status, celebrity gossip site Deuxmoi has claimed that Joe Keery and Maika Monroe have indeed broken up. However, recent rumors suggest a possible reconciliation between the couple, much to the delight of their fans.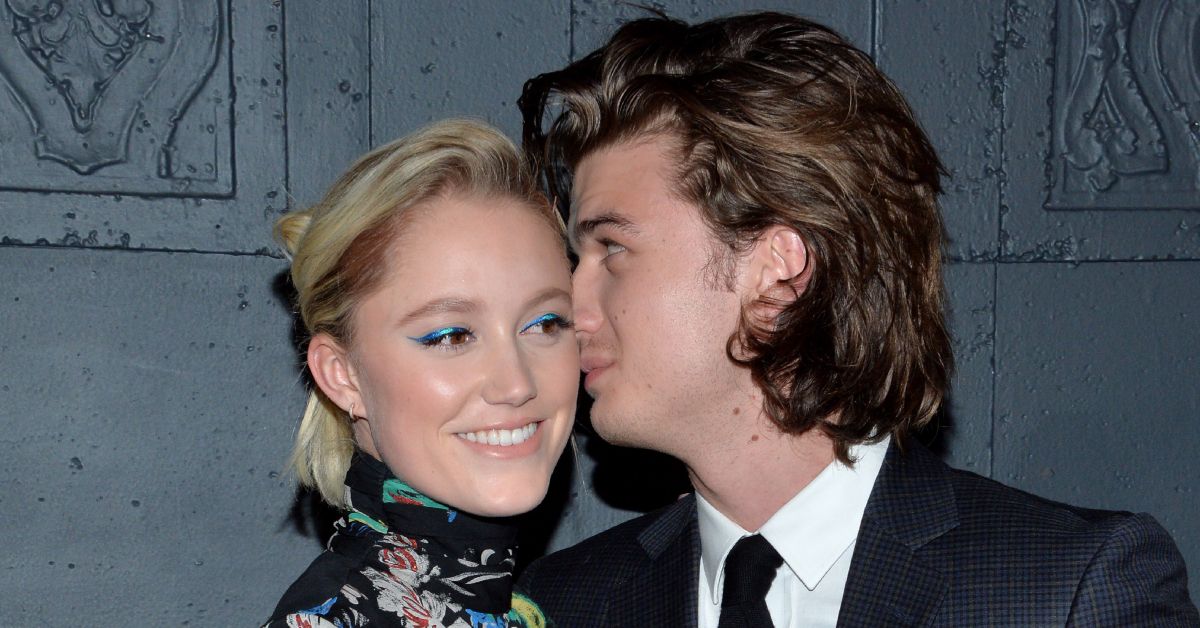 Keery and Monroe initially started dating after meeting on the set of their film Almost Everything. Despite keeping their relationship private, they spent time together during the pandemic. However, they gradually stopped making public appearances as a couple over time. Monroe's occasional presence at Stranger Things events, which also ceased altogether, led fans to speculate that they had parted ways.
In recent times, numerous rumors have emerged suggesting that Keery and Monroe may have reunited. Keery still referred to Monroe as his girlfriend in response to an astrology-related question in his interview with W Magazine last September.
"I have a lot of Gemini people in my life-my best friend, my niece, my girlfriend, my uncle, like, three of my friends from Chicago," the actor told the magazine. Maika Monroe was born on May 29, 1993, making her sign a Gemini. Monroe also has not deleted the pictures she took of Keery on her Instagram account.
RELATED: Stranger Things Joe Keery And His Girlfriend Are The Ultimate Fashion Couple
Adding fuel to the speculation, the gossip account Deuxmoi reported that the actress is no longer with G-Eazy and has been seen with someone new at the movie theater. Although the details remain uncertain, fans who have been hoping for a reconciliation between Keery and Monroe are eagerly embracing the possibility. After all, Keery and Monroe were once one of the most renowned pairs in Hollywood.
Share and Follow