Share and Follow
Highlights
Kenny Rogers and Dolly Parton had an enduring and steamy friendship that lasted for decades.
Rumors of a romantic involvement changed their friendship.
Kenny Rogers' ex-wife Marianne Gordon made a comment about his bond with Dolly Parton.
Kenny Rogers collaborated with many aspiring and seasoned musicians in his decades-long career, but some of his most sizzling partnerships were undoubtedly with the iconic Dolly Parton. From 'Islands in the Stream' to 'You Can't Make Old Friends,' the duo managed to churn out a string of unforgettable hits before Kenny's passing in March 2020, cementing their status as the ultimate country music duet.
Their incredible chemistry wasn't confined to the stage alone; it spilled over into their off-stage interactions. In fact, Rogers once candidly remarked to HuffPost that they "teased each other" and "flirted with each other for 30 years," leaving fans convinced that he and Parton must have dated at some point.
With rumors of a secret affair between the two constantly circulating in the tabloids, fans must wonder, did any of Rogers' five ex-wives find his close bond with Parton objectionable?"
Kenny Rogers And Dolly Parton Had A Friendship Spanning Decades
Country crooner Kenny Rogers had made many famous friends before his passing in March 2020. However, none of his friendships were quite as enduring or steamy as his relationship with Dolly Parton. The two first crossed paths back in the '80s when Rogers was desperately trying to breathe some life into his iconic hit, 'Islands in the Stream.'
"We had met before 'Islands' but we weren't friends," Rogers shared with People in 2013. "We became friends when we started working together, and touring."
The duo continued to linger in each other's lives long after 'Islands on the stream' had become a chart-topping sensation.
"Kenny's friendship means more to me than our hit records," Parton once told CMT of her friendship with the legendary crooner. "Actually, we're kind of soul mates. He's from Texas and I'm from Tennessee. There's an old famous country song 'T for Texas, T for Tennessee.' We always sing that to each other. I love his singing. I love his voice. I never tire of hearing him sing."
The twosome would collaborate on multiple iconic hits throughout their decades-long friendship, including 'Sunshine,' 'Something's Burning,' and 'Once Again She's All Alone.' So profound and enduring was their friendship, they even started to laugh at the same jokes.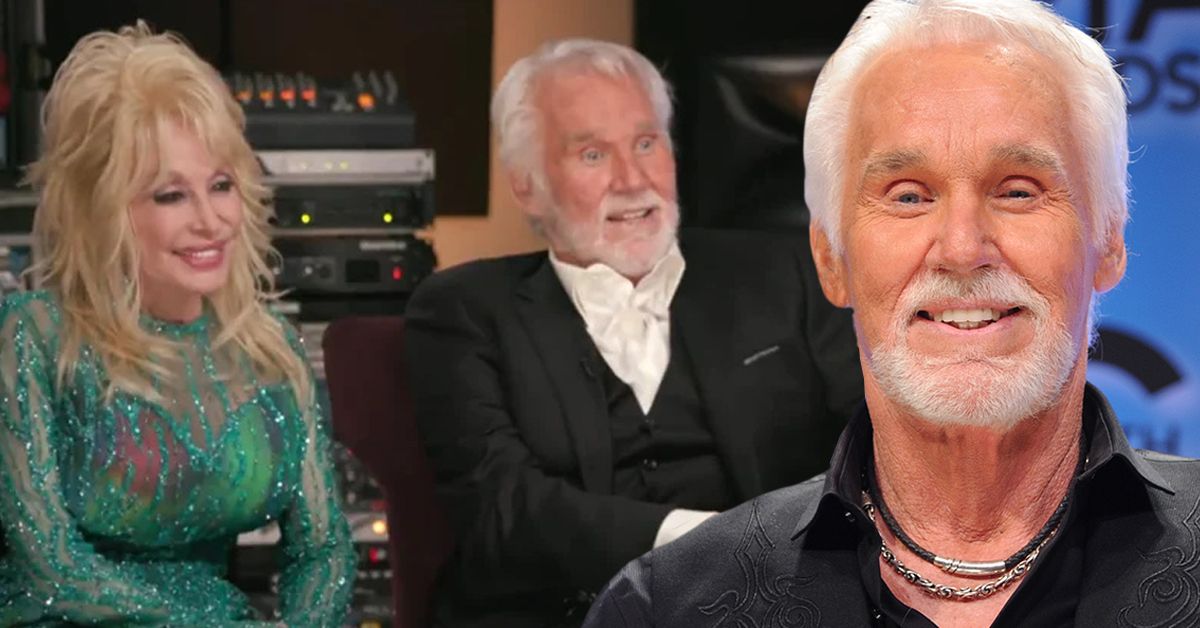 "We're really good friends," Parton shared with Today in 2017. "And we're so much alike. We know the same people. We laugh at the same kind of jokes. I tell jokes and I tell him not to tell that I told the joke."
RELATED: Did Kenny Rogers And Ex-Wife Marianne Gordon Remain Friends After Their $60 Million Divorce?
Unsurprisingly, Parton was deeply aggrieved when Rogers passed away in March 2020, penning a heartfelt tribute to the singer just hours after his passing became public knowledge.
"You never know how much you love somebody until they're gone. I've had so many wonderful years and wonderful times with my friend Kenny, but above all the music and the success I loved him as a wonderful man and a true friend," she wrote on Twitter at the time, adding, "So you be safe with God and just know that I will always love you, Dolly."
Did Kenny Rogers And Dolly Parton Ever Date?
Though she's been married to her husband Carl Dean for decades, Dolly Parton has faced multiple rumors of affairs, the most recurring revolving around her close friend, Kenny Rogers. The duo always seemed on the brink of a romantic involvement, even while they were both married to other people.
Read Related Also: Carl Radke addresses canceled wedding: Lindsay Hubbard 'is devastated'
"There was just something about mine and Kenny's chemistry with each other, our friendship, that people really sense what we really feel," Dolly shared in their video for 'You Can't Make Old Friends'. "There are different kinds of soul mates, but with Kenny, I just see him and I smile."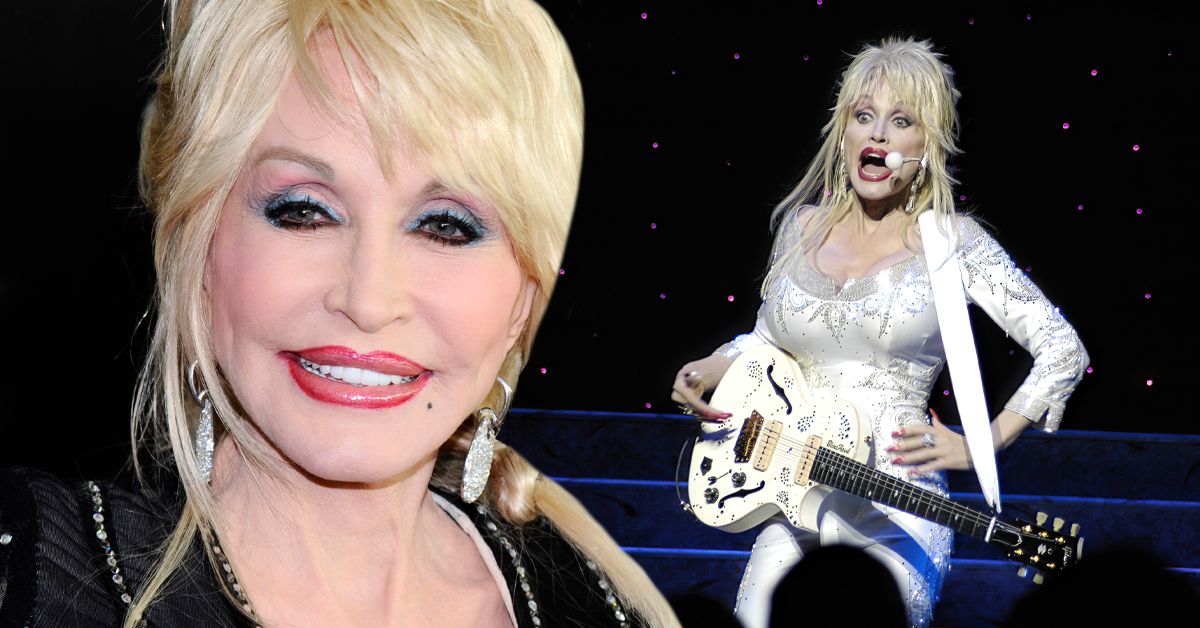 Surprisingly, Dolly and Kenny's friendship never evolved into something more. "We were almost like brother and sister," Parton shared with Today in 2017. "And it would almost be like incest. So we just never went there."
However, their decision to steer clear of romance didn't stop them from engaging in a relentless game of teasing and flirtation. "She's too good of a friend. It would have ruined a friendship," Rogers shared on an episode of CBS This Morning. "We had a real chemistry and love people talking about it. It was great to hear people talking about it and (she'd wink) and I would wink back. But we were too good of friends."
Speaking to Today in 2017, Rogers cheekily confessed that he'd resisted getting romantically involved with Parton to keep the sparks flying. "I'm a believer that tension is better if you keep it than if you satisfy it," he said.
RELATED: The Beatles Were Praised For This Song, But Dolly Parton Made It Even More Famous
Parton, never one to back down, often shot back with her own sassy remarks, famously quipping that she'd never been able to catch Rogers between his many trips to the altar. "He's been married about 40 times! I couldn't catch him between wives!," she told People in 2013.
Were Any Of Kenny Rogers' Five Ex-Wives Jealous Of His Relationship With Dolly Parton?
Despite his sizzling chemistry with Parton, Kenny Rogers remained married for most of their decades-long friendship. In fact, the country crooner was still married to his fourth wife, Marianne Gordon, when the two first crossed paths in the 80s. So, did Gordon ever find his intimate bond with Dolly downright objectionable?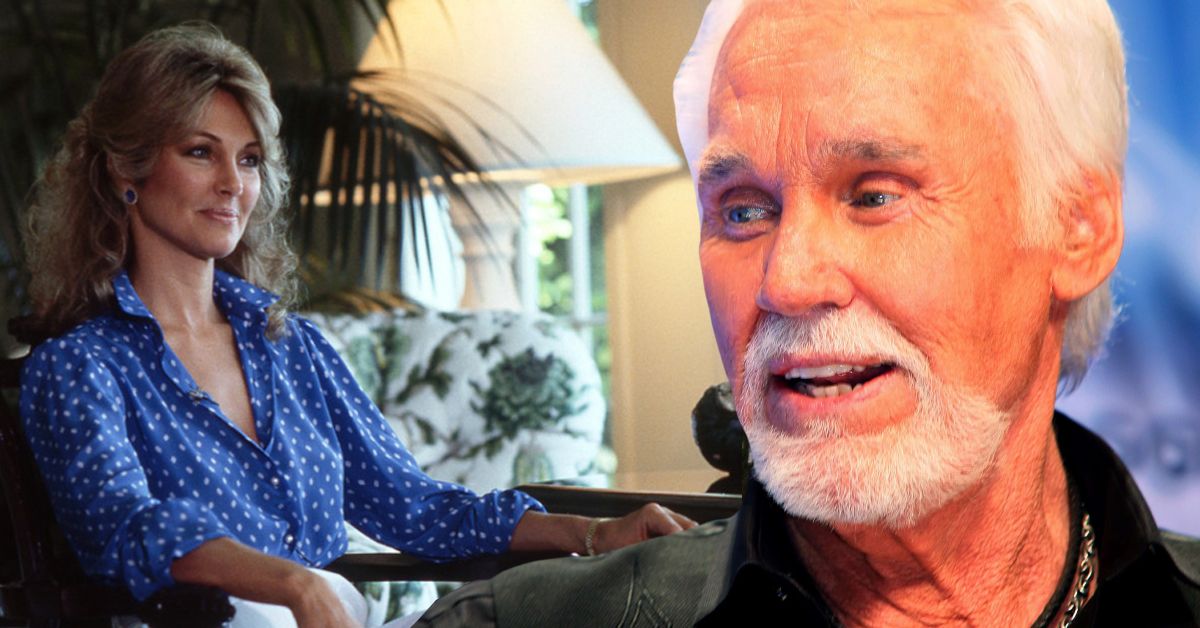 Well, as it turns out, the now 77-year-old was so confident in Kenny's devotion, she never fretted about his relationship with Parton.
"I never felt uncomfortable at all. I just knew him so well," she shared with Closer Weekly in 2020.
"But, it's funny that you say that. We had a tennis pro who traveled with us, Doug Dean asked me too. I told him Kenny said, 'I like her [Dolly] as a friend and we have a great thing on stage. We'd lose it. There is sexual tension and teasing each other and it would screw it up.'"
RELATED: Dolly Parton's Fertility Issues Weren't The Only Reason She Didn't Have Kids When She Was Younger
That said, Gordon wasn't entirely convinced that Parton hadn't made a move on Kenny. "Dolly might have [made a move though]. It's entered my mind because she always said she thought like a man. I don't mean it badly. Dolly is a fun girl," she said, adding, "He sincerely felt they had a cute thing going, and if any happened between them, they'd ruin that."
Share and Follow