Share and Follow
During an interview with Andy Cohen, Dwayne Johnson instantly avoided a question Cohen asked about Vin Diesel. Often, interviewers will ask celebrities about their personal lives. Celebrities will also be asked about their current or former co-stars, especially if celebrities who have worked together or are working together are rumored to be feuding.
Related: Why Has Dwayne Johnson Been Named In A $3 Billion Kidnapping Lawsuit?
In 2016, Johnson wrote a post on Instagram that included some harsh words about some of his Fast and Furious co-stars, or at least one of them. The post has been deleted, and although Johnson didn't name Vin Diesel, many fans believed Johnson was referring to him.
Johnson has discussed the post, and answered questions about Vin Diesel before. However, he chose not to discuss Diesel when he was interviewed by Andy Cohen. Dwayne Johnson instantly avoided answering a question about Vin Diesel during an interview with Andy Cohen.
What Has Dwayne Johnson Said About Vin Diesel And The Post Cohen Mentioned?
Several celebrities make comments about other stars that could be taken the wrong way, or will say something that seems insulting to another celebrity. Often if this happens, they might walk it back or work it out. It could also be taken as a joke, or a feud could start.
During Dwayne Johnson's interview with Andy Cohen on Watch What Happens Live with Andy Cohen, the host brought up a social media post Johnson wrote in 2016, which has been deleted.
According to FandomWire, the Red Notice actor wrote in his 2016 post on Instagram: "My female co-stars are always amazing and I love 'em. My male co-stars however are a different story. Some conduct themselves as stand-up men and true professionals, while others don't."
"The ones that don't are too chicken s*** to do anything about it anyway. Candy a****. When you watch this movie next April and it seems like I'm not acting in some of these scenes and my blood is legit boiling – you're right." Many fans believed these comments were about Vin Diesel.
On Watch What Happens Live, Johnson was also asked about "Vin Diesel's behavior on the set, and if he would ever film a scene with him again." He refused to answer Cohen's question, but Johnson had discussed the post, and his co-star, before.
Related: Fans React As Dwayne Johnson Drags Vin Diesel The 'Fast And Furious' Franchise
According to Comic Book, the Rampage actor told Rolling Stone that he and Diesel had spoken with each other after the post. "Vin and I had a few discussions, including an important face-to-face in my trailer."
"And what I came to realize is that we have a fundamental difference in philosophies on how we approach moviemaking and collaborating. It took me some time, but I'm grateful for that clarity. Whether we work together again or not."
Dwayne Johnson Instantly Avoided A Question About Vin Diesel During An Interview With Andy Cohen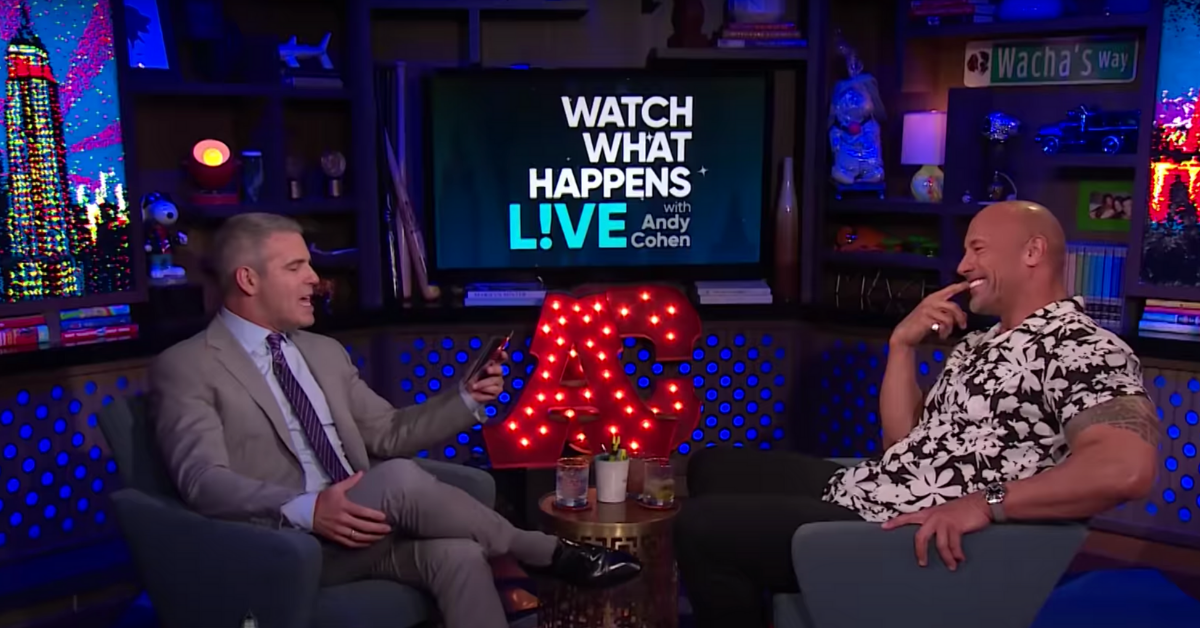 Celebrities are often asked about other celebrities they have worked with, especially if there are rumors of any trouble between the two. In 2016, Dwayne Johnson wrote an Instagram post, in which he called some of his co-stars in the action-filled franchise "candy a****." Almost immediately fans began wondering if Johnson might be referring to Vin Diesel.
When Dwayne Johnson appeared on Watch What Happens Live with Andy Cohen, the star was asked a question about his Fast and Furious co-star. Andy Cohen let Johnson know he would be asked three different questions, but he would only be able "to plead the fifth" as an answer to one of them.
Cohen's first question was about Johnson's Fast and Furious co-star Vin Diesel. However, The Black Adam actor refused to answer, apparently not wanting to discuss Diesel. Johnson instead chose to "plead the fifth", meaning he would have to answer the next two questions.
Cohen first asked, "In 2016 you allegedly called Vin Diesel a candy a**, an unprofessional on Instagram, and didn't film any scenes together on The Fate of the Furious. What was the most unprofessional behavior you witnessed from Vin on-set and will you ever film a scene with him again?"
Johnson replied, "I gotta plead the fifth on that one," choosing not to discuss his co-star on the show. Or, he at least did not want to answer the particular question about Diesel's "unprofessional behavior on-set, and if he would ever film a scene with him again."
However, Johnson has discussed his post, and Vin Diesel, in another interview.
After Feuding In The Past, Have Dwayne Johnson And Vin Diesel Resolved Their Differences?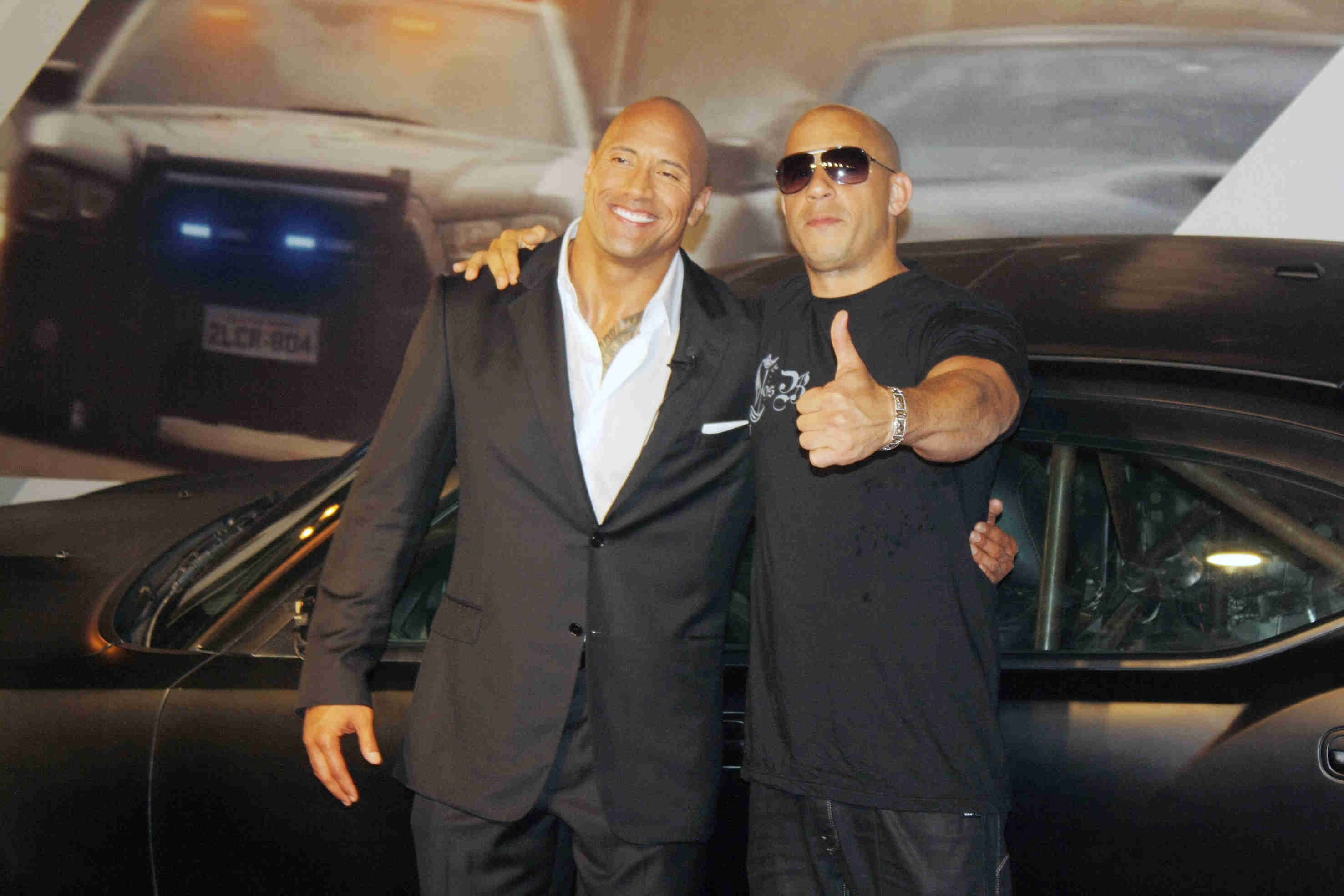 Although many celebrities get along while working together, some have trouble working with co-stars on certain films and TV shows. It could be for a variety of reasons, including personal differences.
In 2016, Dwayne Johnson wrote an Instagram post that many believed was about his co-star, Vin Diesel. After this, and other words exchanged between the stars, including Johnson saying he would never return to the Fast and Furious franchise, fans still wondered if Johnson would return to the films.
It seems Johnson and Diesel might have worked things out. Apparently Johnson is returning to the Fast and Furious franchise after appearing in a surprise cameo at the end of Fast X. Hopefully Johnson's cameo means the Fast Five actor will be playing a bigger role in future films in the series.
Related: Due To Contract Demands Of The Main Actors, Fight Scenes In The Fast And Furious Were Almost Impossible To Plan
According to Yahoo!, the Jumanji: Welcome to the Jungle actor posted a video on Instagram to discuss Diesel and his return to the franchise. Perhaps the two will be able to work together more in upcoming films in the franchise, even filming scenes together.
"It is true. Hobbs is back. Hobbs is back in the Fast and Furious franchise. Despite us having our differences, Me and Vin, we've been like brothers for years… When you leave with the idea of, number one, resolve but then also you just think about the future, you think about plans that are much bigger than ourselves."
Share and Follow