Ryan Hawke and Uma Thurman's marriage ended dramatically when he was alleged to have an affair with their two children's nanny, Ryan Shawhughes. It didn't help speculation when he started publicly dating Ryan soon after his divorce from Uma, and went on to marry her several years later.
Now that Ryan and Uma's children are grown (and are establishing their own careers in Hollywood), many fans wonder how they feel about their complicated family dynamic, since their former nanny is now technically their step-mother. Here's what we know about how Maya and Levon Hawke feel about their dad's current wife.
RELATED: These Roles Prove That Maya Hawke Is More Than Just Robin Buckley From Stranger Things
Ryan & Uma's Marriage Ended After The Nanny Got Involved In Their Relationship
For a time, Ryan and Uma appeared to have one of the strongest relationships in Hollywood. They met while filming 1997's Gattaca. They married in 1998, and welcomed their daughter, Maya, the same year. Their son, Levon, was born in 2002.
However, their marriage was short-lived. Ryan and Uma separated in 2003 amid reports that he'd been having an affair with the nanny, Ryan Shawhughes. Their divorce was granted in 2005, and Ethan went on to marry Ryan in 2008.
Speaking to The Guardian, Ethan has denied that his romance with Ryan began while she was still employed by his family. "I know people imagine some kind of Sound Of Music type love affair, but the truth is by the time Ryan and I were falling in love, it had been a long while since I had employed her," he said.
RELATED: How Maya Hawke Wanted Her Stranger Things Character Killed Off And Other Actors Who Wanted The Same
Uma addressed the allegations after their divorce was finalized, but she declined to put blame on her children's former nanny.
"It's extremely hard, and it's hard on the whole family," she said in an interview with Oprah Winfrey. "You're a family, and then you're not a family in the same way. Our marriage failed. I should take full responsibility for the failure of my own marriage. Blaming anybody doesn't make you feel any better."
Uma also addressed how difficult it could be seeing Ethan and Ryan in-person while trying to co-parent the kids.
"It's excruciating, it's weird because you know you have a nice boyfriend and then husband, and the children are doing okay and work's okay," the Kill Bill star explained. "Then suddenly you cross these little ceremonies where it's all this, this is like a blizzard again … and you can't believe that you're feeling what you are feeling, and you are still so far from your life feeling whole again."
Maya Hawke Addressed Her Parents' Divorce In Her Music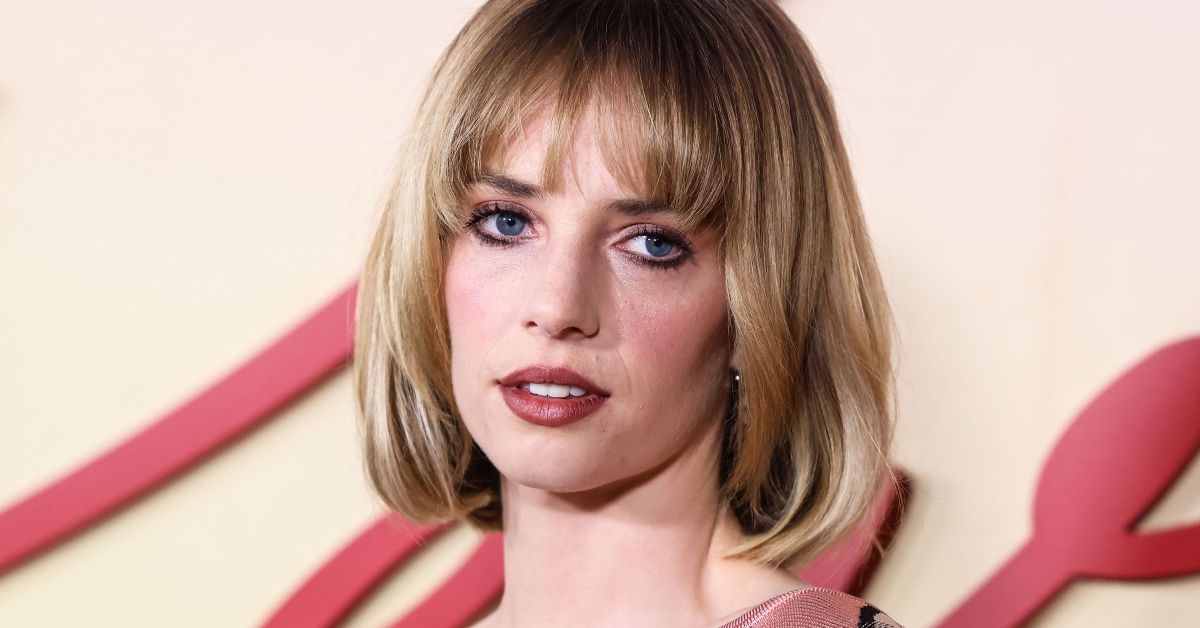 The situation hasn't only been difficult for Uma, but also for her and Ethan's two children, who had to accept their former nanny in a step-parent role in a short amount of time.
Nowadays, both Maya and Levon are celebrities their own right. While Levon has done a bit of modeling and acting, Maya has become particularly well established in the entertainment industry. She's known for her roles in Stranger Things and Quentin Tarantino's Once Upon a Time in Hollywood. She's also got a budding music career, and she's used her songs as a way to address her family's complicated history.
In September 2022, Maya released her second album Moss, and fans quickly noticed that the song "Driver" was about her parents' split.
"I imagine my mom and dad / Loosely neckin' in the back of a taxi cab / I'd give everything I'll ever have to see them happy / Kissin' just like that," Maya sings. "And oh, I can watch it in the movies / I don't wanna see it that crafted and clear / Wanna be the pervert driver / Gazin' at them through a tilted mirror."
"Now I'll tell you a secret / A secret that everyone already knows / You remind me of my father / Your attitude, your disheveled clothes," she continues. "Thinkin' of you makes me happy / Happy that my father, he got free / That even though it hurt me / He can be whoever the hell he wants to be."
Other than the references in her music, Maya hasn't addressed her father's affair or her step-mother publicly. The same goes for her younger brother, Levon, who's more removed from the spotlight than Maya.
RELATED: Maya Hawke's Famous Parents Held Her Career Back For The Best Possible Reason
Maya & Levon Seem to Have A Good Relationship With Their Parents
What is clear, however, is that Maya and Levon have maintained good relationships with their parents, despite the family drama. Maya previously discussed how both her parents were on the same page when it came to being wary yet also supportive of her acting career.
"They were wary of the public life side of acting and the difficulties of that. They also tried to protect me from falling into acting," she said to The Guardian in October 2021. "They wanted to ensure I had a strong enough backbone, my own passion for it and work ethic."
She added, "They didn't want to cart me along every red carpet or have me do bit-parts in their movies."
Uma and Ethan have also been supportive of their son's career. In October 2022, Ethan was photographed giving his son a pep-talk on the set of the new movie The Crowded Room, which Levon will star in alongside Tom Holland.
Maya and Levon also have younger siblings through both their mom and dad. Uma has a daughter from a former engagement, while Ethan and Ryan have two daughters. It's likely that Maya and Levon see their younger siblings regularly as well as their step-mom, even if they're not particularly close to her.