Share and Follow
It's been 11 years since the mystery soap opera, Desperate Housewives ended. But to this day, fans are still curious about the lives of its main cast, especially Eva Longoria who was already 42 when she gave birth to her first child — Santiago Enrique Baston — back in 2018.
Another interesting thing is that the following year, the Over Her Dead Body alum recalled being "bullied" on the set of the ABC series. Here's the truth about the cast members' relationship in real life.
Are The Desperate Housewives Friends In Real Life?
In 2018, a pregnant Longoria told Jimmy Kimmel Live! that "99 percent" of the main cast members were friends. "We're very good friends," she said, to which the host replied, "All of you?" She then clarified, while laughing, "No, but 99 percent of us are." She didn't mention any names again, but Hatcher reportedly had some tension with the rest of the cast.
It started during a horrible photoshoot for a 2005 Vanity Fair article which had the cover line: "You wouldn't believe what it took just to get this photo." An ABC staff had advised the photography team that "whatever you do, do not let Teri go to wardrobe first." The same employee later told the magazine's crew: "This is a problem. I'm getting text messages from Eva [Longoria]. Everything is not fine."
Apparently, Cross had walked off the set when she saw Hatcher's bathing suit. There was also an issue about Nicolette Sheridan being placed at the center which meant Cross and Huffman couldn't be seen unless the magazine cover was unfolded. They never did a magazine cover together since, but the drama continued on the show's set.
In March 2012, showrunner March Cherry revealed that "there was a problem going on between Nicollette Sheridan and Teri Hatcher," adding that the former "told [him] that Teri Hatcher was the meanest woman in the world because of how she was acting."
Two months later, Longoria described Hatcher as "a loner," explaining that she "and Marcia [Cross] and Felicity [Huffman] were a lot closer because we are just girlie girls who like to be in each other's company. Teri didn't." However, she noted: "There was no bad blood, I think that was just the way it was."
RELATED: Whatever Happened To Lynette's Stepdaughter On 'Desperate Housewives'?
Felicity Huffman Stood Up For 'Bullied' Eva Longoria In Desperate Housewives
In September 2019, amid Felicity Huffman's college admissions scandal, it was reported that Longoria was one of the 27 people who wrote letters of support for the former. In the actress' letter obtained by NBC News, she recalled Huffman standing up for her when she was "being bullied" on the set of Desperate Housewives.
"There was a time I was being bullied at work by a co-worker," Longoria wrote, not mentioning any names. "I dreaded the days I had to work with that person because it was pure torture. Until one day, Felicity told the bully 'enough' and it all stopped. Felicity could feel that I was riddled with anxiety even though I never complained or mentioned the abuse to anyone."
RELATED: Here's Why Teri Hatcher Is Happy About Aging (Almost A Decade After 'Desperate Housewives')

The Unplugging star also remembered when the three lead actresses (Huffman, Teri Hatcher, and Marcia Cross) were each nominated for a Golden Globe Award while she wasn't.
"I was the only one who was left out of the nominations," Longoria said in the letter. "I wasn't devastated but the press made it a bigger deal than it was between the four of us actors and that did affect me a bit. Felicity came to my trailer and said, 'It's just a piece of metal, that and $1.50 will get you a bus ticket.'"
She added: "She then proceeded to tell me how talented I was and how I never needed an award to know that. I know I would not have survived those 10 years if it wasn't for the friendship of Felicity." Indeed, the pair's friendship remained strong throughout the controversy.
RELATED: Everything Jesse Metcalfe Has Been Up To Since 'Desperate Housewives'
Where Is Eva Longoria Now?
In March 2023, Longoria invited Sunday Morning to her Beverly Hills home for lunch where she didn't just serve food, but a history lesson as well. "People think Mexico's just about tacos and tequila," she said. "Mexican cuisine is the only cuisine in its entirety protected by UNESCO as a World Heritage treasure – corns, beans, chili, chocolate, vanilla, avocado…"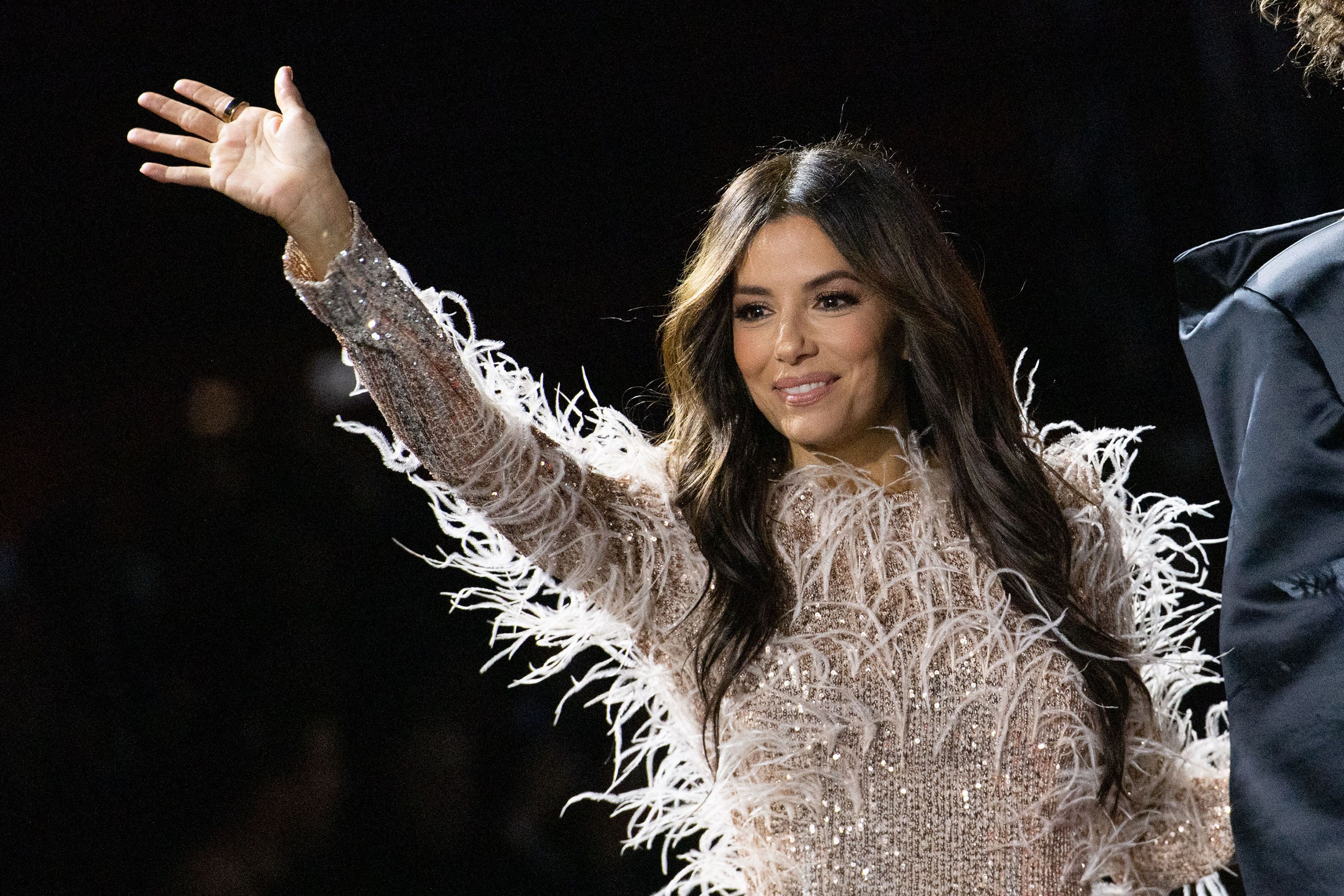 The actress — whose Mexican roots date back 13 generations — is now hosting her own international food series on CNN, Searching for Mexico after Stanley Tucci of the famous Searching for Italy approached her to do her own. Recently, she also turned heads at Vanity Fair's 2023 Oscars after-party, wearing a black sheer dress by Zuhair Murad.
Aside from a continuous career onscreen, Longoria is also "making a difference" with her activism. "Here's the thing: The reality is you don't have to be a politician to be political," she told Sunday Morning. "And I think that's the biggest myth. People go, 'You should run for office so you can make a difference.' I am making a difference."
Share and Follow