Nowadays, child stars have a reputation for falling off the wayside when they grow up. It's not their fault, and while society may make fun of them, most people know it's the major networks and the behind-the-scenes players that are the root of all the pain and chaos. It hasn't always been like this though. Most of the child stars in the 90s have grown up to be major superstars seemingly unaffected by the industry traps. Names like Ryan Gosling, Leonardo DiCaprio, and Justin Timberlake have all reached their peak decades after their initial rise as a young star.
This is the case for the cast of Saved By The Bell. The hit 90s sitcom aired on NBC and innovated in the genre of child sitcoms. It employed a cast of household names such as Dustin Diamond and Elizabeth Berkley. Even Leah Remini got her start on Saved By The Bell, something the majority of people do not know all these years later.
Then there's Mario Lopez, arguably the biggest celebrity on the show. Mario has certainly found success later in life, both as a television host and as a family man. His marriage with Courtney Lopez has certainly flourished, and he's not afraid to let the world know why.
Related: Who Is Mario Lopez's Wife, And What Does She Do?
Recently, Mario has revealed some of his juiciest relationship secrets. These include his oxytocin-producing date nights, which have captivated fans despite being relatively simple. Here's everything to know about Mario's dates…
Everything To Know About Mario And Courtney Lopez's Relationship
Since Mario's grown up, he's been linked to several women. Given his status as a beauty symbol, many fans have been very curious about his love life.
The first rumored relationship was with the famous musician Fergie, which turned to not be fiction at all. Mario really did share his first kiss with the Black Eyed Peas member. Fergie was another child actor, and the two actually met when working on the show Kids Incorporated. Once Mario became an adult, he married Ali Landry, another actress who was actually more famous for her modeling. The two fizzled out, with Mario admitting he actually cheated on Ali at his bachelor party.
Related: Here's Why Mario Lopez And Ali Landry Divorced After 2 Weeks
Then Mario fell in love with yet another actress, Broadway's Courtney Mazza. The rest is now history, as Mario hasn't let go of Courtney since he met her.
The two officially married on December 1st, 2012, and have had three children together over the years. Mario constantly goes on talk shows and gives advice about marriage, letting the world know what his marriage with Courtney has taught him.
In January 2022, Mario went on E! News and discussed what 10 whole years of marriage has meant to him. He even revealed his biggest secret to success, in that laughter really is the biggest conductor of love. It's truly hard for a relationship to last if there's no humor involved, and Mario shared some of Courtney's funniest jokes and pranks.
Mario also told Closer Weekly that he's always surprising Courtney and buying her little gifts. He doesn't just wait until Christmas or her birthday to buy something big, instead opting for the more caring act of often giving small thoughtful and heartwarming gifts. From that perspective, their relationship already seems wonderful and hard to mimic. However, Mario's revealed about their luxurious date nights, and it seems now that their love could survive anything.
Mario And Courtney Lopez Have Date Night Every Thursday
A lot of date night ideas are inspired by TV shows and movies. That's just a fact about this generation that's molded by all sorts of media. A popular trend that's been around for awhile but has become a standard of sitcoms is the idea of a "Thursdate", which is exactly what Mario's precious date night is centered around.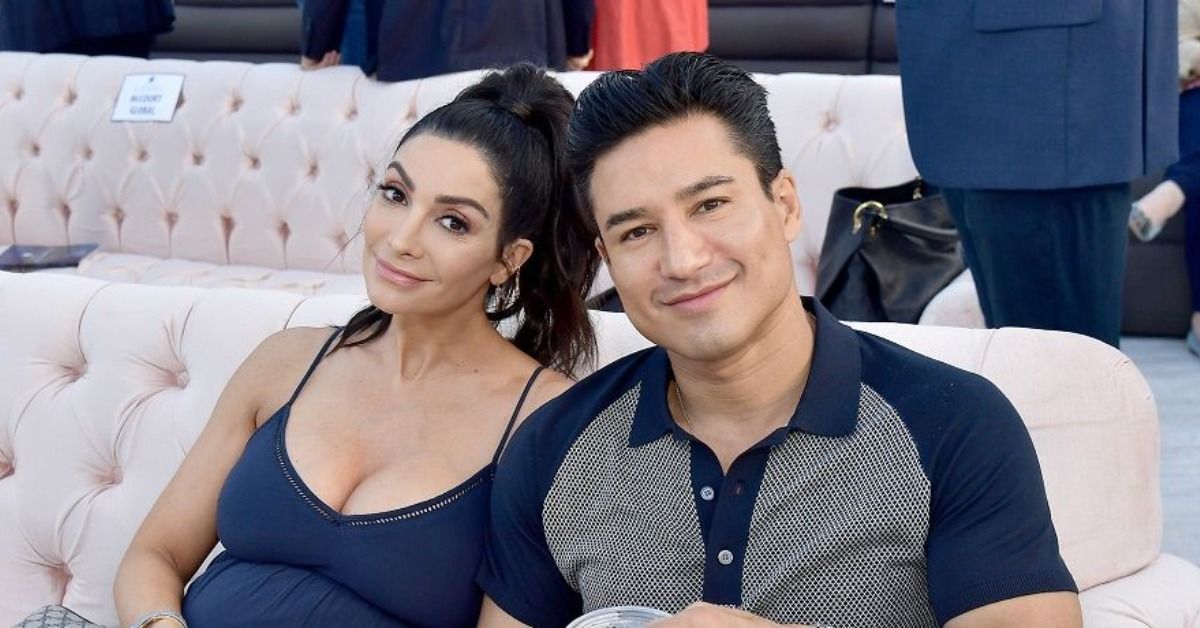 Every Thursday, the couple go out to a fine dining establishment in San Diego for an exclusive romantic date. The place is called the Melting Pot, and these dates are centered around cheese fondue. The place was certainly high-end, but that shouldn't be a problem to Mario. He does have an enormous net worth of $25 million.
Mario has posted about their Thursdates on Facebook, where he has thousands of followers. He gave one of the pictures a caption of "cheese it up with your boo on Thursdays". Another time, Courtney posted a video of their date night that showed Courtney making fun of Mario's inexperience with fondue.
Mario And Courtney Lopez Like To Vacation In Exotic Locations Such As Turks And Caicos
In addition to the couple's luxurious fondue dinner dates, they, along with their young children, like to travel to many different places.
Once such location has been the tourist destination of Turks and Caicos. In December 2021, Mario posted a picture of his family enjoying a pool in Turks, as well as another picture of his family embracing each other around a Christmas tree. It appears Mario, Courtney and his family were holed up in a super luxurious hotel room with white pillars and comfortable white couches. Mario and Courtney posted another 20 pictures or so to Instagram from their vacation, a lot of which featured them having fun in the water. One of the pictures showed that their hotel room had separate access to the ocean.
It's not hard to imagine that Mario's family enjoyed their time in Turks.
Related: Mario Lopez Opens Up About Tribute For Former Co-Star Dustin Diamond In 'Saved By The Bell' Reboot
Mario's life in general seems pretty enjoyable. Mario might not have many TV roles anymore, but he's still having fun. He recently trolled Ben Affleck and Jennifer Lopez in a very funny and lighthearted way. He owns multiple homes, and on occasion will flip them. Mario has recently listed his $5 million Glendale mansion for sale, and he did so with a generous discount for whoever is planning on buying it next.
As far as Saved By The Bell goes, the show currently has a sequel called The New Class. Another sitcom, That 70's Show, also is trending right now due to its sequel show That 90's Show. Funny enough, the show might not exist if it weren't for the 2020 Coronavirus pandemic.