In the business world, nothing gets in the way of making a profit. As a result, if someone has to leave a company for whatever reason, they are replaced as soon as possible, so the business doesn't miss a beat.
Because the people who run the entertainment industry see it as a business, it often seems like they think that artists are just as easy to replace. As a result, it makes sense that the people in charge of the studios think that recasting roles is no big deal.
In the music world, the way that bandmates work together most often defines how good the songs they make are. As a result, it makes sense that Fleetwood Mac has seemingly decided to pack it in now that Christine McVie has passed away.
From the moment that the band Fall Out Boy was founded, the guitarist Joe Trohman has been a pivotal member. With that in mind, it is a huge blow to the band and fans that Trohman is taking some time away. However, once fans learn the heartbreaking reason for Trohman's absence, it quickly becomes clear that his well-being is the important thing.
Why Is Joe Trohman Taking Time Off From Fall Out Boy?
In the year 2001, Pete Wentz and Joe Trohman came together to form the band Fall Out Boy. In the vast majority of cases when young people come together to form a band, it doesn't take long for the members to break up and go their separate ways.
Related: Pete Wentz' Almost Job And 9 Other Things About The Fall Out Boy Member's Personal Life
Not only did Fall Out Boy not break up soon after it was formed, but the band has also been together in one form or another ever since. On top of continuing to play music together, Fall Out Boy has also released eight studio albums as of this writing.
In 2023, Fall Out Boy released their first album in roughly five years which is titled "So Much (for) Stardust". The band also announced that they were going to headline their first solo tour since 2019 in 2023.
Based on the plans that Fall Out Boy announced in 2023, it seems pretty clear that the band has big plans for the year. Sadly for the group and its fans, however, one of the pivotal members of the band can't be involved in everything that is going to happen.
In January 2023, Joe Trohman put out a statement that explained he was taking a hiatus from Fall Out Boy and explaining why.
Related: Fall Out Boy's Patrick Stump's Rare Condition And 9 Other Interesting Facts About The Singer
"Neil Young once howled that it's better to burn out than to fade away. But I can tell you unequivocally that burning out is dreadful. Without divulging all the details, I must disclose that my mental health has rapidly deteriorated over the past several years. So, to avoid fading away and never returning, I will be taking a break from work which regrettably includes stepping away from Fall Out Boy for a spell."
After explaining why he was taking an absence, Trohman went on to reveal how hard that was for him. "It pains me to make this decision, especially when we are releasing a new album that fills me with great pride (the sin I'm most proud of)."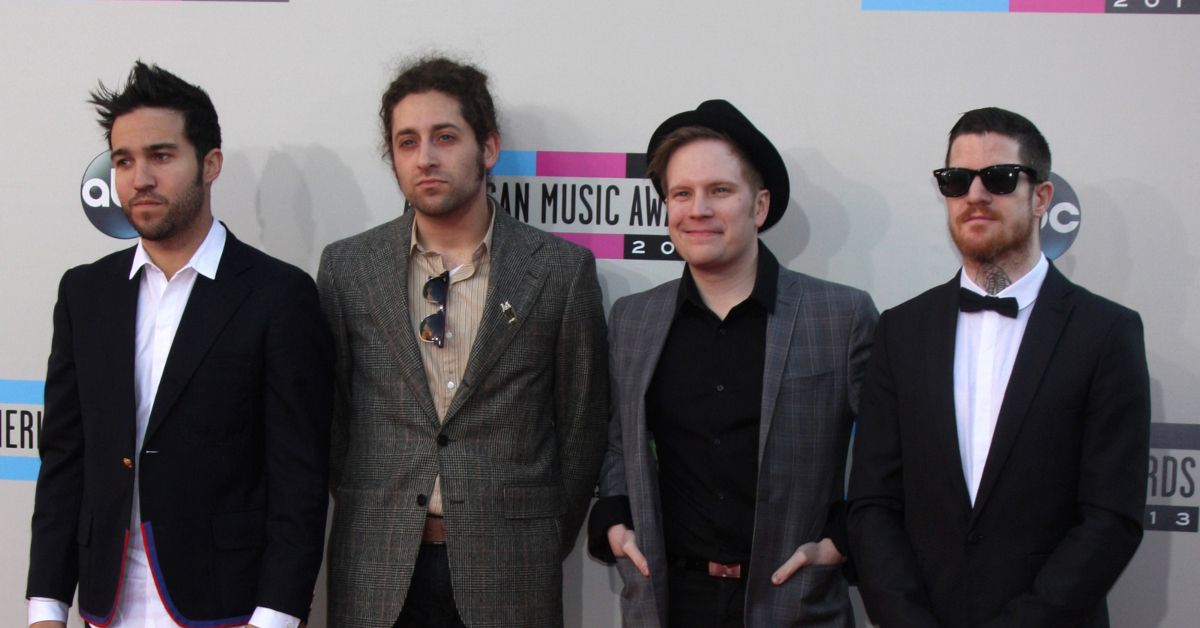 Thankfully, Trohman then went on to make it clear that he intends to make his return to the band he has been such a pivotal part of for years.
"So, the question remains: Will I return to the fold? Absolutely, one hundred percent. In the meantime, I must recover which means putting myself and my mental health first. Thank you to everyone including my bandmates and family, for understanding and respecting this difficult, but necessary, decision."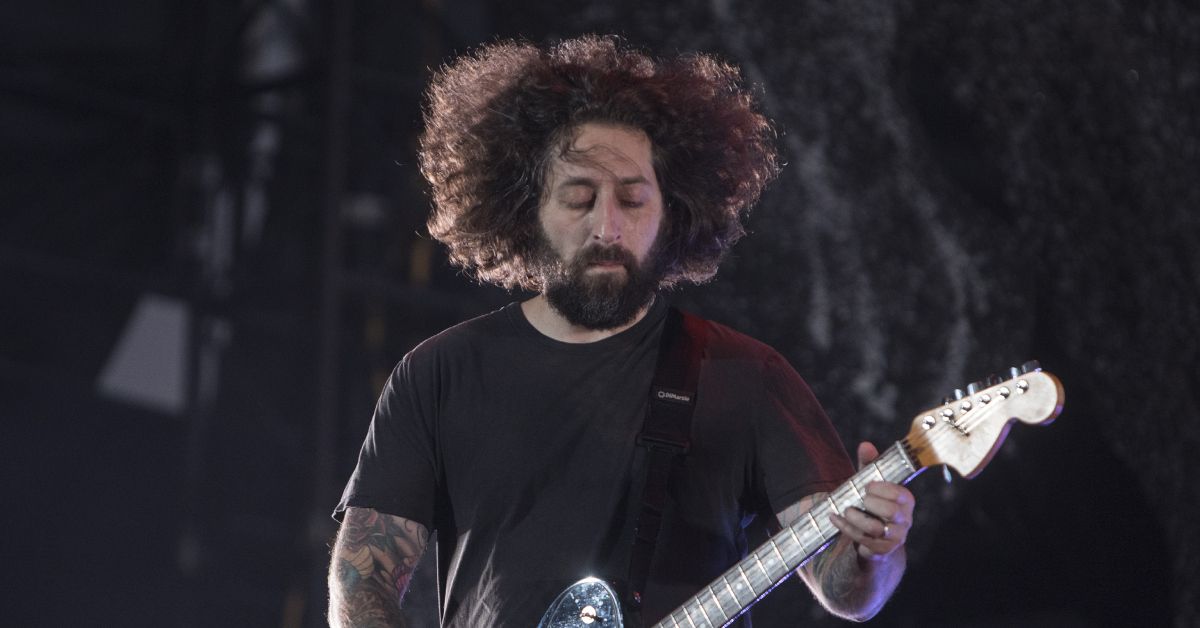 Finally, Trohman finished off his statement in typical Fall Out Boy fashion, with a sense of humor. "Smell you sooner than later, Joe Trohman"
During the recording of Fall Out Boy's 2023 album "So Much (for) Stardust", the group's lead guitarist contributed to the project in a big way. After all, Joe Trohman co-wrote the album with his bandmates and he worked on it throughout the recording process.
Unfortunately, as of the time of this writing, working on the album is the only way that Trohman is directly involved with Fall Out Boy's plans for 2023.
When Fall Out Boy released the music video for "So Much (for) Stardust's" lead single, fans quickly noticed that the guitarist in the video was completely covered up in a costume. When it was later announced that Trohman was stepping back for his own health, it was assumed that he isn't a part of the music video.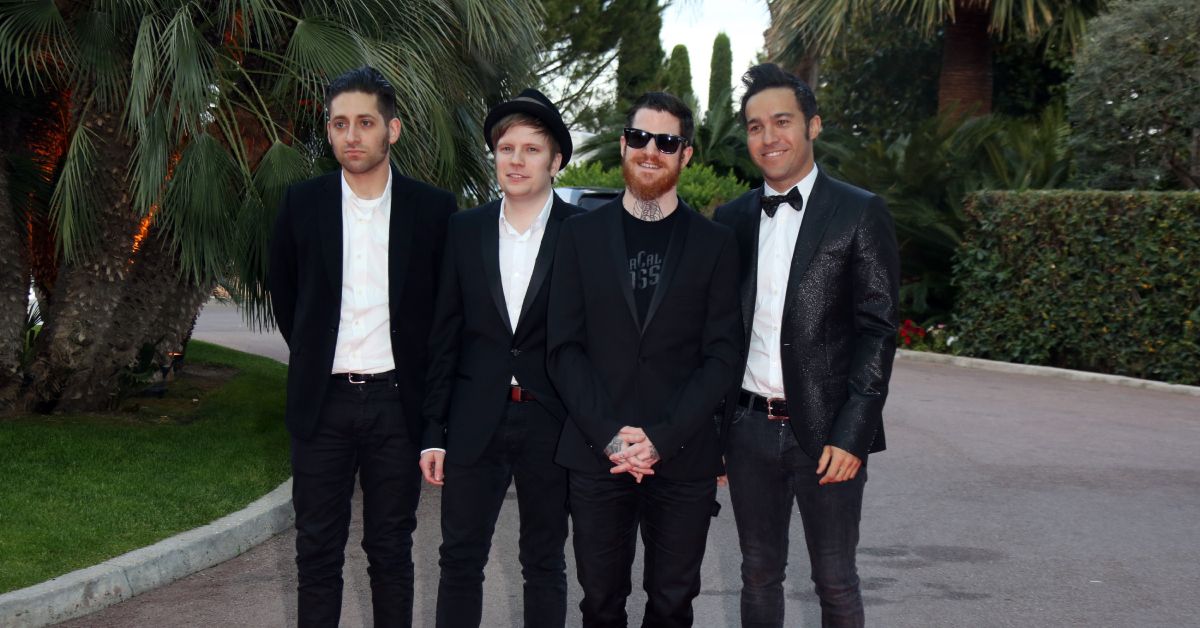 While it is sad that Trohman almost certainly didn't appear in that music video, it is cool that he was represented in it.
With Fall Out Boy going out to perform in 2023, Trohman will also be missing out on performing with his bandmates at least during the early stages of the tour.
How Does Fall Out Boy Feel About Joe Trohman's Hiatus?
When Joe Trohman put out his statement about taking a hiatus from Fall Out Boy, it was posted on the band's official Twitter page. With that in mind, that seemed like a pretty good indication that the other members of the band were very supportive of Trohman prioritizing his mental health.
Related: Twitter Celebrates Fall Out Boy's Pete Wentz's 42nd Birthday Despite Him Not Being Active On Twitter
Given the fact that the members of Fall Out Boy have been able to do things outside the band, it makes sense that Trohman's bandmates would seemingly support his need to take time off. That said, you'd expect Trohman's bandmates to do more than just release his statement.
Fortunately, Trohman's bandmate Patrick Stump was interviewed by NME in 2023 and during the resulting discussion, he spoke about how supportive Fall Out Boy is of Joe.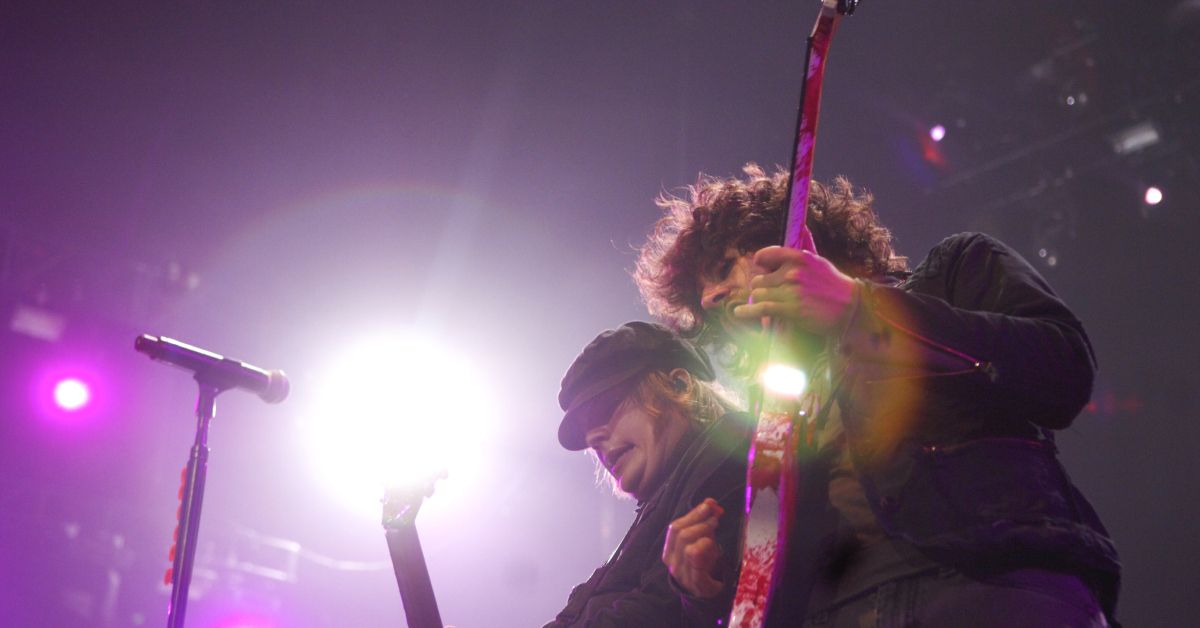 "He's 100 percent in the band and on that record. He has this work ethic where he really has to be there, but he called us up and said that his doctor told him he needed a break. We told him, 'Take the break, your seat's warm, you're not any less a part of it.' He's all over the record. It's as much his as it is any of ours."
Stump added: "It was his decision to [put out that statement] and I'm really proud of him. It's really brave [to be so open]. I'm so impressed with the way he's able to just share, because I'm a very reserved person. I admire him."