After she took part in a TikTok trend, fans thought Emily Ratajkowski 'came out' but they were sort of wrong.
Fans are always interested in Emily Ratajkowski's personal life. As an American model and actress, Emily Ratajkowski appeared in various campaigns and movies. She gained widespread attention in 2013 when she appeared topless in Robin Thicke's music video for "Blurred Lines." Since then, she became more familiar with red carpets and connecting with her fans on social media.
When she took part in a TikTok trend, fans thought Emily Ratajkowski subtly made a hint at her sexuality. She posted a short clip with her green couch in the background. Showing her green velvet couch on TikTok meant that she identified as bisexual, according to the trend. Following this incident, fans went wild about Emily Ratajkowski's sexuality, but they were sort of wrong.
Did Emily Ratajkowski Come Out On TikTok?
Celebrities often join trends on social media for various reasons, including staying relevant, connecting with their fans, or promoting their work. It's not clear what reasons she had for taking part in this TikTok trend, but Emily Ratajkowski surely created a lot of headlines as a result of a short clip on her account.
In what appeared to be a demonstrative video, Emily Ratajkowski supposedly came out as bisexual. Even though she didn't actually declare it, her taking part in the TikTok trend was enough for her fans to see it as an announcement.
RELATED: Pete Davidson Physically Transformed Himself After His Relationships With Kim Kardashian And Emily Ratajkowski
Her TikTok post came after Shay Mitchell participated in the same trend. To sum it up, the question of the trend was "if you identify as a bisexual… do you own a green velvet couch?". Emily Ratajkowski subtly filmed the green furniture item behind her, participating in the trend while doing so.
Fans Celebrated Emily Ratajkowski's News
Even though Emily Ratajkowski kept the clip short and didn't say a word, she had a cheeky smile on her face. This left room for interpretations, especially because the trend encouraged people to come out by simply showing an object. It didn't take long for her fans to express their feelings in the comment section, saying that if she truly is bisexual, it's a win for the girls.
While most people supported her decision of coming out, others, especially women, were excited that Emily Ratajkowski is available. Fans even went on to say that Emily Ratajkowski coming out is a big loss for men. Considering her challenging and very public dating life, Emily Ratajkowski didn't always have the best luck.
So, her fans were happy thinking that she can now focus only on women. As a result of their excitement for the news, many women asked her out directly in the comments.
Emily Ratajkowski Declared She Isn't Totally Straight Though
Even though she let fans debate on whether she is bisexual or not for some time, Emily Ratajkowski wanted to clarify her sexual orientation once and for all. She addressed the topic during an interview, saying, "I think sexuality is on a sliding scale. I don't really believe in straight people."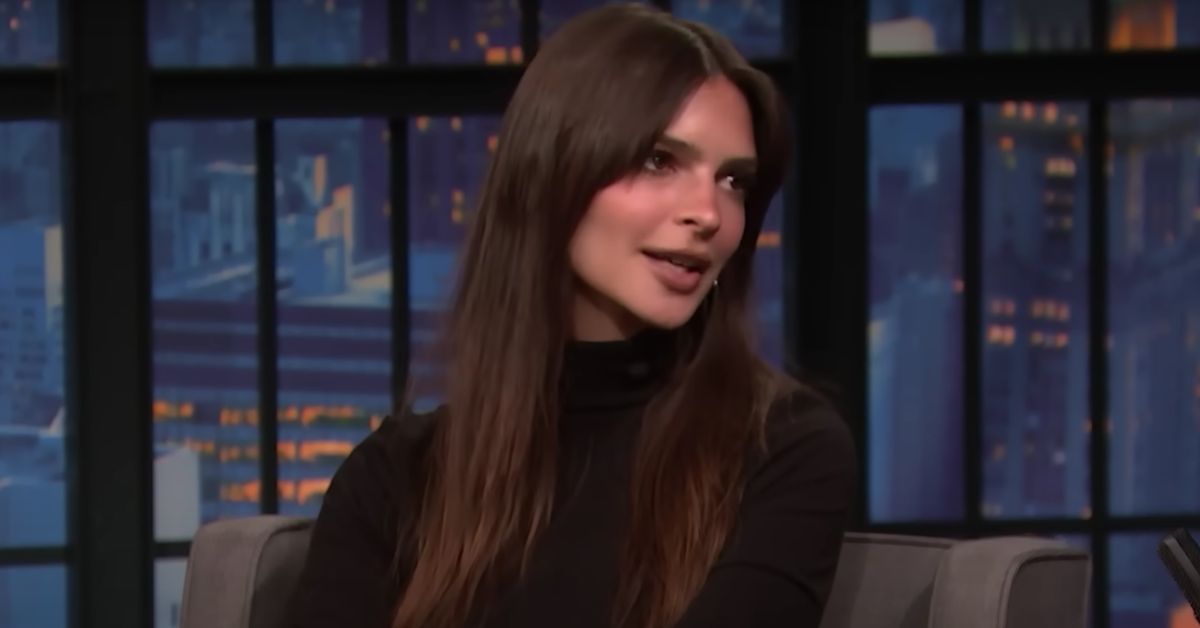 In other words, Emily Ratajkowski didn't come out on TikTok, but she also isn't totally straight. Talking about the couch trend on TikTok, Emily Ratajkowski confessed that one of her friends told her about it, and made fun of how big her green couch was.
RELATED: How Does Emily Ratajkowski Ex-Husband Sebastian Bear-McClard Have A Higher Net Worth Than Her?
Considering that her views towards sexuality aren't necessarily fixed, Emily Ratajkowski posted the clip as a way of having fun with how she presents herself to the world. After a pretty public divorce and countless rumors about famous men, Emily Ratajkowski's dating life is closely examined by the media.
Emily Ratajkowski Is Done Dating This Type Of Men
It's no secret that Emily Ratajkowski is considered one of the most attractive celebrities, especially because of her transparency in sharing appealing pictures of herself on social media.
As a result of this but also of her popularity, Emily Ratajkowski is often linked to big names in Hollywood. Still, over the past few years, she was married to Sebastian Bear-McClard.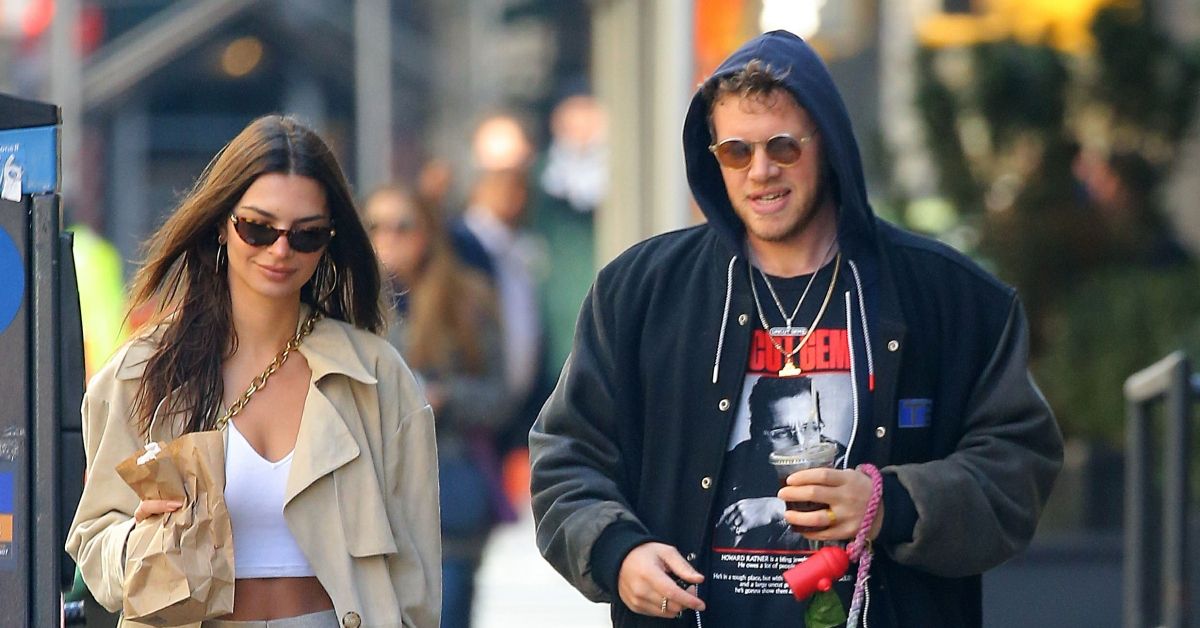 After four years of marriage, she filed for divorce following the infidelity on her ex-husband's side. Finding out her husband was a 'serial cheater', it's no wonder why Emily Ratajkowski's interest in men is declining. Months after they divorced, Emily Ratajkowski still refused to speak to Sebastian Bear-McClard directly, sending co-parenting messages through her nanny.
RELATED: What Did Sebastian Bear-McClard Do After Being Publicly Dumped By Emily Ratajkowski?
Time has passed since her divorce and Emily Ratajkowski focused on understanding the single life after four years of being married. When looking at her dating life, Emily Ratajkowski dated famous people after she ended things with her ex-husband.
She reportedly briefly went out with Brad Pitt and Pete Davidson, but none of these relationships was the one she was looking for. She reportedly discussed on her podcast, High Low with EmRata about being done with dating men who cannot "handle" an independent woman.
Considering her challenging and unsuccessful love life, it's no wonder why her fans instantly believed she could be bisexual. Even though Emily Ratajkowski addressed the TikTok post, and clarified that she isn't bisexual, her fans weren't completely wrong as she isn't totally straight though.