Share and Follow
Highlights
Viewers were pleasantly surprised by Iain Armitage's manners and politeness during his interview on Ellen DeGeneres' show, with many praising his vocabulary and behavior.
Despite playing Sheldon Cooper on Young Sheldon, Armitage is very different from his on-screen character when it comes to how he treats those around him.
Iain Armitage may be more mannered than Sheldon Cooper, but he does admit he shares some other similar quirks with the Big Bang Theory character.
The Young Sheldon's Iain Armitage was only nine years old when he first appeared on Ellen DeGeneres' The Ellen Show, and his behavior during his Ellen interview left viewers surprised but pleased. The young actor appeared on the talk show alongside Jim Parsons, who plays Sheldon Cooper in The Big Bang Theory.
Fans took to social media to praise Iain Armitage's manners and polite nature. "He literally has a better vocabulary and better manners than most teenagers and adults I know," wrote one user on the YouTube video uploaded by the official Ellen Show YouTube channel.
"Whoever raised this kid needs a gold medal! He has such good manners," added another user. Iain Armitage was very reserved and well-spoken, never showing any arrogance.
"That's great. And you're a nice guy,' said Ellen DeGeneres. "I heard that your mom said you can keep acting as long as you remain a nice guy."
"Yes, and that's – it's sort of perfect for me, because I love being kind, and I love acting," replied a nine-year-old Iain Armitage, to which the crowd cheered.
Why Iain Armitage's Interview Manners Were Surprising
Iain Armitage has played a convincing Sheldon Cooper on Young Sheldon since he was nine years old. It was easy to assume the young actor would be very similar to The Big Bang Theory's Sheldon in real life.
However, Iain Armitage is very different than his on-screen personality, as pre-teen and teenage Sheldon Cooper in Young Sheldon. Sheldon, the character, is not known for being polite and well-mannered, unlike the young star who plays him.
So how does Iain Armitage get into character for Young Sheldon?
"You have got to figure out your version of Sheldon, and you have to make sure there is enough of big Sheldon inside young Sheldon, so people see the connection, and they believe you will one day grow up and become Jim Parsons," Iain Armitage has explained.
Related: What Jim Parsons Really Thinks Of Young Sheldon's Iain Armitage
The successful actor also explains that the main focus in preparing to appear in The Young Sheldon was nailing Sheldon's classic voice. "I did hang out with Jim, and we got to work on the Sheldon voice. I worked with him a bit on that."
"We worked on Sheldon's mannerisms and once I have my hair and makeup and costumes on I feel like Sheldon."
He does believe he shares some mannerisms with the eccentric sitcom favorite. For example, he doesn't like certain materials to touch, and he doesn't like touching things with wrinkly, wet hands. "I stare at my hamster. 'I would pick you up, I'd hug you, but I have prune hands!'"
Read Related Also: 5 Times Brittany Mahomes Has Defended Her Brother-In-Law Jackson
Iain Armitage was only nine years old when he was officially cast in Young Sheldon. Despite his age, he had to go through a rigorous audition process that involved memorizing three pages of monologue. The young star impressed the Young Sheldon casting team so much that he was called by Jim Parsons himself.
"I got a call back and I came in. Jim Parsons, [and co-creators] Steven Molaro and Chuck Lorre were all there, and I just went and did my thing," Iain Armitage stated. "When we were getting on the flight back to Virginia I got the call that I'd gotten the role, and I was like 'Why are we going back then?"
Iain Armitage's "Odd" Behavior On Young Sheldon Set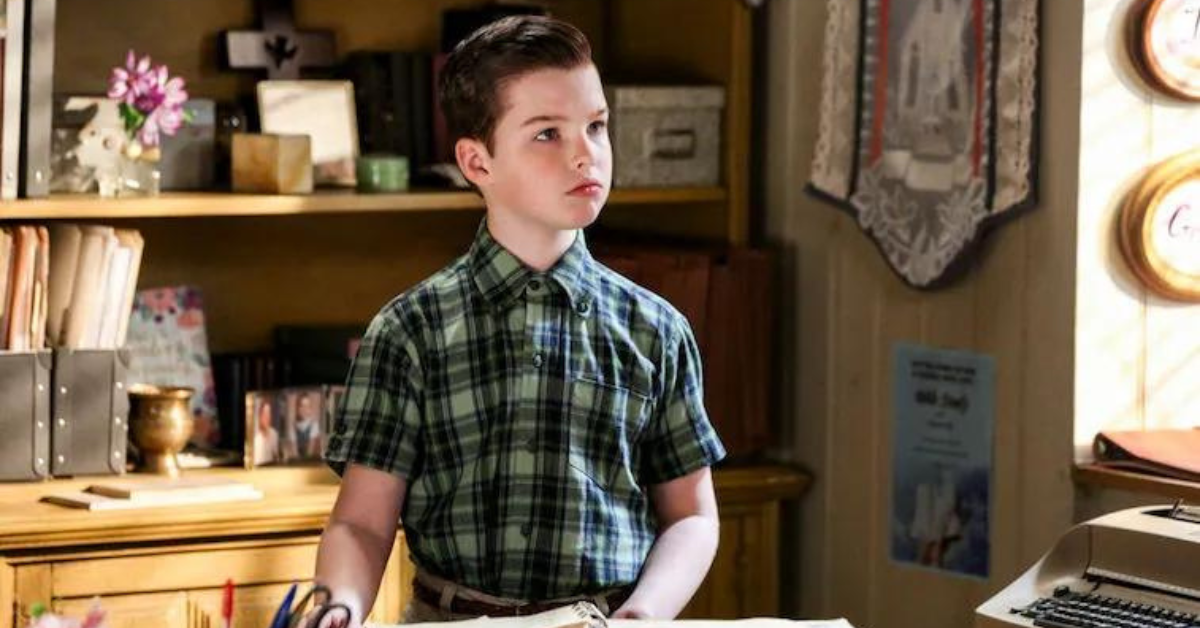 Iain Armitage's The Young Sheldon co-stars have admitted the actor has some unusual on-set behavior. The teenager started to learn Russian during the coronavirus quarantine, which he now likes to practice on set.
Emily Osment revealed in a KCTV5 interview that 15-year-old Iain Armitage speaks Russian quite well and likes to practice on set. She admits she finds the habit odd, as no one else on set understands what he is saying.
Related: Iain Armitage's Young Sheldon Salary Wasn't Far From Jim Parsons' Starting Off On The Big Bang Theory
"No one speaks Russian except for Iain, but Iain speaks a lot of Russian. It's hilarious," the actress, who plays Mandy on Young Sheldon, said. "He also has a Russian dance that he does. It's interesting."
Iain Armitage began to learn the language during the 2020 pandemic, but kept on practicing when he went back to work. "I have some friends at a local park. I like to go to speak Russian or Ukrainian, Armenian, sort of around that area. For the most part, we can talk, and it's just really cool."
Other hobbies Iain Armitage enjoys include fostering hamsters, and Tae Kwon Do. "During my test for brown belt, we went through all of my forms, combinations and tech kicks. And then there's different requirements like push-ups and whatever. You just have to learn all that. It's stressful, but it's fun."
How Iain Armitage's Career Began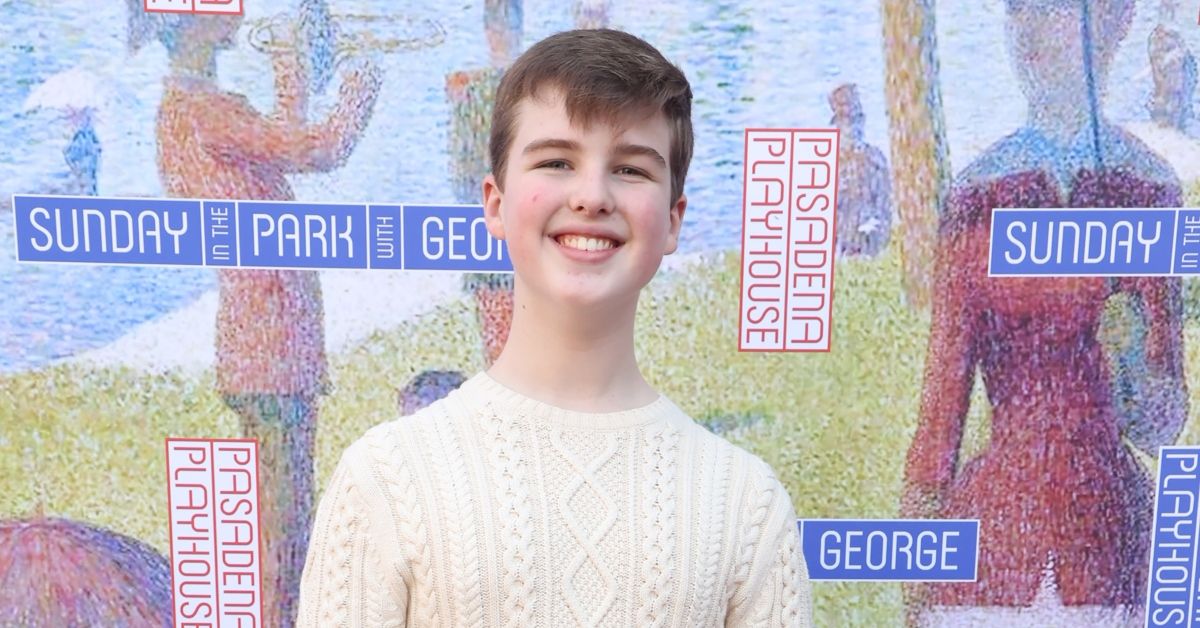 Iain Armitage has always been a confident young man. His confidence has been displayed at an early age on his YouTube channel, which was dedicated to the actor reviewing theater performances.
In 2011, on the channel, aptly named "Iain Armitage: Iain Loves Theatre," he posted his first musical reivew on, Hairspray. Ian Armitage's YouTube channel, which he started at just six-years-old, features three years worth of reviews on major Broadway and West End productions.
Related: Iain Armitage's Young Sheldon Audition Was Not Easy And Came With A Lot Of Memorizing
Iain Armitage's enthusiasm made him a star, with one of his videos making its way to Playbill. He was raised in a theater family, so it's no shock he has always been a thoughtful talker with impeccable manners. His father is Tony-nominated Scottish actor Euan Morton, who appeared in Taboo and Hamilton.
Not long after that first YouTube video, Iain Armitage made his acting debut in hit HBO series Big Little Lies as Ziggy, the son of Jane Chapman (Shailene Woodley). His head was shaved for the role and when the director asked for an even short buzzcut, the star is reported to have politely explained, "Monsieur, I don't think it goes any shorter!"
Share and Follow