Share and Follow
Highlights
Greta Gerwig's success with the Barbie movie has catapulted her career and likely resulted in her biggest payday yet.
Gerwig had already accumulated a significant fortune from her work as an actress and director before taking on Barbie.
The success of Barbie puts Gerwig in a strong position for negotiating future projects and allows her to name her price.
Just like that, Greta Gerwig got the world talking about Barbie again. While Margot Robbie was the force behind the Barbie movie from the very start (the Oscar-winning actress and producer fought to take over the project following Amy Schumer's exit), it was Gerwig and her partner, Noah Baumbach, who came up with a reimagined take on the classic Mattel doll for the big screen.
Thanks to them, fans everywhere can't get enough (more like Kenough) of Barbie. And with the film's massive success, it looks like Gerwig is also getting her biggest payday yet.
Barbie Has Been A Career Maker For Greta Gerwig
To be clear, Gerwig has been on everyone's radar for years now. As an actress, she has won rave reviews for her performances in films like Greenberg, Frances Ha, and Mistress America. But then, just a few years later, Gerwig revealed the filmmaker side of her and since then, she's been making magic from behind the camera.
Most would agree that it all started with the 2017 coming-of-age drama Lady Bird which Gerwig wrote and helmed. Starring Saoirse Ronan and Timothée Chalamet, the film went on to receive five Oscar nods, including best picture and best director for Gerwig.
RELATED: Greta Gerwig's Rise To Fame
Not long after, Gerwig followed this up with a more contemporary take on the Louisa May Alcott classic Little Women, which she writes and directs once again. Aside from reuniting with Ronan and Chalamet, Gerwig also brings in powerhouses Meryl Streep, Laura Dern, Florence Pugh, and Emma Watson to complete the ensemble.
Gerwig's Little Women would go on to score six Oscar nods (including best adapted screenplay for Gerwig) and take home a win for costume design.
And while it is still unclear if Gerwig's Barbie will score Oscar nods, there is no denying that it has easily become her biggest movie yet. Barbie passed the $1 billion mark just over two weeks after it hit the theaters and the Barbie fever has just kept going since.
Greta Gerwig Was Reportedly Worth $12 Million Pre-Barbie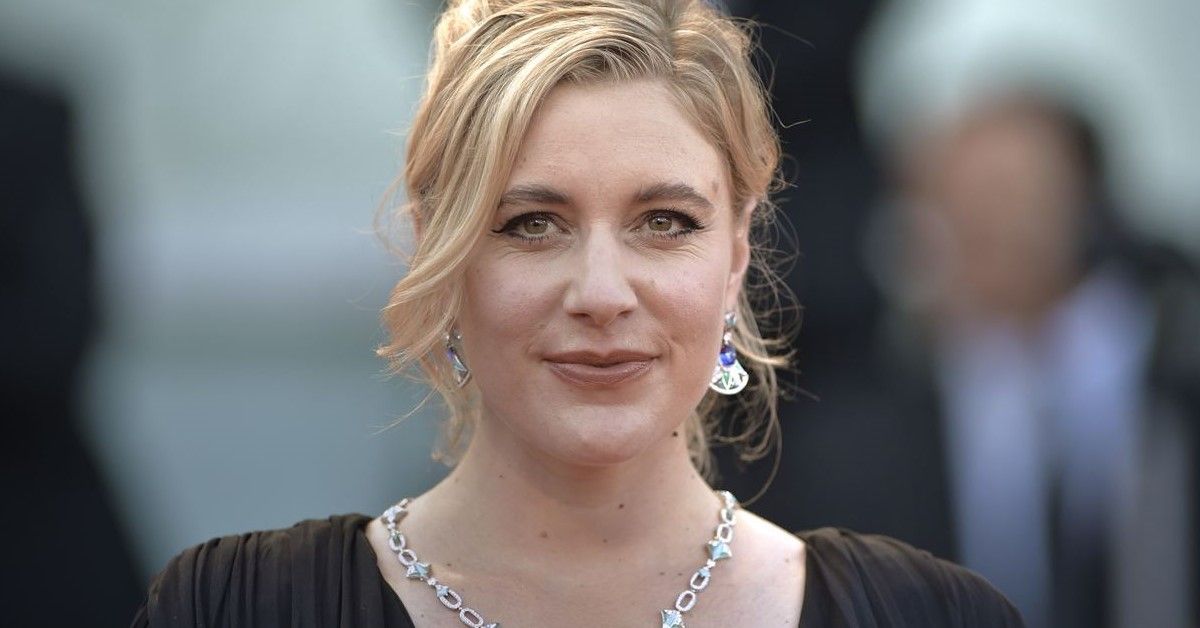 That said, it is also worth noting that Gerwig had already amassed quite a fortune long before she even took on Barbie and the $12 million estimate is most likely the result of her combined work as an actress and director.
The figure is also within the range of estimates for Gerwig's fellow actress-directors such as Olivia Wilde ($10 million) and Lena Dunham ($12 million).
RELATED: Margot Robbie Revealed The A-List Star That Inspired Her And Greta Gerwig During The Filming Of Barbie
Just before Barbie came out, Gerwig even took on another big screen acting job, joining the cast of Baumbach's Netflix horror dramedy White Noise where she is joined by fellow Oscar nominees Adam Driver and Don Cheadle.
Read Related Also: 'Dancing With the Stars' Judge Len Goodman's Cause of Death Revealed
Gerwig would later admit to being terrified to return onscreen for the movie, although Baumbach revealed to The Associated Press that it had been her idea to play Driver's onscreen wife, Babette, from the start.
While it's unclear how much Gerwig took home for the movie, it's fair to assume that the actress/filmmaker managed to negotiate a hefty fee considering that Baumbach signed an exclusive deal with Netflix.
How Much Did Greta Gerwig Make From Barbie?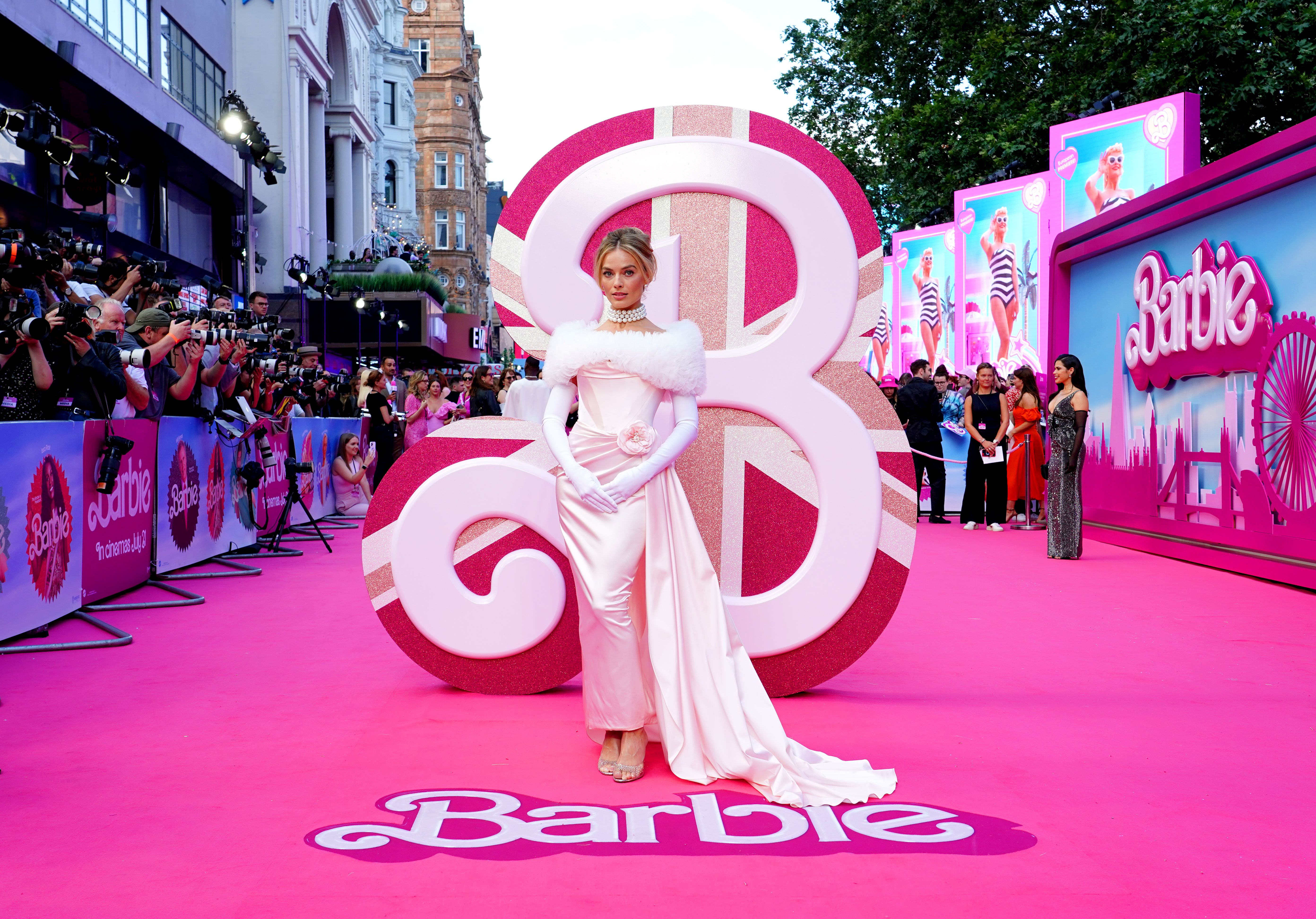 It's also unclear how much Gerwig is collecting as co-writing and directing fees for her work on Barbie, although reports indicate that both Robbie and her Ken co-star, Ryan Gosling, are reportedly being paid $12.5 million each for their onscreen work.
That said, Robbie, who is serving as one of the film's producers, is reportedly set to earn $50 million in salary and bonuses as a result of the film's success. With Gerwig also serving as one of the film's producers, she could be taking home around the same amount as the film's main star.
Barbie also puts Gerwig in a better negotiating position for future projects, a part of the business that she has admitted to struggling with in the past. "I always have this sense of, 'Don't negotiate, just take whatever they'll give us,' because I'm just so scared that I won't be able to make a movie," she once told CNBC Make It.
"I don't want to ask for too much." With the success of Barbie, Gerwig will almost certainly be able to name her price.
RELATED: Greta Gerwig Had A Bizarre Personal Request For A Particular Peloton Instructor To Audition For The Role Of Ken
Now, while the Barbie phenomenon continues, it looks like Gerwig is already gearing up for her next projects. The acclaimed filmmaker has been tapped by Netflix to write and direct two film adaptations of C.S. Lewis' The Chronicles of Narnia series.
While Gerwig is no stranger to adapting classic material for the big screen, she is "properly scared" of working on these upcoming projects, and she's always believed that's "a good place to start." "It's always a good sign," Gerwig remarked while speaking on the Inside Total Film podcast.
"Maybe when I stop being scared, it'll be like, 'Okay. Maybe I shouldn't do that one.'"
And in case anyone is wondering if Gerwig plans to return to the Barbie world, a sequel may have been teased but nothing is confirmed. If there's anyone who can figure out what happens next to Robbie's Barbie after that shocking twist of an ending though, it can only be her.
Share and Follow