When Gwen Stefani and Gavin Rossdale got married in the early-2000s, many observers saw their union as a perfect rock 'n' roll union. After all, it is undeniable that both of them are gorgeous and extremely talented rock stars who looked incredible side by side on a red carpet.
During the couple's almost fifteen years of marriage, Stefani and Rossdale welcomed three children into the world. For that reason, it was sad when the couple's marriage ended amid reports that Rossdale got involved with the family nanny.
On the bright side, Stefani went on to marry Blake Shelton and she seems very happy in her life today. On top of that, Stefani's relationship with Rossdale certainly has been difficult over the years but they both seem to absolutely adore the children they are bringing up together.
As everybody will likely already know, one of the most difficult parts of parenting is punishing your children. With that in mind, people often are curious about how celebrities punish their children. When Stefani once spoke about how she punished her children at the time, she revealed she had a pretty unique method.
Who Are Gwen Stefani's Children?
In 2002, there were headlines in the tabloids about the fact that Gwen Stefani and Gavin Rossdale walked down the aisle. At that time, the couple was so happy to tie the knot that they actually threw a second wedding in a separate city two weeks after they first walked down the aisle.
Almost 14 years after that, Stefani and Rossdale's divorce was finalized in 2016. Since then, there have been several times when the former couple's issues came to the forefront including the time Stefani shaded Rossdale on Father's Day.
Related: No Prenup: How Much Did Gwen Stefani Pay Ex Gavin Rossdale?
Before things went awry, Stefani and Rossdale were overjoyed to expand their family multiple times.
In 2006, Stefani and Rossdale's first son, Kingston James McGregor Rossdale, was born. In 2022, Stefani and Rossdale took to social media to celebrate as their eldest child turned 16 years old. Stefani penned an especially great tribute to Kingston.
"I can't believe that I'm actually writing this but…. a very happy 16th birthday to my firstborn baby boy @kingsrossdale_ I prayed and I waited my whole life to be a mommy- i'm so blessed that God chose me to be yours 🙏🏻 you r so loved and we can't wait to see what happens next!! got a feeling it's gonna be good!! love u mom (gx),"
Two years after their first son was born, Stefani and Rossdale's middle child was born in 2008. Given the name Zuma Nesta Rock Rossdale, the children's father Gavin once revealed that his son Zuma has a passion for baseball.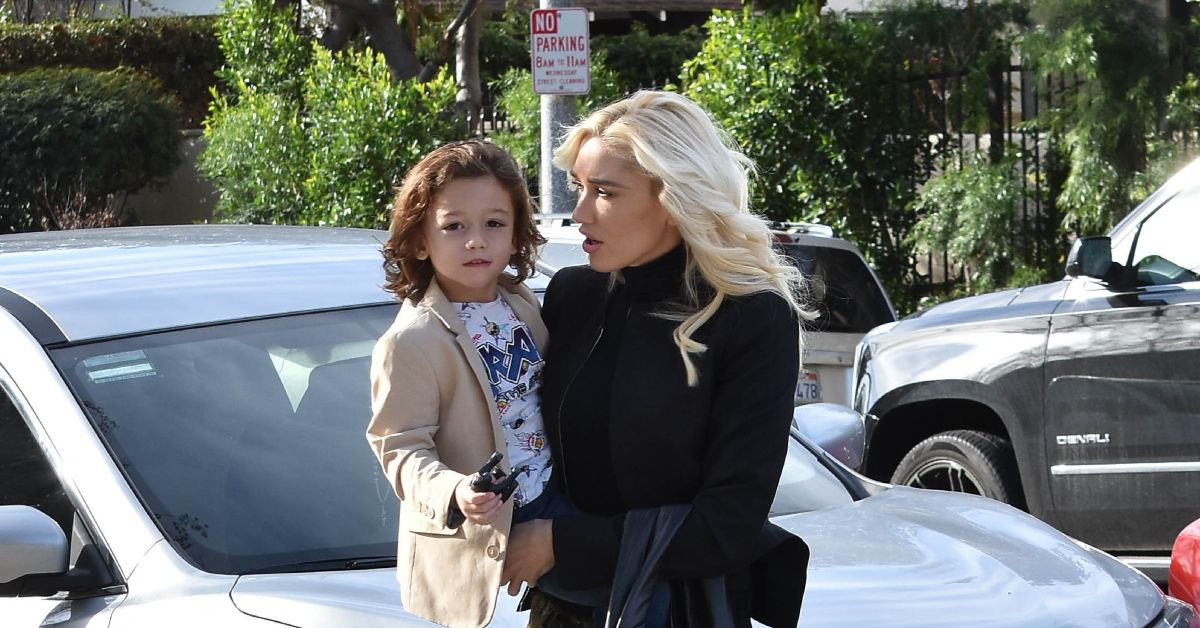 Almost six years after Zuma's birth, Stefani and Rossdale welcomed their youngest son into the world. As of the time of this writing, Rossdale and Stefani haven't revealed too much about their youngest child. One clear thing is that the former couple's last-born son is named Apollo Bowie Flynn Rossdale.
How Did Gwen Stefani Punish Her Kids When They Were Young?
In 2017, Gwen Stefani spoke to People about how she was bringing up her three children. During that interview, Stefani revealed several interesting facts about her parenting style that fans of the talented singer are likely to be fascinated by.
Related: Everything Gwen Stefani Has Been Up To Since Her Last Album
From the moment that Stefani became famous as No Doubt's singer, she has had a rebellious image. After all, Stefani's lyrics touched on topics like breaking free of stereotypes and it always seemed like Gwen didn't feel boxed in fashion-wise.
Given the way that Stefani has always presented herself, it would make sense if fans thought her views on parenting would be rebellious. While speaking to People, Stefani herself revealed she assumed that would be the case, but she realized that she needed to put up boundaries for her kids.
"I was in a band and free my whole life, so I always thought I would be really free with [my kids] and do whatever I wanted, like, 'Oh, I'll take them out of school'. But you learn that when they have boundaries is when they feel the safest."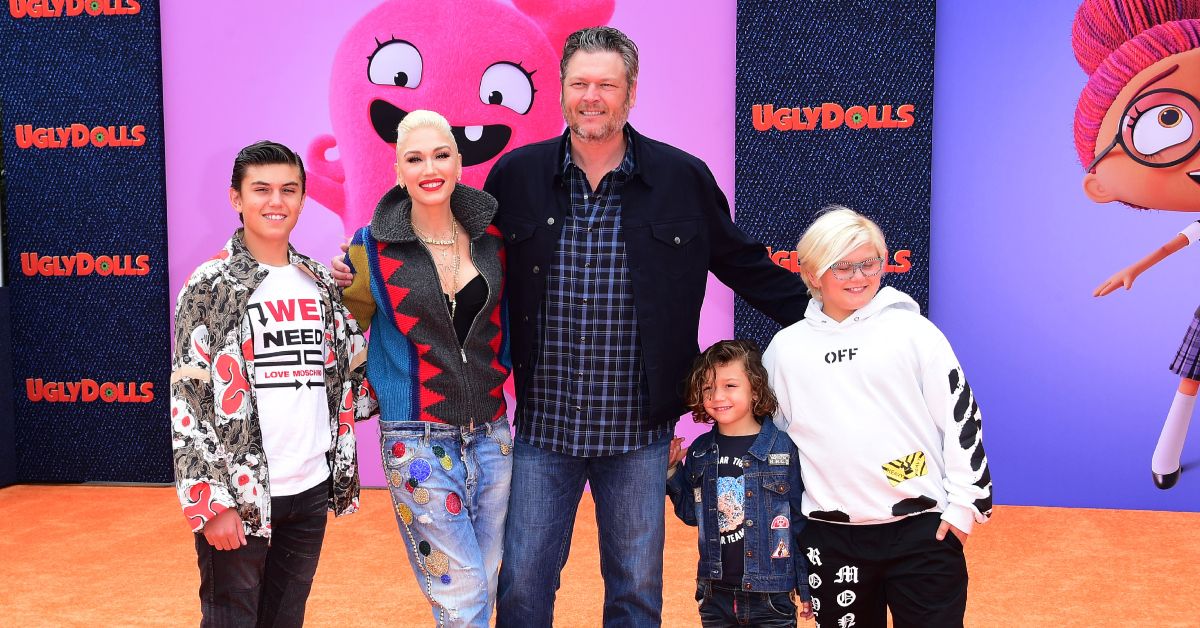 Of course, every parent puts up boundaries but Stefani revealed one line she drew in the People interview, and it may surprise many of her fans. "[But then] there will be other things like, 'Can I get my ears pierced?' I'm like, 'Um, no. No, you can't!' "
Elsewhere in the same People interview, Stefani revealed that like virtually all parents, she worries about bringing up her kids to be good people.
"I see a constant fear of 'How am I gonna make sure these kids are good people?' I feel like naturally it's so easy for them to be naughty, and you get more and more worried about it the older they get."
Related: Here's How Gwen Stefani Is Protecting Her Net Worth In Her Marriage
As a result of Stefani's worries about keeping her kids on the straight and narrow, it makes sense that she makes sure that she sticks to whatever punishment she gives them. As it turns out, however, Stefani used a chart to make sure she follows through on punishments.
"The hardest thing to do is having a discipline chart and follow up on all those things. It's work, you know? But that's where you get the results."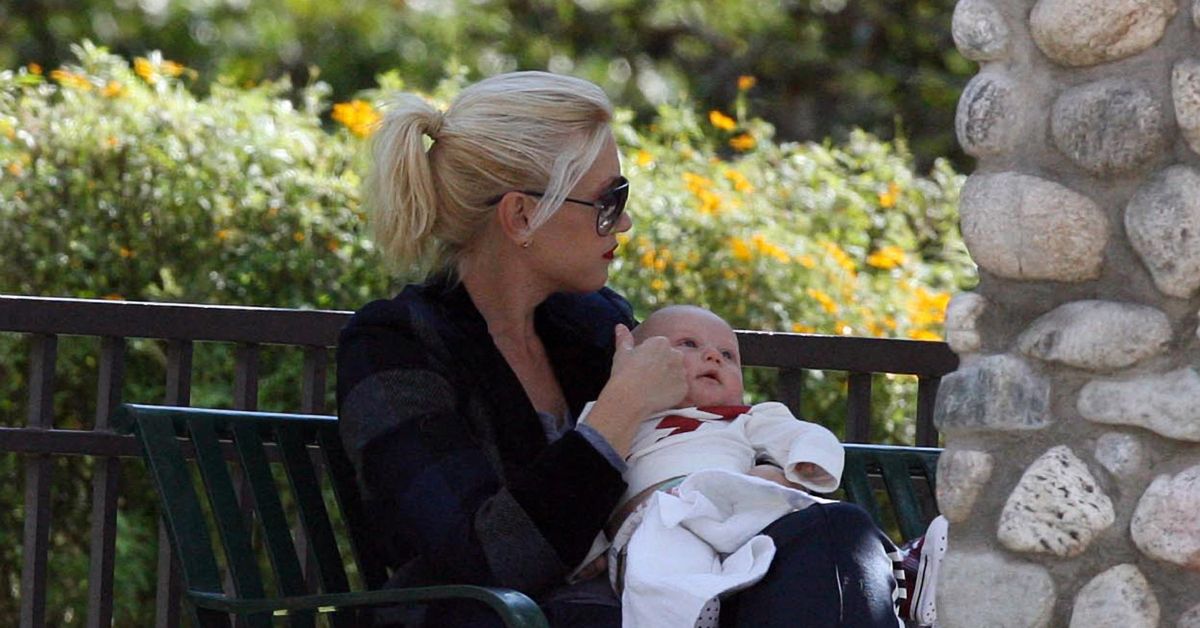 On the one hand, Stefani's revelation that she uses a chart to punish her kids is evidence that she really cares about being a good mother. That said, there also is no doubt that charting punishments isn't a parenting method that the vast majority of parents use.
Instead, most parents just do their best to remember the punishments they've handed out to their kids. That said, Stefani may be on to something because most parents will know that there have been times they forgot about punishing their kids. After all, bringing up kids can be mentally exhausting.