A lot of celebrities have turned down movies that turned out to be box-office hits. For instance, Matt Damon turned down a role in the multi-billion dollar Avatar franchise. Even Tom Cruise said no to a $2 billion franchise because of creative differences.
But did you know that Gwyneth Paltrow also passed on Titanic? Here's what she's said about the part that Kate Winslet eventually landed.
RELATED: Gwyneth Paltrow Banned Apple Martin From Watching TV In English During Her Younger Days
How Did Kate Winslet Get The Role Of Rose In Titanic?
Winslet went to great lengths to play Rose in Titanic. "I closed the script, wept floods of tears and said, 'Right, I've absolutely got to be a part of this. No two ways about it,'" she told Rolling Stone of the time she first read the script. Determined to get the part, the I am Ruth star got Cameron's number from her agent and immediately called him on his car phone.
"[Cameron] was on the freeway, and he said, 'I'm going somewhere,'" she recalled. "And I think he pulled over, and I said, 'I just have to do this, and you are really mad if you don't cast me.'" She succeeded and got herself an audition. Three days after showing him she was perfect for the role, she sent the director a bunch of roses with a note that said, "From your Rose."
Years later, The Holiday alum told USA Today: "James took a risk in casting me. A lot of my contemporaries — Uma Thurman, Gwyneth Paltrow, Winona Ryder — were much more likely candidates. I got lucky."
In February 2023, ahead of the 25th-anniversary re-release of the $2 billion flick, the filmmaker said that he "set up, truly, an old-fashioned screen test. And when I say old-fashioned, we found a period set, and we put them in costume. And coming out of that, there was no question in our mind that Kate Winslet was the right person to play Rose."
As for casting DiCaprio, Cameron said the Wolf of Wall Street actor just "went in and just knocked it out of the park, adding: "The moment I said 'action,' he turned into Jack. My jaw hit the floor, Kate's jaw hit the floor, and all of the sudden, there was our Jack."
RELATED: Gwyneth Paltrow Avoided Speaking Directly To The Restaurant Staff And Instead Ordered Through Her Personal Assistant
James Cameron On Actors Who Turned Down Titanic
In a previous interview with MTV News, Cameron was asked to clarify some rumors about certain actors who turned down Titanic. He didn't drop some names but strongly expressed his opinions on their choices. "I will neither confirm nor deny," he said. "I just don't think that's cool to talk about actors that either chose not to do it, or were unavailable, or stupidly decided that there wasn't enough meat on the bone of the character, or whatever it was."
The Terminator creator also joked that those who turned down the film should come "whimpering back" for a second chance. "They should've come whimpering back afterwards and said, 'I will never second guess you again as long as I live,'" he quipped. "But it's too late. You got one chance, that's it. And you might want to think about this next time when you get called."
In January 2023, Cameron spilled the real reason he scheduled the re-release of Titanic on Valentine's Day. "Well, the date that made sense to me was Valentine's Day, because in the original release, which was 1997 into 1998, we came out a few days before Christmas," he said on SiriusXM's The Jess Cagle Show. "I think it was Dec. 16. But the highest-grossing single day of the release was Valentine's Day."
He also revealed that he wanted to do something big for the movie's 25th anniversary because he's "probably not gonna be around for the 50th," and he thought "there's another kind of half-generation of people that haven't seen Titanic in a movie theater and maybe a bunch of nostalgia for, you know, amongst people that have seen it in a movie theater or have always wanted to."
Why Did Gwyneth Paltrow Turn Down Titanic?
In a 1998 interview with The Morning Call, Paltrow talked about turning down Titanic for Great Expectations. "Are you insane? Great Expectations and Sliding Doors had great characters and great stories. Titanic had a ship," she joked at that time. Speaking to Howard Stern later, the actress expressed no regret in her choice.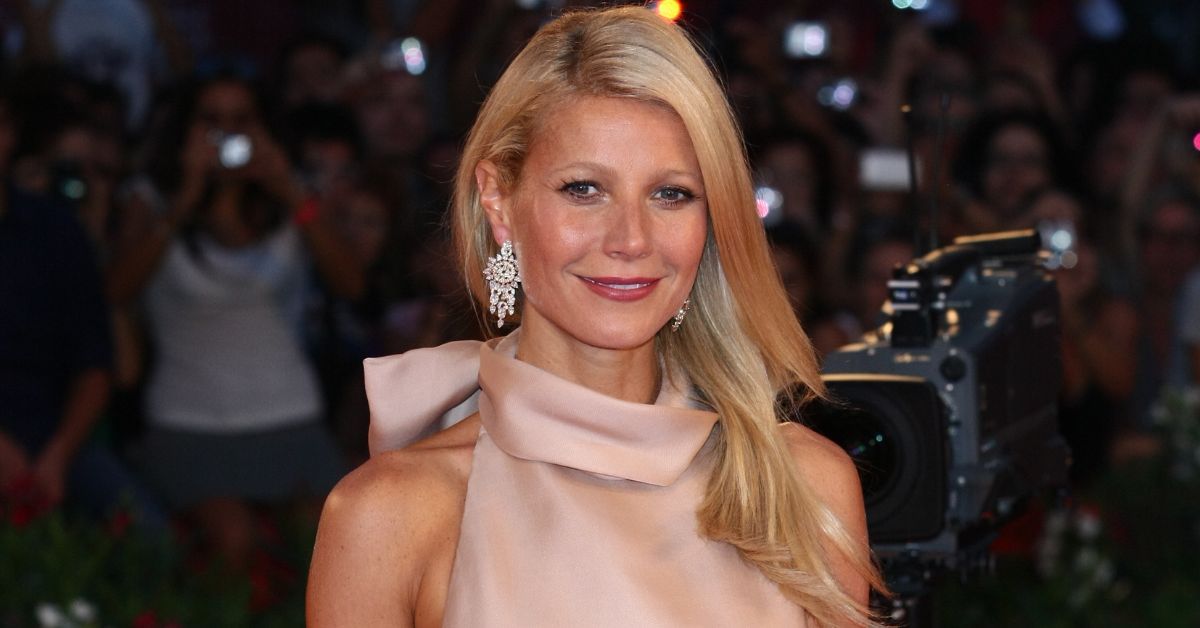 "I look back at the choices I've made and think, 'Why the hell did I say yes to that? And no to that?'" she said. "And you know, you look at the big picture and think: There's a universal lesson here. What good is it to hold onto roles?"
Her Great Expectations co-star, Ethan Hawke also auditioned for James Cameron's film, but he simply lost out to Leonardo DiCaprio. Unlike Paltrow, Hawke regrets not getting the part.
"I sat there watching him and it was like watching a Beatle. The closest thing I've ever come to that frenzy," he told The Telegraph. "I went to myself: 'Wow man, I'm glad I didn't get that part.' But you know, secretly, I couldn't help thinking that if I had got it maybe I could have lived exactly the life I wanted to."