For the longest time, Angelina Jolie and Brad Pitt were the biggest couple in the world. There are several it couples nowadays, such as Kourtney Kardashian-Travis Barker and Cardi B-Offset. However, these enormous A-list relationships pale in comparison to what was easily the biggest marriage of the 2000s.
Brad and Angelina were already huge actors before the start of their relationship. Brad even had non-acting fame from his high-profile love affair with Jennifer Aniston. What made Brad and Angelina so big was that Brad left Jennifer for Angelina, one of the craziest dating moves a man has possibly made in history.
From that crazy start, their relationship continued to pick up attention as they acted in Mr. and Mrs. Smith together. They made and adopted several kids, something that they became somewhat notorious for. Unfortunately, their marriage didn't last, and the two began their divorce proceedings back in 2016.
Brad has seen a few women since he and Angelina left each other, his most recent woman being fashion and jewelry designer Ines de Ramon. Despite the relationship being pretty new, Angelina has already revealed some things about how she feels about Ines.
Everything To Know About Brad Pitt And Ines De Ramon's Relationship
Brad had been single for a while after divorcing Angelina. According to Parade, he did see model Nicole Poturalski throughout 2020 and was rumored to be with Emily Ratajkowski in 2022. However, those rumors may have been false, as according to People Brad was seeing Ines when those rumors were in full gear.
Angelina may have tried to warn Emily about Brad, which may have been the reason they never got together. Emily may have been intimidated, as lots of celebrities have thirsted over Brad in the past. Christina Applegate once dated Brad but ditched him for that very reason.
Guys can even be frightened of Brad. Out of respect for Brad, Bruce Willis refused to kiss Jennifer Aniston while filming an episode of Friends. Logan Lerman told W Magazine that he was nervous around Brad Pitt when acting in 2014's Fury.
Related: Adam Driver Had A Bizarre Connection To Brad Pitt Before He Became Famous For Playing Kylo Ren In Star Wars
Brad can be scary to date or be friends with, due to his fame, looks, and influence.
Ines seems to be brave enough, however. According to People, Brad was first seen with Ines in November 2022 during a private Hollywood event, although they reportedly were dating a "few months" before their reveal. Since then, Brad and Ines have had public date nights in Paris and Cabo.
According to People, Ines was married to another actor, Paul Wesley. A star from the hit TV series The Vampire Diaries, the two announced publicly that their split was entirely mutual.
Meanwhile, while Brad did date some women during the time of Paul and Ines's marriage, he told The Financial Times that he was more focused on finding himself. He became obsessed with sculpting and music and used those two avenues to reflect on where his marriage went wrong. He told GQ that he credits artists Frank Ocean and Marvin Gaye for helping him heal from Angelina.
How Does Angelina Jolie Feel About Brad Pitt And Ines De Ramon's Relationship?
If Brad and Angelina never had any kids together, it wouldn't be that important for Angelina and Ines to meet. According to Her Magazine, Angelina and Jennifer Aniston only ever met once before Brad and Angelina got divorced. There was no need for Angelina and Jennifer to meet, as the only thing they shared was Brad.
However, Brad and Angelina cultivated a large family. Aside from their biological children Vivienne, Knox, and Shiloh, they also adopted three other children in Maddox, Pax, and Zahara. With six shared children between the two of them, Brad and Angelina aren't exactly going to live lives entirely independent of each other.
Related: Fans Cringed As Brad Pitt Thought He Was Meeting Lady Gaga, But It Wasn't Her At All
It should be expected that at some point Angelina and Ines are going to cross paths. However, that time hasn't come yet. According to AOL, Ines hasn't met Angelina yet. She hasn't even met Brad's kids yet, either. The two reportedly want to wait until their relationship is a bit more "secure" before Ines meets any of Brad's children. Brad does think his relationship with Ines is for the long run, though, so that could be sooner rather than later.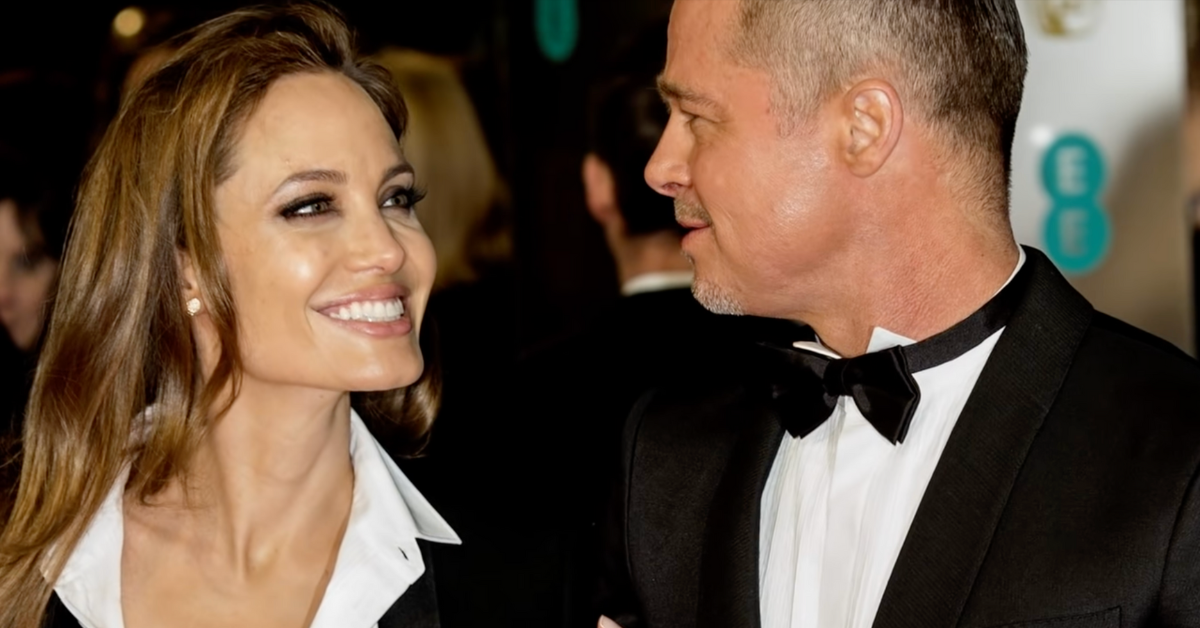 While Angelina hasn't met Ines yet, that hasn't stopped her from having personal opinions about Brad's latest lover. According to Heat Magazine, someone close to Angelina has confessed that the topic of their new relationship is emotionally "sore" to the Eternals actress.
Per that same source, Angelina really wants to meet up with Ines to discuss everything from Angelina's past with Brad to their children. She "doesn't want to stay in the shadows", and would rather tell her own side of the story. This is especially important considering that Angelina and Brad are about to go up against each other in court.
Angelina doesn't seem to have any hard feelings toward Ines, instead wanting to let the young designer know what she's getting into.
Has Angelina Jolie Dated Anybody Since Divorcing Brad Pitt?
Angelina hasn't dated as often as Brad has since the two split up. She has been pretty busy with a lot of family members to look after. She also has had a bit of an acting comeback, with starring roles in big movies such as The Eternals and Maleficent: Mistress of Evil.
Related: Angelina Jolie And Her Brother James Haven Were Very Close, But Some Believe Their Bond Is Now Broken
Before Brad, Angelina dated A-list stars such as Billy Bob Thornton and Johnny Lee Miller. Since their divorce, the only man she's been linked to has been R&B singer The Weeknd. According to Page Six, the two were just friends. The Weeknd had romantic lyrics fans thought were about Angelina, but it turns out they were just for the album's story narrative.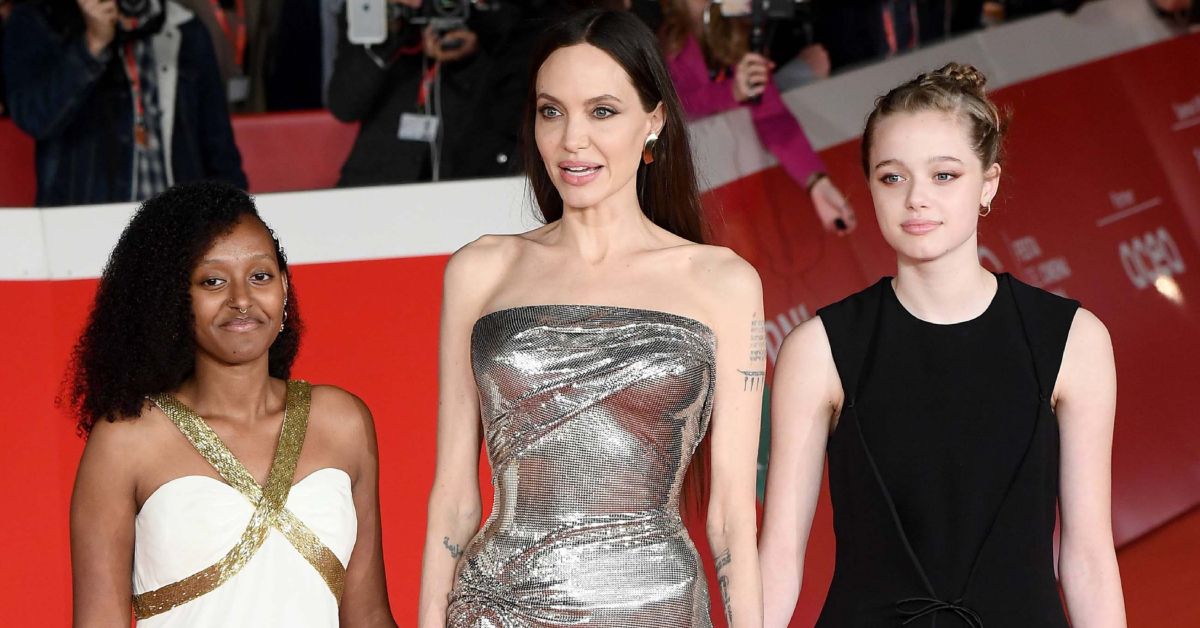 Considering The Weeknd's recent interest in acting and producing, it's most likely that Angelina was giving him some acting advice. The Wanted star has been seen as a mentor to Jenna Ortega and a bunch of other rising actors, even if she's never met any of them. Angelina has been a fashion and beauty icon, with young stars like Ortega and Elle Fanning gushing over meeting her.
While The Weeknd probably hasn't taken any fashion advice from her, he and any other actor would certainly benefit from Angelina's decades of experience.