Share and Follow
Ivanka Trump has been working to distance herself from her family in the hopes of reentering high society. However, her father, Donald Trump, who received an indictment in June 2023, isn't the only one allegedly harboring resentment toward his daughter as a result of this.
Apparently, many people in the Trump family have personal grievances against Ivanka. According to insiders, Ivanka and her brother, Donald Trump Jr.'s, relationship has reached an official low point.
Ivanka's relationship with her younger brother, Donald Jr., has fallen apart. What exactly happened between them?
Why Did Ivanka Trump Distance Herself From Politics And "Betray" The Trumps?
Ivanka Trump's brothers Donald Jr. and Eric believe she "betrayed" the family, according to sources quoted by Radar Online.
"Ivanka has been declared persona non grata by all the other Trumps. And she's begun to have regrets. She didn't sign up to be a pariah in her own family," they said. "Donald was furious with Ivanka. Donnie and Eric considered her testimony a betrayal."
At least eight hours of closed-door testimony from Donald Trump's eldest daughter and White House aide, Ivanka Trump, revealed that the former president attempted to illegally reverse the results of the 2020 election.
Related: Stephen Colbert Apologized To Donald Trump During Their Rare Interview, But The Host Clearly Wasn't Taking Him Seriously
In response to her statement, Donald Trump was furious, claiming that Ivanka was "not involved in looking" at the results of the presidential election.
Similarly, Ivanka has been trying to put some space between herself and her family's legal troubles. In fact, Jared Kushner's Instagram is quite telling on their journey together, totally away from politics.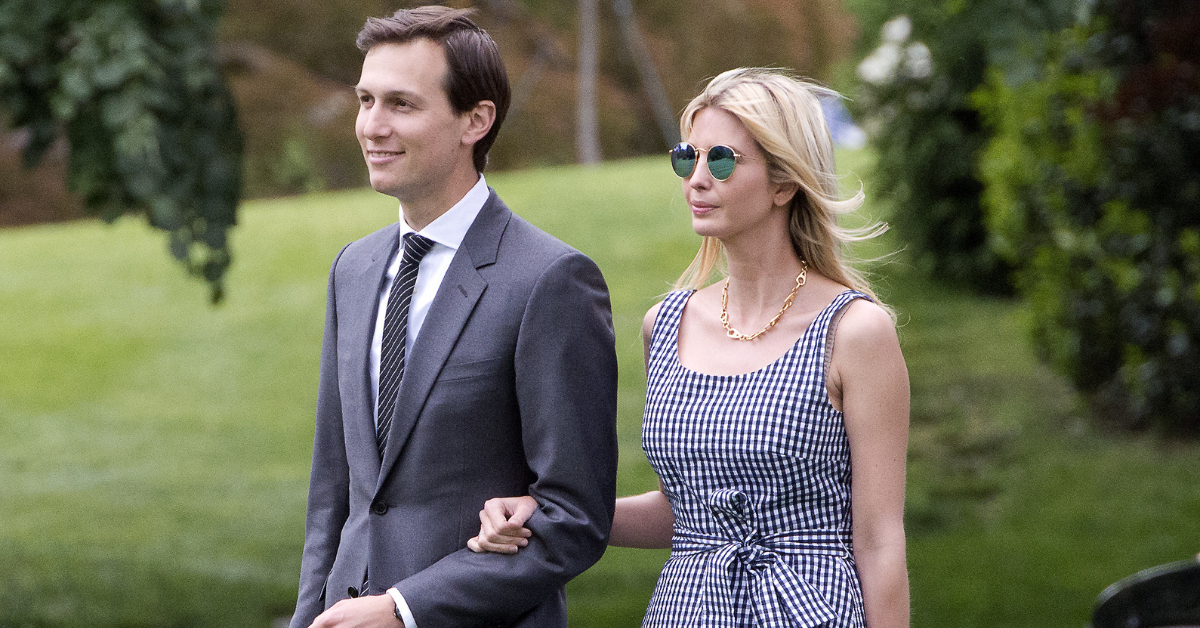 The insider spoke out about Ivanka's distance, saying, "The Trumps believe she and Jared have chosen sides, and it ain't with them. It's with all their glittery, gala-going friends who don't happen to like Donald all that much."
Given that Donald is somewhat unliked by industry higher-ups, especially late-night show hosts like Conan O'Brien and Stephen Colbert, his daughter is serious about staying away from negative associations.
An analyst for Newsweek speculated that sibling rivalry was brewing when Ivanka fired the attorneys representing her brothers and hired her own.
Ivanka Trump Snubbed Donald Trump Jr.'s Fiancée By Cropping Her Face From A Portrait
After receiving backlash for excluding Kimberly Guilfoyle, the fiancée of Don Jr., from images of the family wedding over the weekend, she quickly fixed the mistake. But without removing the image of her original snub.
Ivanka served as maid of honor at her half-sister Tiffany Trump's wedding. In 2018, while on vacation with Lindsay Lohan in Mykonos, Tiffany met Michael Boulos, a 25-year-old billionaire.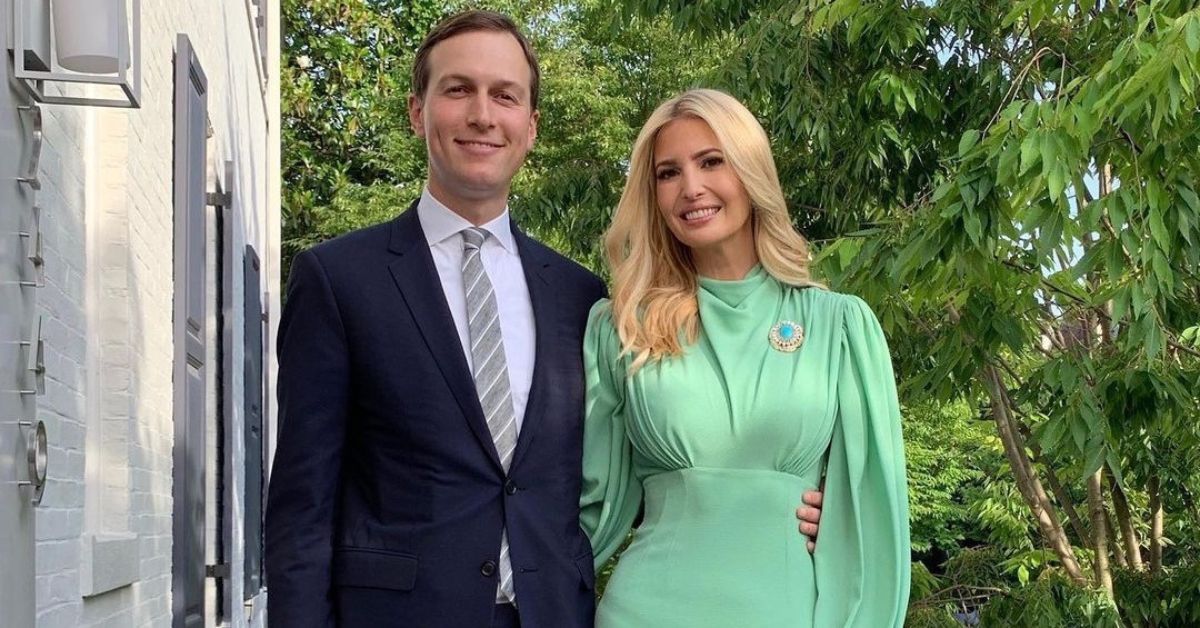 All the women wore pastels or gold, except for 53-year-old Guilfoyle, who wore black and was last in line. Some have speculated that Ivanka's decision to cut Guilfoyle out of the images she posted on social media was a slight to Don Jr.
After her initial social media gaffe, Ivanka posted the original photo of all six women to her Instagram story alongside heart emoticons, suggesting that she had realized her mistake.
Related: Topher Grace Did In Fact Date Ivanka Trump, But He Wasn't Overly Eager Looking Back On Their Time Together
The two reportedly spent "a lot of time together at the wedding and really have a wonderful relationship," and "Ivanka loves Kimberly and in no way would crop her out," according to sources close to her.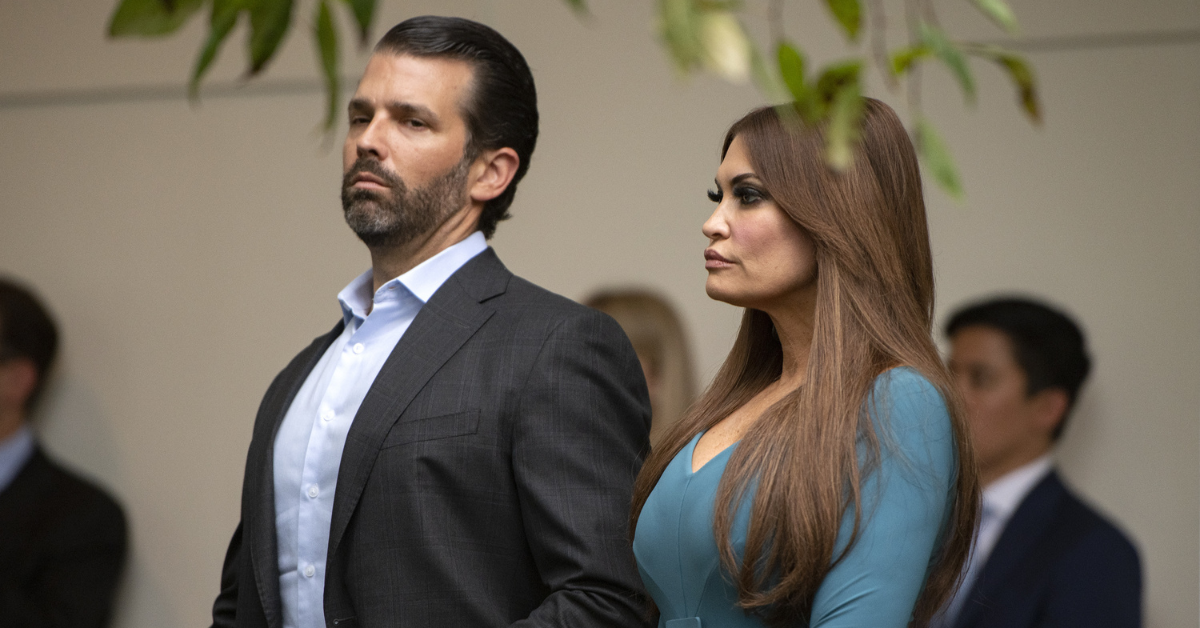 Guilfoyle's Instagram account shows that she has a close relationship with her almost-husband, so was Ivanka's mistake really a mistake? Or a hint?
The source went on to say, "The two women are very close, and Kimberly has really become part of the Trump family. When Ivanka realized what had happened, she immediately reposted the photo."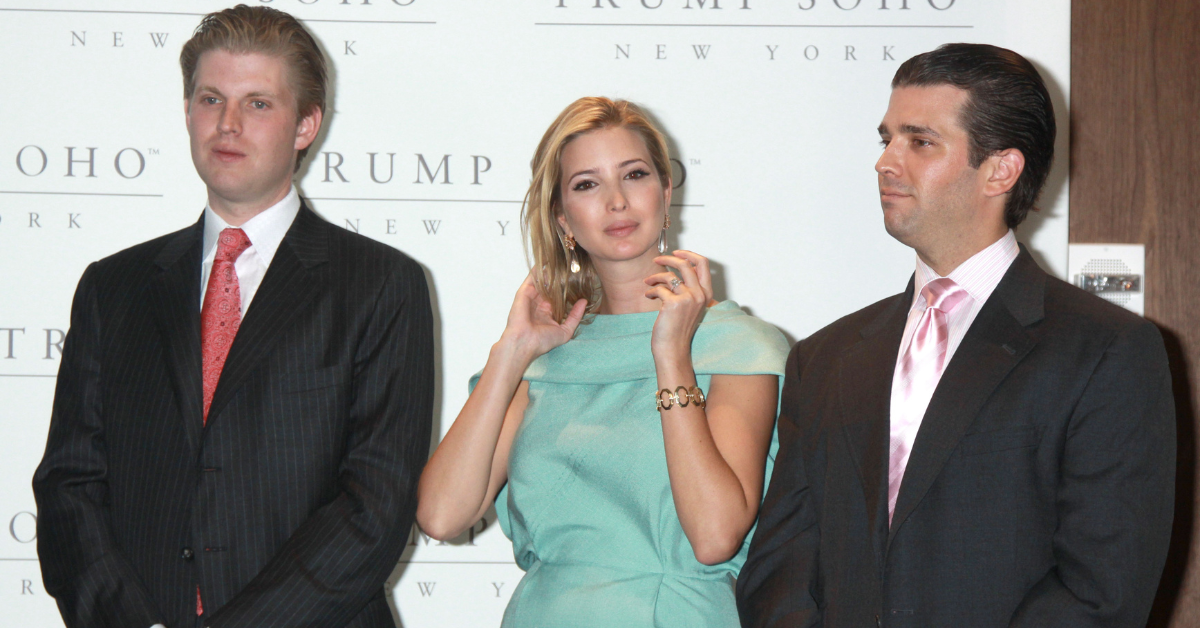 Ivanka did not remove the initial post; instead, she simply posted the original image on her Instagram story four hours later, followed by a video of the former president teaching her how to play golf.
When she wants to make a point, Ivanka certainly has the social savvy to pull off a well-staged event. But, since the cropping scandal, she hasn't publicly supported Guilfoyle in any way.
Were Ivanka Trump And Donald Trump Jr. Not Supportive Of Donald Trump's Re-election Campaign?
In November 2022, Donald Trump officially began campaigning for the presidency in 2024. Reports have noted that Trump's two eldest children, Don Jr. and Ivanka, were absent from their father's big night, and many have criticized the "low energy" announcement.
Don Jr. and Ivanka have been vocal in their support of their father's previous political campaigns. However, things seemed different this time around.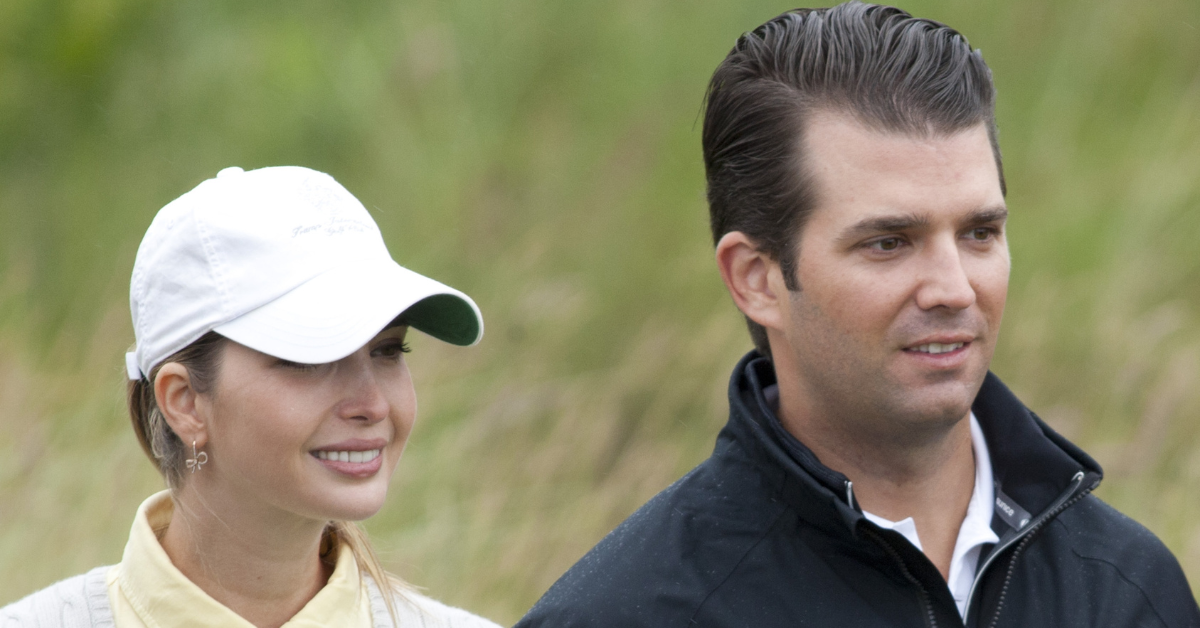 According to Don Jr., he was out fishing when the announcement was made, and he was unable to get a flight back because of the bad weather. However, the special news had already been made public when he attended his younger sister Tiffany's wedding at Mar-a-Lago that weekend.
"Is he that desperate to go for just a quick little hunting trip that he missed his father announcing a run for president?" NewsNation host Dan Abrams questioned. "It's a little hard to believe."
On the other hand, Ivanka announced that she is stepping away from politics.
"I love my father very much. This time around, I am choosing to prioritize my young children and the private life we are creating as a family. I do not plan to be involved in politics," she told Fox News Digital in an interview.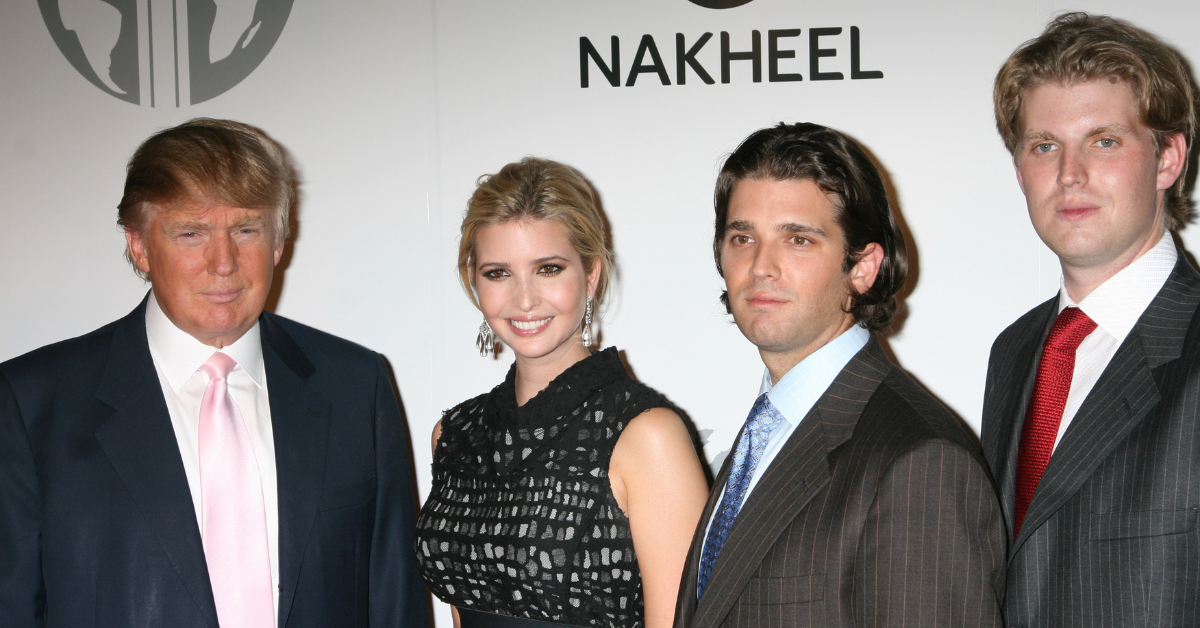 "While I will always love and support my family, going forward I will do so outside the political arena," she added.
Michael Cohen, Donald Trump's ex-attorney, speculates that something may have happened between Trump Jr. and his father before the announcement that caused him to be absent.
Related: Donald Trump Jr. Spent 11 Hours In Jail And Most Fans And Critics Of The Family Don't Even Know Why
"The whole thing makes no sense when it comes to Don. But their relationship has always been contentious," Cohen added. Cohen believes Ivanka's intention has been clear, while Don Jr.'s is a bit hazy.
The eldest of Donald Trump's five children, Donald Trump Jr., recently admitted to Barbara Walters of ABC News that he has sought to avoid using his family name because of the association it has with his father's real estate business in New York City.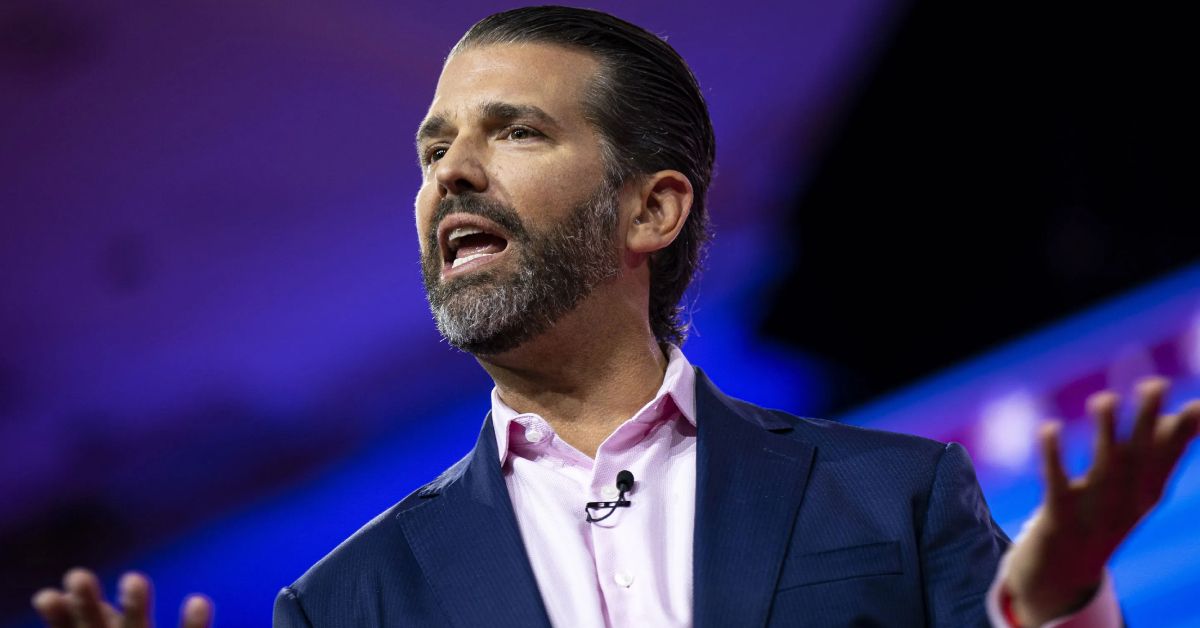 "I'd be lying if I said I didn't, especially when I was younger," Trump Jr. said in an interview alongside his sister Ivanka Trump. "There were times when you just, you didn't want to have to deal with everyone making those assumptions, however ignorant they may be."
He continued, "I'd go, say, introduce myself as just Don, or sometimes I'd avoid the last name at all."
It would appear that Ivanka and Donald Jr. are united in their desire to avoid the limelight. Ivanka maintains personal rather than professional relationships with her siblings.
Despite the chaos of accusations, scandals, and sibling rivalry, both brothers and sisters are working hard to maintain their close bond.
Share and Follow