Share and Follow
Highlights
Zac Efron learned to ride a motorcycle from Tom Cruise, who personally taught him for two hours at his house.
Efron sought career advice from industry veterans, including Tom Cruise, to navigate his transition from child star to adult actor.
Zac Efron once had a near-death experience while cycling with Hugh Jackman, narrowly avoiding a collision with a double-decker bus.
In New Year's Day, Zac Efron plays a bike messenger who decides to help an office worker (Michelle Pfeifer) complete her list of New Year's resolutions. Efron looks like a complete natural zipping around New York on a Vespa, but he was actually taught by Tom Cruise.
The Greatest Showman appeared on Late Night with Jimmy Fallon in 201 and told the amazing story about how the Mission: Impossible star ended up teaching him how to ride a motorcycle.
"We were at a party and he says, 'Hey man, do you ride motorcycles?'" Efron explained. The High School Musical star said he told Tom Cruise he did not know how to ride a bike. Cruise then proceeded to invite him to his house to learn.
"I hung out with Tom the next day, and he literally sat there for two hours and showed me how to ride a motorcycle. It's just a testament to the kind of guy he is," said Efron.
Zac Efron Learned To Ride A Motorcycle At Tom Cruise's House
The Top Gun actor extended an invitation for Zac Efron to visit his home. This included a tour of Tom Cruise's hangar that houses the actor's collection of bikes, including the Triumphs he rode in the Mission: Impossible movies.
Speaking to Details magazine, the Charlie St. Cloud star isn't sure why Cruise made the offer, but he appreciated it nonetheless. "I don't know. I don't even want to know. It's just so cool that he gave a s***, the fact that he cared at all. No one else did that."
Related: Tom Cruise Confessed That He Might Have Broken The Law In Some Of His Films
He added, "He made so many great movies. I get the feeling that he works really, really hard. It didn't come from swagger with him. It came from dedication, hard work."
"You see it in the way he physicalizes everything. You watch The Last Samurai and that's him! He's really doing that." Cruise is famous for his film stunts. On the recent Mission Impossible: Dead Reckoning set, the star revealed that he did 13000 motorbike jumps to train for a huge scene that sees him riding onto a moving train.
He would later ride motorcycles in a number of movies, including 2017's Baywatch. It looks like Tom Cruise's masterclass had a long-lasting impression on Efron's career.
Zac Efron Went To Tom Cruise For Career Advice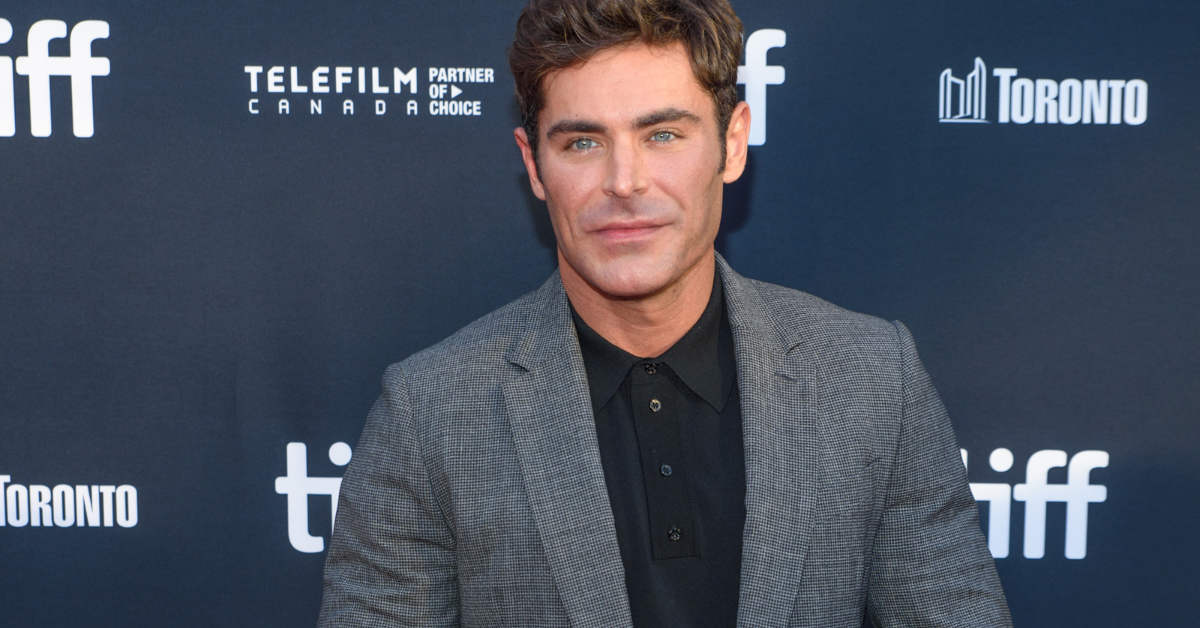 Zac Efron gained fame in High School Musical and has struggled to transition from child star to adult actor. He went to industry veterans to get advice, including Tom Cruise.
"I won't talk specifically about those conversations, but I think they were pretty candid and common sense-driven," Efron explained.
Related: Brad Pitt Had This To Say About Tom Cruise's Penchant For Dangerous Stunts
"You have to be aware — and I am — of who you are and what you bring to the table, and even more importantly, how you are perceived," he added. "You really have to take into account what your place is, how you can shape that to what you want it to be in the future and what the steps are to get there."
One of those career steps was to star in Scott Hicks' adaptation of Nicholas Sparks' novel The Lucky One. Efron plays a veteran of the Iraq war struggling to come to terms with his experiences. His other more mature roles include appearing alongside Nicole Kidman in the Paperboy and playing Ted Bundy in
Extremely Wicked, Shockingly Evil and Vile.
"I knew it was going to be outside my comfort zone and I did question whether or not I could pull it off, but it's the sort of opportunity you don't really pass up."
The Bike Ride With Hugh Jackman That Nearly Killed Zac Efron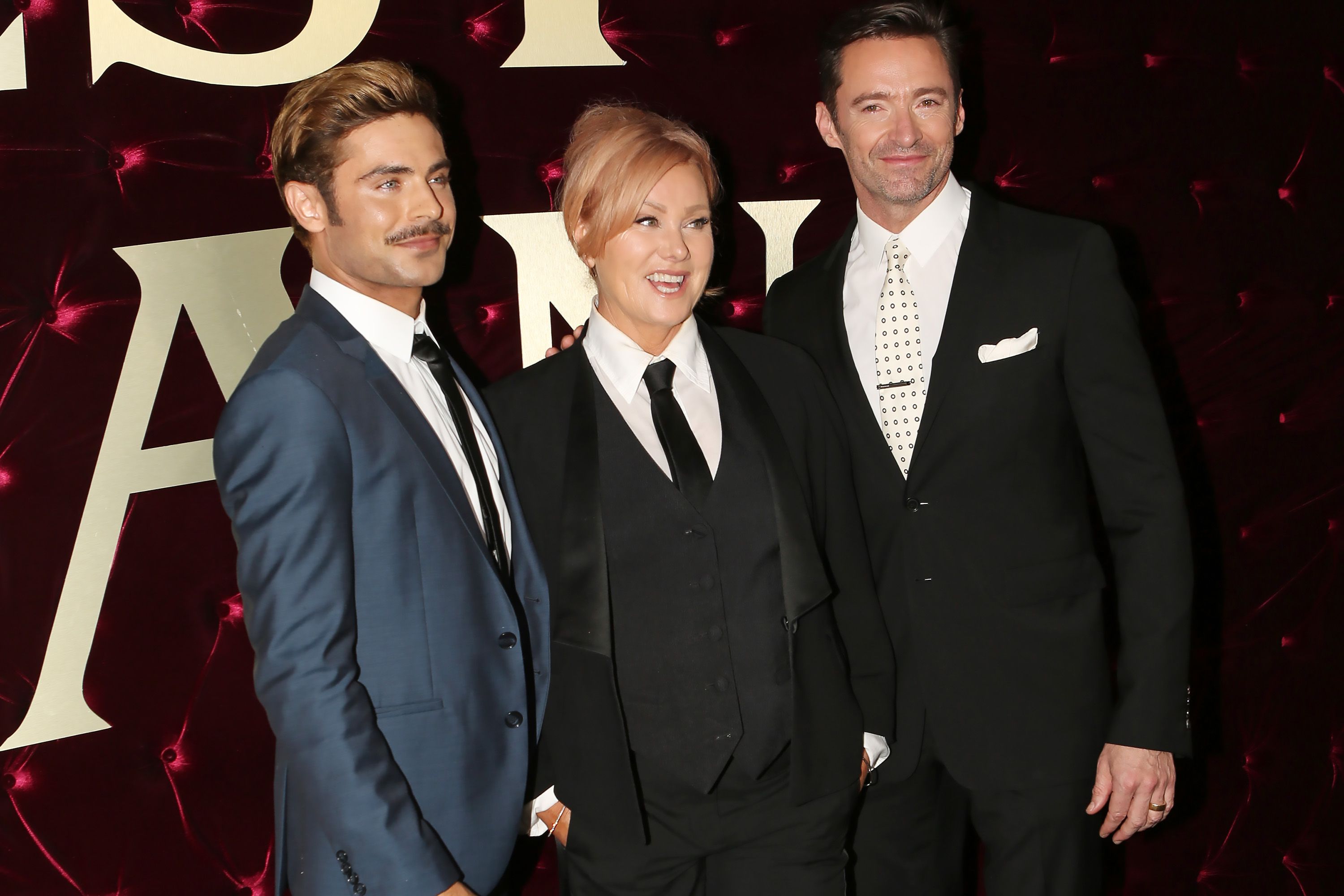 While promoting The Greatest Showman, Zac Efron and Hugh Jackman appeared on Graham Norton Show to talk about their friendships off-screen and their near-death experience together.
"I cycled with him in London, but I'm not one to ride a bike early in the morning in traffic so it turned out to be quite dangerous," Zac told the Irish chat show host. "I followed Hugh around a few cars and suddenly there was a double decker bus right in front of me. I slammed on the brakes, went under the front tire and narrowly missed death."
The Hairspray star added that Jackman was not worried by the accident. "Hugh was on the other side of the road and stuck up his thumb and just said, 'You good? Let's go,'" Efron quipped.
Related: Zac Efron Was This Disney Actress's Worst Ever On-Screen Kiss
This is not the first time Efron has been involved in an accident. Years earlier, in 2013, Efron shattered his jaw and had to have his mouth wired shut. The actor told Men's Health that he was running through his house while wearing socks and slipped, He smacked his face on the corner of a granite fountain and shattered his jaw. He was knocked unconscious and when he came to again he described his chin bone as "hanging off his face."
Before revealing the accident, many fans were concerned that the star had gone overboard with plastic surgery. The star's own mother was even concerned about his face, with many people taking to social media to declare the actor unrecognizable.
He explained in a 2021 interview that since the muscles in the face all work together "like a symphony," his masseter muscles began to overcompensate for the other injured parts. "The masseters just grew," he explained. "They just got really, really big."
He added that he hasn't let the media and gossip about his appearance affect his life. "If I valued what other people thought of me to the extent that they may think I do, I definitely wouldn't be able to do this work."
"It sucks. I almost died, but we're good," he told the outlet.
Share and Follow