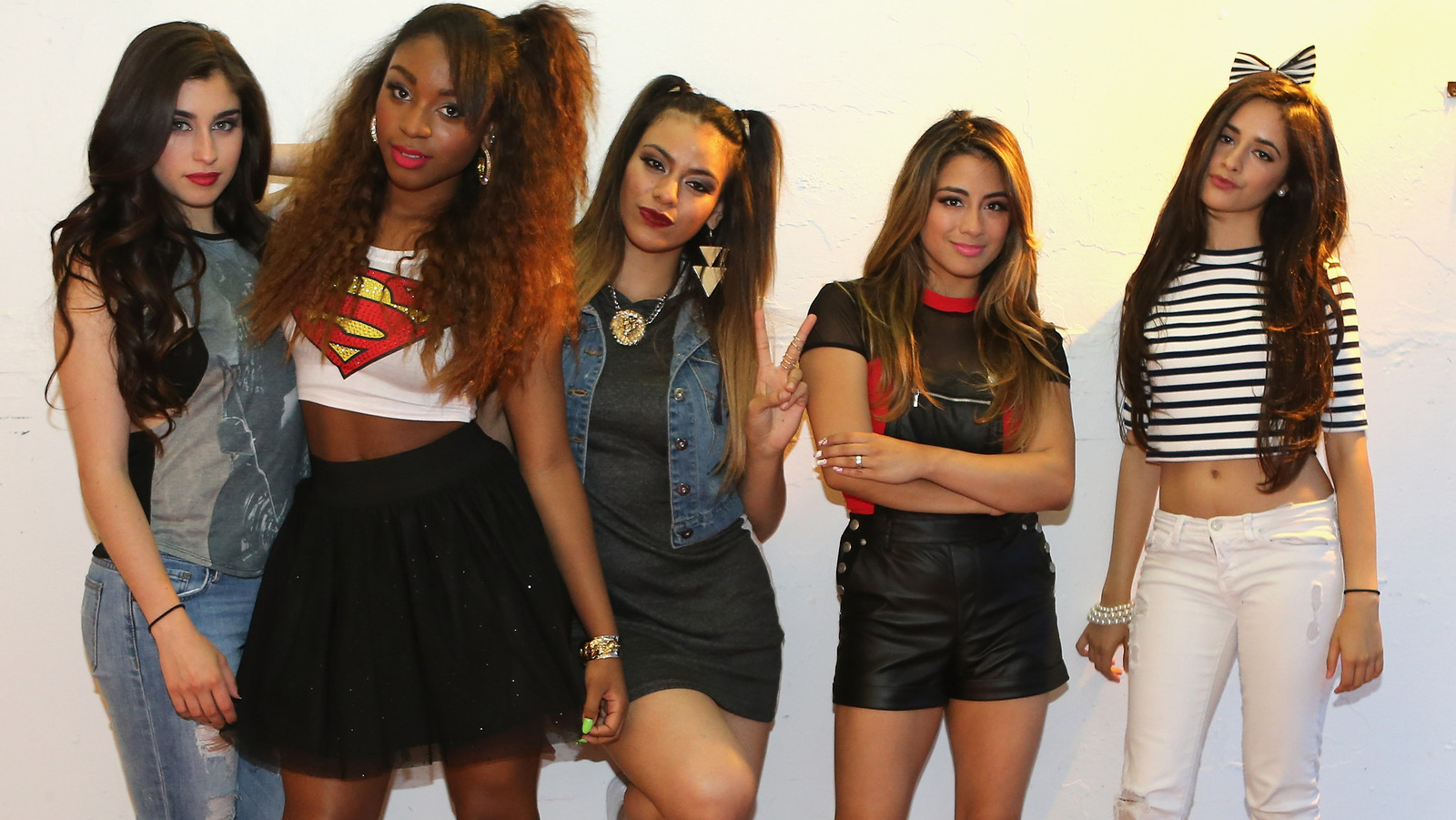 Girl bands (and bands in general) have a long history of fizzling out before their time. Sometimes, it's because of serious issues, like the death of a member in the case of G.R.L., per Billboard. Sometimes, bands break up for super petty reasons — a great example being when R&B group Xscape couldn't decide who should sing lead. Fifth Harmony's downfall began when the group's unofficial lead singer, Camila Cabello, left the group in 2016. Worse, the way Fifth Harmony announced her departure caused tension between Cabello and her group members.
While Fifth Harmony's official statement asserted that Cabello's "representatives" informed the band that she was leaving, per E! News, Cabello's version of events differs. In a Twitter post, Cabello implied that she'd not intended to leave Fifth Harmony "this way." Instead, she desired to pursue solo material while still in the band — a sentiment she echoed in a 2018 feature with The Edit (via Entertainment Tonight).
Following Cabello's departure, Fifth Harmony continued as a foursome, releasing their third album, "Fifth Harmony," which included tracks such as "Angel," Down," and "He Like That." However, they couldn't replicate the success their previous album brought them. Their self-titled last album, "Fifth Harmony," only made 46,000 sales during its debut week compared to the 74,000 sales of their previous attempt, "7/27," per Double Down (via That Grape Juice). "Fifth Harmony" was also met with lackluster reviews from music critics.