Quick Links
The Amazing Story Behind The Bangles' "Eternal Flame"
Why Did Susanna Hoffs Sing "Eternal Flame" With Nothing On?
In the music business, there are a lot of one-hit wonders who disappear from the spotlight as quickly as they rose to prominence. Thankfully for the members of The Bangles, the immensely talented band was able to release a slew of hit songs that make them relevant to this day.
Thanks to the fact that The Bangles released so many hit songs, it seems like only a matter of time before one of the band's songs becomes a viral hit again the way "Running Up that Hill" did. Still, even among the long list of celebrated songs The Bangles released, some of them stand out as especially good.
A perfect example of one of The Bangles' songs that is truly fantastic is their ballad "Eternal Flame". For proof of that fact, all you have to do is keep in mind that the song has been covered multiple times.
Given how popular "Eternal Flame" became, it makes sense that fans of the song still listen to it decades after it was released. With that in mind, it is fascinating to know that most fans of The Bangles' fans have no idea that Susanna Hoffs recorded her vocals for the popular song without any clothes on.
The Amazing Story Behind The Bangles' "Eternal Flame"
When a song truly passes the test of time, fans continue to want to know more about it decades after it was released. As a result, every so often there are articles published that reveal how those incredible songs came to be.
In 2021, The Guardian published a piece that revealed the story behind The Bangles' song "Eternal Flame". For that article, the Guardian's Amy Fleming spoke to the member of The Bangles who always got the most attention, Susanna Hoffs, and one of the people who wrote "Eternal Flame", Billy Steinberg.
Related: These '80s Stars Left Showbusiness For Good
Any time a song goes on to be a huge hit, it is interesting to examine what led to the song's success. However, the stories behind how some hit songs were written aren't that interesting. At least, that is the unless you are a musician who understands music production or if you enjoy hearing guitarists talking about riffs endlessly.
As it turns out, the story behind how "Eternal Flame" was written revealed some fascinating facts. A perfect example of that is that Hoffs revealed the song's title and lyrics were inspired by Elvis Presley, in a roundabout way.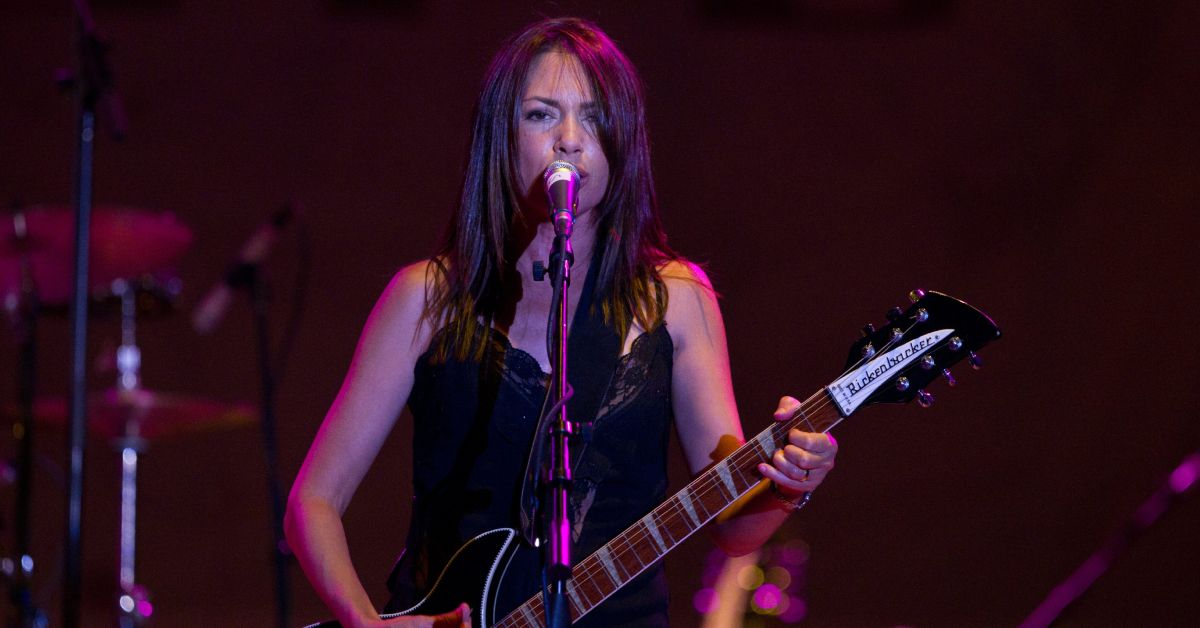 "I went over to Billy's house and was telling him about a Bangles trip to Graceland, in Memphis. When we got to Elvis's grave, we started recreating Spinal Tap singing Heartbreak Hotel there when we noticed that the eternal flame by the grave was out because it was raining. Billy said: 'Wait, eternal flame? That is a great name for a song.' Within about an hour we had the lyrics."
Later in the same article, Hoffs revealed how passionate she was about "Eternal Flame". "My enthusiasm and excitement about the song were so great that I carried the demo cassette around in my bag and would play it for anyone willing to listen."
Related: 10 Eighties Stars We (Almost) Forgot About And Where They Are Now
Amazingly enough, it turns out that Hoffs' enthusiasm for "Eternal Flame" wasn't shared by the other people working on the album the song became a part of, "Everything".
"Cut to the tense moment the band sat down with our producer, Davitt Sigerson, to vote which songs would be on the next album, 'Everything'. 'Eternal Flame' was rejected and I was heartbroken."
According to Hoffs, even after "Eternal Flame" was rejected, she couldn't let the song go, and she is the one who pushed to have it on the album.
"In the Bangles everybody played and sang and was represented creatively. Once recording the album was under way, Davitt said: 'I keep thinking about Eternal Flame and I know this wonderful keyboard arranger. Let's go over to his studio and mess around.' When the band heard the result, they decided to go along for the journey."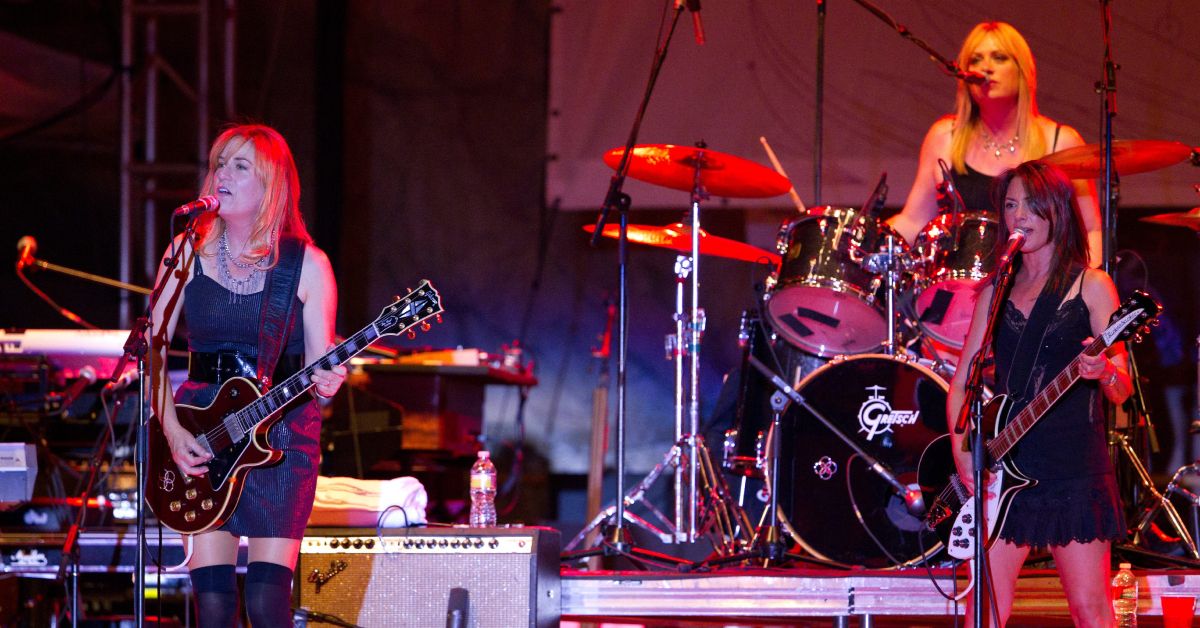 Considering some musicians can't stand their hit songs, it is refreshing to learn that Hoffs was so passionate about "Eternal Flame" that she couldn't accept the idea that the world wouldn't get to hear it.
On top of Elvis Presley partly inspiring "Eternal Flame", the song also took after songs released by another one of the greatest musical acts in history according to one of its writers, Billy Steinberg.
"Eternal Flame was retro in that it has no chorus. It is structured like an old Beatles song, with the title tagged on to the end of the verse: 'Am I only dreaming / Or is this burning an eternal flame?' The Beatles do a similar kind of thing on 'We Can Work It Out'. Instead of choruses, both songs have two bridges (or middle eights)."
Why Did Susanna Hoffs Sing "Eternal Flame" With Nothing On?
At this point, it is already very clear that the making of The Bangles' "Eternal Flame" is a fascinating story. As it turns out, however, there is still one more anecdote about how the song came to be that is both salacious and hilarious.
Related: Dirty Dancing And 19 More 80s Movies Every Girl Needs To Watch At Least Once
When Susanna Hoffs spoke to The Guardian about "Eternal Flame" in 2021, she revealed yet another fascinating fact behind the making of the song. According to the popular and talented singer, "Eternal Flames'" producer, Davitt Sigerson, tricked her into recording her vocals for the song without any clothes on.
"Davitt had recently produced Olivia Newton-John and pranked me by telling me she did her best vocals in the nude. I imagined it would feel like skinny dipping –vulnerable yet freeing – and I decided to try it. Nobody could see me; there was a baffle in front of me and it was dark."
Hoffs continued, "After the first song went so well, I became superstitious about it, like in sports where you have to have your rabbit's foot, and ended up compelled to skinny dip my way through most of the album, including Eternal Flame."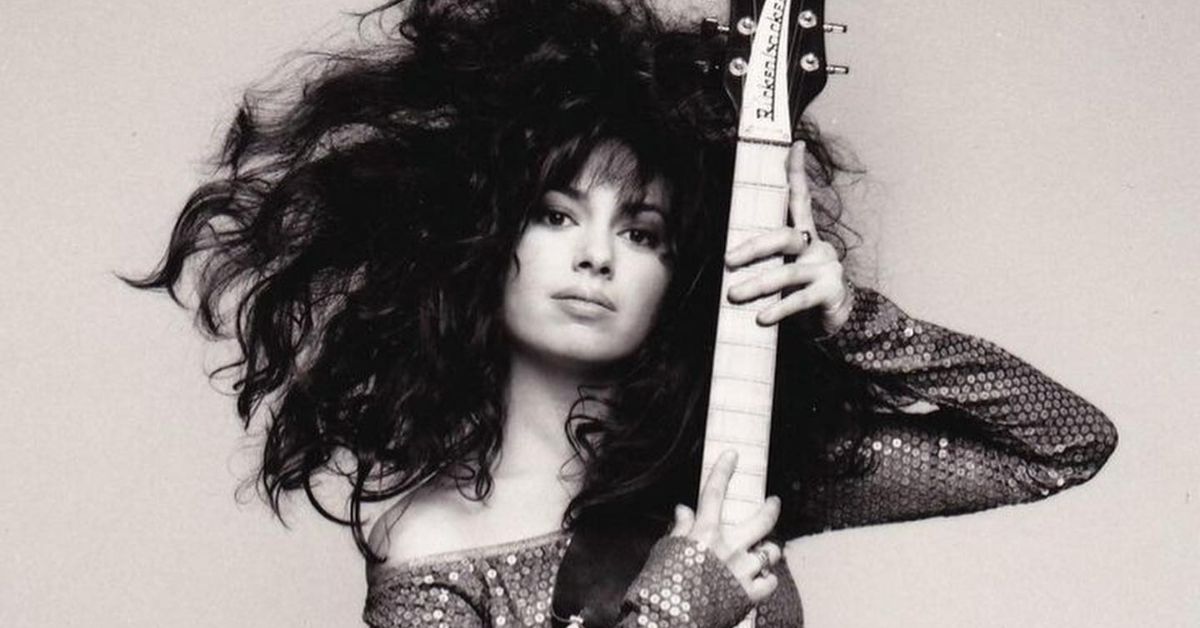 If Hoff's story ended with her being pranked into singing with nothing on where other people could see her, that would be a disturbing story. Since Hoffs said that she was hidden from view, it is pretty funny.
Looking back on that story, it is amazing that more people don't know about it. After all, since Hoffs has always been celebrated for her beauty, and she still is to this day, you'd think that story would have become the thing of legend.