Share and Follow
What has Brad Pitt said about the unscripted kiss he shared with Margot Robbie in their 2022 film Babylon? Pitt is one of Hollywood's A-list stars, and has worked on numerous successful films over the years. He has also gotten plenty of headlines for his personal life, including his divorce from Jennifer Aniston, as well as his and Angelina Jolie's bitter split.
Related: Margot Robbie, Leonardo DiCaprio and Brad Pitt All Had The Same Answer When Asked If They Ever Secretly Watching Their Own Film In Theaters Like Tom Cruise
While filming writer/dirctor Damien Chazelle's period drama, Babylon, Margot Robbie (Nellie LaRoy) planted a kiss on Brad Pitt (Jack Conrad), which wasn't included in the script. Robbie also received some backlash for her comments about the improvised kiss. However, Brad Pitt has spoken up for his Babylon co-star, Margot Robbie. It seems the actor might have been aware that his co-star was planning to kiss him, even though it wasn't included in the film's script.
Margot Robbie Gave Brad Pitt An Unscripted Kiss In The Film 'Babylon'
Margot Robbie and Brad Pitt have worked together before, on films The Big Short and Once Upon a Time… In Hollywood. As a result the two have developed a friendship, and are probably fairly comfortable with each other when working together on a project.
During her audition for The Wolf of Wall Street, Robbie stunned everyone with one move, especially Leonardo DiCaprio, (who both Robbie and Pitt have worked with several times) and it helped her land her break-out role. Robbie once failed to land a role on American Horror Story: Asylum, however, despite giving an impressive audition.
The Amsterdam actress faced some backlash after she discussed planting an unscripted kiss on Brad Pitt while they were filming director Damien Chazelle's 2022 film, Babylon.
During an interview, Margot Robbie gushed about her smooch with Pitt, mentioning it had been "improvised", and joking that she might not have had another opportunity. According to E! News, Robbie said, "Did you know that was improvised? That wasn't in the script. But I thought, 'When else am I gonna get the chance to kiss Brad Pitt? I'm just gonna go for it.' It was great."
Robbie also added that she felt it was something her character would have done. "I said 'Damien I think Nellie (LaRoy) would just go up and kiss Jack (Conrad)'. And Damien was like, 'Well, I think she, well she could-wait, hold on, you just wanna kiss Brad Pitt!' And I was like, oh, so sue me," Robbie joked.
The Barbie actress continued, "This opportunity might never come up again, and he was like, 'It does work for the character'. And I was like, 'I think so'."
Related: Brad Pitt And Margot Robbie Forgot They Were In This Movie Together
She commented that director Damien Chazelle agreed the move worked. "So then, I did it the first time, and then we finished that take, and I was like 'Thanks Damien,' and he was like, 'no do it again, that really works.' I was like, 'Oh, great.'"
She added that Brad Pitt wasn't the only celebrity she'd planted her lips on in the film, "I actually kissed Katherine [Waterston] as well, but I don't know if that made the cut."
Although their kiss wasn't planned, it wasn't completely without consent, as Brad Pitt has revealed they had spoken about the possibility of adding it in before shooting.
What Has Brad Pitt Said About Margot Robbie's Unscripted 'Babylon' Kiss?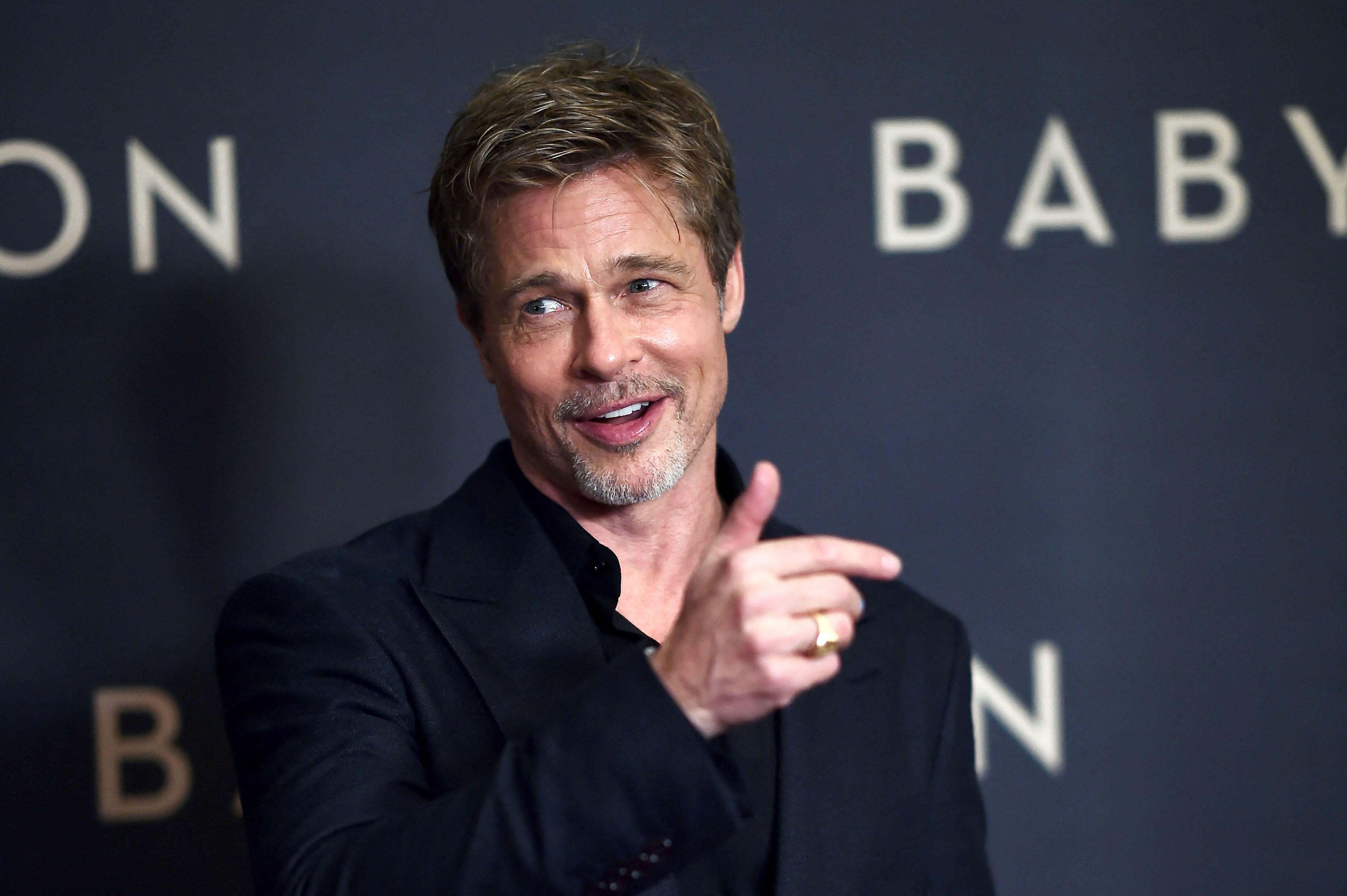 After it came out that Margot Robbie and Brad Pitt's kiss in the film Babylon was unscripted, Robbie started receiving some backlash for kissing the Seven actor without his consent.
Read Related Also: Why Tristan Thompson Still Lives With Khloe Kardashian After Their Split
Brad Pitt has come forward himself to defend the I, Tonya actress giving him an unscripted kiss in Babylon. While talking to Entertainment Tonight, someone asked the Bullet Train actor if his co-star had "snuck the kiss in".
One reporter questioning Pitt commented, "She wasn't supposed to kiss you, and she kissed you." Pitt replied, "No, not necessarily. There's always room for character interpretation."
Pitt has defended Robbie, who implied she surprised her co-star with a kiss during filming. But apparently the Fury actor knew about it beforehand. Pitt has mentioned he also brought it up as an idea for her character.
According to Outlook India, during an interview with The Project, the Inglourious Basterds actor said, "No (it wasn't scripted.). I had asked for it, if we can write that in."
He also mentioned that Robbie's character locked lips with several people in the film. "You know when was I gonna get a chance to do this again? And we did it. I might add too that Nellie (Margot's character) kisses 15 people in this movie."
During an interview with Access Hollywood, Pitt elaborated further on what happened. Asked about The Suicide Squad actress sneaking in a kiss, Pitt said, "When else am I gonna get a chance? So, yeah let's have this."
He added, "We've been in three films together, and this is the first time we've had a scene together."
What Else Has Margot Robbie Said About The Kiss?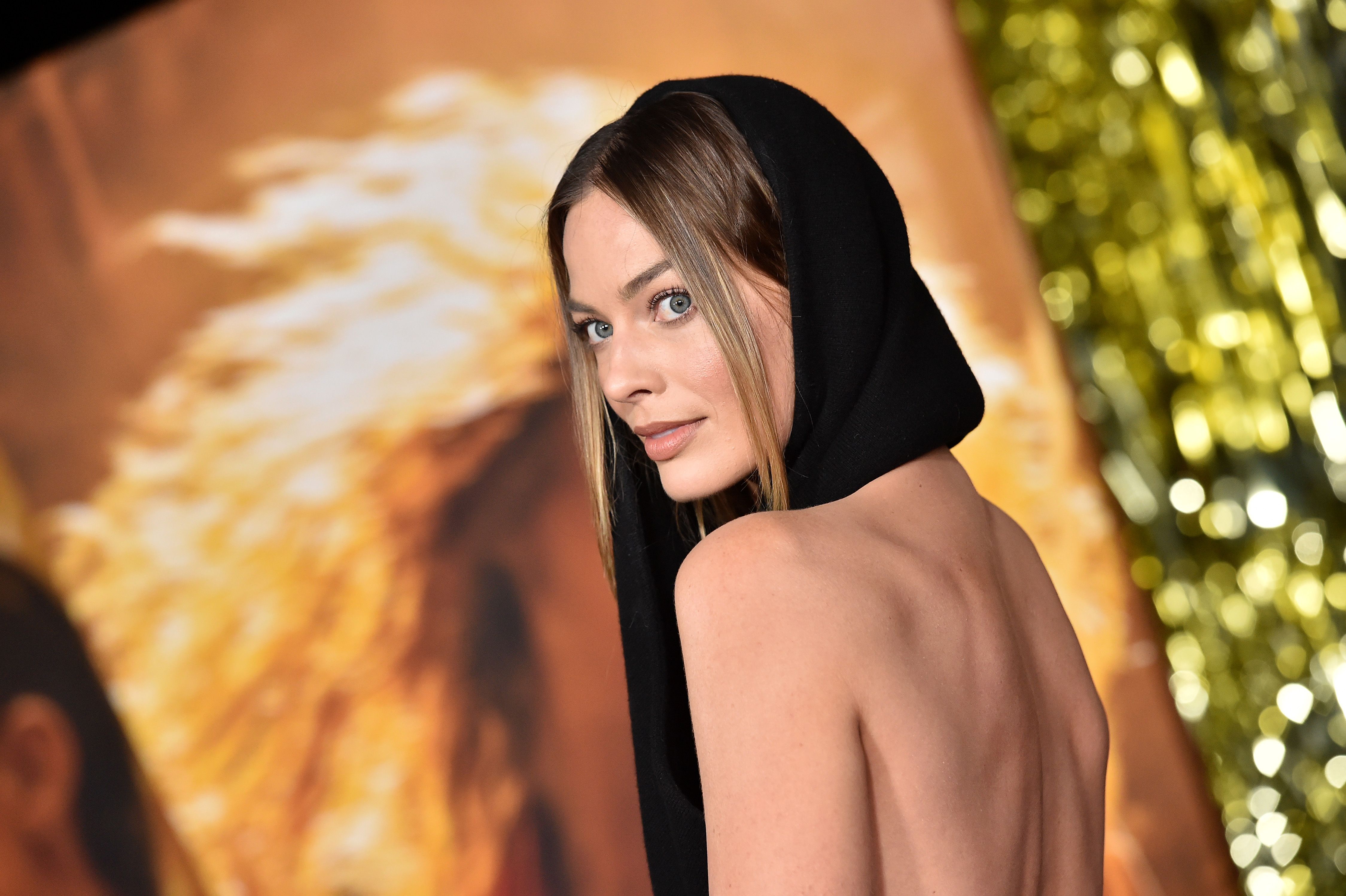 When Margot Robbie planted an unscripted kiss on her friend and co-star, Brad Pitt while they were filming Babylon, it seems he was aware of it before it had happened, and both have said they felt Robbie's character would do it, even though it wasn't included in the script.
Robbie has defended the move, and told Entertainment Tonight the cast of Babylon was "all good." She added, "We all established our boundaries before making this movie, because it's a movie that really pushes boundaries in a lot of ways."
Robbie also spoke to W Magazine about the kiss. She explained, "In Babylon Nellie kisses a lot of people. I actually improvised a kiss that wasn't in the script."
"We were doing a party scene, and Nellie goes up to Brad Pitt's character and Katherine Waterston's character (Estelle, Conrad's third wife), and I was like, 'F*** it.'"
Related: What Are Critics Saying About Brad Pitt And Margot Robbie-Starrer Babylon?
She continued, "I'm just gonna kiss them and see what happens. They were a little bit shocked, I don't know if it made it into the movie."
Pitt has also raved about Robbie's performance in the film, saying the star did an incredible job in the role of Nellie LaRoy. About her giving him that kiss, he said, "Believe me, that's the tamest thing she does in this. She's on fire in this. It's the best I've ever seen her."
Share and Follow