Share and Follow
Jack Black, one of the most beloved men in the entertainment industry, has put together a career for the ages. Sure, he has had some misfires from time to time, but overall, Black has lasted for ages in Hollywood thanks to being a genuinely rad dude, who knows a good project when he sees it.
Recently, Black lent his voice to The Super Mario Bros. Movie. While critics have been less than kind, the film has been a behemoth at the box office. Not only has the movie raked in over $1 billion globally, but it has also given way to an unlikely musical hit on the Billboard Charts.
That's right, Jack Black's "Peaches" has been putting in work since the film was released, and we have details on how its fared so far, and why fans of Black's aren't surprised that he propelled a song to success.
Jack Black Is No Stranger To Hits, Thanks To His Time In Tenacious D
Black's band, Tenacious D, burst onto the scene with their self-titled debut album in 2001, an explosive musical masterpiece that showcased their unique blend of hard rock and tongue-in-cheek lyrics. The album featured iconic tracks like "Tribute," a heartfelt tribute to the greatest song in the world, and "Wonderboy," a tale of a hero with the power to rock your socks off.
Their second album, "The Pick of Destiny," arrived in 2006 like a thunderbolt from the gods of rock. Inspired by their cult classic film of the same name, the album delved into the mythos of Tenacious D, chronicling their quest for the legendary guitar pick that would grant them unparalleled musical prowess.
Tenacious D's discography also includes a handful of memorable singles, such as "Rize of the Fenix" and "To Be the Best." These gems perfectly encapsulate the band's unwavering commitment to creating hilarious and catchy rock tunes that are destined to linger in your brain long after the music stops.
Beyond their musical ventures, Tenacious D conquered the silver screen with their self-titled film in 2006. The movie chronicled their rise to fame, packed with rock 'n' roll madness, outrageous adventures, and cameos from legendary musicians.
The band has been gone for stine time, but never fear, Tenacious D fans, instead of simply resting on their laurels, the D is back!
Related: Jack Black Suffered An Injury While Filming 'Tropic Thunder'
Peaches From The Super Marios Bros. Movie Has Become A Billboard Hit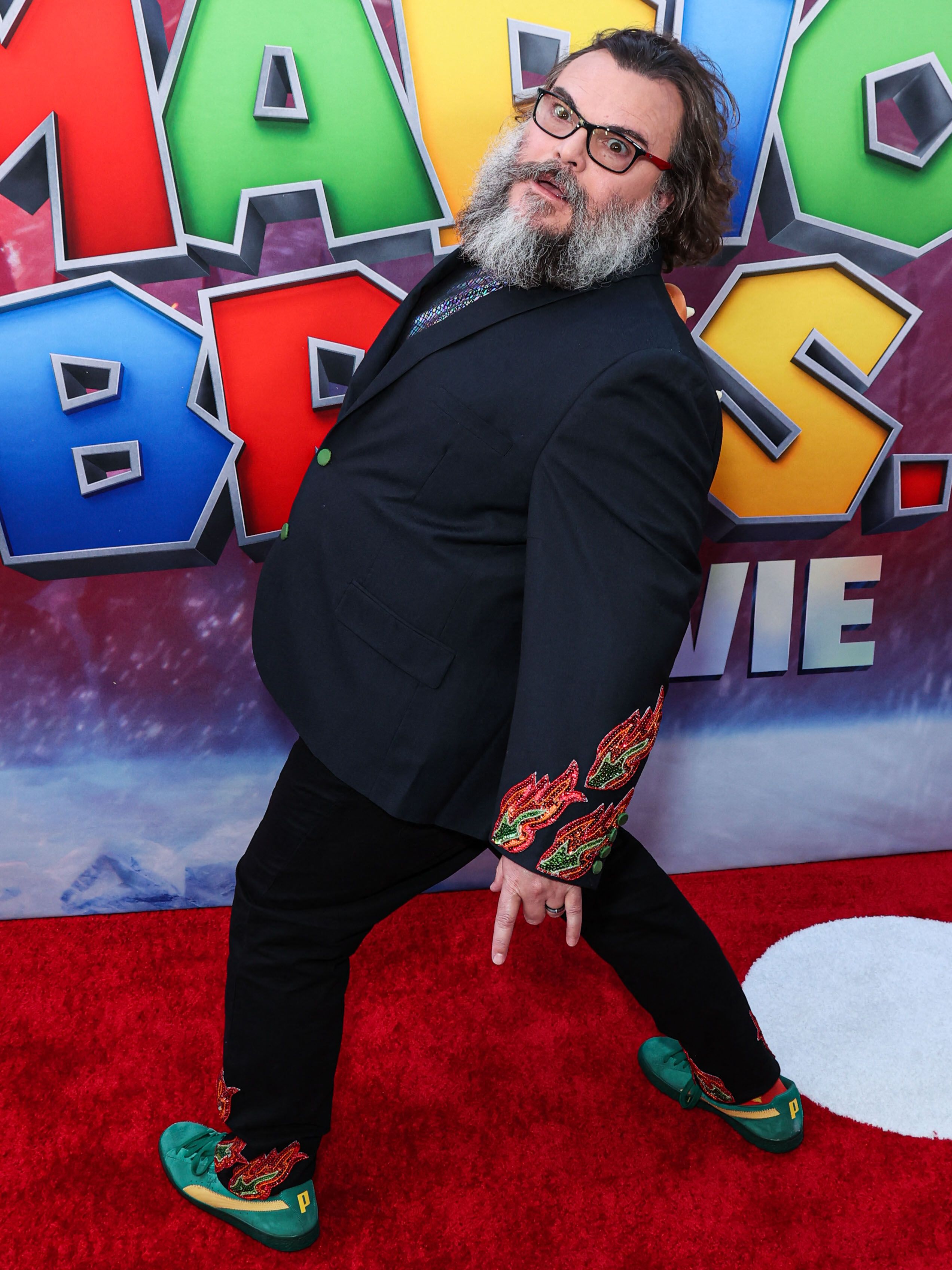 Jack Black's musical magic has driven him back to the Billboard charts, but this time, Black has done so as a solo act, as part of his performance for this year's box office mega hit, The Super Mario Bros. Movie.
Per NME, "The track, which is sung by Black's character Bowser to Princess Peach, voiced by Anya Taylor-Joy, has debuted at Number 83 on the chart with 5.8million US streams and 6,000 downloads in its first week. The music video for the song has also clocked up over 18million views, according to Billboard."
Since then, the track has climbed up to the number 56 spot, inching ever closer to Top 40 status, which would be a major win for both Jack Black, and the movie itself.
Of course, those who have been following Jack Black for some time are well aware of the fact that the man has already found success in music.
Related: Did Jack Black Actually Have A Crush On His Wife In High School?
Tenacious D Is Back, And Everyone Wants More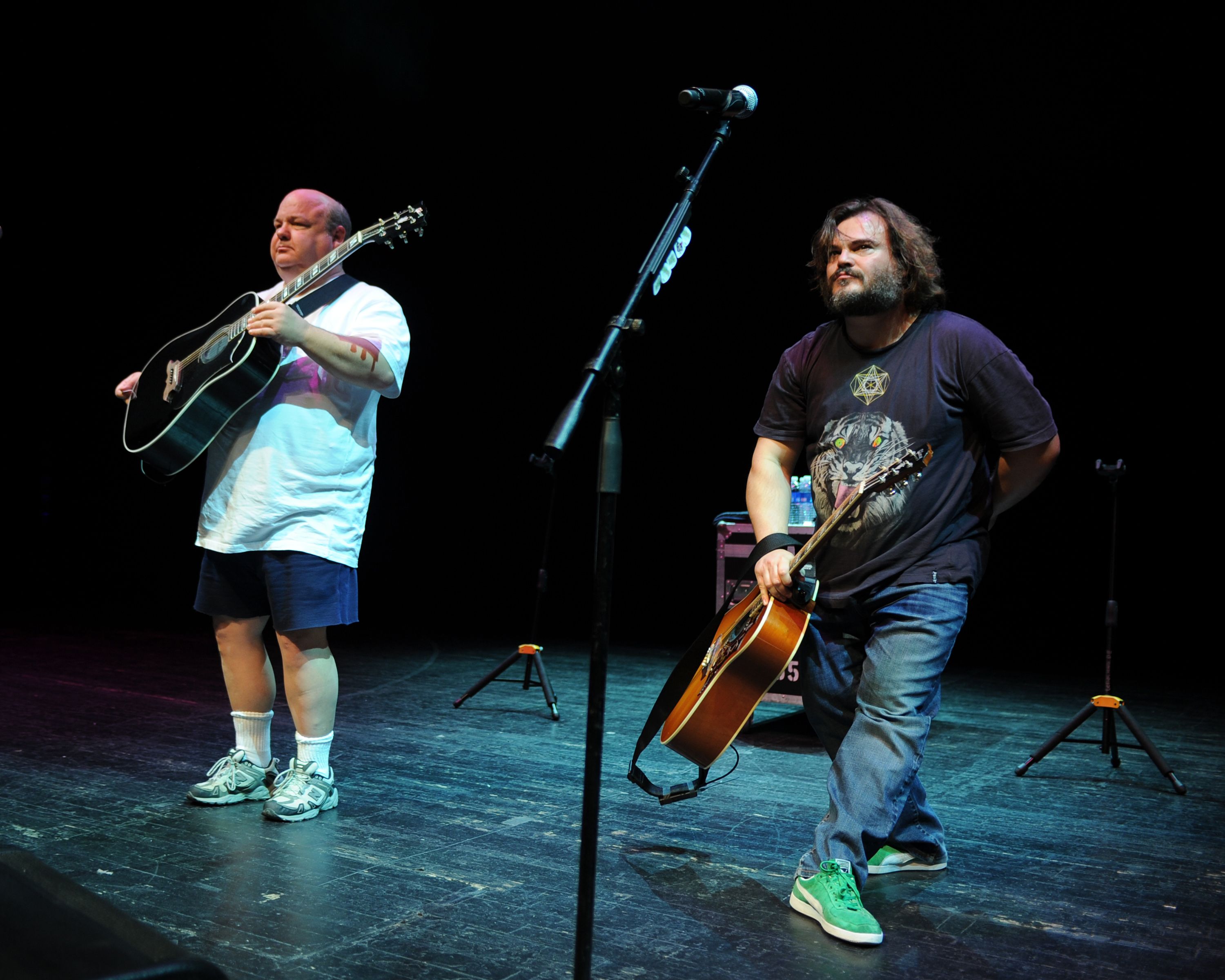 According to Pitchfork, "Tenacious D have released the new song "Video Games," produced by John Spiker. On the track, Jack Black sings about how he doesn't play video games… except for God of War, Red Dead Redemption 2, and Fallout 4. At the song's close, Black says, "That it; that's the one. It's on the album."
This album is a nice nod to both Black's history, as well as his YouTube channel, Jablinski Games, which recently saw a revival on the platform.
"It's about growing up and leaving childish things behind…. But then realizing that video games are more than just mindless toys…. In fact, they can be a true expression of huge ideas that belong in the pantheon of great works of art! It's about time someone defended the honor and integrity of this bold new horizon. Leave it to the greatest band in the world… Tenacious D!!!," said Black and band mate, Kyle Gass about the song.
The song has already earned over 14 million streams on YouTube since its debut, a fantastic showing for a band making a comeback after being away for several years. This new album will make the band's first effort since 2018's Post-Apocalypto.
Related: Who Are The Bright Young Stars From Jack Black's New Space Age Comedy?
Jack Black's musical resurgence has been met with a lot of love from fans, both older and younger. Let's just hope that Tenacious D's new album is as fun and as loved as "Peaches" has been. Given the band's history, and Black's playful nature, we can only imagine how fun this album will be.
Share and Follow