David Duchovny had a memorable run on Californication as Hank Moody. Although the show came to an end after seven seasons, the actor had fond memories looking back, and admitted that the finale for the drama was a lot more enjoyable compared to his last episode on The X-Files.
The show ends with Karen and Hank on good terms, however Duchovny had a darker ending in mind. Given the chemistry between Duchovny and Natascha McElhone, fans were happy to see the two together during the finale.
In the following, we'll take a closer look at Natascha McElhone's relationship with Duchovny behind the scenes. Duchovny was typically praised by his former cast members, including Madeline Zima who had a memorable experience with the actor on Californication. But how did Natascha McElhone feel about her time with Duchovny?
David Duchovny Admitted That Saying Goodbye To His Fellow Cast Members Wasn't Easy
Airing on Showtime, fans would have loved for Californication to have gone on beyond seven seasons and 84 episodes. David Duchovny made a dramatic career switch with his starring role as Hank Moody. Turns out, the actor was just as fond about his time on the show behind the scenes. Speaking alongside Time, the actor revealed airing the final episode wasn't easy for anyone involved.
"I was alone. I got to say my goodbyes onset to different actors as we were moving through the last episodes. On the last day. I was alone on that promontory by LAX where we like to shoot, where we watch the planes take off and land. It was just me and the Porsche. I had to say goodbye to the Porsche! That was very difficult."
"When we cut and the First AD said, "That's a series wrap for David," Tom Kapinos, the writer and creator, was there. We kind of just walked off into the sunset and he was crying. I have a picture of it [that] somebody snapped as we started to walk away from the car. I'm glad I have that moment in a photo."
RELATED – Gillian Anderson And David Duchovny Didn't Talk For 'Long Periods Of Time' While Shooting The X-Files
Duchovny would go on to reveal that he was more saddened by this finale compared to The X-Files, given that this time around he allowed himself to live in the moment, instead of thinking about what was coming next.
Natascha McElhone Had A Blast Working Alongside David Duchovny On Californication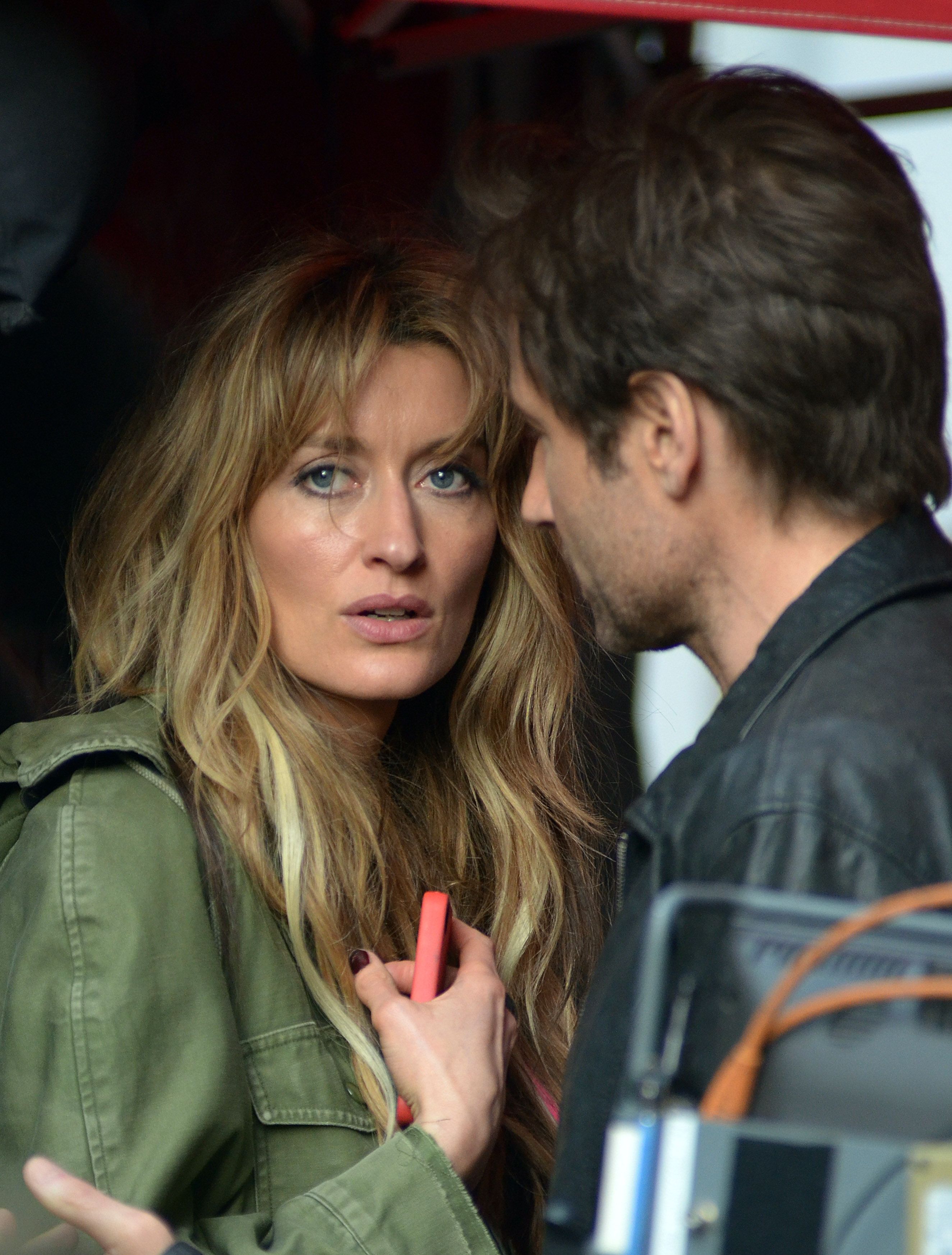 Natascha McElhone played the role of Karen, who managed to stay by Hank's side during the many ups and downs. When asked how her Karen character always managed to be there for Hank, the actress interestingly stated that her role might've been inspired by a male fantasy.
She revealed alongside The Interro Bang, "It's the perennial question isn't it? I don't know. I was saying – we were talking earlier on with someone about this and we came to the conclusion that it was actually a male fantasy. That Karen doesn't really exist. That no woman would put up with his shit."
McElhone has a diverse resume in both TV and film, but she was mostly thankful for her opportunity on Californication given that talent that she got to work with, particularly David Duchovny and Pamela Adlon.
"In terms of sort of creating a new morality, if you like. And, or more, you know, an acceptance around certain things being shown on it. But also just to work with – I love working with David (Duchovny). I really love working with him. And Pam (Adlon) I adore."
RELATED – What Minnie Driver Really Thought About Working With David Duchovny And Bonnie Hunt On Return To Me
As for Duchovny, he clearly had a special bond with his TV partner, wishing her a happy birthday on social media back in 2017. He wrote in the post, "Happy Birthday Natascha Mcelhone, my friend, amazing actress, mother and person!"
David Duchovny Believes Hank And Karen Were In It For The Long Run Given The Way Californication Played Out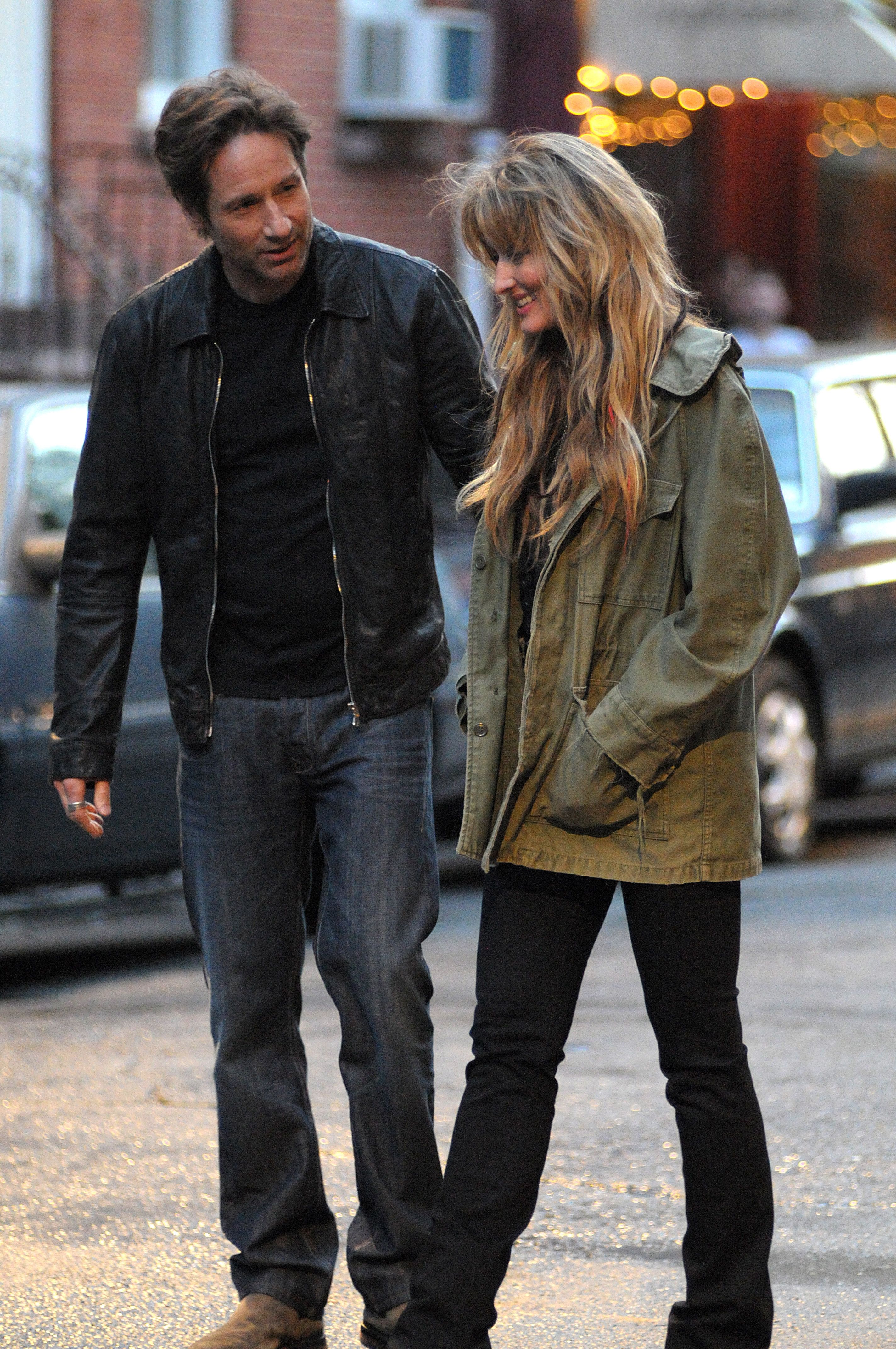 Speaking alongside Variety, Duchovny was asked if Karen and Hank were in it for the long run given the way Californication ended. David did not hesitate with his answer, stating that they would absolutely stay together this time.
"I never saw that at all as even a question," the actor proclaims. "I'm not sure you can find any time in the show when Hank was with Karen that he was with somebody else."
RELATED – Here's Why Fans Think 'Californication' Was Based On David Duchovny
"The way I saw him was that if Karen's not available it doesn't matter who he's with. Hank has been faithful in spurts, when they've been together, so I don't see any reason that he wouldn't be able to do it again."
It would be interesting to see exactly what happened with Karen and Hank in a reboot. Would they still be together? Well, despite the rumors it doesn't seem like a reboot is in the works at the moment. For the time being, fans will have to enjoy the reruns.