Share and Follow
How did Paul Rudd really feel about working with Lisa Kudrow on Friends? Many celebrities will appear as guest stars on popular shows, but some of them dislike the cast, or at least don't like working with the cast members. Others have a great time appearing on hit shows, and appear in more than one episode.
Related: Friends Changed The Sitcom Dynamic In This Major Way
Several celebrities guest-starred on Friends during its ten seasons, some more than once. Paul Rudd played Lisa Kudrow's love interest on the show during its last two seasons on the air, even appearing in the season finale. What did Paul Rudd really think about working with Lisa Kudrow on the hit show, Friends?
How Did Paul Rudd Really Feel About Working With Lisa Kudrow On 'Friends'?
Numerous celebrities made guest appearances on Friends throughout the ten seasons it was on the air. It was, and still remains an incredibly popular show, even now gaining new fans who are discovering and watching it for the first time.
Paul Rudd first appeared on the show in 2002 as Lisa Kudrow's (Phoebe Buffay's) boyfriend, Mike Hannigan. The two eventually marry, and The 40-Year-Old Virgin actor appeared in more episodes than he originally thought he would.
According to Today, while appearing on Heart Breakfast, a U.K. radio show, Rudd commented on how he really felt about working with Kudrow and the other cast members. "It was really fun, and they were great."
Rudd said, "The whole thing was a bit surreal, I must say, to be a part of that. Because I came on really near the end… I never knew that I was going to be in as many (episodes) as I was." In an interview with Sunday Today, the Clueless actor discussed his recurring role on such a popular show with a close cast.
"(It was) a little bit like this Marvel stuff where it's like, what an incredible juggernaut of a thing to catch a ride on, to get a seat on this train. But I never, ever thought, 'Oh, I'm really a part of this.' I just didn't want to get in the way."
"And I also didn't anticipate it because when I did it, I was only supposed to do one or two episodes and so I was never under a long contract or anything. But then they'd say, 'Oh, we're thinking of writing another episode in two weeks are you free?'" Rudd would answer, "'Yeah, I am.' And so it just happened."
Paul Rudd 'Felt Strange' About Appearing In The Finale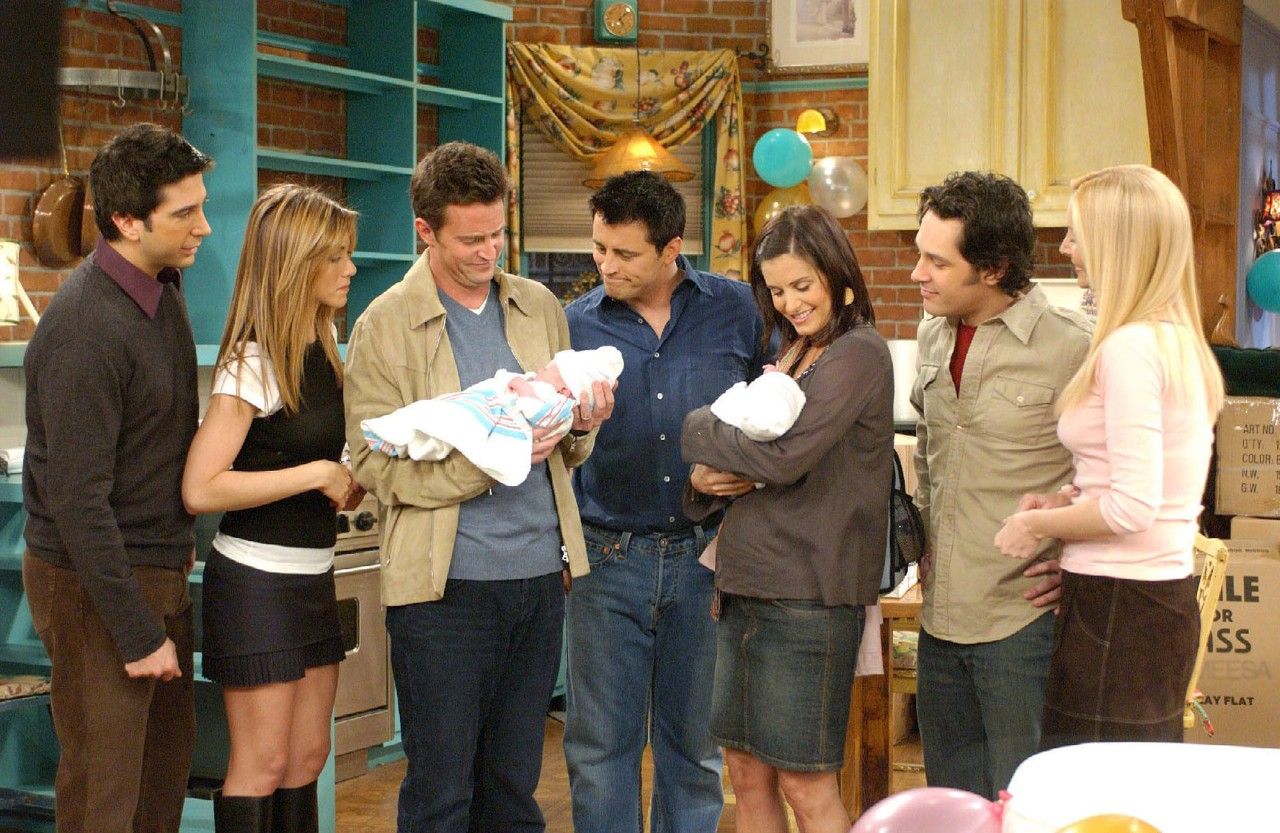 Some celebrities have a lot of fun making an appearance on a popular show. However, not all celebrities have had good experiences while working with the main cast on a hit TV show. It seems Paul Rudd enjoyed his time working with the cast of Friends, although he might have felt a little awkward about appearing in the finale.
Paul Rudd first appeared on Friends in 2002, in the show's ninth season. According to The Independent, the Ant-Man star discussed his experience working on the last episode of the show when he appeared on Heart Breakfast.
The main cast, Jennifer Aniston, Matthew Perry, Matt LeBlanc, Lisa Kudrow, Courtney Cox and David Schwimmer, had been filming together since 1994, and when the show ended in 2004 it seemed like an incredibly emotional and bittersweet experience for them.
On The Graham Norton Show, Rudd stated, "I was in the last episode, which made no sense to me whatsoever." It seems Rudd felt a little intrusive while appearing on the Friends finale.
He said, "But it also felt strange. I mean, I was in that last episode and I just thought, 'I'm not supposed to be here. I'm getting a front row seat to things I'm not supposed to see.'"
Related: Jennifer Aniston Was Open To A Friends Movie But Certain People Behind The Scenes Wouldn't Allow It
Rudd revealed how "emotional" it was for the main cast to film their last episode, "The Last One". "They were all crying, it was all emotional, and I was just like, 'Woah.' I felt very privileged, but I was like, 'Oh I just want to sit back here and not get in the way.'"
He also recalled a joke he tried on Jennifer Aniston while they were filming the finale that didn't seem to go over very well. Seeing Aniston, who was crying, Rudd tried to lighten things up.
"So to break the ice I went over and I just went, 'We did it, huh? What a ride.' The joke inevitably fell flat."
Paul Rudd Was Worried He Would Be Fired On Day One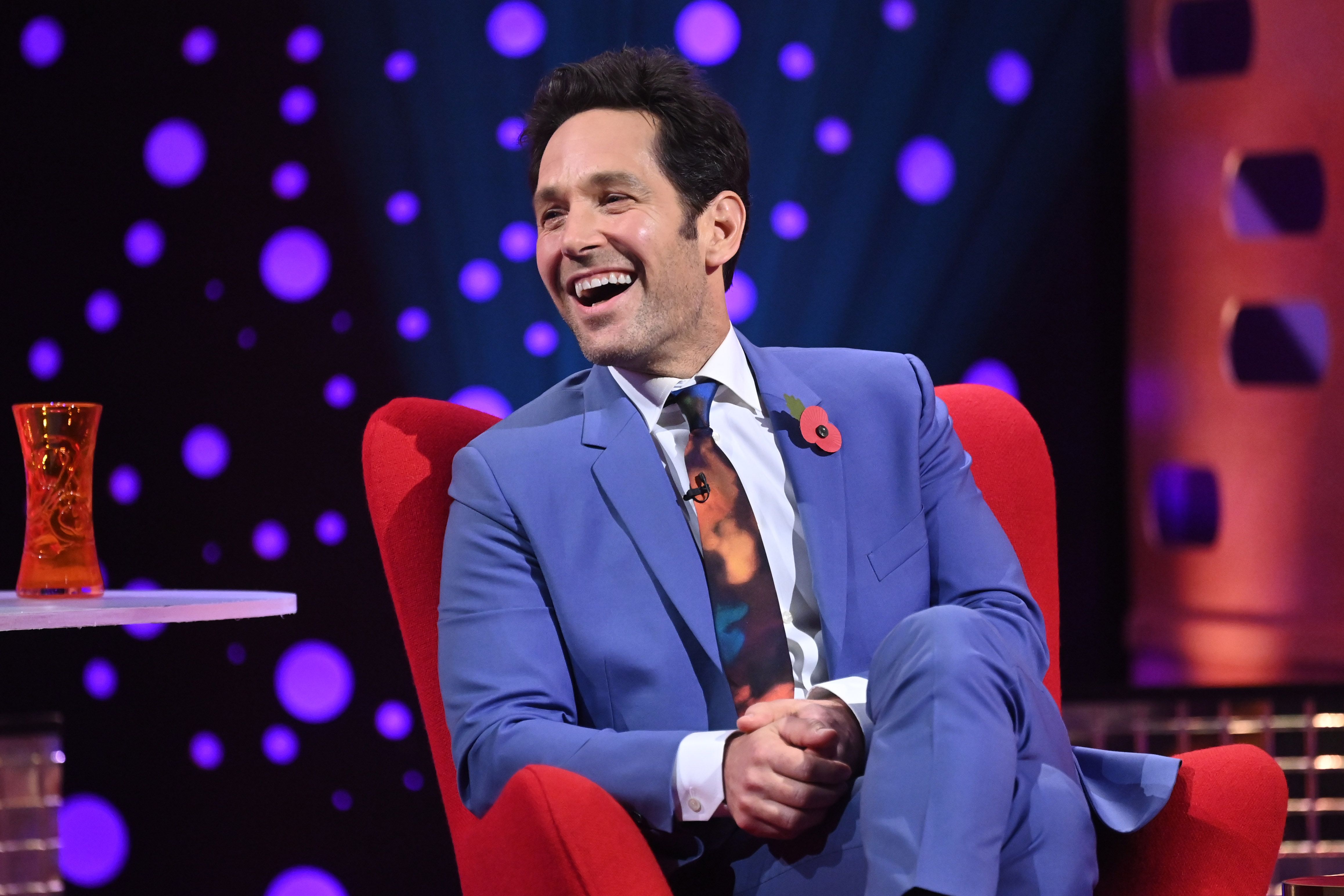 When Paul Rudd first appeared on Friends, he didn't think he would be on the show for very long. While many celebrities who have worked together have become friends, some celebrities have been unable to work with certain people, or get along with others for various reasons.
Although it's hard to imagine anyone not liking Rudd, he accidentally injured one of the main cast members his first day on the set, and it seemed he was worried his time on the show might end right then.
According to ET! Rudd discussed the on-set accident on The Graham Norton Show. It involved Jennifer Aniston, who Rudd had previously worked with and dated. "I was on set for my first episode and Jennifer was on a Segway because she had broken her toe, and everyone was marveling at it."
Related: What Friends' Celebrity Guest Stars Have Said About The Show
"Matt LeBlanc asked to have a go and immediately knew how to do it. I then asked to try it too. I spun 'round and rolled it right over Jennifer's foot!"
"The producers' look of panic was as if to say, 'Is it too late to fire him? Has his character been established yet?' I felt awful. Such an inauspicious start."
Luckily, Rudd was forgiven and made appearances on the show until it ended, stating it was "an incredible thing to be a part of".
Share and Follow