Zach Wilson came out of college as one of the best NFL draft prospects of all time. So far, he hasn't lived up to his initial draft status, which is definitely a bummer. Many NFL fans were looking forward to seeing the young stud ball out in New York. New York Jets fans were most excited to see Zach become a star, which is more proof of Zach's talents, as New York is an intense sports city. They don't get excited very easily.
Their rivalries are part of what make them intense. An example of this is the time Boston native Ben Affleck held out from Gone Girl for 4 days in order to avoid wearing a Yankees hat.
Regardless, Zach really struggled his rookie year, which put him instantly on the hot seat in the eyes of Jet's fans. Then, before his second year in the NFL, Zach became more famous for a different sport: cougar hunting. Zach's ex-girlfriend claimed that he cheated on her with his mom's friend. Given Zach's failing status as a quarterback, this has given fans a new perspective of Zach. Shannon Sharpe even said on FOX Sport's Undisputed that maybe Zach should stick to "cougar hunting" and avoid playing in the NFL.
However, Zach has avoided both of those things and has instead fallen in love with a social media model named Nicolette Dellanno. Due to Zach's, well, "scandals" so to speak, fans are vastly infatuated with his love life. Nicolette leads an interesting life, and makes a lot of money in her own way. Here's everything to know about her and her net worth.
Everything To Know About Zach Wilson And Nicolette Dellanno's Relationship
Zach and Nicolette's relationship has had an interesting storyline. It might not be as interesting as Zach's other rumored romances, but it is a bit juicier than fans would expect.
For instance, their relationship stemmed from a lot of unconfirmed rumors. Fans on social media were interested in Zach's love life, and the couple were pictured together at various events. In June 2022, Zach and Nicolette attended a New York Yankee's game together. Nicolette supported Zach as he threw out the first pitch. From then on, the couple posted pictures of each other on their social media profiles. The two stuck together even through Zach's struggles in the 2022 season.
Related: NFL Slams Claims They Attempted To Stop Eminem Taking A Knee At Super Bowl
With that being said, while the couple has shown a lot of affection for each other, they still aren't technically dating. At least, they've never officially announced that they're an actual couple. While Zach was asked in press conferences about the cougar affair, no reporter or journalist ever asked Zach who he'd moved on to.
Nor has either one of them announced their relationship on social media. There are some people who think they're not together anymore. They haven't been seen out in public in a hot minute. However, Nicolette still has a picture of her hugging Zach posted on her Instagram. Just because they haven't been seen together recently doesn't mean they aren't still together. Especially considering they haven't really been seen with anybody else.
All in all, it appears Zach and Nicolette are still dating, and their young love for each other is still pretty strong.
How Does Nicolette Dellanno Make Her Money?
As mentioned earlier, Nicolette is an Instagram model. She also posts on TikTok, where she has over 4 million likes and 200,000 followers. According to The Talks Today, Nicolette has a net worth of $1.5 million. Where exactly did she make all of this money?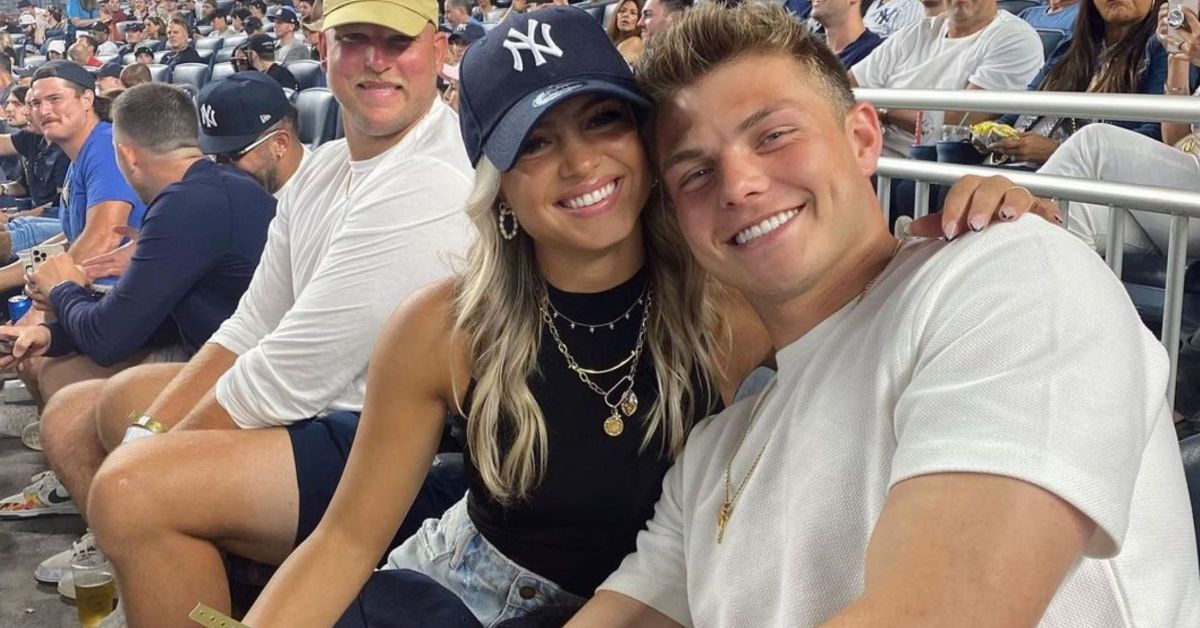 Most of her money seems to come from her TikTok presence. While she does have over 40,000 followers on Instagram, there aren't many sponsored posts that indicate she's being directly paid. Instead, her posts on TikTok tend to have a lot of ads, contributing to Nicolette's enormous net worth.
While TikTok does tell the story of how Nicolette's made her money, Instagram tends to show where Nicolette spends it. While she hasn't bought anything flashy as far as houses or cars go, she's always seen with Gucci and Dior products. She also vacations a lot, with some of her destinations being exotic locations such as Cabo and Miami.
If Nicolette's relationship with Zach continues to grow, her net worth could grow even higher. Zach signed a contract worth $20 million, and his net worth could reach even higher places if he finds his footing in the NFL.
How Zach Wilson And Nicolette Dellanno Have Moved On From Zach's Crazy Dating Rumors
Dating rumors have certainly plagued Zach's public life so far during his young career. How have Zach and Nicolette even responded to some of these allegations?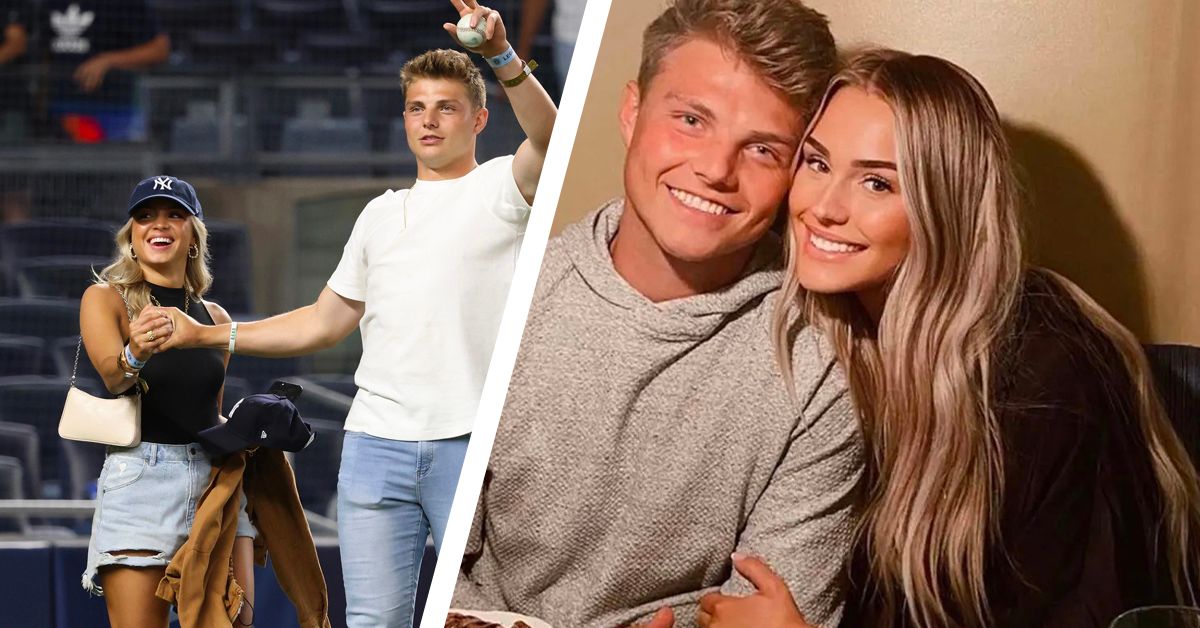 Nicolette has never talked about the media's crazy claims. Zach himself hasn't even discussed the rumors, thinking they're so far out there that they don't deserve the light of day. Regardless, they continue to follow Zach everywhere he goes. Zach and his "cougar hunting" stories have spawned some of the most popular NFL memes, as the allegations are rife with meme potential. Nicolette was even trolled after the scandal became public. This whole ordeal will never go away, even if Zach were to win multiple super bowls and become an all-time great.
Related: How Nicolette Dellanno Feels About Zach Wilson's Messy Relationship History
Meanwhile, Zach's future as a football player is looking somewhat bright.
The Jet's finished with their best record in years despite Zach's poor play. There's optimism that the third season in New York will be the charm, because if he does pull it together, the Jets certainly would be a Super Bowl contender.
As long as Zach lets the relationship drama stay in the past, he should be good. Players like Tom Brady never let off-the-field issues affect him. Tom got divorced, recently lost a lot of money due to cryptocurrency, and had his first losing season ever. Yet he still had a pretty good year as a QB, proving how important keeping one's personal life from one's work life is.
Related: The Rock Might've Never Made It To The NFL But His Rookie Card Sold For $45K
Maybe Zach won't last in New York, but he could find his place with another team. Not every celebrity lives in New York, and maybe a more grounded football team would be better for Zach. It would certainly deflect attention from his dating life.